Beginners and experts know that for the greatest chance of success, you need the best kayak fishing accessories; however, you don't have to purchase kayak fishing gear all at once.
I recommend choosing a few items on the list to begin and then slowly adding the others as you develop your kayak fishing skills and budget. At least that's what I've done!
---
Kayak Fishing Must-Haves
NRS Chinook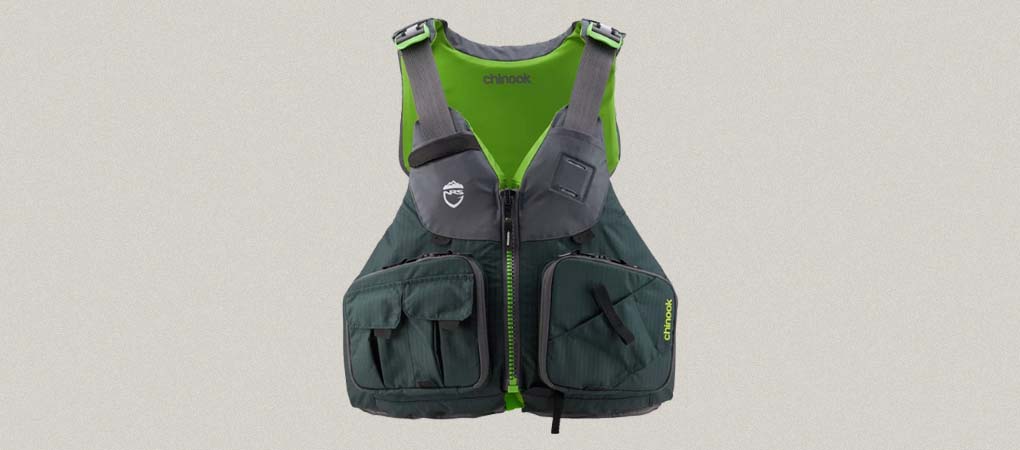 You should never leave the shore without a PFD as a kayak angler. A lifejacket will save your life in the event of an accident, like if your kayak were to capsize. Since you will be wearing it the entire time your kayak fishing, it needs to be safe, comfortable, and allow you to paddle and fish.
That's what the NRS Chinook offers anglers and why we rated it the best kayak fishing pdf.
The Chinook is explicitly designed for kayak anglers. So it has a high foam back and easy-access pockets for small tackle boxes, pliers, and your phone. It doesn't interfere with paddling or fishing because of the open design.
Ladies, don't worry; they designed the NRS Shenook to fit women's bodies. The Shenook is the same life vest but crafted for the female kayak angler. No more forcing yourself into a personal flotation device intended to be worn by a male.
Costa Del Mar Fantail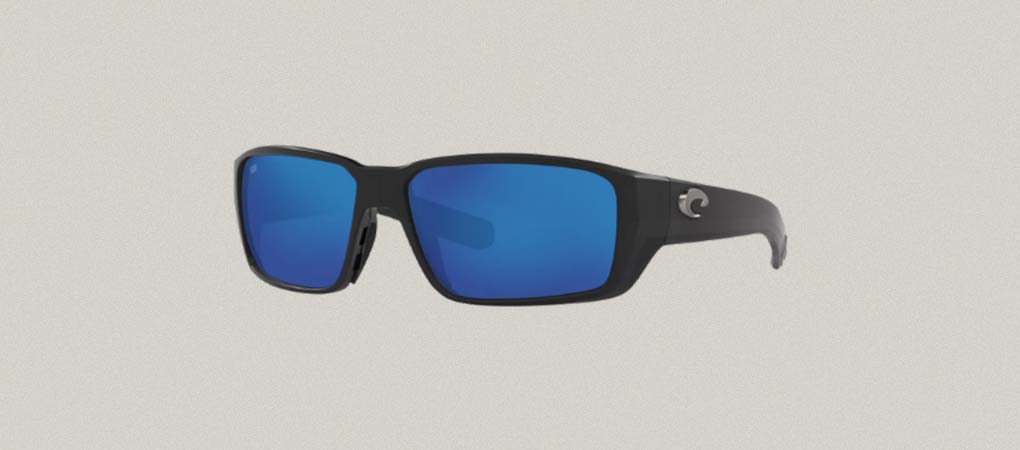 I love to have fun while I'm fishing or hanging out on the water with my family, but the fun doesn't come at the expense of safety. I recommend you always wear your PFD, waterproof sunscreen, and sunglasses while kayak fishing.
Costa Del Mar Fantail sunglasses protect your eyes from UV and help you see into the water. Having the ability to see what's under the water's surface is a considerable advantage. Maybe you can see a fish before it sees you or see the structure that fish like to hang around, waiting for their next meal.
If Costa sunglasses are out of your price range, check out the other sunglasses that made the 10 best fishing sunglasses roundup!
Bending Branches Angler Ace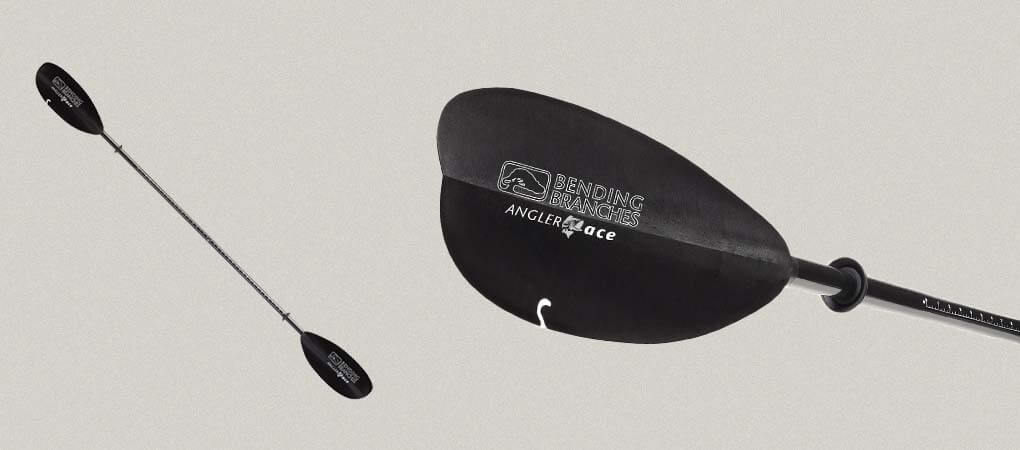 Kayak fishing wouldn't be much fun without a paddle. Drifting wherever the wind takes you instead of getting to the best fishing location. Even if you choose to use a trolling motor, you will need a paddle.
Thankfully, the Bending Branches Angler Ace paddle was designed to get you to your favorite fishing spot, and it has a couple of features to aid you while angling.
The shaft is lightweight because it's constructed from carbon fiber, so you won't get tired while paddling. The blade is made from carbon-reinforced nylon, and one blade has a J-shaped slit to help retrieve lures without affecting paddling efficiency.
Choosing the correctly sized paddle comes down to knowing your height, width of the kayak, and seat height. The taller you are, the wider the kayak, and the higher the seat means you will need a longer paddle. For an in-depth dive into choosing the best kayak paddle and other options, check out our best kayak fishing paddle article!
St. Croix Mojo Yak Casting Rod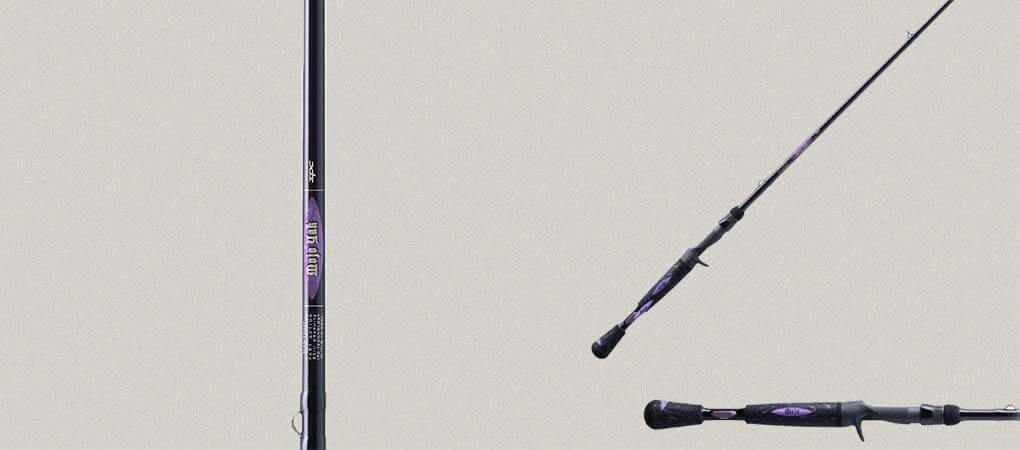 It's not impossible, but it's challenging to fish without a rod. While fishing out of a kayak, any rod will get the job done, but only a few are designed for kayak fishing. The St. Croix Mojo Yak casting rod is one, and that's why it landed at the top of the best kayak fishing rods roundup.
The Mojo Yak is designed with a shorter handle to help you avoid getting snagged on your PFD while casting and fighting fish. However, the handle is still long enough to get enough leverage to maintain a reasonable casting distance.
The Mojo Yak also comes in a spinning rod to cover all your bases for kayak fishing. With multiple power and action options, you're sure to find the one to help you land the best fish of your life.
Plano Flex'N Go Satchel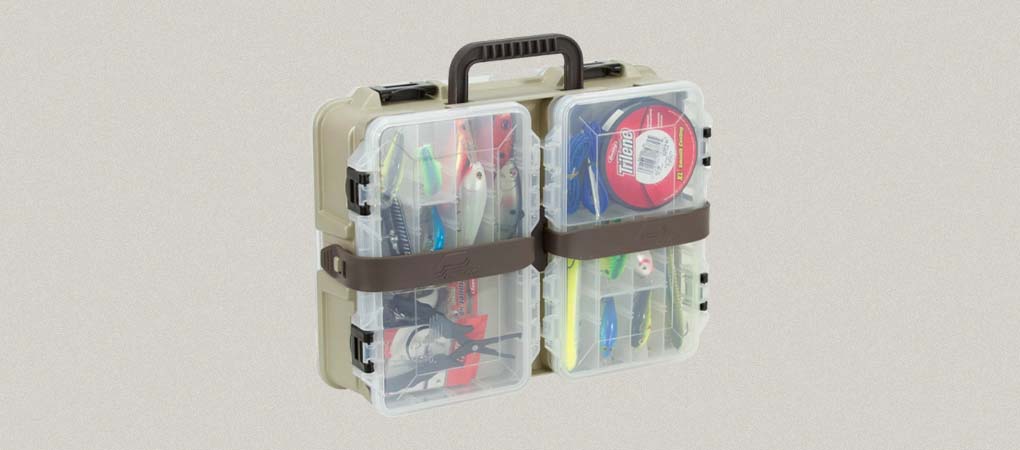 If you plan to carry more than one lure with you, you'll need a tackle box to stay organized in your kayak. While any tackle box will do the best kayak tackle box is compact but hold everything you'll need for your fishing trip. The Plano Flex'N Go Satchel does precisely that, plus it's not crazy expensive.
I love that you can downsize it if you only plan to be on the water for a short time. It also helps that the lids are clear, so you can quickly see what is in the box without opening the lid.
Keeping everything organized in any boat is important but especially in a kayak because you're extremely limited on space. Staying organized keeps you from accidentally getting a hook in you and makes finding your lures much easier. As kayak anglers, we all need a tackle management system.
Garmin ECHOMAP UHD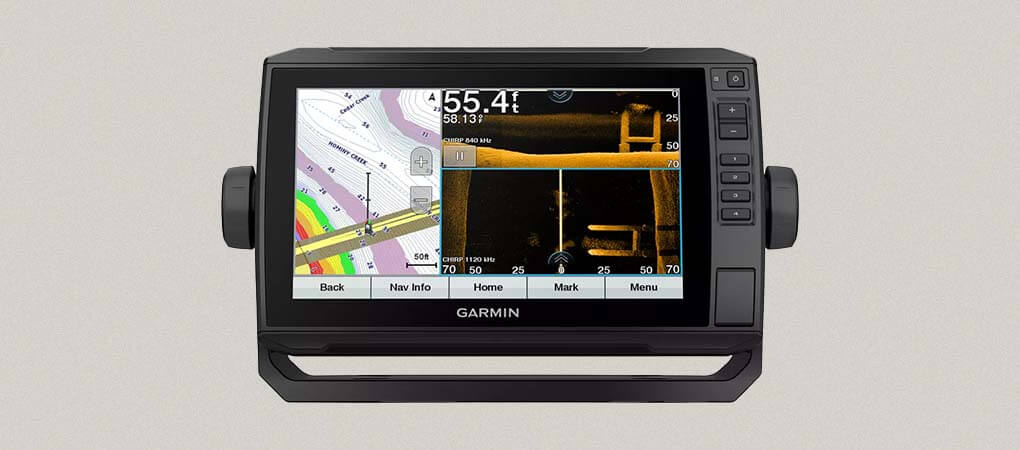 You don't necessarily need a fish finder to kayak fish. In fact, I encourage most people to learn to fish without one first. It would be best to learn to feel the bottom with your lure and read the land to determine what the bottom looks like; that way, you're not overly dependent on your electronics.
Once you've learned these skills and it's time to purchase a fish finder, I highly recommend the Garmin ECHOMAP UHD. It has everything the average kayak angler needs. However, it is a little pricey, as seen in our best kayak fish finder roundup.
By adding the ECHOMAP UHD to your kayak, you get chart plotting, sonar, and you can upgrade your transducer to run Panoptix Livescope. This fish finder has all the bells and whistles you'll ever need for a day on the water.
Motorguide Xi3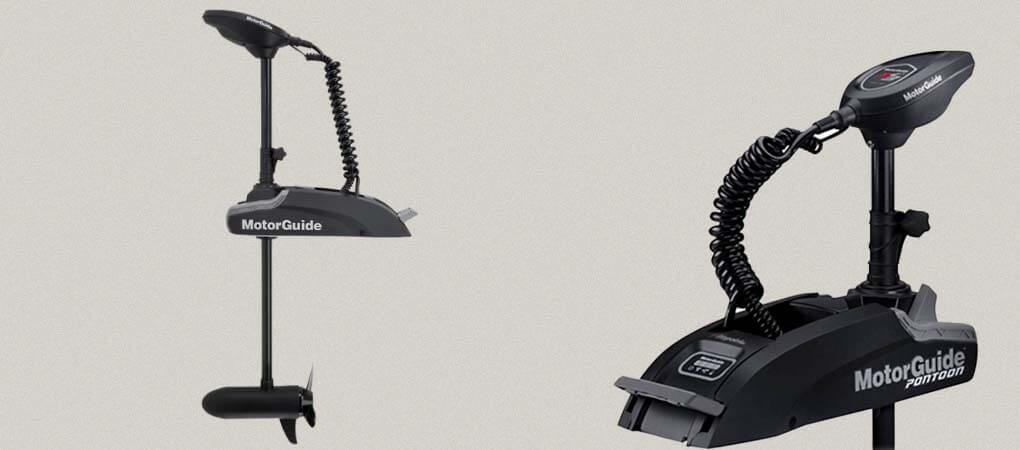 If you're tired of paddling or want to make fishing from a kayak a little easier, then adding a trolling motor is the answer. You need a short shaft 12-volt trolling motor for your kayak. Motorguide designed the Xi3 explicitly for kayaks.
It has a GPS anchor lock, a short 36″ shaft, and runs off of a 12v battery which is why it's clearly the best trolling motor for a kayak.
I've fished a lot without the Motorguide Xi3, and most times, I wish for the spot-lock feature. Having the ability to stay in one place allows you to fish areas more thoroughly than you would without it. The Xi3 has plenty of power to propel any kayak on the market, so you don't have to worry about it not being able to handle the wind or current.
I prefer to fish with a trolling motor simply because it gives me more control than my paddle alone. However, I always take my paddle in case my battery dies, or I need to be super sneaky.
Dakota Lithium 12-volt 54Ah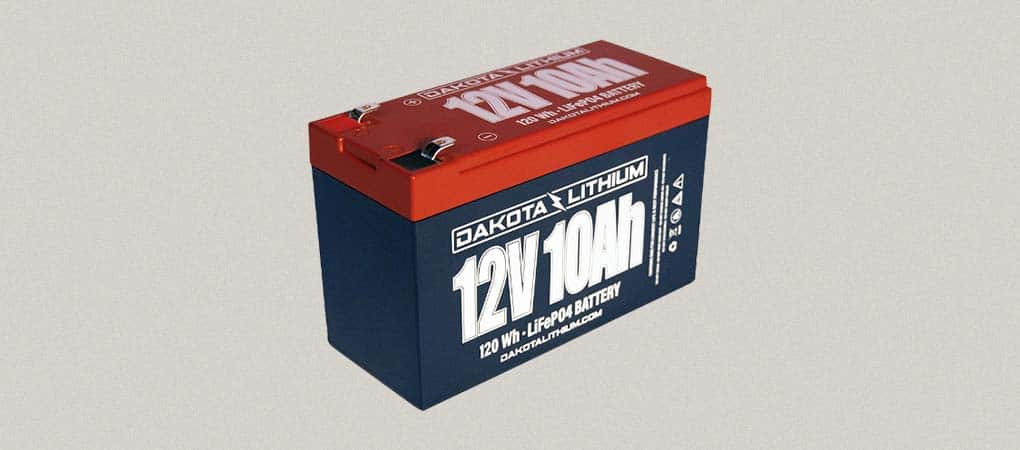 Once you've added a fish finder, a trolling motor, or both to your kayak, you'll need a battery that can handle your power needs. The Dakota Lithium battery is the best kayak trolling motor battery because it's lightweight, efficient, and powerful.
Lithium batteries are much better than Lead-Acid batteries, especially for kayak anglers who are incredibly limited on their weight capacity. If you're not careful, a battery can take up too much of your overall weight limit and cause your kayak to become unstable.
The Dakota Lithium 12-volt 54Ah has enough juice to power your trolling motor and fishfinder for an entire day. If you're worried about it, then you can purchase two batteries. However, this will get expensive since Lithium-Ion batteries are not cheap. That's why Many anglers still use lead-Acid batteries.
YakGear Gen 2 Kayak Outriggers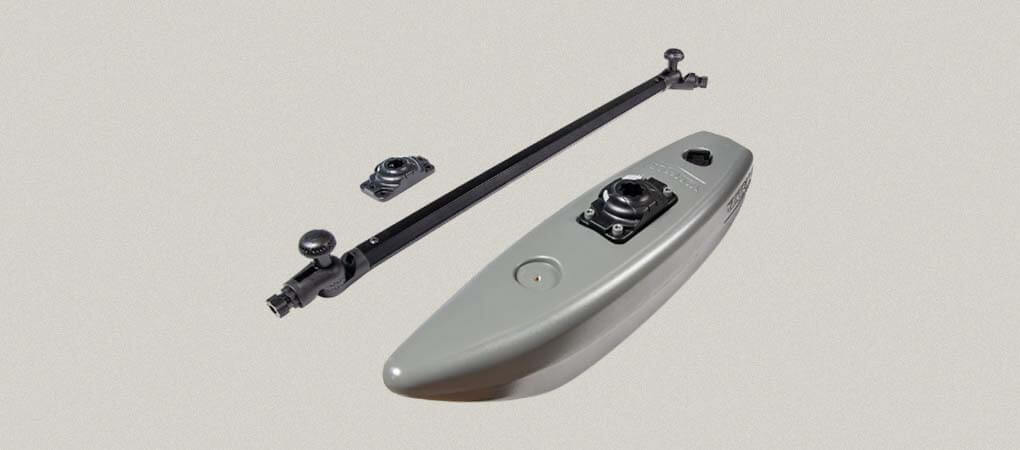 If your kayak is too unstable to fish from then, it might be time to upgrade to a new fishing kayak. If a new kayak wrecks your budget, you can always purchase kayak outriggers that will help stabilize your kayak. The best kayak outriggers are the YakGear Gen 2 Kayak Outriggers.
The YakGear Gen 2 Kayak Outriggers are the best choice because they're removable for transport and durable, so you'll get years of use out of them. They also will turn an unstable kayak into a stable kayak so you can stand and fish from it.
The stability of a kayak is one of the most critical safety features. While standing and fishing aren't necessary, fishing from a stable kayak will keep you from losing your expensive fishing gear and make you safer from potential accidents. So adding outriggers to your kayak is a small price to pay.
Power-Pole Micro Anchor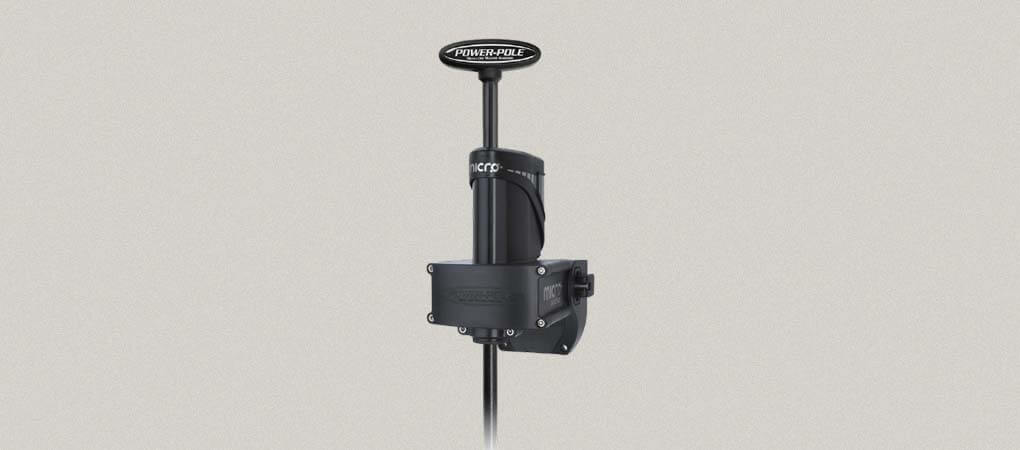 Anchoring and fishing can be a problem because the fish always finds a way to get wrapped up in the anchor rope. That's what made spot-lock so incredible; it eliminated the need for a rope! But in shallow water situations, a trolling motor will stir the water up and scare fish off. That's where the Power-Pole Micro Anchor stands out.
The Power-Pole Micro is silent and won't stir up the bottom. The biggest problem with the Power-Pole Micro is if you fish rocky bottoms, it will struggle to anchor you, but so would a traditional anchor. It's a shallow water anchor, so it's only intended for water six feet deep or less.
If you fish in winds or currents, you can see a massive difference in how many fish you catch simply by anchoring and casting instead of floating by the spot. If you can't afford the Power-Pole Micro, the YakAttack Park'N Pole is a cheaper manual alternative.
YakAttack Leverage Landing Net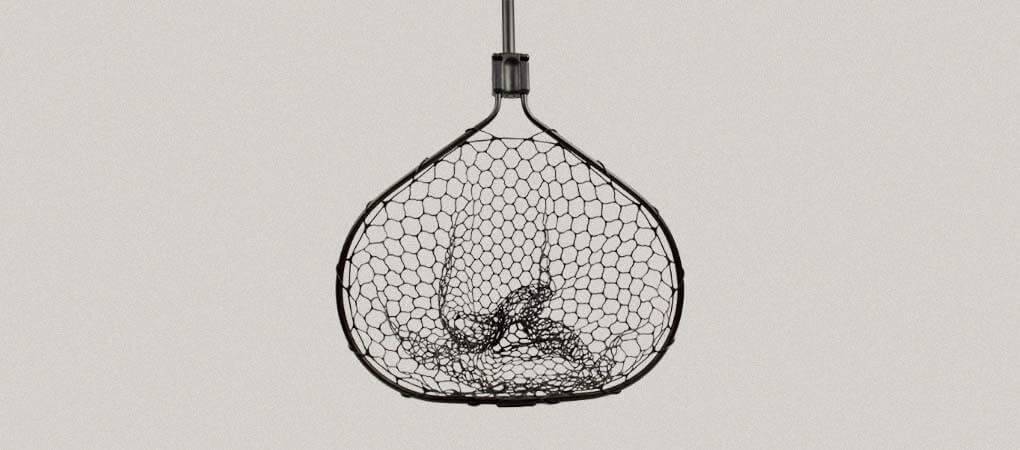 If you've fished for any length of time, then you've fought a fish to the boat only to lose it as you reach down to grab it. This is because you put too much slack in the line, and the fish was able to spit the hook. Using a net will help you land more fish, especially those barely hooked.
The YakAttack Leverage Landing Net was designed for kayak anglers, so it folds up but stays easily accessible. It's sturdy and can handle large fish, which I know is the only fish you catch! What I love most about it, though, is the rubber net. This helps keep your hooks from tangling in the net while you land a fish.
I've landed plenty of fish without a net, but I've also lost a lot because I didn't have one. I would much rather have a net when I hook into a big fish than not have one.
C-Tug Kayak Cart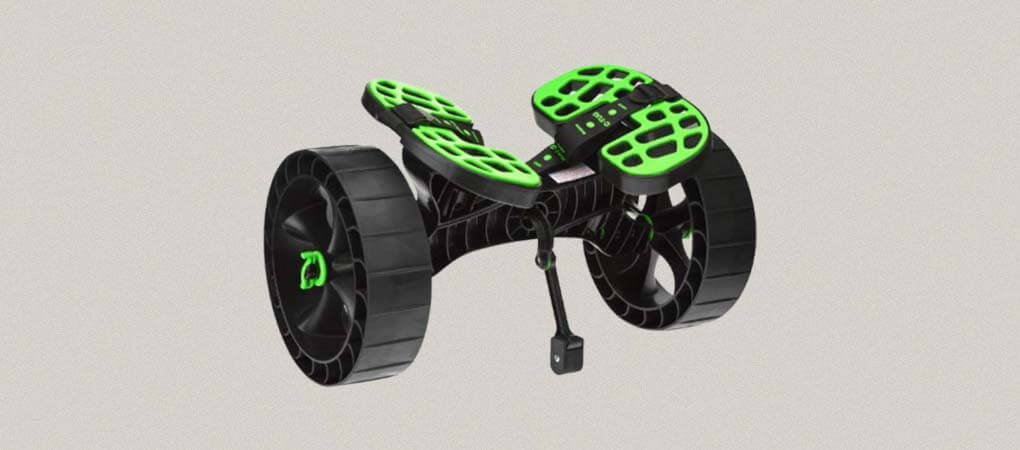 If you don't have easy access to the water and have to drag your kayak across rocks or asphalt, then a kayak cart can prolong the life of your kayak. The C-Tug Kayak Cart is one of the best because of its versatility.
I like the wide wheels of the C-Tug because they keep you from getting hung up, and they're great for sand or mud.
In her video Kristine Fischer, a professional kayak angler, list a few of the top kayak carts on the market and why you should own a kayak cart.
YakAttack Zooka II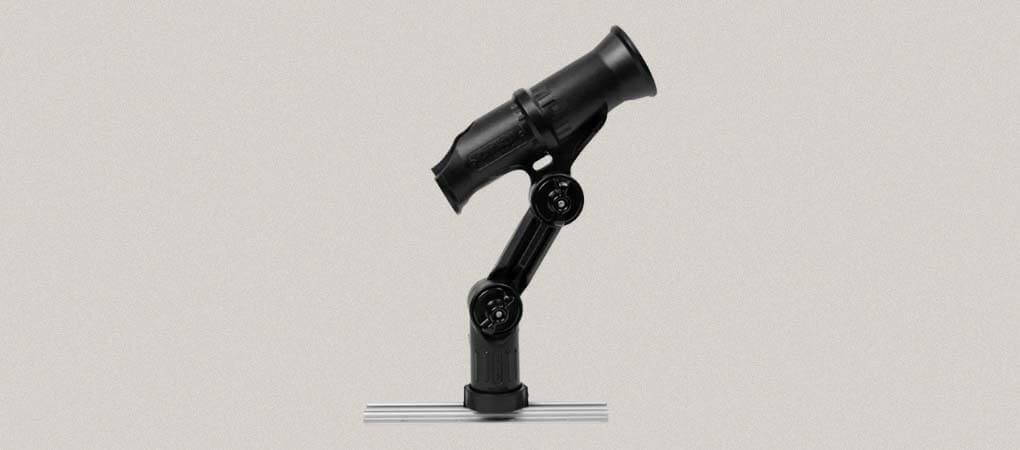 Adding more rod holders to your kayak means you can bring more rods and have a place to keep your net. While you might think a rod holder is just like every other rod holder, the truth is YakAttack has a couple of the best rod holders for kayak fishing.
The Zooka II is one of them because it doesn't require you to drill holes in your kayak to install, and you can adjust it to get the angle you need. Also, their products are made in the USA, so you can trust you're getting a high-quality product.
I use several YakAttack kayak fishing rod holders for bass fishing and catfishing. I will warn you that they're not designed to withstand monster fish takedowns, so be prepared to grab your rod if you're fishing for big fish like catfish.
I've never lost a rod, but I have heard of guys losing rods because the fish ripped the rod holder out of the track.
Penn Bull-Nose Pliers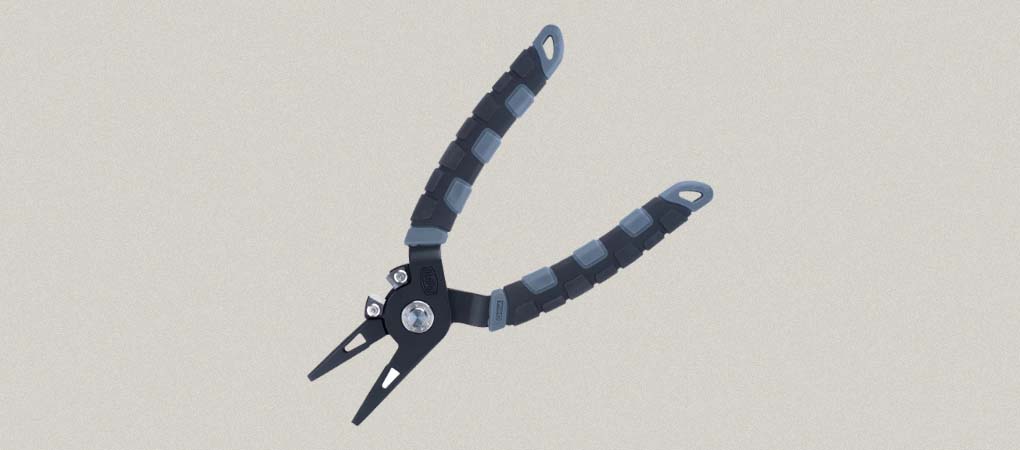 One of the essential pieces of fishing tackle is a pair of quality pliers. They will help you get a hook out of a fish's mouth. I've hooked many fish where I could not get the hook out of their mouth, no matter how hard I pried with my fingers. Once I grabbed my pliers, it didn't take any time at all.
The Penn Bull-Nose Pliers help you safely remove the hook, but they also help the fish because that's less time you're messing with it out of the water. A quick catch and release can be the difference between a fish surviving and dying.
These pliers are designed for use in freshwater or saltwater and can cut braid, monofilament, or fluorocarbon lines. These fishing tools are better than the cheap pair I started with fishing!
Malone MicroSport 2 Kayak Trailer with Bunks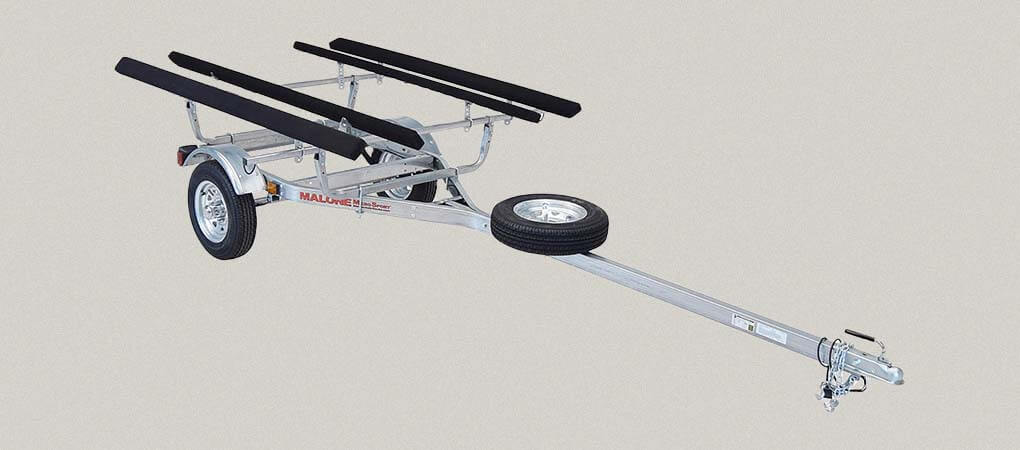 Car topping a fishing kayak is difficult because they're awkward to lift and heavy. That's why you see many people with kayak trailers. The Malone MicroSport 2 Kayak Trailer is one of the best trailers.
It can haul up to two 20′ kayaks or canoes so that you can bring along a fishing partner. The MicroSport uses marine-grade galvanized steel for the frame, so you shouldn't worry about rusting. However, it comes at a high price, so if you don't plan on kayaking, often it's probably not worth buying.
You might think about finding a cheap old boat trailer and converting it into a DIY kayak trailer as I did!
Last Cast
I know it's overwhelming at first to learn everything you need to start kayak fishing, but remember that not everything on this list is necessary to begin. I love the kayak fishing experience because of the low barrier to entry.
To get started, you don't need the best kayak fishing accessories. Try purchasing a few and then slowly upgrading to the right gear. That's what I've done for the last several years. I still don't have everything I want, but I have a lot more than I started!
Let me know your favorite kayak fishing accessory in the comments below!