---
We independently research, test, and recommend the best products; you can learn more about our review process here.
Just because you're fishing from the shore, a kayak, or a rented boat, doesn't mean you can't use a fish finder.
However, it must be portable, lightweight, and accurate; otherwise, you're just wasting your time.
After hours of research, testing, and discussions with other anglers, I've narrowed it down to the Garmin Striker 4 as the best overall and a few other top options well worth mentioning.
The following units are the best portable fish finders on the market today.
Let's get after it!
Top 3 Picks for Portable Fish Finders
After testing many fish finders, I found the three below to be the best portable fish finders on the market.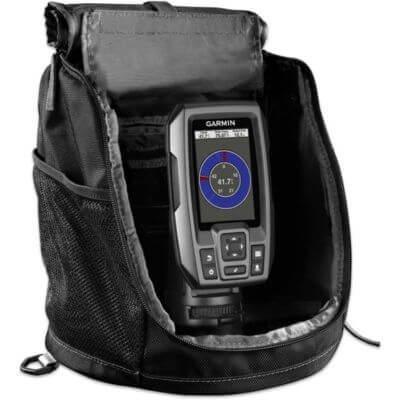 Garmin Striker 4 Portable Bundle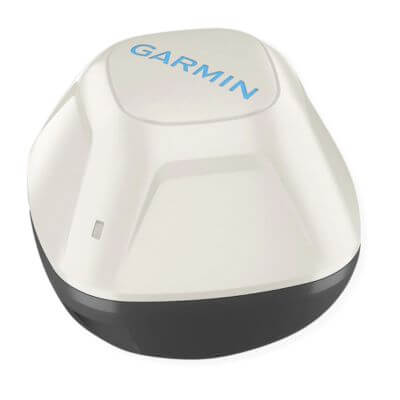 Garmin Striker Cast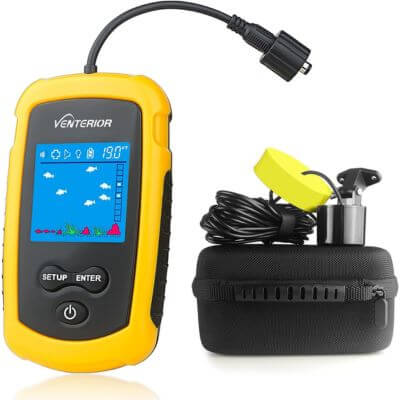 Venterior VT-FF001
---
Testing Procedures
I used most of these fish finders while fishing from my kayak and the bank. During this process, I wanted to see how portable, accurate, user-friendly, and budget-friendly each fish finder was, so I put them through the ringer.
Portability: This feature is an obvious one; if the fish finder is going to be the best portable fish finder, it better be easy to transport and move.

This can be done by having quick-release attachments or by keeping everything centralized in a carry bag.
Accuracy: When I first started using fish finders, it was difficult to tell a fish from cover and vice versa. I also received lots of false readings, so it looked like there were fish all around me, but there wasn't actually.

So while testing these, I made sure the readings were reasonably accurate.
User-Friendliness: If a fish finder isn't easy to use, then I won't use it and would have wasted my money. That's why I made sure these fish finders were not confusing.

Generally, less expensive fish finders will have fewer features, which makes them more user-friendly, but high-end fish finders have come a long way in simplifying their features.
Price: Budget is a factor we all must keep in mind unless your father is willing to give you a small loan of a million dollars!

However, it's a challenging balance to find an accurate fish finder with all the features you want at an affordable price, but the ones listed below do an excellent job.
BEST PORTABLE FISH FINDER OVERALL
Garmin Striker 4 with Portable Kit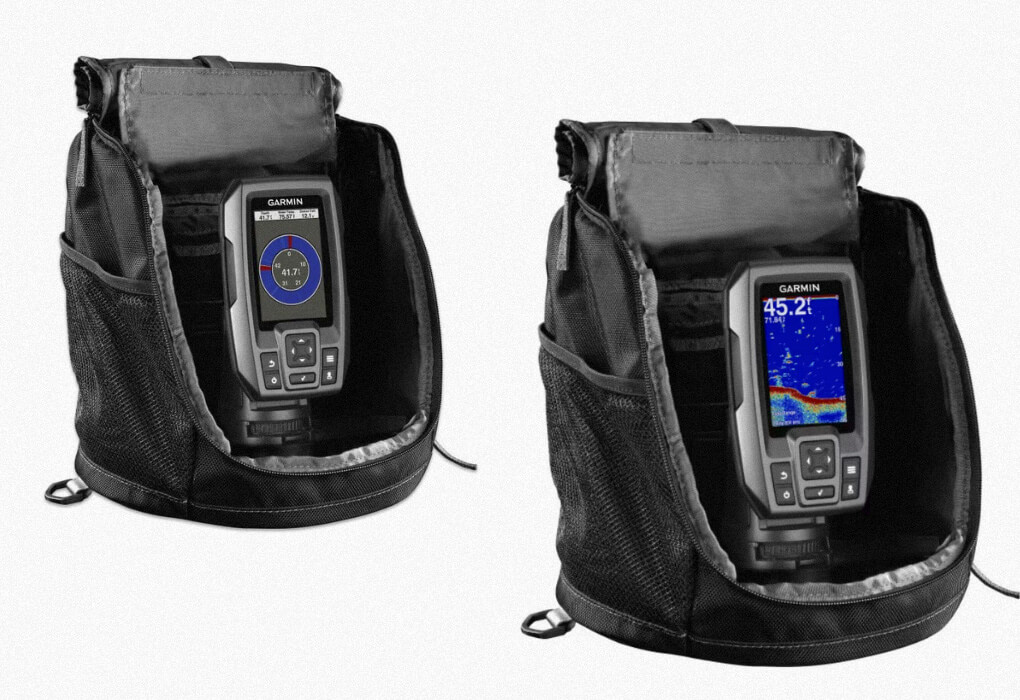 Specs
Brand: Garmin
Weight: 8.1 ounces
Display: 3.5 inches
GPS: Yes
Why We Chose It
The Garmin Striker 4 was the first fish finder I purchased for my kayak several years ago, and I still think it's the best portable fish finder on the market today because it's compact, comes with a nice carrying case, is easy to use, and reasonably priced.
You'll be hard-pressed to find better value at this price.
You might think the word "portable" means you'll have to sacrifice something in exchange for portability. That's not the case here.
This is the same high-quality Garmin Striker 4 we're used to. It just comes with a carrying case, but it still features high-quality chirp sonar, accurate GPS, and chart plotting capabilities.
In one lake, I was kayak fishing with the Striker 4 mounted to my trolling motor. I found an underwater structure with fish all around it, which I had no idea was present. I was blown away by the accuracy of the CHIRP sonar.
I also marked that spot with a waypoint, so I could come back and fish it again!
The price is what first drew me to the Striker 4. I wasn't looking to put thousands of dollars worth of electronics on my yak and end up not liking it. Instead, I spent a little over $100 and got everything I needed as a beginner kayak angler.
However, I eventually outgrew the Striker 4 because it has a limited number of features and a small screen, so I stepped up to the Garmin Echomap UHD2.
Since the Striker 4 is so inexpensive, it was no surprise it didn't have Bluetooth connectivity, downscan, or side scan. But it does have solid target separation, GPS waypoints, a color display, and water temperature readings, which are super handy.
It's only a 3.5-inch screen, so if you have poor eyesight like me, you may struggle to see the small fish at times, especially when you're more than 5 feet away from the screen.
Despite the cons, the Garmin Striker 4 is the best portable fish finder because it's at the perfect price for the number of features it offers anglers who need their fish finder to move as much as they do.
If you'd like to learn more about it, give my complete Garmin Striker 4 review a read.
BEST HAND-HELD PORTABLE FISH FINDER VALUE
Venterior VT-FF001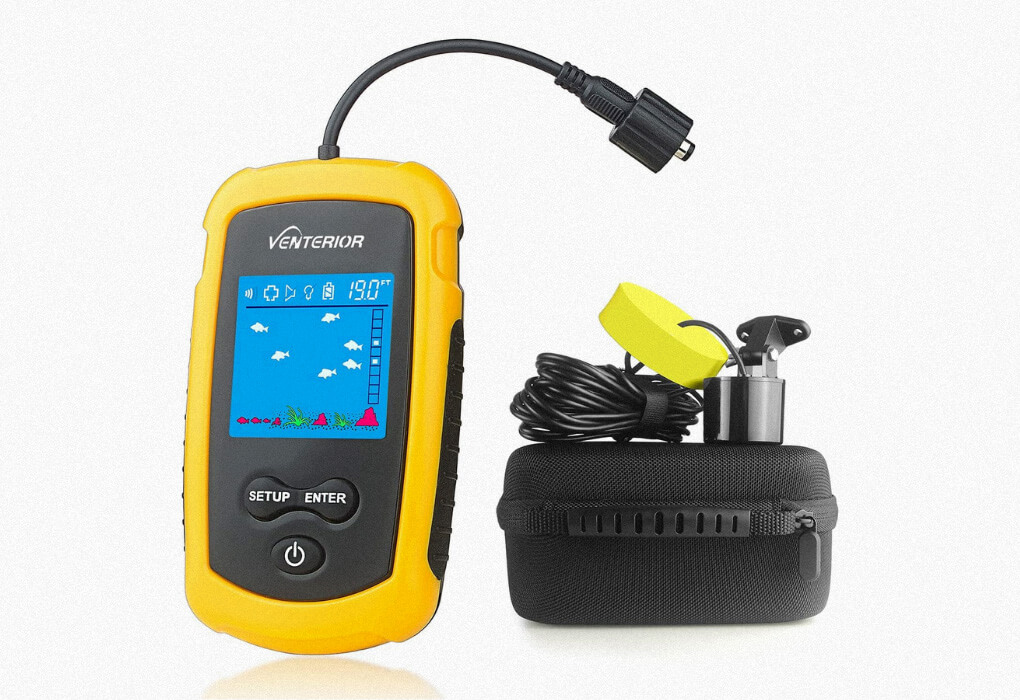 Specs
Brand: Venterior
Weight: 1.09 pounds
Display: 2.5 inches
GPS: No
Why We Chose It
The Venterior Portable Fish Finder is the best value for beginners because it's inexpensive yet offers anglers accurate readings and decent battery life.
Sometimes simplicity is the way to go, and all the fancy features are "smoke and mirrors." This fish finder gets the job done; it's lightweight, portable, and cheap enough for all budgets.
According to our research, it's accurate and precise with its depth readings as well.
I just can't get over how portable this unit is. It doesn't require a large 12v battery like the Garmin Striker 4 and Lowrance Hook Reveal because it uses 4 AAA batteries that last 4-5 hours.
I also liked that you can turn on the fish alarm which helps you identify fish as you learn to read a fish finder.
Because this unit is so inexpensive, it's going to have some downfalls.
The first is the features will be super basic. So you'll likely outgrow this fish finder within a year of buying it, but you won't be out much money if you do!
The other con is that you can't move fast while you use it. The sonar transducer won't pick up the signal if you're traveling faster than 5mph.
If you're a beginner looking for something portable and simple to use, the Venterior Portable Fish Finder is the unit for you because it's at an incredibly low price, especially when you compare it to the HawkEye Fishtrax on Amazon, which has similar features but is double the price.
BEST CASTABLE FISH FINDER
Garmin Striker Cast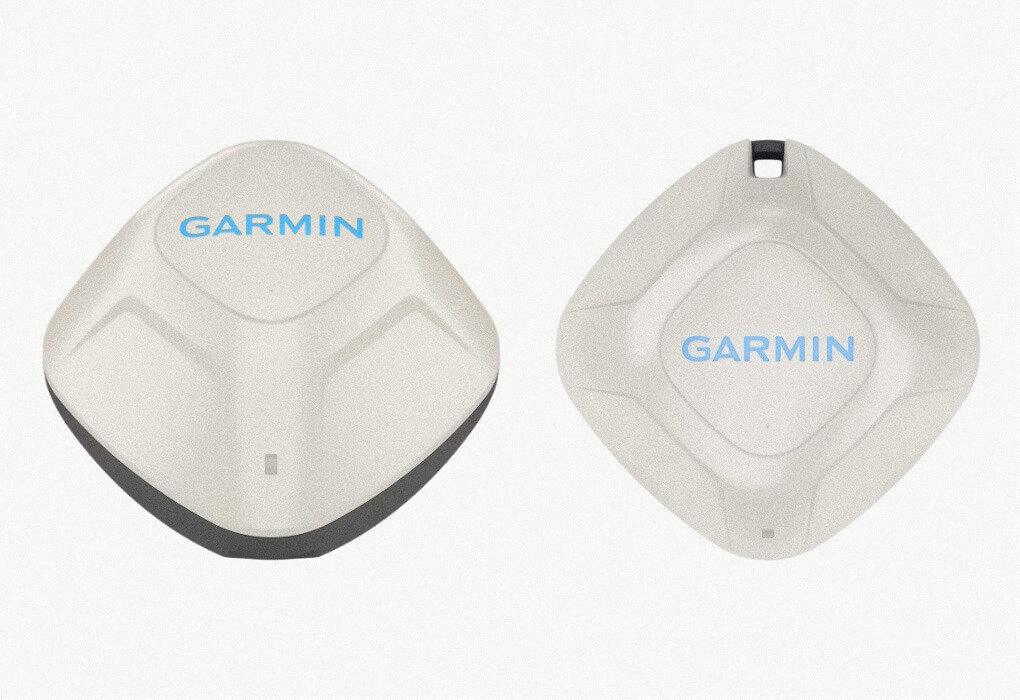 Specs
Brand: Garmin
Weight: N/A
Display: Phone or Tablet
GPS: Yes
Why We Chose It
The Garmin Striker Cast is the best castable fish finder because you get access to Garmin's legendary technology, solid battery life, and easy-to-use features.
Portability can't get much better than a castable fish finder. All you have is a small transducer ball that you cast, and everything that's happening in the water will display live on your Android or iOS device.
Best of all, there is a GPS model so that you can build waypoint maps of your best fishing spots.
I also like that you can use it in saltwater, freshwater, and shallow or deep water, so whether you're using this from the bank or a boat, you'll find it accurate combined with the traditional 2D sonar.
However, there are some limitations associated with the Garmin Striker Cast.
First of all, it's not the most durable unit, I don't recommend hitting it against rocks and stumps. Sometimes that accidentally happens, but I wouldn't make it a habit.
It also lakes better features like downscan and sidescan, which the Garmin UHD 2 offers, but it's also much less expensive and more portable.
The other con is that it doesn't reach as far as some of the more expensive Deeper models, like the Deeper Smart Sonar CHIRP 2 and the Deeper PRO+ 2 Smart Sonar, which have another 150' farther range.
However, the Cast has a 100' further range than the slightly less expensive iBobber Bluetooth Smart castable fish finder.
All in all, the Garmin Striker Cast is the best castable fish finder because it's incredibly portable, accurate, and made by a trusted sonar brand.
I wrote a complete Deeper Pro+ review (one of Striker Cast's biggest competitors) if you'd like to learn more about it!
BEST PORTABLE DEPTH FINDER
Humminbird PiranhaMAX 4 PT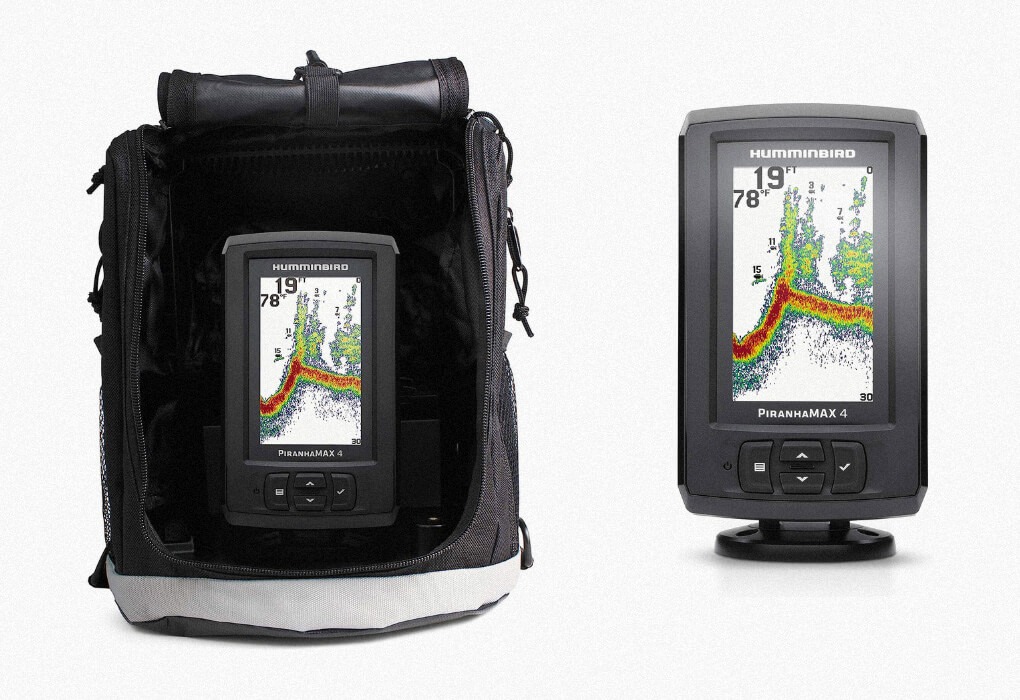 Specs
Brand: Humminbird
Weight: 9 pounds
Display: 4.3 inches
GPS: No
Why We Chose It
The Humminbird Piranhamax 4 PT is an awesome portable depth finder because it's compact and comes with a carrying case.
This is a simple downscan fish finder at an affordable price point.
I like the fish alert feature because you don't have to stare at the screen all day. It will alert you when a fish swims into the sonar beam.
It's also very easy to use; I'm not a Humminbird user, except when I fish with my father-in-law's Piranhamax 4 in Michigan a few times a year, but it's always easy to switch back and for between my Garmin Striker 4 and Garmin Echomap UHD.
For portability, it's tough to beat a suction cup mount. This makes it ideal when renting a boat or fishing from a yak, as long as you don't knock it overboard!
Overall, it does a nice job of displaying structure and helps with finding fish, but it also has a couple of downsides.
The first is it's more expensive than the Striker 4, that's partly due to the fact that it offers a downscan feature, which the Striker 4 doesn't.
Even with downscan, this unit is best at reading the bottom, which will help you find fish, but it's not as good at showing you the fish.
Despite its cons, the Humminbird Piranhamax 4 is an excellent portable depth finder for any boat or kayak.
If you still aren't sold and would like to dive deeper into this model, take a look at our Humminbird Piranhamax 4 review!
HONORABLE MENTION
Deeper Smart Sonar CHIRP 2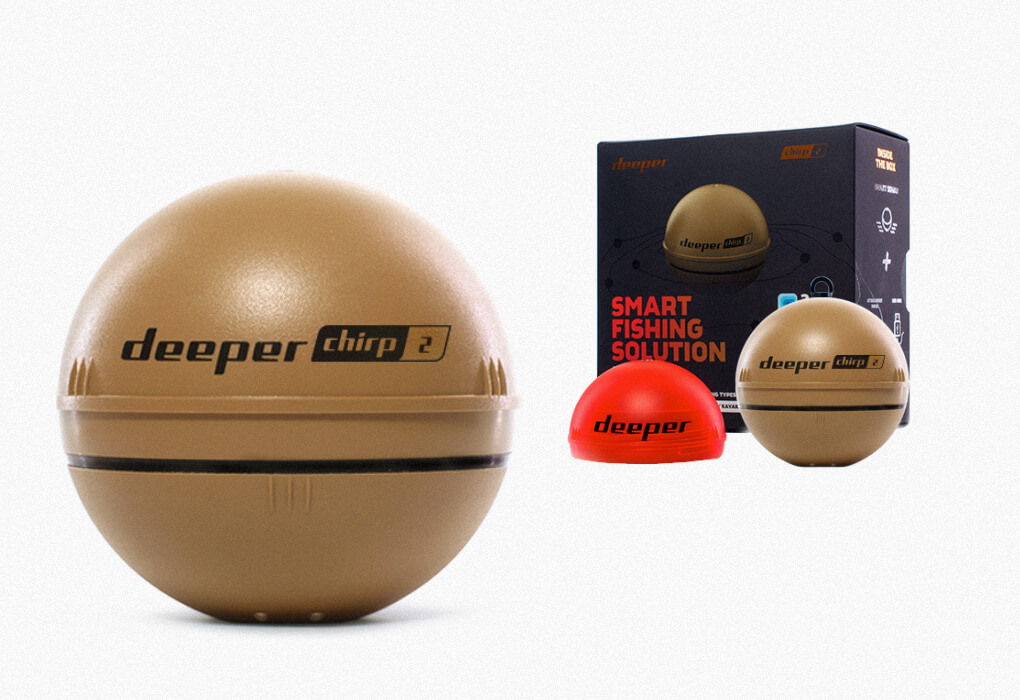 Specs
Brand: Deeper
Weight: 3.2 ounces
Display: Phone or tablet
GPS: Yes
Why We Chose It
I must mention the Deeper Smart Sonar CHIRP 2 because the Garmin Cast barely edged it out.
I honestly believe the Deeper Smart Sonar CHIRP 2 is more accurate than the Garmin cast because it has three-beam frequencies instead of dual frequency sonar waves.
I also loved the target separation for the Deeper Smart Sonar CHIRP 2 because it is very easy to tell the difference between a bunch of small fish and one large fish, especially when using the fish ID icons.
The battery life is also ridiculously long; you'll have no trouble staying on the water all day as long as your phone doesn't die!
And if the transducer runs out of juice, it recharges very fast, so you can quickly get it back out on the water and keep fishing.
However, all the advancements come at a much higher price, which is a big reason why the Garmin Cast got the nod. The Deeper PRO+ 2 Smart Sonar is a little less expensive but doesn't have all the advancements the Smart Sonar CHIRP 2 has.
Overall, the Deeper Smart Sonar CHIRP 2 is still a portable fish finder I had to mention because it's pushing the boundaries of what we believe portable fish finders are capable of.
How to Choose the Best Portable Fish Finder
When you're trying to settle on a portable depth finder or fish finder, there are a few factors you're looking for. You obviously want something that isn't too bulky. But you likely want a fish finder that is easy to mount as well.
Here are some of the factors I considered when choosing my top picks for this list.
Transducer and Mounting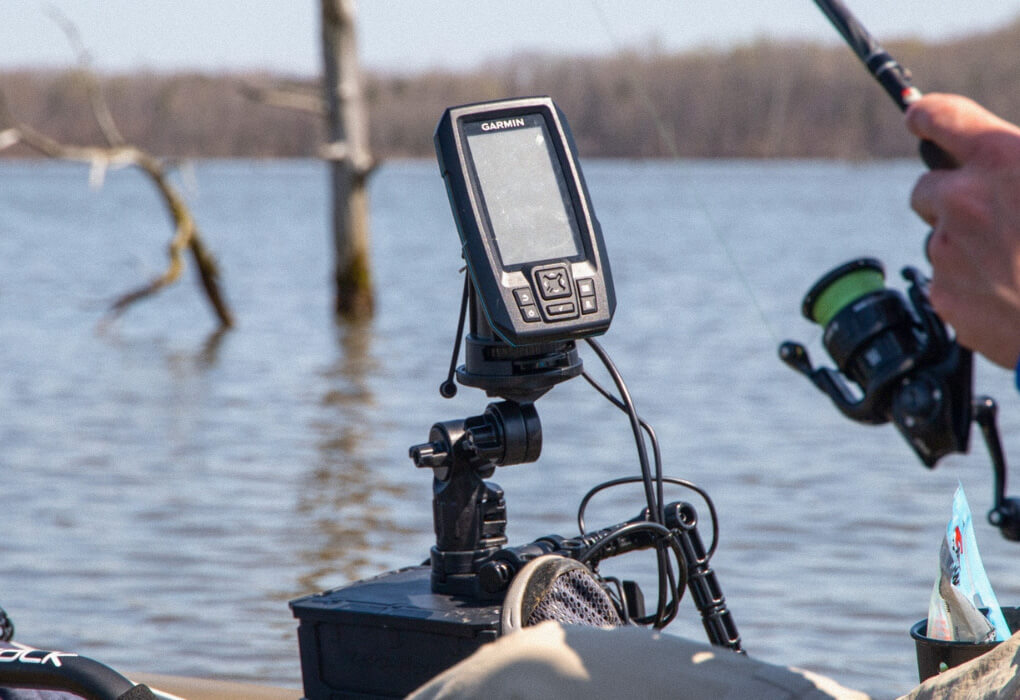 First and foremost, you need to pay attention to the transducer, how you use it, and how well it works. This is the part you're going to either mount on the boat, throw in the water, or float on top.
The kind of transducer you choose will determine how easy it is for you to get on the water and actually fish with it.
For example, a lot of premium fish finder GPS combos require you to install the transducer to the transom portion of the boat. This can require tools and hardware, which doesn't make the fish finder that "portable."
Most of the devices in this review aren't that complicated to mount. Many of them simply require you to throw the transducer into the water, and there isn't any mounting required at all.
If a portable fish finder is what you're looking for, that's likely the type of transducer you'll want. Just keep in mind that those tend to be less accurate and less feature-rich.
Power Source
Many premium fish finders are wired to the boat's electrical system.
That's not very portable. The fish finder you want should come with rechargeable batteries so you can take the fish finder anywhere, and it doesn't have to stay glued to your boat.
This is important if you're a shore fisherman as well. You might want to use the device from the shore, so you can't have it hard-wired to the boat.
Display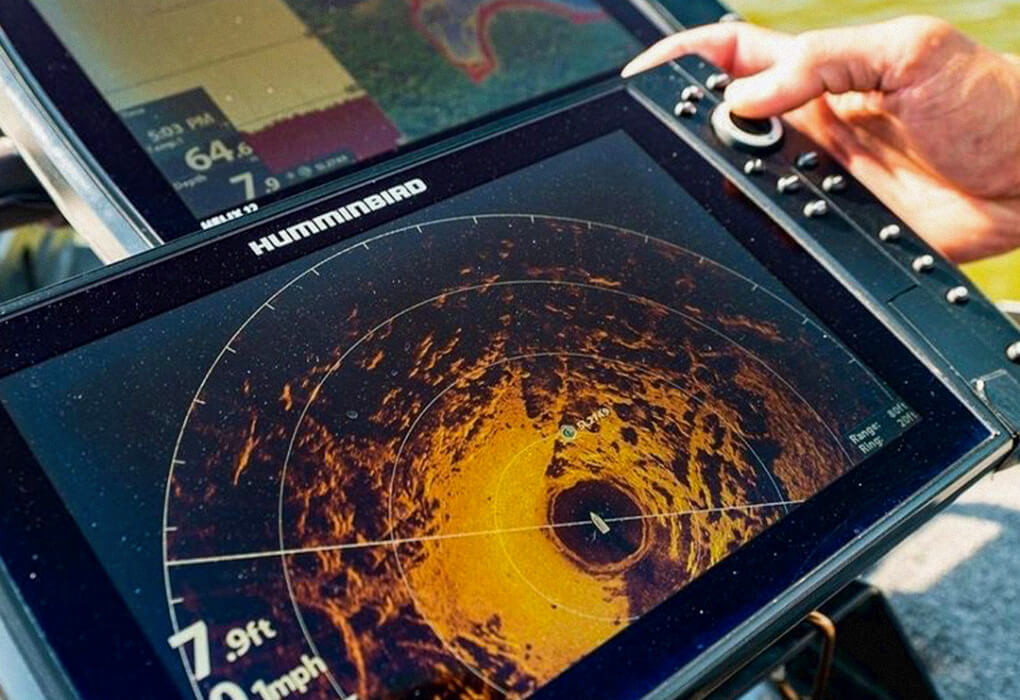 Most of these fish finders won't have advanced dual-screen displays with a ton of indicators; some of them are simpler. That said, you can choose what you're willing to sacrifice in exchange for portability.
Some of these devices have nice HD color screens, but they're bigger in size, require mounting, and aren't as portable.
Simple is sometimes better, and I find that some of the best-performing and most reliable fish finders are the ones that come without the bells and whistles.
Size/Weight
The overall size and weight of your device should be an important factor. Some fit right in the palm of your hand, while others require a special carrying bag.
This is something you'll learn with experience and time, but if you're going to be pulling the fish finder in and out of the boat all the time, go with something lightweight and portable. You'll thank me later.
Related Article: Fish Hunter vs. Deeper
How a Portable Fish Finder Works vs. Mountable
The main difference between these two is the fact that a portable fish finder comes with a non-mounted transducer and display.
So, most anglers will carry it in their hand, or they'll have some type of portable mount that they can remove after each trip.
Mountable fish finders require you to install the transducer to the underside of the boat, wire the power to the motor, and mount the display somewhere in the boat. These are more permanent and are not usually designed to be removed.
So, why would someone choose a portable fish finder?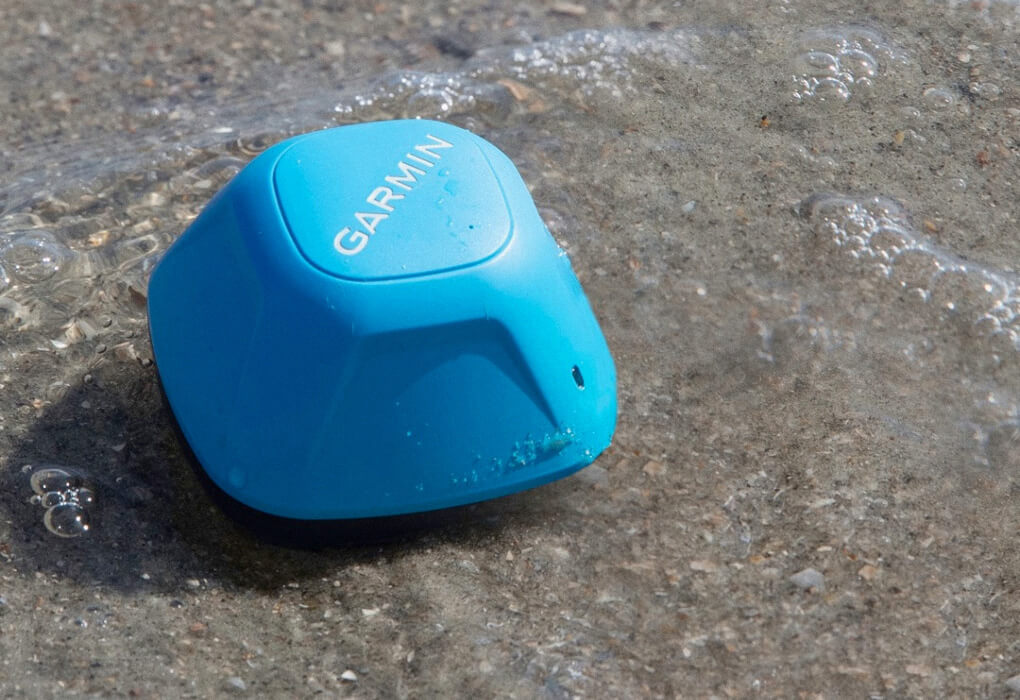 If you don't have your own boat, you'll want one. This way, you can use it to fish from the shore, and you can also use it if you rent a boat. You can throw it in a fishing backpack and bring it with you all the time.
I also think fishing from a kayak or canoe is another reason. You can't always mount a fish finder to your kayak, so having a portable one is the only way to go.
Plus, you might not only use the kayak for fishing, so you don't want it on there all the time.
Lastly, I think budget is also a factor for many people. Portable fish finders are budget-friendly because they're not typically loaded with as many features.
That doesn't mean they aren't built for performance, though. As I've mentioned, I'm a pretty simple man. I like keeping things simple and focusing on what works.
Most portable devices offer more than enough for you to get on the water and catch some fish. That's all we're trying to do here. Unless you're a professional or trying to clean out the lake, these should all do the trick.
Situations to Use a Portable Fish Finder
There are a few fishing scenarios where a portable unit will benefit you.
You're fishing from the shore
You don't own a boat
You don't have a good place to store your boat
You fish with a kayak or canoe
If any of these apply, you'll benefit from portable sonar technology. Let's break each of these down into more detail.
Shore Fishing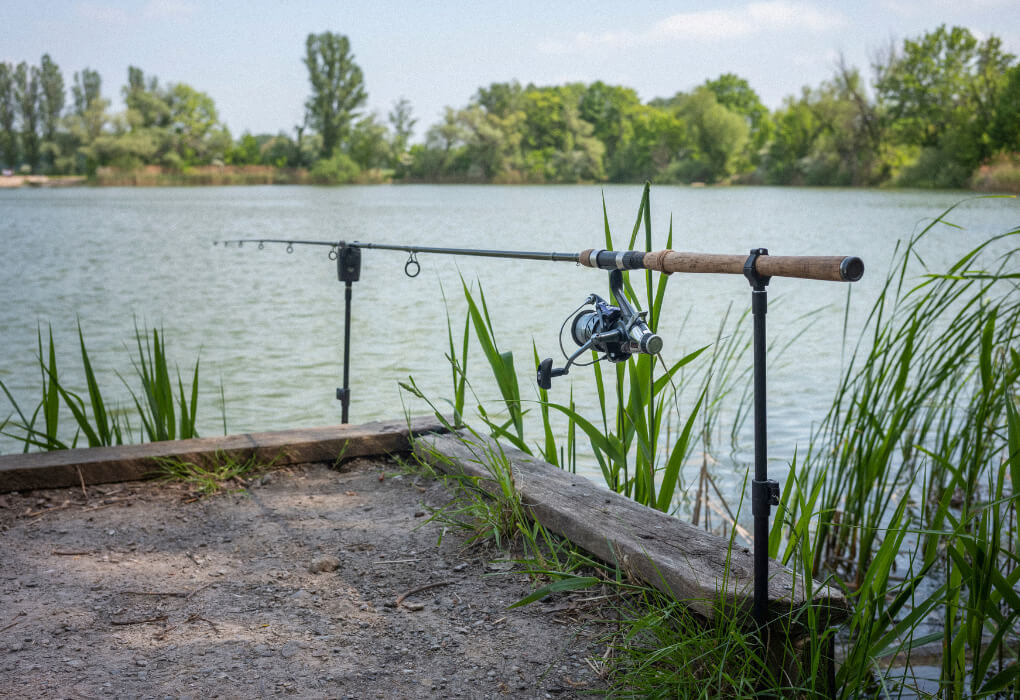 Clearly, you can't mount a fish finder and power it to anything from the shore. Plus, you may walk a decent distance to get to the spot, so you need something lightweight with a portable charger or batteries.
You're Boatless
The same applies here. If your fishing trip consists of renting a boat, your fish-finding tool will have to go with you when the fishing experience is over.
The good news is, bringing a fish finder with you will help you find more fish, and you'll likely enjoy yourself more.
You Can't Store It
If you don't have a decent place to put your boat, you won't want to install a fish finder because you'll have to leave it in the elements or remove it after every trip, which isn't logical.
Most mounted options come with flashers, backlights, and other components that will easily get damaged outside.
Kayak Fishing
If you're kayak fishing in shallow waters, you need a fish finder that you can bring and take with you when the trip is over.
A lot of people don't use their kayaks just for fishing, so you wouldn't want to leave them on there all the time. Plus, many kayaks don't provide a way to mount them permanently.
Frequently Asked Questions
Below I've answered some of the most commonly asked questions regarding portable fish finders.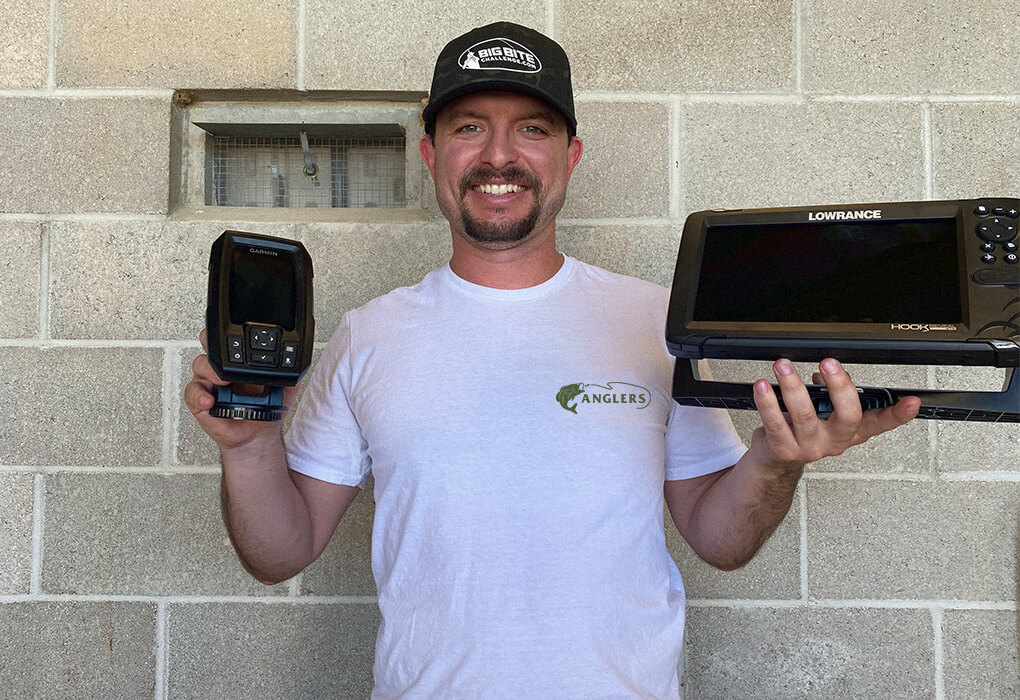 How much do portable fish finders cost?
Portable fish finders cost anywhere between $50 to $1,200, depending on the features you want available at your fingertips. 
Can you use a fish finder without a boat?
Yes, you can use a fish finder without a boat. There are many castable fish finders on the market that you can use from the shore.
What's the easiest fish finder to use?
The easiest fish finder to use is the Garmin Striker 4.
Do portable fish finders work?
Yes, portable fish finder work. 
Which fish finder shows fish the best?
The fish finder that shows fish the best is any unit with Garmin Livescope.
Last Cast
By this point, you have a firm understanding of why anglers use portable fish finders and what their intended purpose is.
After using it for several years, I've decided the Garmin Striker 4 is still the best portable fish finder on the market.
If you think you're ready to take a dive on a fish finder, this is a great place to start because they're affordable and easy to use.
Be sure to ask your questions regarding portable fish finders in the comment section; we love talking fishing with you!
Tight lines!