---
We independently research, test, and recommend the best products; you can learn more about our review process here.
Choosing the best Garmin fish finder isn't easy. There are so many incredible options, and each of them only has slight differences that make one unique from the other.
I've used many of these fish finders, and I own a couple of them as well.
The Garmin Echomap UHD2 is the only one I still use regularly to find more fish, and it's the best Garmin fish finder EVER if you ask me because it's compatible with the latest Garmin technology, reasonably priced, and user-friendly.
I couldn't wait to put this review together because I break down each unit in extreme detail. No BS, straight answers, and honest opinions are all you'll get out of me.
Grab a coffee, and we'll dive right in.
Top 3 Garmin Fish Finders
If you're in a hurry, here are the three best Garmin fish finders: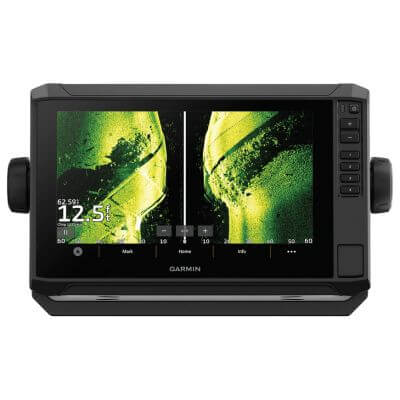 Garmin Echomap UHD2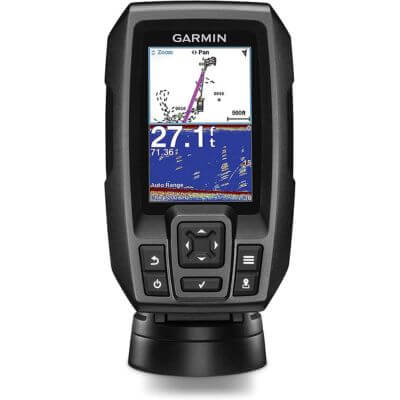 Garmin Striker 4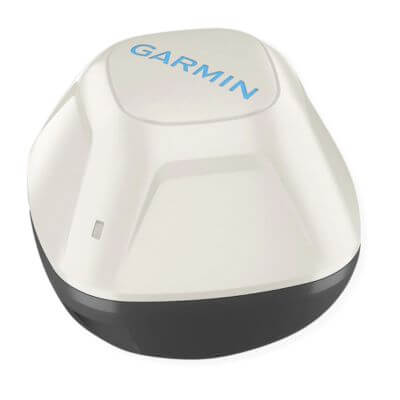 Garmin Striker Cast
---
Testing Procedures
While testing and ranking these Garmin fish finders, I kept the following factors in mind:
Price: I always factor cost into my reviews because it's directly related to the number and quality of features you get in the fish finder you buy. I look for a fish finder that offers the most features at the most reasonable price.
Features: As a gear junkie, I know I'll eventually want to upgrade my equipment, and if a unit allows me to add more features without buying a new fish finder, that's a plus in my book.

However, I also don't want to pay for features I'll never use.
User-Friendliness: I live by the motto "Keep It Simple." Whether it's my fishing technique or my fish finder because if it's complicated, I won't want to use it; generally, as the price and features increase, user-friendliness decreases.

However, with a basic understanding of today's electronics, none of the Garmin fish finders I tested were overly complicated. The worst part is the setup and installation if you're not a fan of tools.
Best Garmin Fish Finder for Serious Anglers
Garmin Echomap UHD2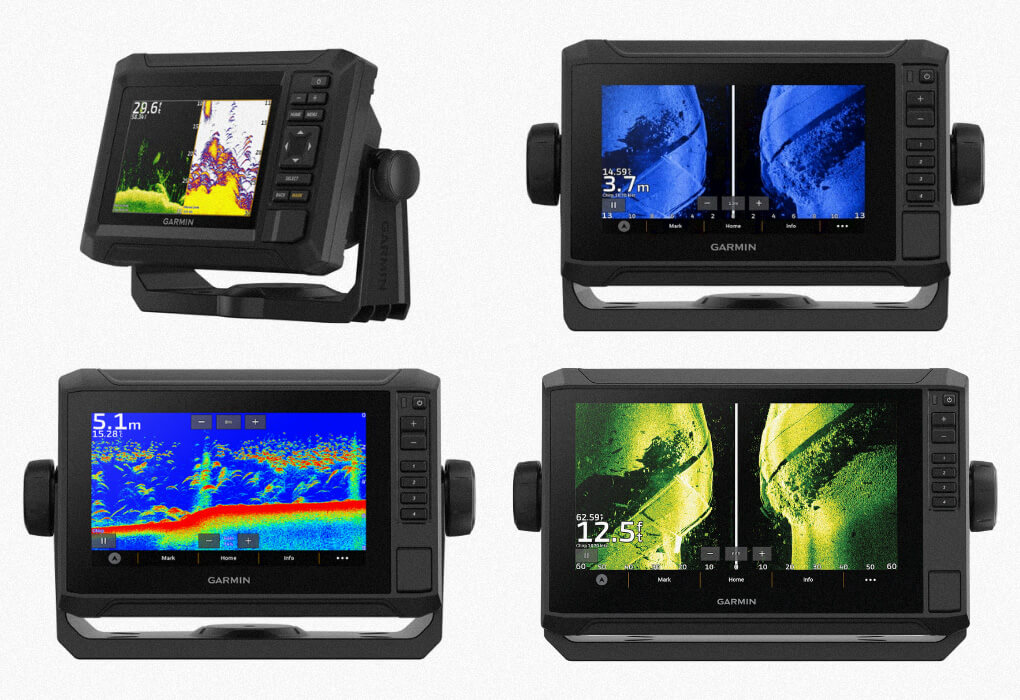 Specs
High-resolution display with high-contrast color palettes
Built-in Wi-Fi connectivity
Access to the Active Captain app
Access to Garmin Quickdraw community data
Models:
Why We Chose It
The Garmin Echomap UHD2 is the newer model of the Garmin Echomap UHD, which I love having installed on my kayak.
This is the best unit for serious anglers because we can add the greatest sonar technology on the planet, Panoptix Livescope, to our sonar setup.
Unlike traditional sonar, Livescope gives you a live reading of what's below the water, so you can see exactly how the fish react to your bait and adjust accordingly.
Don't worry; if you don't want to spend the extra $1500 on Livescope, the ClearVU and SideVU sonars offer an incredibly clear picture of structure on the bottom, which allows you to find where the fish are quick, so you can spend more time getting bites and less time trying to find fish.
As a kayak angler with limited space, I love that they have several different screen size options, 5", 6", 7", and 9".
However, the 5" screen is not a touchscreen, nor does it have all the features of the larger screens, which is why I recommend getting at least the 7" screen if you're a serious angler.
Serious anglers will also love the ridiculously clear screen that you can just as easily see on bright sunny days as you can when it's overcast.
Don't let the weather be your excuse for not finding the fish.
Speaking of finding fish, finding and marking your favorite spots is a breeze with this chartplotter.
You get the legendary Garmin mapping with this unit, and you can add more space with a 32G micro SD card, so you'll never forget exactly where you caught your fish.
I promise you'll never wonder where you're at again, at least while you're on the water.
While I think this is one of the best units on the market, it still has a couple of drawbacks that you should be aware of before buying it.
The first and most important is the price. Because this unit is loaded with features, it comes at a steep cost that's difficult to swallow for many anglers.
While the unit with a 5" screen is under $500, it doesn't have all the features of the others, so you'll have to spend around $1,000 to get SideVU & ClearVU, then another $1,500+ to get Panoptix Livescope.
It all adds up fast, and pretty soon, you're eating Ramen noodles for the next six months to afford it all!
The other downside I found is if you're new to fish finders, you'll likely be overwhelmed by all the features. I know I was at first, and I have used several others before testing this one.
However, if you have a basic understanding of modern technology, it's a quick learning curve.
Even with the few cons of the Garmin Echomap UHD2, it's still the best Garmin fish finder because it's compatible with the best sonar from Garmin in multiple screen sizes at a reasonable price.
Believe it or not, it's not the most expensive Garmin unit; we will get to that later!
If you're a dedicated angler, the Garmin Echomap UHD2 is the perfect sonar system for you.
Read our full Garmin Echomap UHD2 review or Garmin Echomap UHD review for more details.
Best Garmin Fish Finder for Casual Anglers
Garmin Striker 4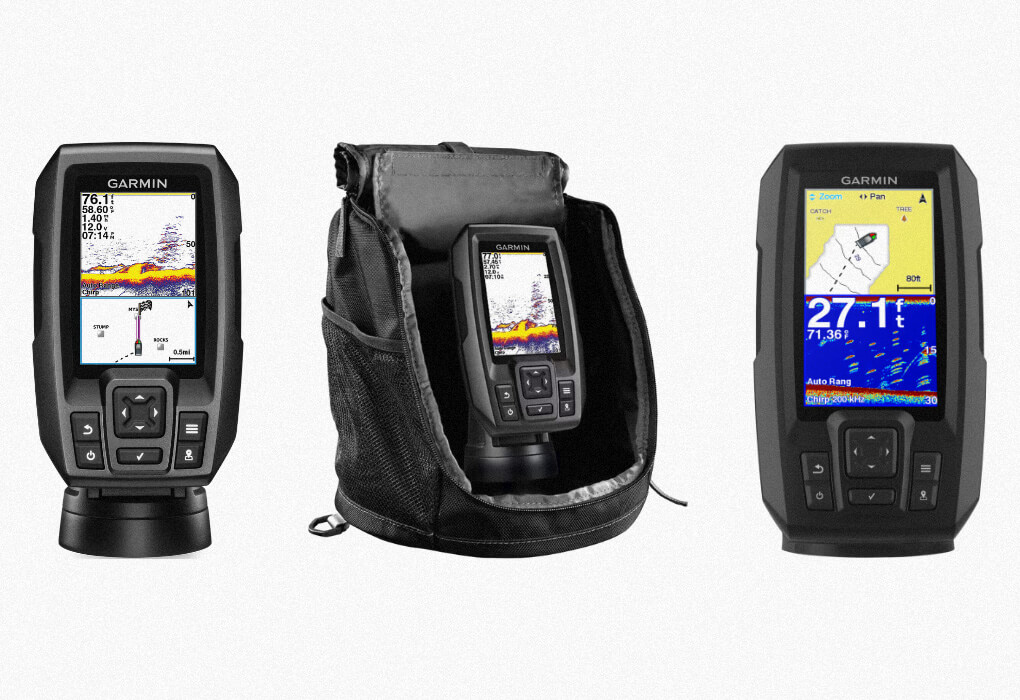 Specs
3.5" or 4.3" color display
Built-in GPS
CHIRP Sonar
Built-in flasher for ice fishing
Button navigation
Models:
Why We Chose It
The Garmin Striker 4 is the epitome of affordable and portable fish finders and has been for quite some time, so it's still mounted on one of my fishing kayaks.
The Striker 4 comes in a few different models with a traditional chirp option, the Striker Plus with dual beam sonar, and a portable kit with a cover for ice fishing, so no matter your style of fishing, the Striker 4 has you covered.
When I first installed it on my kayak, I was amazed at how simple this unit was to set up and use. I had never installed a fish finder before and had it installed in about 30 minutes.
Learning the features and navigating to the different pages took another 30 minutes or so.
I think it's great for beginners and casual anglers because it's easy to figure out, even if you have never used a fish finder before.
I bought this for my kayak because it's so portable and doesn't take up too much space, so if you're in a small boat, I recommend getting the Striker 4.
However, there are some cons that come along with having a small screen and a basic fish finder.
Let's start with the small screen. It's no surprise it's difficult to see at times, so if you have terrible eyesight, this probably isn't the unit for you. Whether you get the Striker 4 or the Striker Plus 4, it's a small screen.
Another drawback is the lack of maps. When I set a waypoint on my Striker 4, it's on a blank white screen.
You can use Garmin Quickdraw Live Contour mapping on the Striker Plus 4, but it still doesn't give you a map of the lake you're fishing.
The biggest con is that you must buy a different model if you want the latest features from Garmin.
The Striker 4 is about as basic as it gets, so while it's simple to navigate and use, you'll probably want to upgrade to something with more features within a year or two.
At least I did.
However, it's silly to dog on this unit too much, especially at this ridiculously low price. When you factor in the cost and the features you get, it's a no-brainer; every casual angler with a small boat or kayak should own one of these.
It sure helped me find more spots to fish.
Read our full review here: Garmin Striker 4 review.
Best Garmin Fish Finder for Shore Fishing
Garmin Striker Cast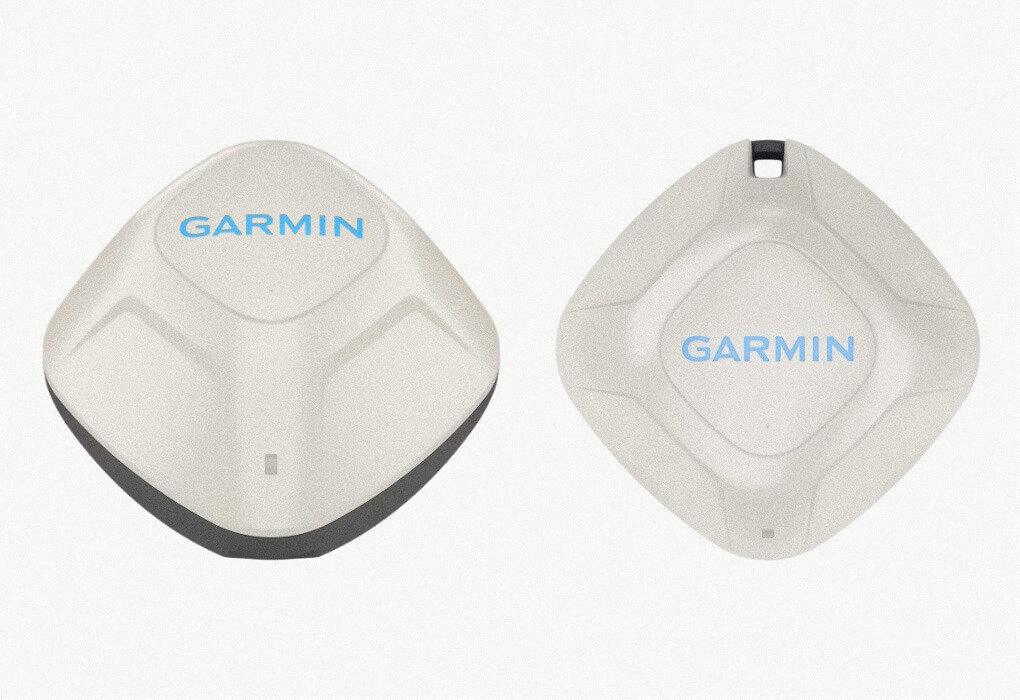 Specs
200' range
Castable 2D sonar
10-hour battery life, rechargeable
Models:
Why We Chose It
The Garmin Striker Cast is the best option for shore anglers who love to spend ALL DAY fishing. Quite frankly, it's the only option from Garmin for bank anglers.
The Striker Cast is a compact castable fish finder that will help you find where the fish are hanging out near the shore within a few minutes of taking it out of the box and connecting it to your phone using Bluetooth.
The Striker Cast app is free to download and easy to navigate. You'll get access to some of Garmin's industry-leading mapping with the GPS model but remember this is still a basic sonar unit.
But it does have some cool features, like FishID.
With FishID enabled, it's easy to tell the difference between a stick and a fish, as the unit automatically puts a fish icon on the arches it believes to be fish.
The feature I love the most is how portable it is. Whether you're ice fishing, bank fishing, or kayak fishing, this little unit won't take up too much space, so that you can bring it along on every trip.
As cool as the Garmin Striker Cast is, it's not perfect. I've tried to clarify that this budget unit doesn't have all the great features that the Echomap UHD2 has, but it is very comparable in price and features to the Striker 4.
However, my biggest concern is how unreliable it is when the conditions are not perfect. A little chop on the water can disrupt your Bluetooth signal, especially when you cast it over 150' away from you.
Overall, the Garmin Striker Cast is a fantastic sonar unit for shore anglers because it's inexpensive and lets you see structures and fish you would have otherwise overlooked.
If you fish from the bank and want to take your fishing to the next level, purchase a Garmin Striker Cast.
Read our full Garmin Striker Cast review to get the entire scoop on this unit, or check out other castable fish finders.
Garmin Echomap Ultra Series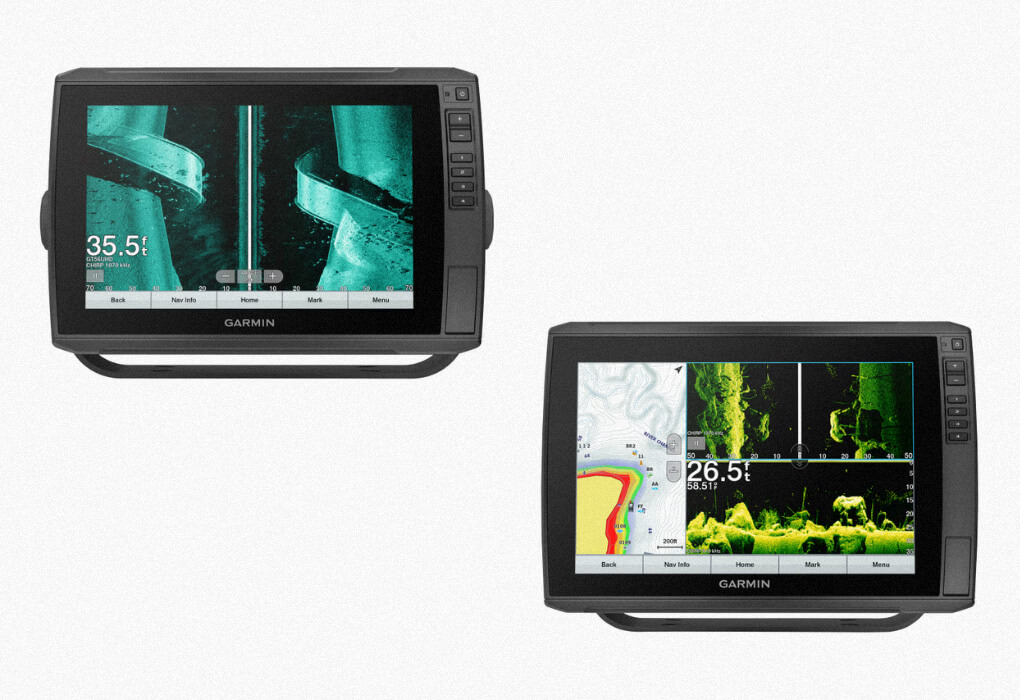 Specs
10" or 12" screen
Touchscreen with keyed-assist
Two micro SD card slots
Built-in maps
Models:
Why We Chose It
Garmin doesn't call the Echomap Ultra "ultra" for nothing. This is a step above the Echomap UHD2 in size without sacrificing the features we all expect from high-end fish finders.
The Echomap Ultra gives anglers control of their boat from bow to stern, helps them never get lost with Garmin's excellent mapping technology, and allows them to find fish faster with all the sonar options.
You'll be able to see a 10" or 12" screen from anywhere in your boat, and the 1280 x 800 pixels means it's never fuzzy.
If you're an angler, who must stay up-to-date on the latest fishing technology, pay attention!
The UHD Ultra is compatible with Garmin's best sonar, so you can rest assured you're not getting left behind when you buy this unit.
Panoptix Livescope is compatible, and ClearVU and SideVU come standard depending on the transducer you purchase.
I don't have this unit mounted on my boat because it's expensive. I would be wasting money on features I could never use, like the NMEA 2000® network compatibility and controlling a Garmin Force Trolling motor.
While the UHD Ultra has a larger screen, it costs more than the UHD2 (double the price of some UHD units), and many features are overkill for the average angler.
To take full advantage of everything this offers, you need to be a fishing guide or a serious tournament angler.
If that's you, then go ahead and pick up a UHD Ultra instead of the UHD2, but for most other anglers, the UHD2 will be more than good enough.
Garmin Striker Vivid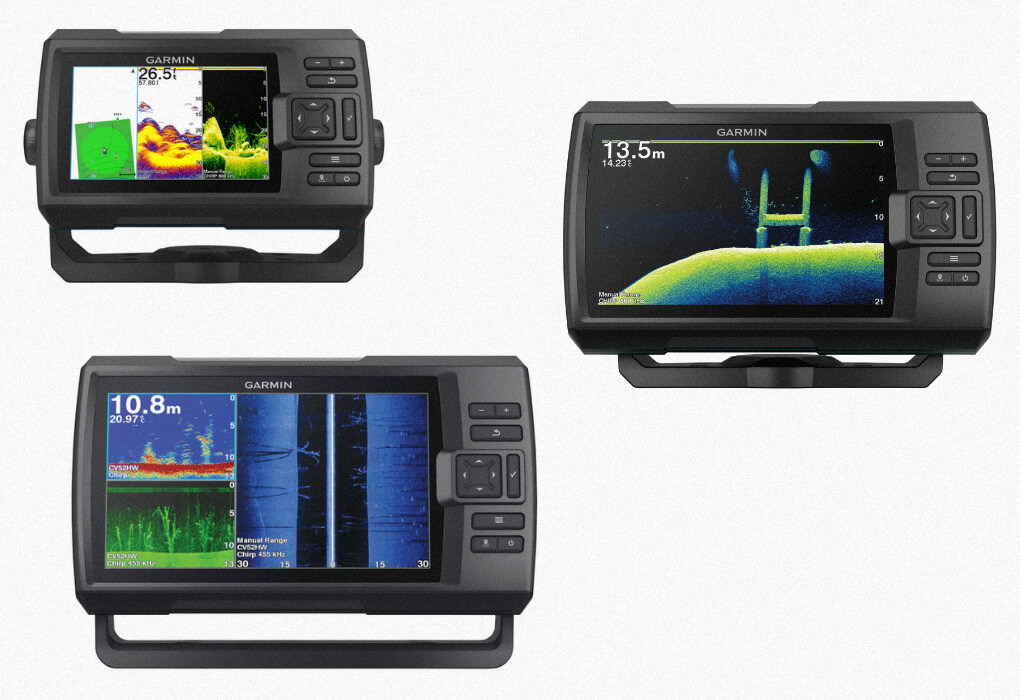 Specs
Multiple screen sizes- 4", 5", 7", 9"
Traditional dual frequency CHIRP sonar and ClearVU
FishID symbol
Built-in GPS
Models:
Why We Chose It
The Garmin Striker Vivid is the perfect balance of price vs. features for casual and intermediate-level anglers.
The Striker Vivid is definitely a step above the Striker 4, with larger screens, better sonar (ClearVu), and slightly better mapping/GPS capabilities.
For most anglers, though, the Vivid will offer everything you need while searching for fish.
The HD display with enhanced color palettes made seeing the difference between fish and structure much easier, especially when I turned on the FishID symbol.
I could always find my favorite fishing spots with GPS and mapping, and when I visited new areas, I could use the Quickdraw Contour mapping to get an accurate reading of the hole I was fishing.
For the anglers who hate the finickiness of a touchscreen, you won't have to worry about it with the Striker Vivid because it's all button controlled. So whether your hands are cold or wet, you can still easily use your fish finder.
As great as this unit is for most anglers, it still has a couple of shortcomings that must be discussed.
The one that bugs me the most is the mapping. Yes, you can create contours of the area you're fishing, but you don't get an actual map.
It reminds me of those scratch to reveal the picture books my daughter used to love so much.
It's a blank yellow screen, and the sonar reveals the depth changes as you move around. I'd much rather have a map, but you'll have to spend more moolah upgrading to a UHD2 for the actual maps.
The other con I found was this was only a smidge better than the Striker 4 because of the better sonar options. So it doesn't offer any truly unique features that help it stand out from the other Garmin units.
With that said, many anglers will find this unit a great addition to their boat without having to strike gold to pay for it because it has every feature the average angler needs without the ones that make it too complicated to use.
If you're the weekend warrior who needs something better than a Striker 4, but you're reluctant to jump all the way to a UHD 2, the Striker Vivid is the perfect unit for you.
Don't miss our entire Garmin Striker Vivid review.
Garmin Fish Finder Buying Guide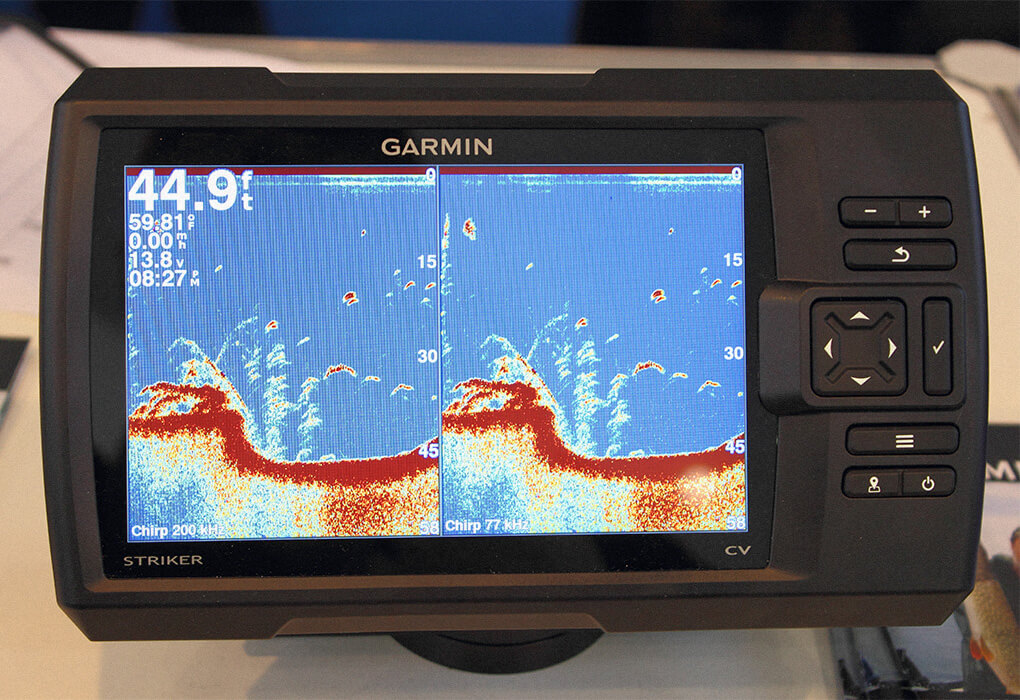 Buying a depth finder is often very confusing because of all the jargon fish finder companies use and the number of available features.
So what should you keep in mind when choosing a fish finder?
The following features are what I base my purchase decisions on.
Sonar Options
Several sonar types are available, and they all do different things, but do you need all of them?
Most anglers don't need the latest and most remarkable sonar technologies. CHIRP, down imaging sonar, and side imaging sonar are enough to help an angler find fish.
For beginners, I recommend sticking with CHIRP, downscan, and sidescan. Then learn to read a depth finder before spending thousands of dollars on a fish finder you won't know how to use.
If you plan to fish in tournaments, you must tip the scales in your favor (pun intended. So you'll need everything Garmin offers, including Panoptix Livescope. I recommend the UHD2 or UHD Ultra series.
Screen Size
Whether you need glasses, like me, or don't want to strain your eyes while in split screen mode, I recommend going with as large of a screen as you can afford.
You'll likely regret getting too small of a screen more than you will getting too large of a screen. Unless it causes your divorce, in that case, stick with a smaller screen.
The only exception is if you're looking for a fish finder for a small boat or kayak. I recommend going with the biggest screen that doesn't interfere with your fishing and paddling.
Most fish finders are named depending on their screen size. So a Garmin Striker Vivid 9sv has a 9" screen.
Lowrance and Humminbird also name their fish finders in this manner, which helps to compare between different brands.
Touchscreen Vs. Keypad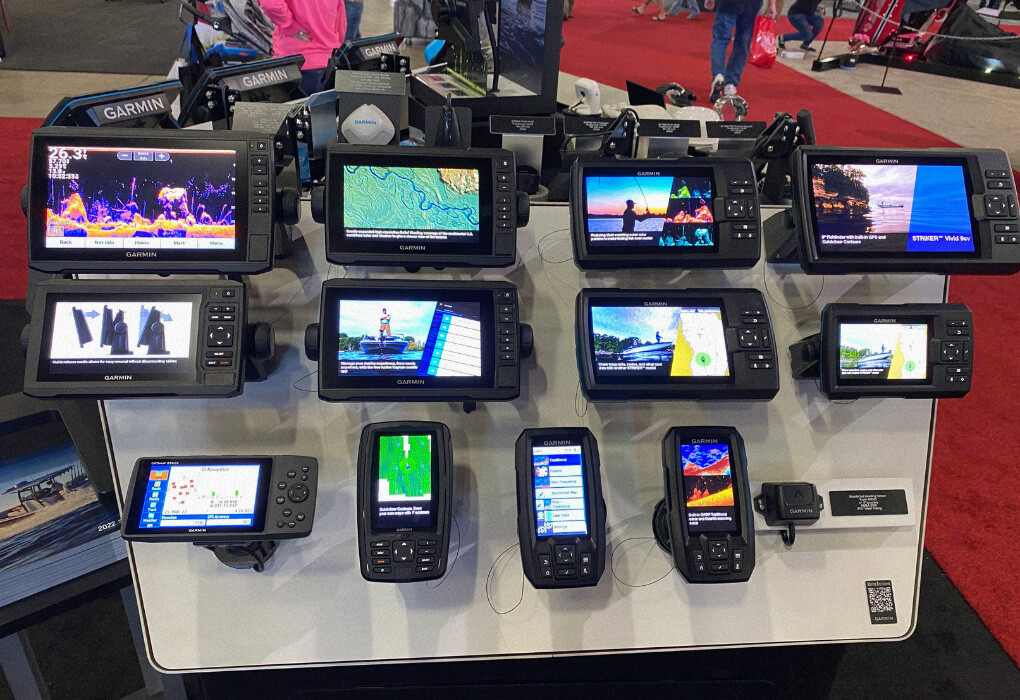 Though a touchscreen doesn't make you a better angler, I believe they are generally easier to operate. So, theoretically, you'll spend more time fishing and less time messing with the depth finder.
I understand some anglers prefer a keypad, however.
As I mentioned, I prefer both options for various weather conditions. So when the touchscreen isn't cooperating because there's water on it or my hands are cold, I can use the keypad to operate my depth finder.
Upgrade Options
Today, even the most basic fish finders on the market allow you to set waypoints and have quality sonar. However, not all offer the ability to upgrade or add features without buying a new unit.
That's why I buy fish finders in the high-mid price range.
They generally offer all the essential features to get you started, with the option to upgrade to the high-end features by purchasing another transducer, other electronics, or a software update while using the same screen.
You'll Also Need
Now that you've purchased a Garmin sonar unit, you'll need a few other items to ensure you get the most out of it.
Battery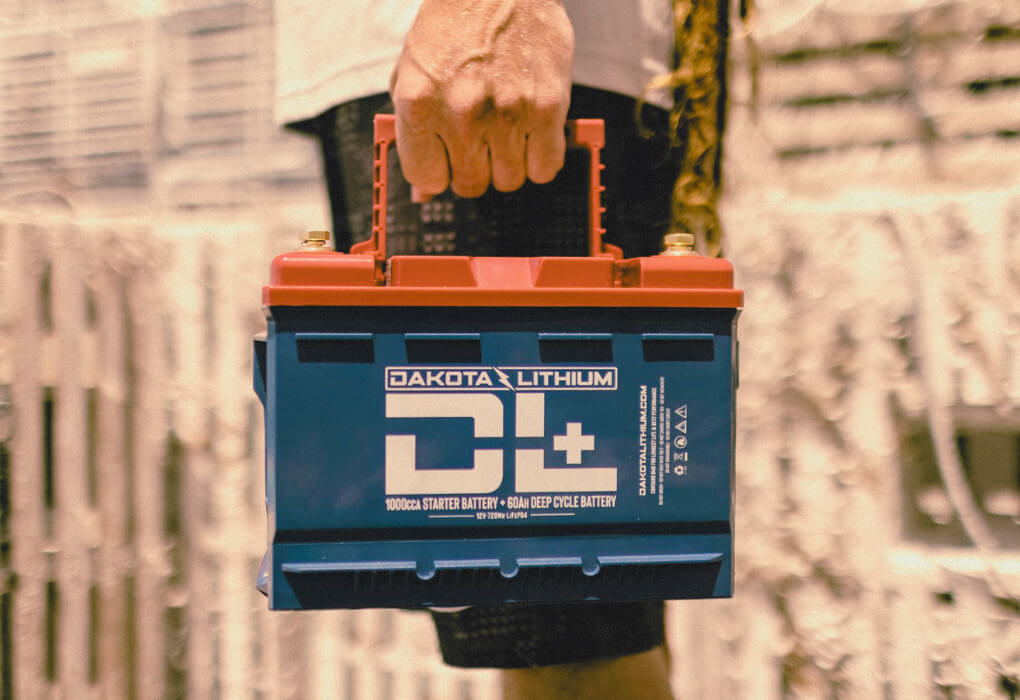 You'll need a high-quality battery. Fishing electronics use lots of power today, whether you're fishing saltwater or freshwater.
A good battery is essential if you want a clear picture and your equipment to work correctly. I prefer lithium batteries; although they're more expensive, they have many benefits over traditional lead-acid batteries.
Lithium batteries are lighter and last longer than lead-acid or AGM batteries.
Trolling Motor
If you don't own a trolling motor, it's time to consider buying one because it makes fishing much more enjoyable!
Once I started using sonar, I quickly realized that a trolling motor was essential to consistently catching fish because you can quickly and easily adjust your boat's position without spooking fish.
The trolling motor also gives you another location to mount the transducer.
Garmin makes the Garmin Force trolling motor. If you want to stay brand loyal because of the additional features it unlocks, like controlling the trolling motor with your new Garmin fish finder, that's an excellent option.
Last Cast
I know this Garmin fish finder comparison has helped you determine which Garmin fish finder is the right one for you.
I still stand by the fact that the Echomap UHD2 is one of the best fish finders on the market, regardless of brand. I am also a huge fan and owner of the previous unit (UHD), so I genuinely stand by it.
If you simply can't afford it or don't believe that you need such a premium option, that's fine. I'd go with the Striker 4, then. It gets the job done, provides you with the info you need, and does so at a budget-friendly cost.
After reading this review, what do you think is the best Garmin fish finder? Let us know in the comments!