When it comes to bass fishing, Missouri lives up to its nickname, "the Show-Me State."
Each spring, fishermen flock to the state to see why it's ranked as one of the best bass destinations in the nation.
Maybe Missouri doesn't have the size of bass that states such as California, Texas or Florida do, but it does have lots of keeper fish and places to catch them.
Looking for the best bass fishing in Missouri, I've got you covered!
Going fishing in Missouri? Then give a read to our Missouri Fishing License guide.
---
1. Table Rock Lake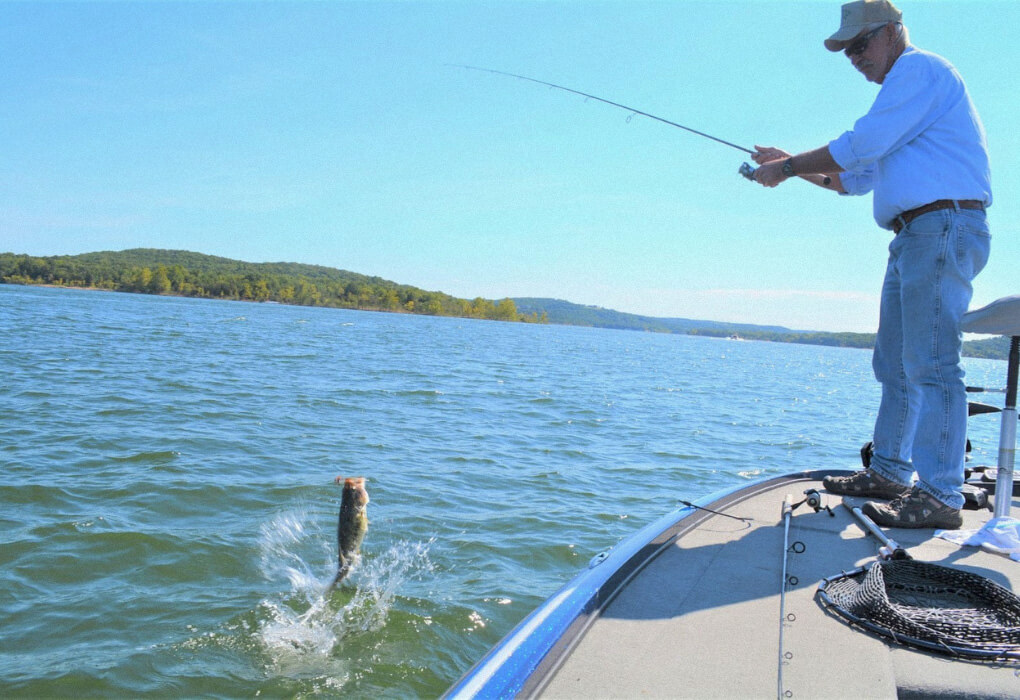 Table Rock Lake offers excellent bass fishing throughout the year, as guide Keith Greenough will attest (photo by Brent Frazee)
This 43,100-acre reservoir in the southwest part of the state has long been recognized as a dream destination for bass fishermen.
It is one of the few bodies of water in Missouri that offers strong populations of largemouth, smallmouth and spotted bass.
Table Rock Lake is known for its rocky habitat, clear water and deep structure–perfect for all three species of bass.
Good fishing for largemouth and spotted bass can be found in the river arms, while smallmouth fishing is best from the Highway 86 bridge to Campbell's Point.
The best bass fishing generally takes place in spring, when the bass move shallow to spawn and feed. Once summer sets in, the fish generally move to offshore structure such as long main-lake points, humps, and bluffs.
While the fishing for largemouth and smallmouth often slacks in the heat of summer, the spotted bass continue to provide excellent action.
Looking for a state-record spotted bass? Good luck. The existing record weighed 7 pounds, 8 ounces and was caught at Table Rock in 1966.
For all bass, try suspending jerkbaits, crawdad-colored crankbaits, jig and pig and drop-shot rigs, especially from March to early June.
2. Lake of the Ozarks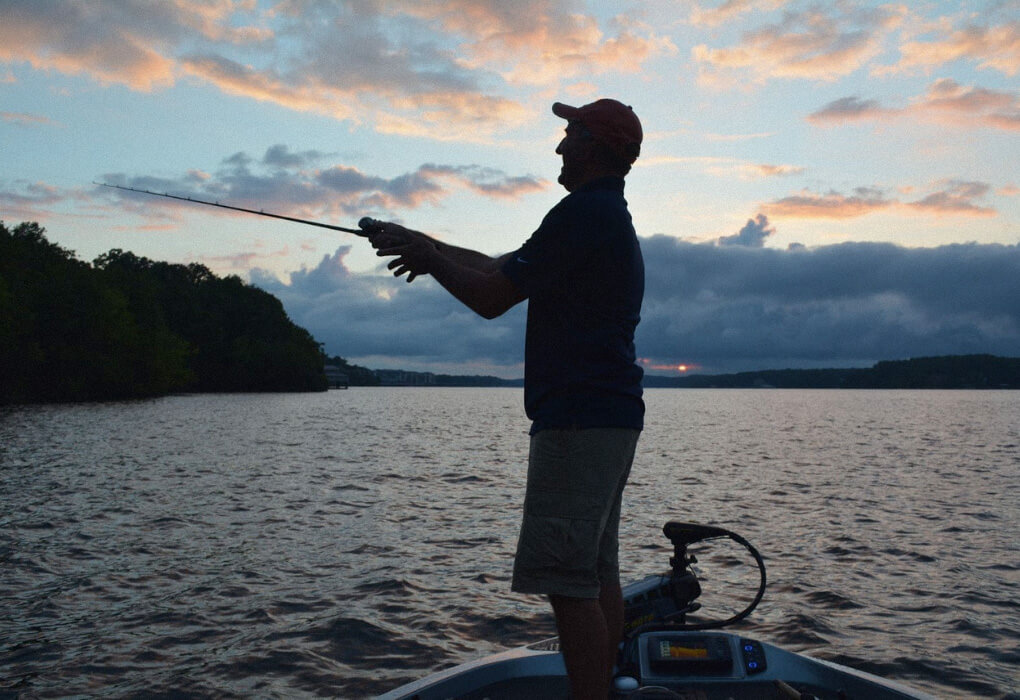 Bass fishing at Lake of the Ozarks can be outstanding at dawn and dusk when boat traffic is minimal (photo by Brent Frazee)
Lake of the Ozarks is one of Missouri's oldest reservoirs, but it doesn't show its age.
Despite the heavy boat traffic, shoreline development and many docks, this 54,600-acre body of water in the central part of the state continues to produce excellent bass fishing.
Two 10-pound-plus bass were caught during the spring of 2016, and largemouths in the 5- to 7-pound range are taken every year.
That's impressive, considering these are northern strain bass, not the Florida strain which typically reach bigger sizes.
But its real strength is its outstanding number of keepers (bass 15 inches or longer). It has an impressive population of bass 2 to 4 pounds.
Despite its "civilized" feel, Lake of the Ozarks has plenty to offer the bass. It has lots of rocky structure, hundreds of coves and boat docks, a big population of shad.and generally stable water levels.
That amounts to good spawns, good growth rates and bass in a variety of sizes.
3. Mozingo Lake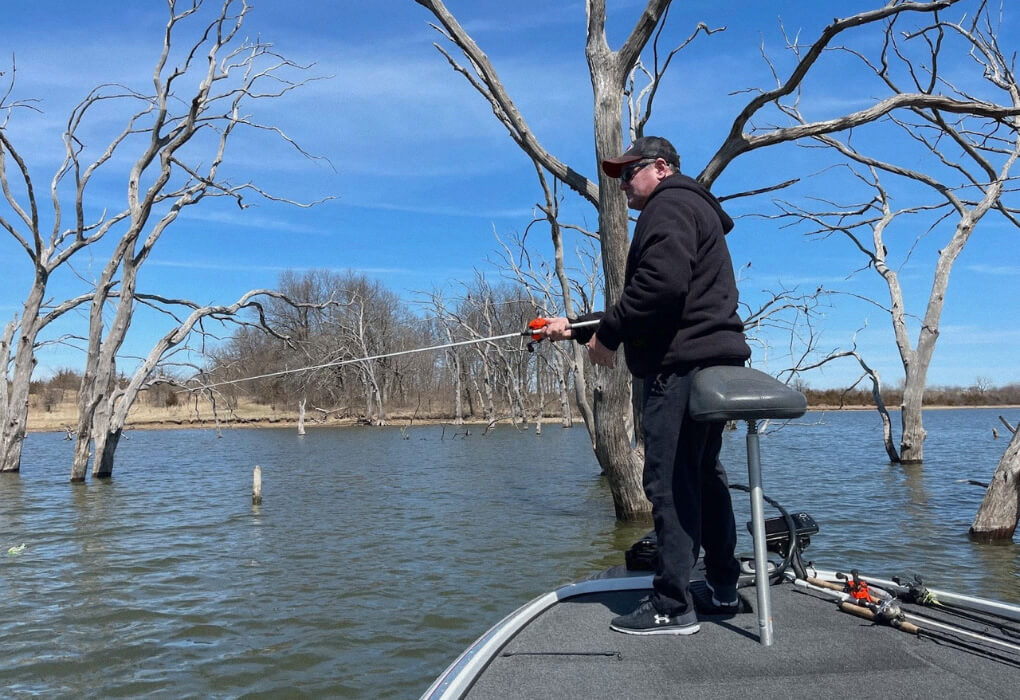 Mozingo Lake offers a variety of habitat to harbor big bass (photo by Brent Frazee)
Mozingo Lake in northwest Missouri is no longer a secret.
The 1,0006-acre water-supply lake for the city of Maryville once was a hidden gem for bass fishermen. But the secret is out.
After being ranked in the top 100 bass lakes in the nation by Bassmaster Magazine, Mozingo now gets lots of fishing pressure.
The bass are still there. A fisheries survey by the Missouri Department of Conservation found that more than half of the bass sampled measured more than 15 inches and 14 percent were over 18 inches.
But those bass have seen a lot of lures and are getting harder to fool, tournament fishermen say.
However, it takes hefty bags to win tournaments and the habitat is still ideal. Flooded timber, rocky points, brush piles, weed lines, and shallow coves provide plenty of places to cast.
The water is clear and the setting is atypical of a top bass lake. Mozingo is set in the middle of AG country in northern Missouri.
But with good management, abundant baitfish and good structure, the future is bright for this bass lake.
4. Bull Shoals Lake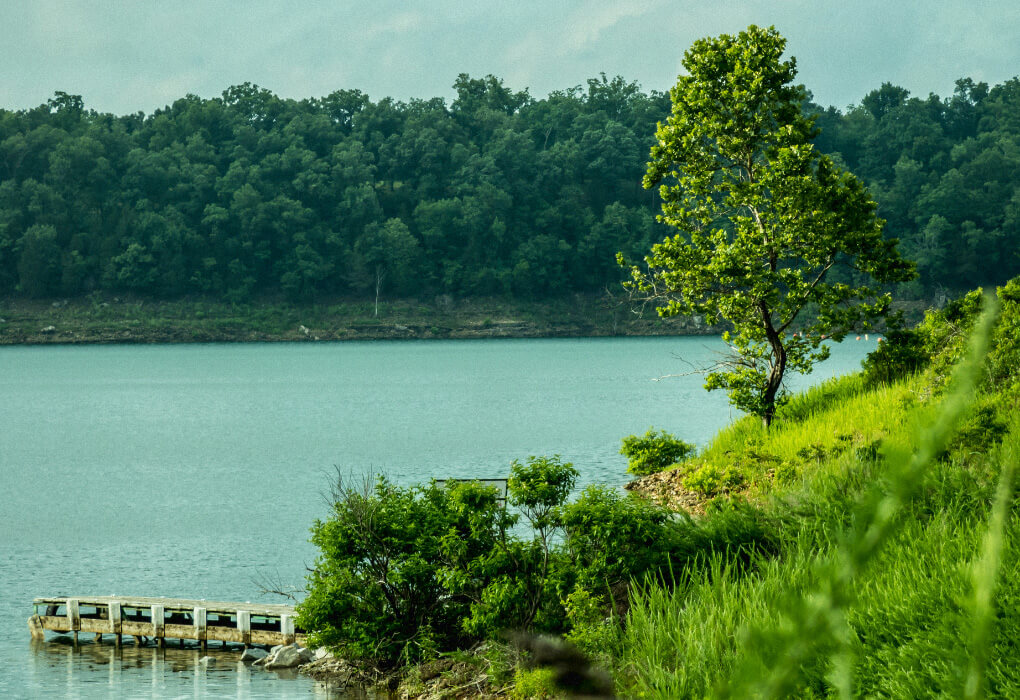 Short-term pain leads to long-term gain for bass fishermen at Bull Shoals, a 45,000-acre reservoir that straddles the Missouri-Arkansas line.
The reservoir commonly floods, making access difficult for bass fishermen in some springs. But that high water leads to exceptional year-classes of bass.
Due to large bass production in 2017 and 2019, fishermen can anticipate good catch rates of fish 15 inches and longer in 2023. The future looks good, too.
High water levels throughout 2020, 2021 and 2022 also produced good year-classes of largemouths and should result in good numbers of keepers in coming years.
The reservoir is known for its deep, clear water and its rocky habitat. Though much of Bull Shoals is located in Arkansas, good fishing can be found in the Missouri portion, especially during spring.
Missouri's state-record largemouth, 13 pounds, 14 ounces, was caught on the Missouri side Cleaand has stood since 1961,
5. Stockton Lake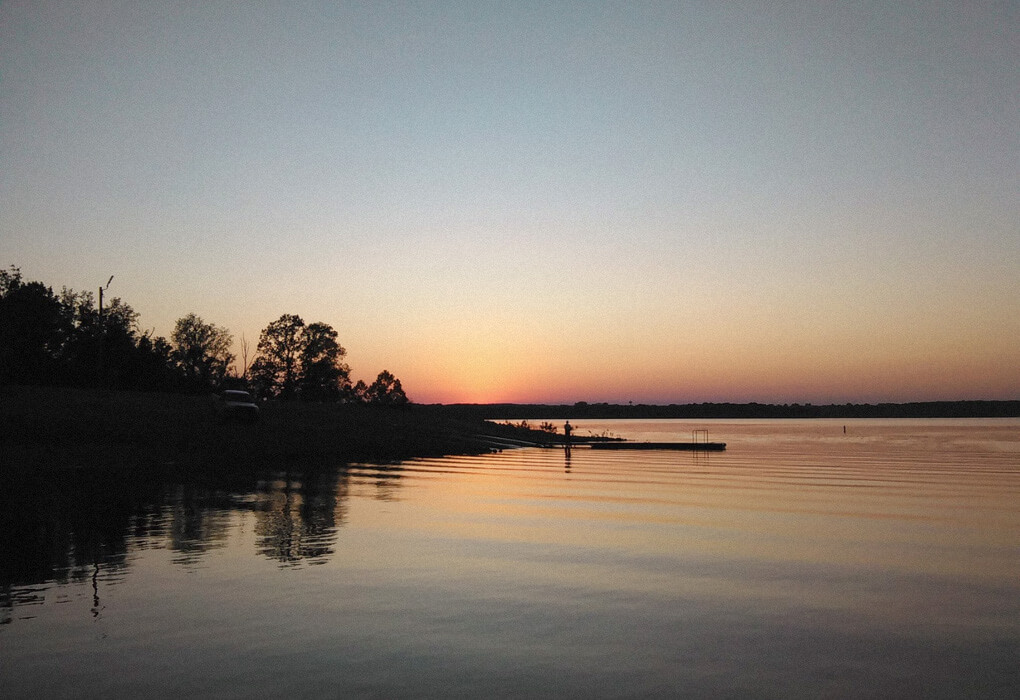 Stockton Lake is another Ozarks reservoir that produces consistently good bass fishing.
The 24,900-acre lake in southwestern Missouri offers attractive options for anglers. They can target the upper reaches, where largemouths are most abundant.
Or they can concentrate on the lower portion, where spotted and smallmouth bass can be found in good numbers.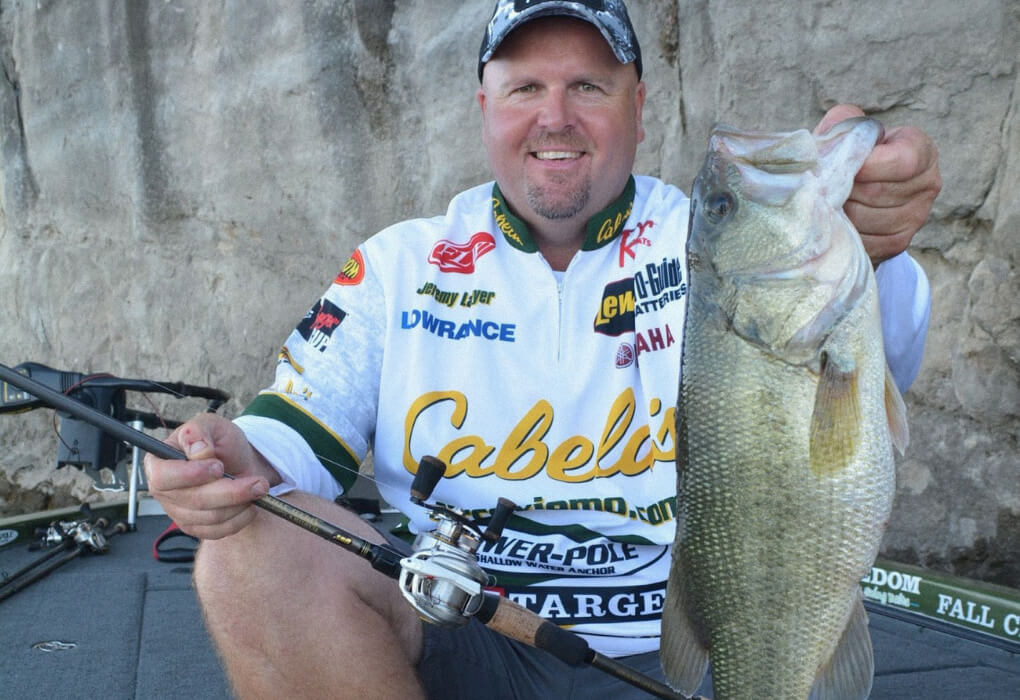 Stockton is one of pro fisherman Jeremy Lawyer's favorite Missouri bass lakes (photo by Brent Frazee)
Stockton can be prone to spring flooding and that limits access in those high-water years. But it helps the long-term picture.
Though largemouth numbers were down in 2021, the last time the Missouri Department of Conservation sampled the population,the overall size structure was encouraging.
Of the bass sampled, 24 percent in the Big Sac arm and 31 percent in the Little Sac arm measured greater than the 15-inch minimum size limit.
Biologists also note that anglers have reported increased success for smallmouth bass in recent years on the lower end.
The state-record smallmouth, 7 pounds, 2 ounces, was caught at Stockton in 1994.
Keep in mind that Stockton is a typical Ozarks reservoir, with clear water, rocky habitat and lots of good spawning coves and pockets.
Target those shallow areas in spring, then fish main-lake points, drop offs and bluffs post-spawn.
6. Pomme de Terre Lake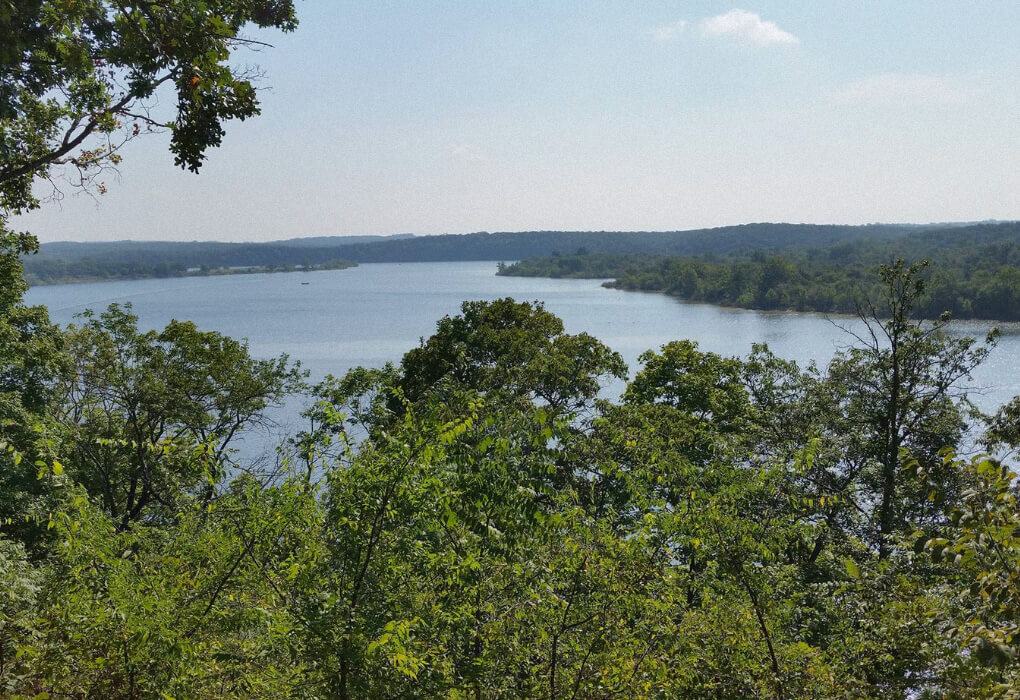 Pomme de Terre, a 7,820-acre reservoir in southwest Missouri, has long been known as a "numbers' fishery for bass anglers.
The Ozarks body of water has plenty of bass, just not as many big ones as some of its nearby counterparts.
Pomme has a 13-inch minimum size limit on bass, in contrast to the 15-inch limit on many other Ozarks reservoirs. Many of the bass collected during recent electrofishing surveys measured up.
Recent samples by the Missouri Department of Conservation found that more than 30 percent of the bass found were greater than 13 inches and 20 percent greater than 15 inches.
Pomme features clear water and rocky structure. Hit the coves and main-lake pockets during the spring, then move off-shore after the spawn.
Cast jig and pig, plastic worms, Ned rigs, and crankbaits, and you will get bites.
7. Norfork Lake
If you're looking for a wilderness feel when you go bass fishing, Norfork is your place.
The 20,000-acre reservoir is less developed than other Ozarks bodies of water, and that translates to beautiful scenery. Miles of wooded shoreline, towering bluffs, clear water, and Ozark hills provide a scenic backdrop for fishermen.
Most of Norfork Lake lies in Arkansas, but good catches of bass are recorded on the Missouri side, too, especially in the spring.
With its river-like environs in the upper stretch and its deep, clear water on the Arkansas side, Norfork has much to offer.
With high-water years from 2017 through 2022, black bass reproduction has been excellent and should provide good fishing for years to come.
8. Clearwater Lake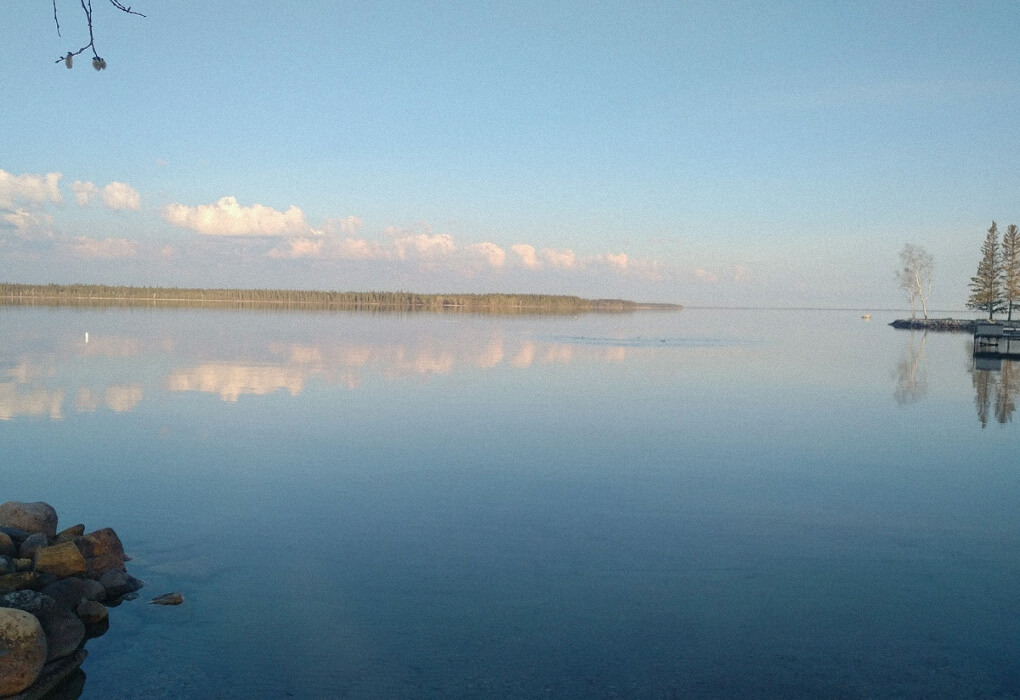 As its name indicates, this 1,165-acre reservoir in southeastern Missouri features clear water.
It is full of gizzard shad, a key component for a thriving largemouth bass population.
For the past 10 years, 30 percent of largemouth bass collected during electrofishing surveys at Clearwater Lake have been 15 inches or longer.
That's an outstanding rate, especially because there's no minimum length limit on bass at Clearwater.
The reservoir also has a thriving population of spotted bass. Fish exceeding 14 inches have been found in surveys.
9. Wappapello Lake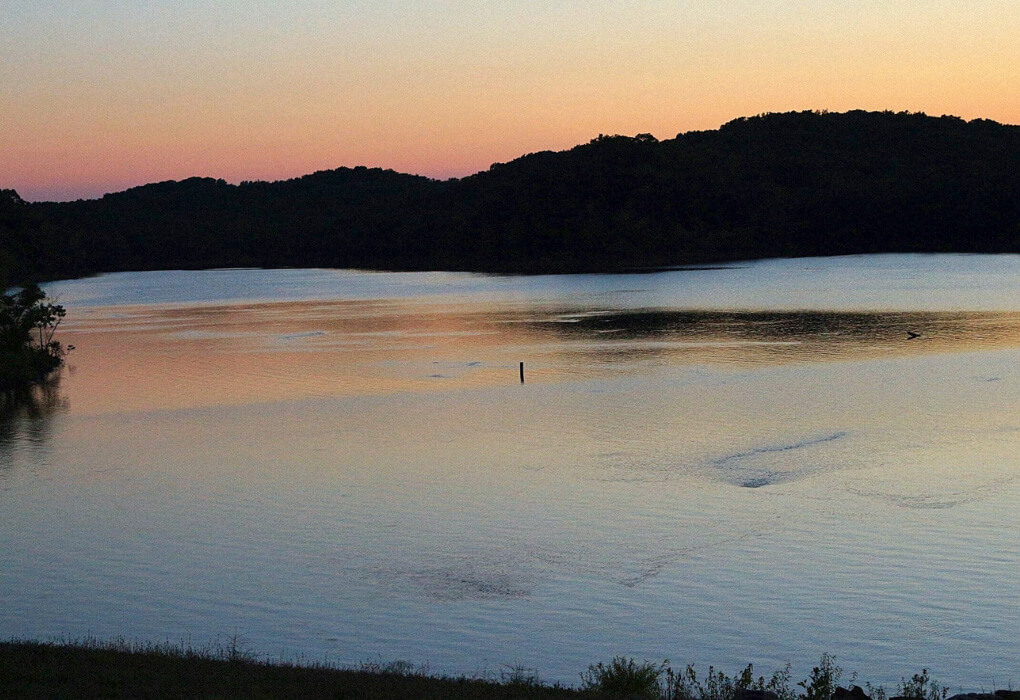 So, do you want an idea of how good the bass fishing can be at Wappapello? Consider a June buddy tournament in 2021.
The winners weighed in five bass weighing 28.82 pounds. Granted, that was an aberration. But it proves that the 8,400-acre lake in southeast Missouri has some big bass in it.
Wappapello, an 8,400-acre lake in southeastern Missouri, is an old-timer. It was constructed in 1938. But it is holding up nicely as a fishery.
The reservoir still has the good rocky habitat, brush, and vegetation that largemouth bass like. Fed by the St. Francis River, it is a consistent bass producer.
In a 2022 electrofishing survey, the Missouri Department of Conservation found that 18 percent of the largemouths sampled measured greater than 15 inches and five percent were over 18 inches.
10. Smithville Lake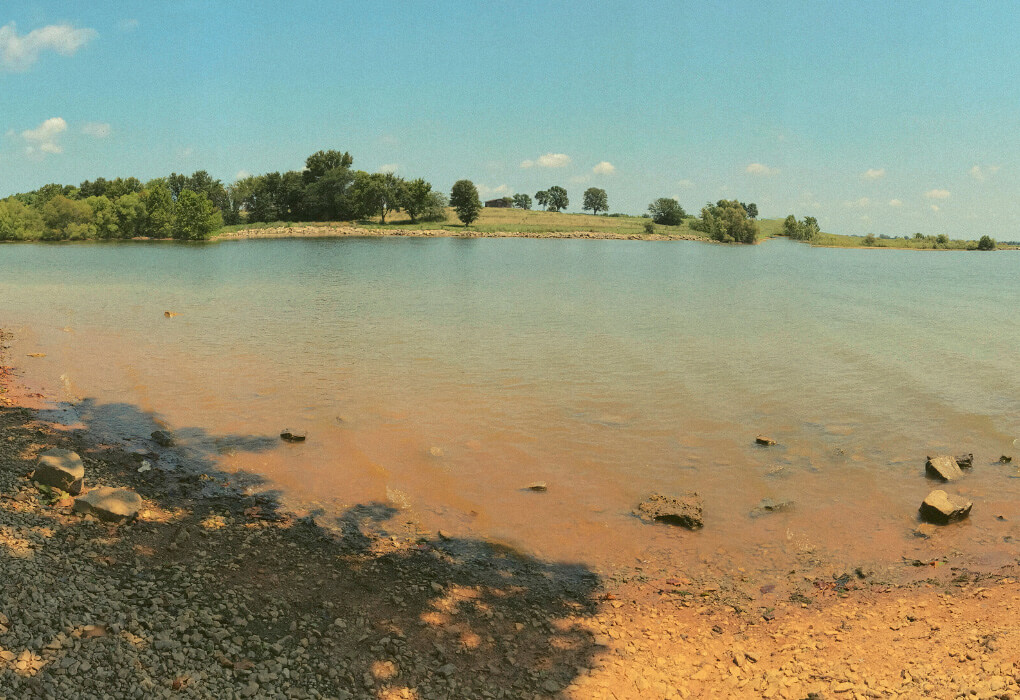 The good news for Missouri bass fishermen: Smithville Lake is coming back.
After the 7,190-acre reservoir opened in the early 1980s, it went through a boom phase for bass fishing. The largemouths thrived in the newly flooded timber and brush, and fishermen reaped the benefits.
Stories of limit catches of big bass spread quickly and Smithville became a destination.
But all good things come to an end. As the cover matured, the bass population flattened out and big fish became harder to catch.
Now for the good news. The popular reservoir just north of Kansas City is showing glimpses of its old self. An electrofishing survey in 2022 showed that an impressive 58 percent of bass sampled measured more than 15 inches.
Those bass get hammered. Because of its proximity to Kansas City, Smithville hosts many tournaments and recreational bass fishermen.
Still, the bass are out there and there is plenty of cover to cast to. Coves are still filled with flooded timber and brush, and are good places to fish during the spring months.
Main-lake points and dropoffs are great places to try in the summer. But be forewarned. The lake can be filled with boats on summer weekends.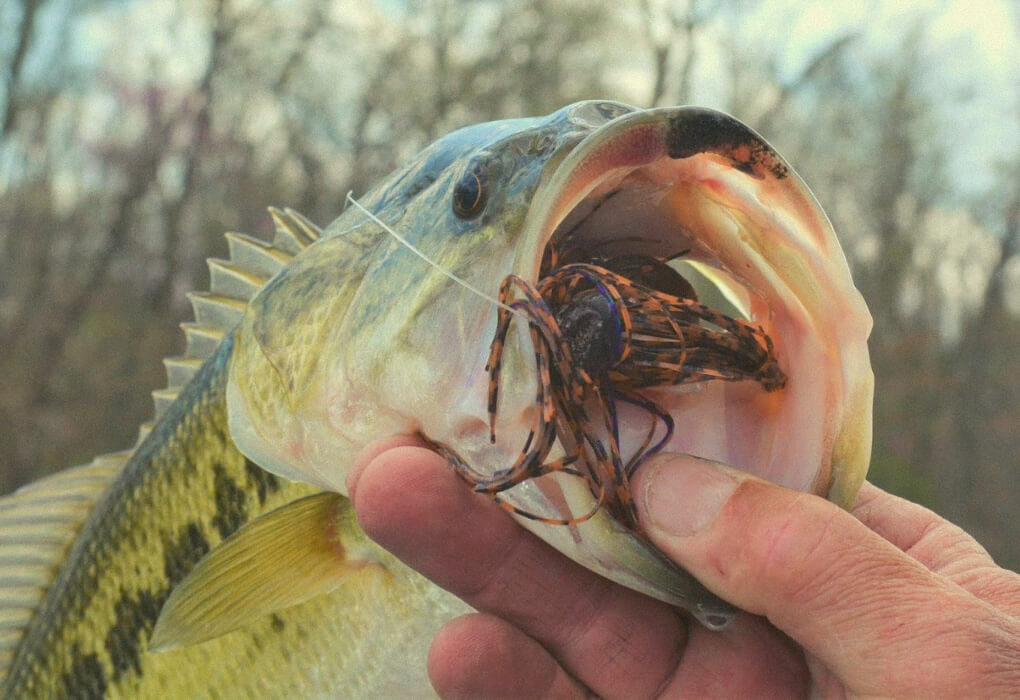 Bass are hungry during the spring months in Missouri (photo by Brent Frazee)
That's a wrap
Missouri is bass country.
From its giant reservoirs to its farm ponds,the state is home to thriving populations of largemouth bass. And in the southern part of the state, smallmouth and spotted bass also are plentiful.
Looking for a few sleepers? Try Little Dixie Lake (near Fulton, Mo), Lake Jacomo (near Kansas City) and Pony Express Lake (near Cameron, Mo.).
All three are less than 1,000 acres, so they didn't make our top 10. But they all have outstanding populations of largemouths and produce good fishing for bank anglers and those who don't own big boats.
No matter what area you choose to visit, good dining and lodging are never far away. Check out the Missouri Division of Tourism's website visitmo.com for information.
Meanwhile, get your tackle in order and plan a road trip. The best bass fishing in Missouri is waiting!