I am more than excited to bring this article to you!
I'm Pennsylvania born and raised, and I've spent my entire life fishing these waters.
I can tell you that bass fishing in PA is serious business and everyone has their spots.
When the PA bass season opens up, anglers rush out to all the local lakes, ponds, and rivers to see what the new year brings.
If you're planning a trip to PA, maybe you moved here, or you're just curious if Pennsylvania bass are worth the trip, this guide will help show you that the best bass always come from PA!
Going fishing in Pennsylvania? Then give a read to our Pennsylvania Fishing License guide.
---
Best Bass Fishing Lakes in PA
Let's start with the bigger lakes.
These are the places where you might find a lot of anglers on the water, larger boats, and even people swimming, but that doesn't mean there aren't plenty of bass hiding around waiting for someone to drop the right bait.
When you're fishing a big bass lake in PA, you want to locate the smaller alcoves that the big boats can't access.
That's where the real fishing happens!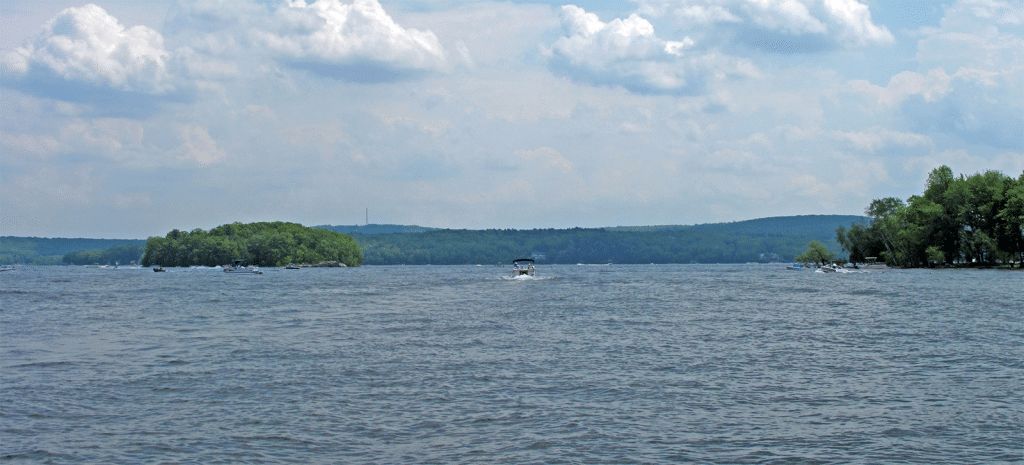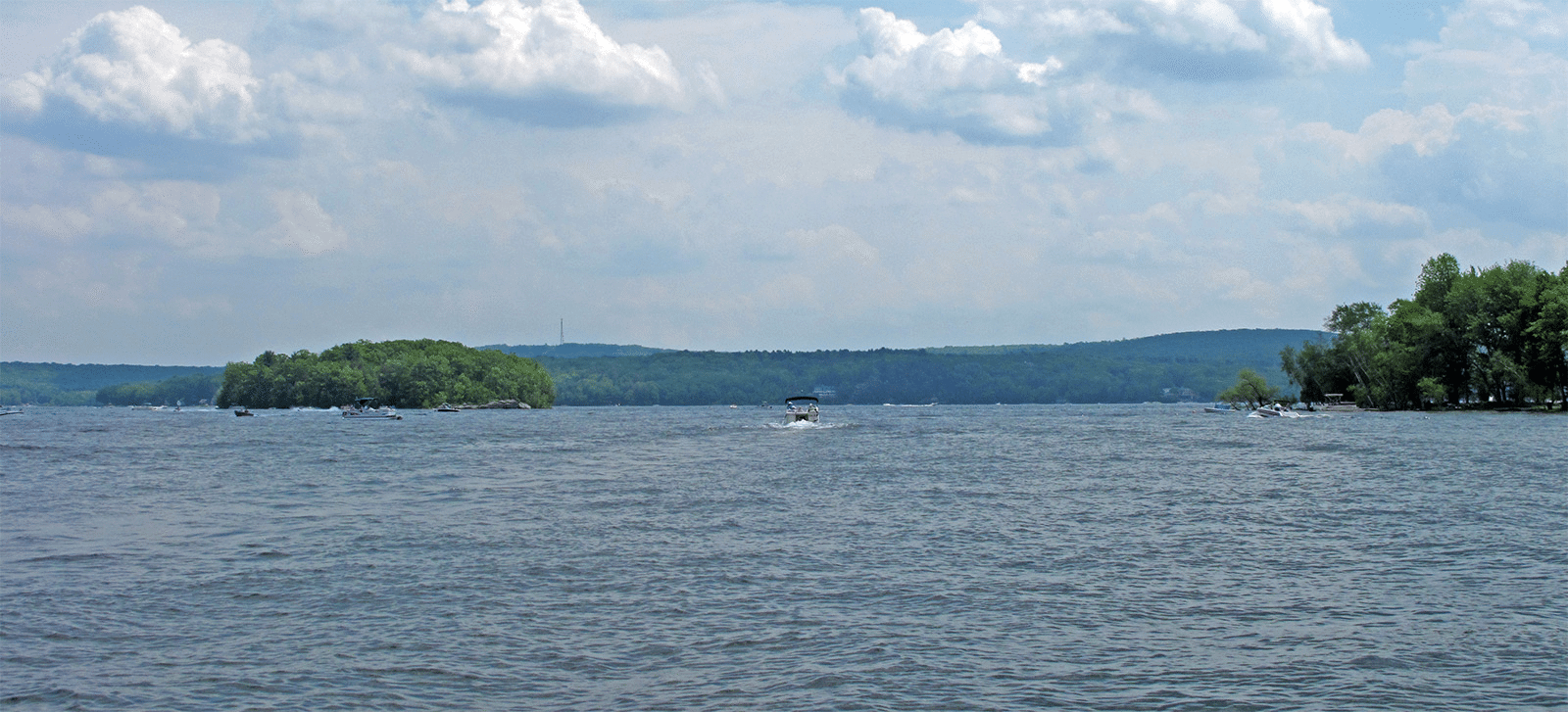 I literally grew up on this lake and lived about 15 minutes from it.
We had a speedboat and some jet skis, and every weekend during the summer, we'd be up the "paupack" as locals call it.
It's a 5,700-acre lake located between Pike and Wayne County in Northeastern, PA.
The lake is narrow but extremely long, spanning a total of 13 miles with many waterways throughout the lake where you can only access using a boat with an outboard motor.
The lake itself doesn't have a horsepower restriction, so you want to be careful here.
There are a few different places where you can launch, but you want to stay away from the larger speedboats and stay on the right side of the buoys.
During my time fishing the paupack, I always looked for the islands throughout the lake. It's about 60 feet deep at its maximum points, so you want to locate the islands in the middle and cast around the perimeter. Here you'll find a lot of grass and vegetation, but the lake, for the most part, is pretty clear even around the shoreline.
They stock the lake with striped bass, walleye, and brown trout, but it's a great spot for both largemouth bass and smallmouth bass.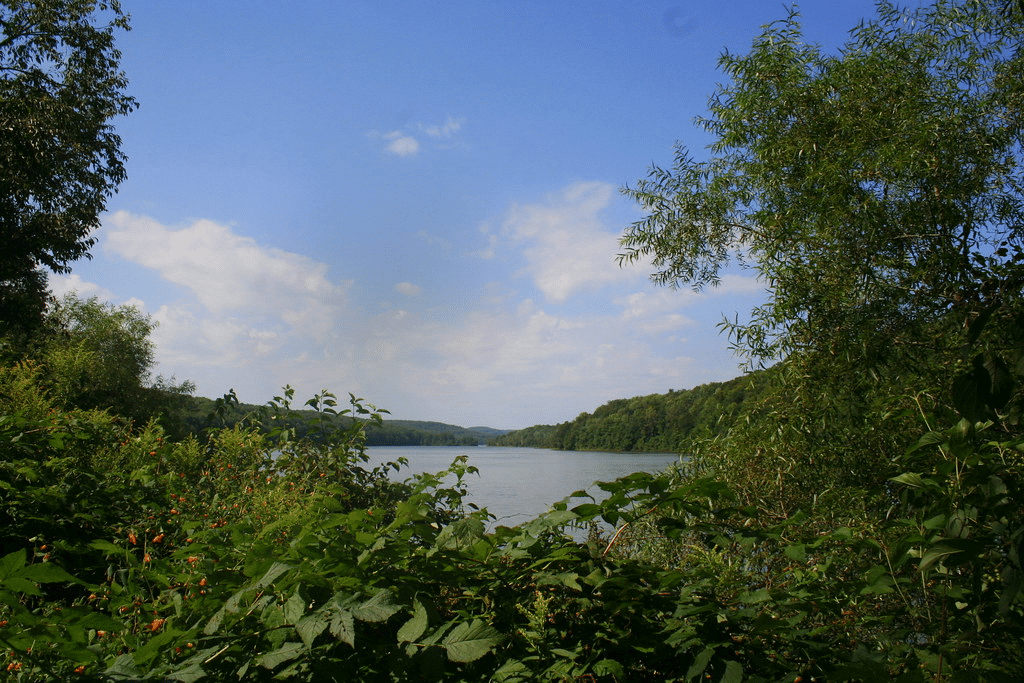 We're staying in Northeast PA for the second lake, and this one is Prompton. It's a 290-acre lake located in Wayne County outside of Honesdale. Prompton is a well known large and smallmouth bass lake with an abundance of walleye and yellow perch as well. I've fished this lake many times in the winter, and it's extremely popular here with local ice anglers.
I recommend Prompton for those with families because there's a lot that you can do here. The land is owned by the Pennsylvania Fish and Boat Commission, and there are recreational activities like camping, hiking, and picnicking here as well. Plus, the lake has an excessive bass population.
Don't expect to catch anything too big as I think the biggest bass I've ever pulled out of Prompton was maybe four pounds. It's great for beginner bass fishing though.
If you're traveling with kids and want to take them somewhere they'll catch a lot of fish and enjoy themselves, Prompton is a great spot.
When I was a kid, we used to come here, fish for a few hours, head over to the shore, eat and then take it back out onto the water for a few more hours. Great place for families!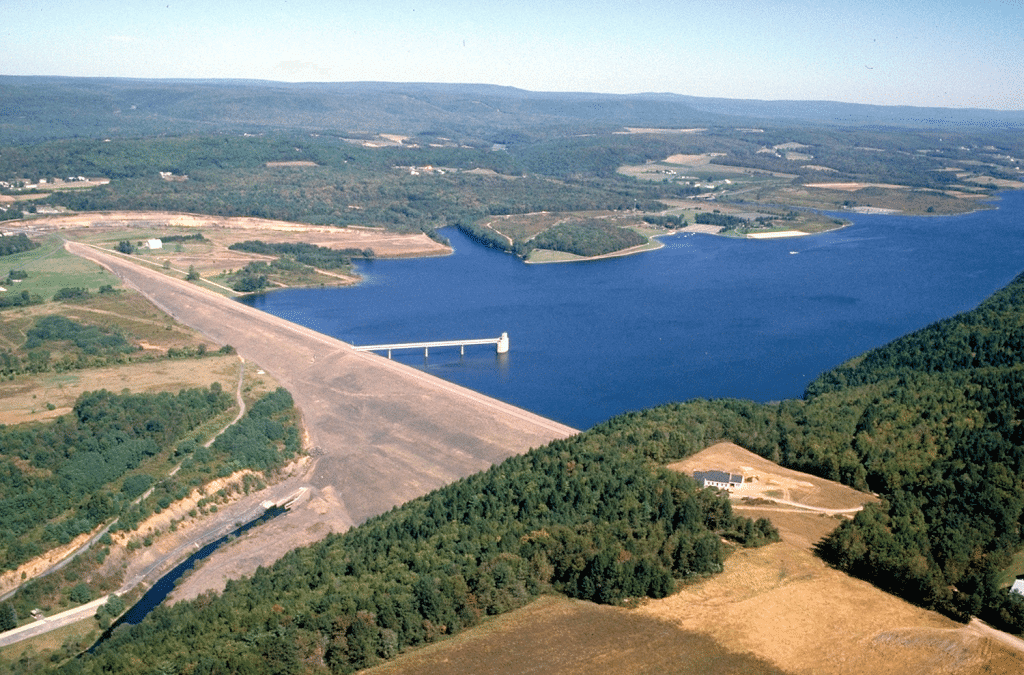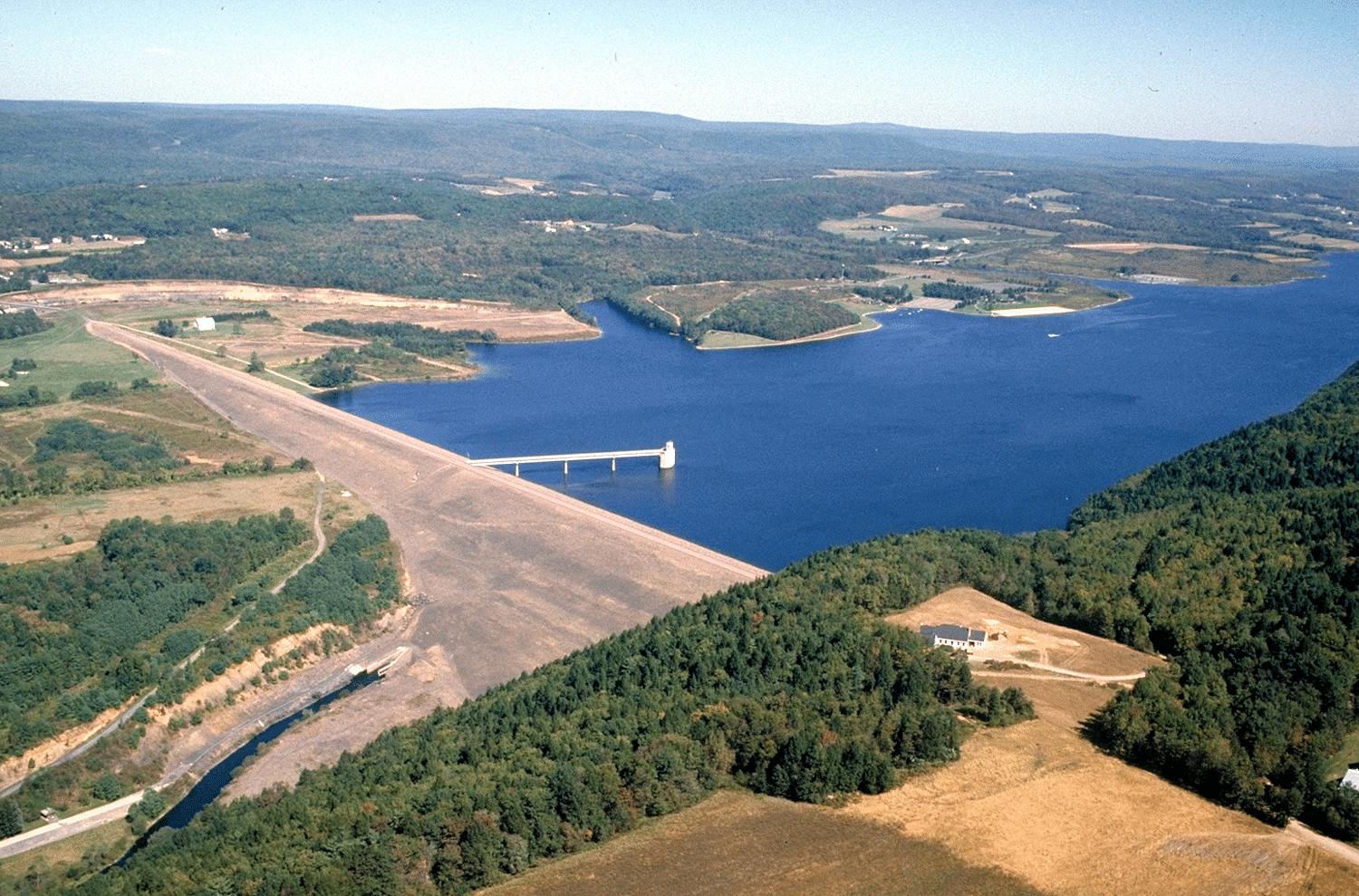 The last choice for big lakes is a 950-acre reservoir located a short drive from Jim Thorpe, PA. This lake offers a ton of different species of fish, and boats up to 45mph are allowed on this lake, so it's similar to Lake Wallenpaupack.
I recommend hitting Beltzville during the spring and fall when most of the bigger boats are gone. There's a lot of small channels for you to work, and I always suggest hitting up any tributaries you can find. There are nearly 15 rivers that flow into the lake, so that's where you want to fish from a boat.
Also, Beltzville offers plenty of space for you to fish from the shore. If you're passing through and looking for a quick place to get your line wet for a few hours, you'll have no problem casting from the shore here. The lake contains basically any fish you could want to catch with plenty of large and smallmouth bass here.
Best Bass Fishing Ponds in PA
If you're looking for the best place to catch bass in PA, I'll always give you the same answer. It's all in the small ponds you find through your friend of a friend. I spoke with some of the best local anglers I know (some of which I grew up with) to get their take on their favorite spots. Buckle up!
Upper Woods/Lower Woods Pond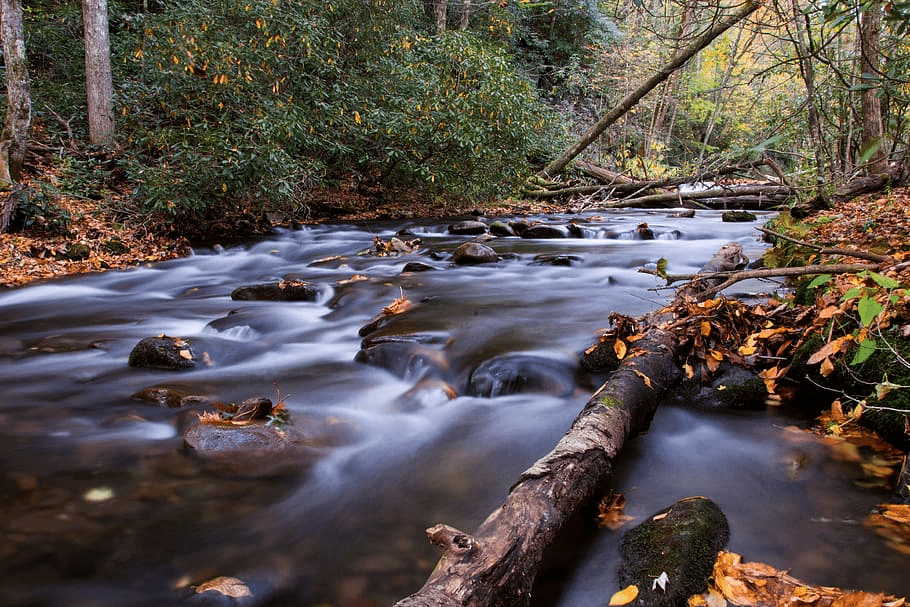 These two ponds are located in Lebanon Township, in Wayne County. They're both approximately 80 acres with a maximum depth of 60 feet.
I spoke with a bigtime bass angler in PA, Chuck Reynolds, and he told me:
"If you're looking to get away from the crowds during bass season and fish a place where the bass will bite all day, you need to check out Lower Woods. They stock it with bass, and you can also fish Upper Woods. Either way, you'll catch a lot of bass no matter what you're fishing with." – Chuck
When he said that to me, it was like a lightbulb went off in my head. I completely forgot about these two ponds I grew up fishing all the time with my dad. They're basically a few miles apart and are connected by a river.
Lower Woods has a bass program where they stock it, but a lot of them swim upstream to Upper Woods. If you decide to hit Upper Woods, I'd recommend finding the dam and fish along there. You can catch a wide assortment of fish, including rock bass, pumpkinseed, suckers, and of course, largemouth and smallmouth.
Here's a really interesting one for you. This was always my dad's favorite lake to fish, and we cleaned up here every time. There are a few caveats, though. Before I get into that, let me give you some preliminary information.
The lake is located in Lake Ariel, PA, in Wayne County, and it's only a few miles from Lake Wallenpaupack. It's a smaller pond, and you can only use small outboard motors.
The thing that makes this lake different is it's a private lake and an RV campground. So, unfortunately, you have to pay to launch your boat, but if you're looking for a place where you're the only one on the lake, you've found it.
Most people here are vacationing from New York City, and they casually fish from the shore. The bass that are hiding out on the other three corners of the lake are starving. In the back of the lake is a waterfall with a lot of rocks surrounding it, I can remember dropping anchor over there and pulling in one smallie after another.
If you're in Northeastern PA, this is the place you want to fish.
Best River Bass Fishing in PA
Finally, it's time to talk about the rivers. All the rivers in PA are loaded with smallmouth bass, and while I've never found anything too huge here, you'll have a lot of fun if you know the best bass locations.
Keep in mind that the rivers flow through most of the state, so I'll try to give you my perspective on where to fish the river rather than just telling you which river to fish.
Susquehanna River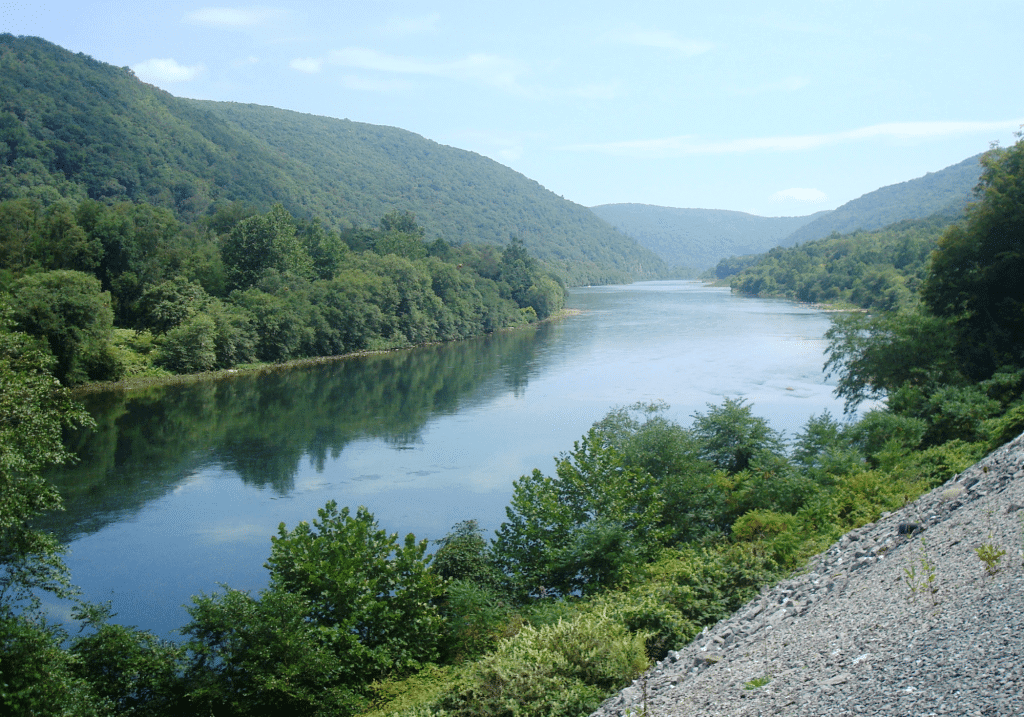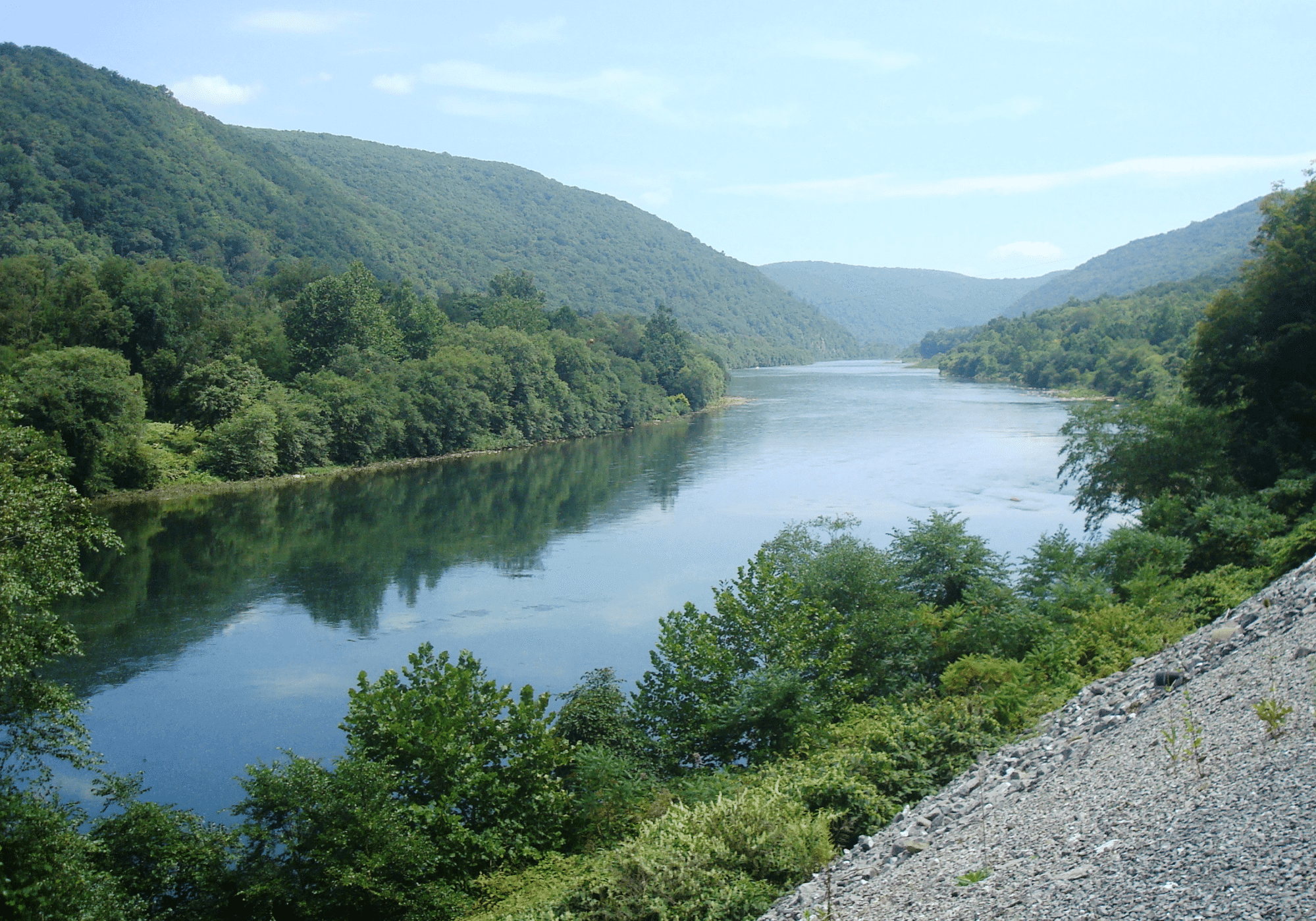 The Susquehanna flows through most of the state from the Northeast to Central PA, and you've got plenty of fishing opportunities the whole way down. Smallmouth are popular here, and you can expect to catch anything between 2-4lbs on average.
It's a wide, shallow river which makes it ideal for bass fishing, but it also means the current can build up pretty strong at times, so make sure you've got a solid charge on your motor or plenty of gas to power it.
I spoke with Pete from Pete's Bait in Clarks Summit, PA. I've been shopping locally from Pete for years, and I knew he was a big smallmouth guy on the river. I wanted to see if he had any reports on the river. Here's what he said:
"The big thing that we've had helping us is warmer temperatures throughout the year. For a long time, we weren't able to fish the Susquehanna because of the bacteria breakouts. After that, a lot of the population died off, and it took a while for them to mature. Because the year-round temperature has been really mild, it's helped the population grow back to legal size, so now many people are enjoying the river again." – Pete
Juniata River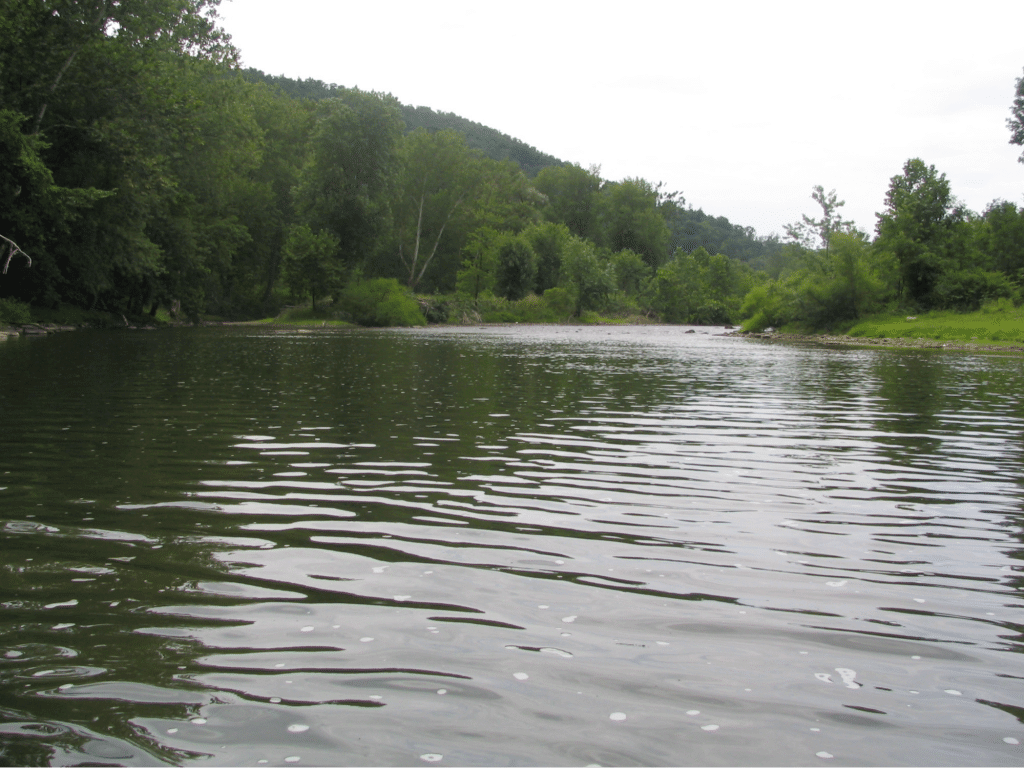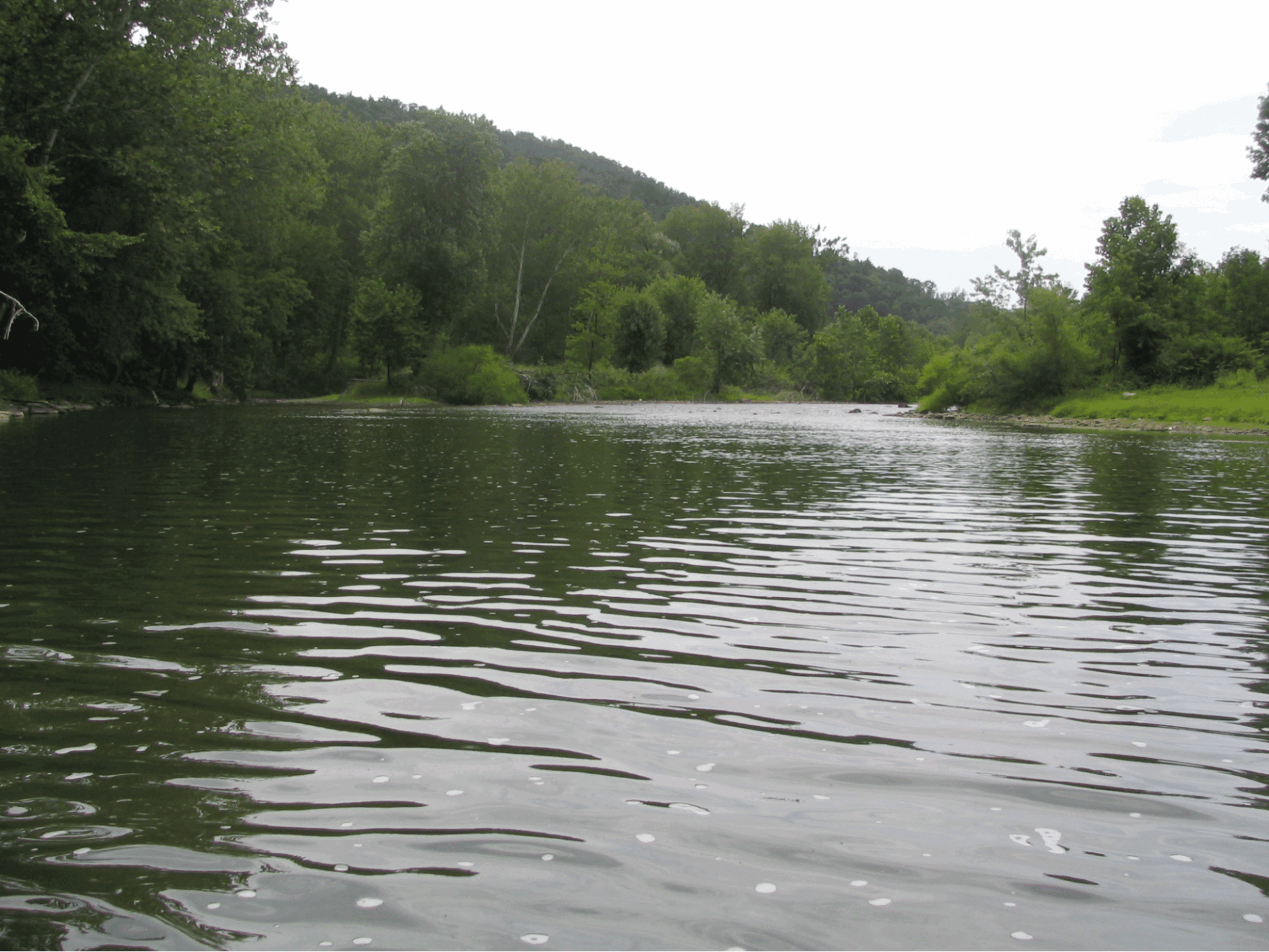 Moving down towards Central PA, you'll find the Juniata, which is another dynamite spot for the best smallmouth angling. It's the formation of two different rivers coming together, and the further south you go, the larger the bass get. If you stay towards the North around Raystown, you'll find what looks like a large stream.
This is great for fly fishing, but if you're trying to catch a bass you can keep, you'll want to head to the lower part of the river.
Spinnerbaits and other topwaters are successful here as well as naturally colored jig heads. Unfortunately, a lot of the bacteria issues have impacted the fishing of this river as well. I recommend angling North as much as possible around Lewistown.
Delaware River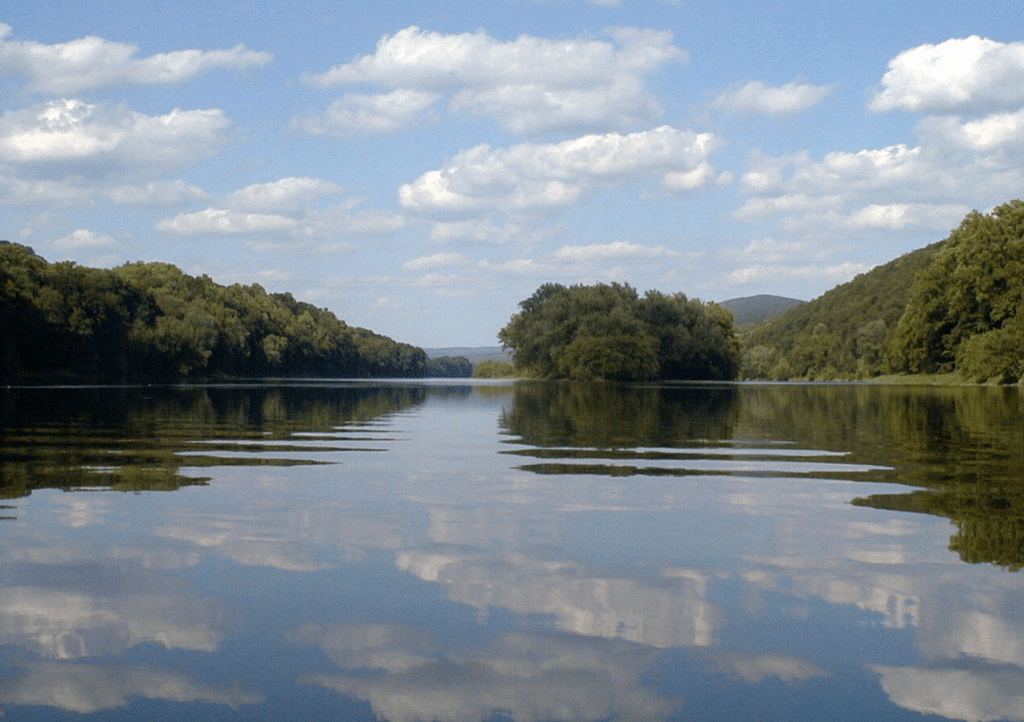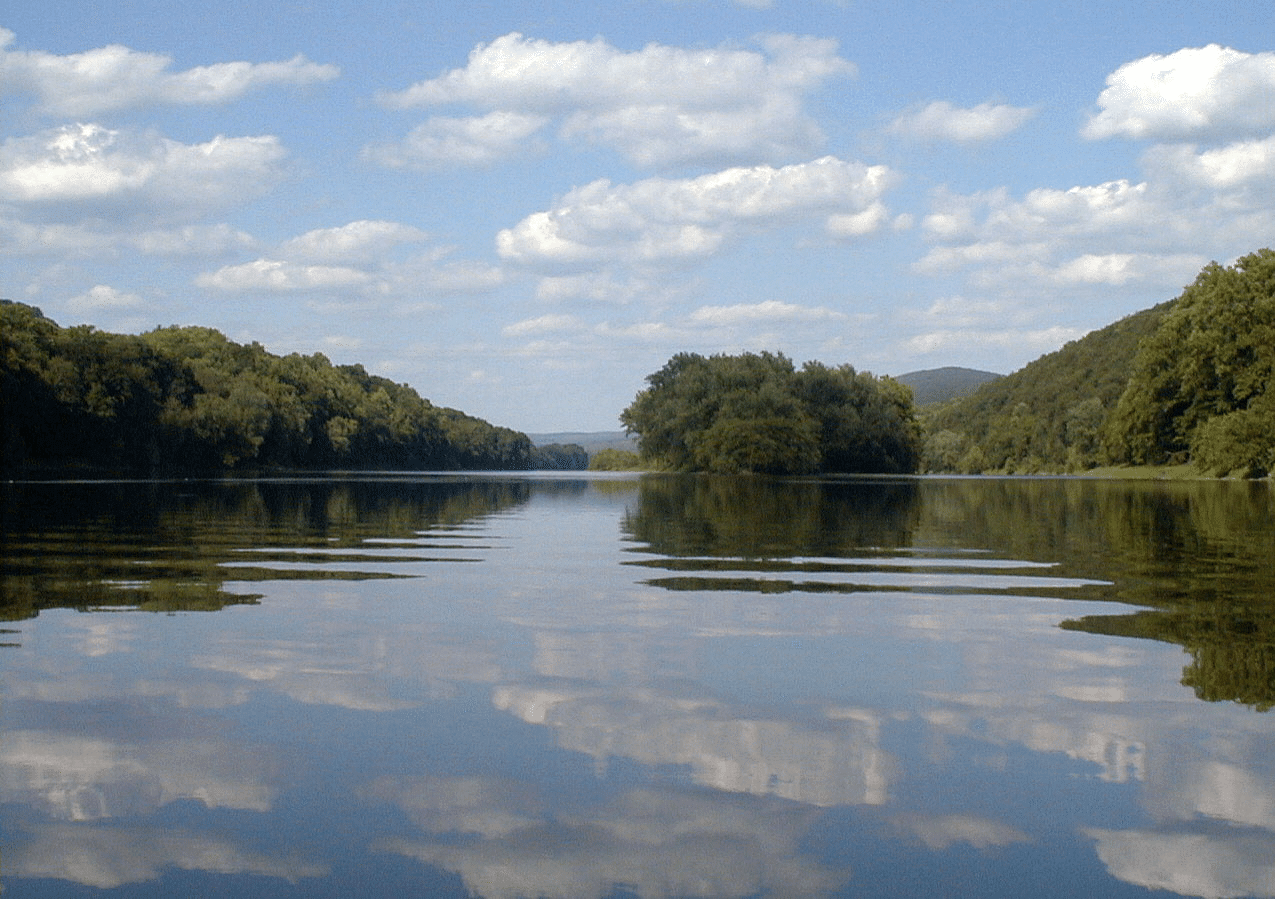 The Delaware separates PA and NJ on the east, and it's a huge river with plenty of opportunities. I suggest launching from the Monroe/Pike county area during the Spring and Fall. You'll want to access it through the Delaware Water Gap Recreation Area.
Here is where you'll find the most abundant smallmouth bass opportunities, plus bass fishing is allowed here all year long except from April 11th to June 11th. During this time, there is a catch-and-release law to allow for tournaments.
I've fished the Delaware plenty of times, and again, I just can't help but feel that the fishing is so abundant. I'd go with a spinning rig and spinnerbait setup and just cast towards the shoreline. The river is huge, and it doesn't narrow up too much, so be careful of currents and keep standard safety protocol in mind.
A Couple of Unknown Spots
I spoke with some friends and family members in the making of this article, and I wanted to let them sound off on some of their favorite spots that people might not know about. Being from Pennsylvania means there's a lot of the best fishing, and there are ponds everywhere. It's just all about knowing how to find them. Here are a few "secret" spots.
Bronson Pond – Submitted by Pete Perry (my dad)
"It's in Waymart in Wayne County. There's an old farmhouse outside where you pull up, toot the horn a few times, and an old man comes out. You pay him a few bucks, and he opens the gate. Make sure you've got four-wheel drive because it's a bumpy road and not a great launch either."
I fished here all the time as a kid, and while the bass fishing wasn't "extraordinary," there's something to be said about fishing a place that no one else knows about. Perch and most panfish were in high abundance here.
Hortons Dam/Beaver Lake – Submitted by Adam Misiura
"It's a pay-to-play private lake, so you have to pay a few bucks. Another annoying thing is that they won't let you launch your own boat – you have to use theirs. The boats are all patched up and slightly taking on water, but hey, the bass are crazy. A lot of stumps so fish around those towards the back of the pond."
I've also fished Hortons a handful of times, and I remember precisely what Adam said. It's a private pond, and their boats are rough (and that's being kind).
But like I said, there's just something about these backwater ponds that puts butterflies in my stomach when I think about it. These are the places where you find the best bass fishing in PA and the country for that matter.
Honorable Mentions
Keep in mind that this list isn't the "end all be all." Everyone has their style of bass fishing and some people may stray towards other lakes and ponds that I wouldn't. Here's a few others to look into:
Allegheny River
Presque Isle Bay (Lake Erie)
Youghiogheny River
Schuylkill River
Lake Arthur
Raystown Lake
Lake Henry
Miller Pond
Final Thoughts
I hope you got a lot out of this fishing guide. If you're planning a fishing trip to PA, I highly recommend taking a walk off the beaten path to try and find some of those lesser-known fishing locations. Upper Woods, Lower Woods, Bronsons, and Hortons, these are the places where you'll have a heck of a good time with various bass fishing techniques.
If you're from PA and you fish here, please drop a comment or two below and let us know what your favorite bass fishing spot is!