Looking for the best places for bass fishing in Massachusetts is difficult when there are so many to choose from.
Enormous bodies of water like Long Pond and the Quabbin Reservoir are home to multitudes of bass, making them no-brainers for our list.
But, some fishermen might prefer the exceptional fishing on the Boston Harbor.
Having done some fishing in New England myself, as well as pulling together plenty of research, fish records, and other stories.
I've put together some of the best spots to fish in the Old Colony State.
Going fishing in Massachusetts? Then give a read to our Massachusetts Fishing License guide.
---
Why Choose Massachusetts for Bass Fishing
Anglers all across the U.S. are often in search of the next best place to fish. Perhaps you don't want to deal with Texas heat or want to try your hand at ice fishing.
Either way, Massachusetts is a unique and perfect spot for your next fishing trip.
Ice fishing in western Mass gets rolling in early December.
The Central part of the state is usually two weeks behind until it has ice safe enough to get out on.
Obviously, dress warm and be prepared for some spectacular days on the ice. But, the spectacular ice fishing here makes it a year-round fishing destination.
Massachusetts lakes and ponds hold a variety of fish, with an extra portion of smallmouth, largemouth, and striped bass.
The largemouth bass freshwater record was set in 1975 with a 15 pound, 8-ounce fish; try and beat that!
I should note that it was quite the elderly fish that was caught under the ice.
But, the smallmouth record is a more reasonable 8 pound, 2-ounce fish. But, both of these can attest to the stellar bass fishing that awaits in this state.
Of course, looking out across the stunning New England landscape as you fish is another huge draw to this state.
Most ponds and lakes are spotted with pines, cedar, ash, maple, and even black cherry trees, all creating an unbeatable vista as you sit along any of the best lakes in Massachusetts.
12 Best Places for Bass Fishing Massachusetts
The top spots for bass fishing will combine world-class bass, stunning scenery, and easy access, hopefully while not being too overcrowded. The following lakes, ponds, reservoirs, and bays have been selected for meeting each of these criteria.
Many lakes do not allow power boats, while others are not good to bring your furry friend along. So, take notes as to which ones will work for you and your crew. With that in mind, here are the top 12 spots to catch bass in Mass and some bass fishing tips to help.
Upper Mystic Lake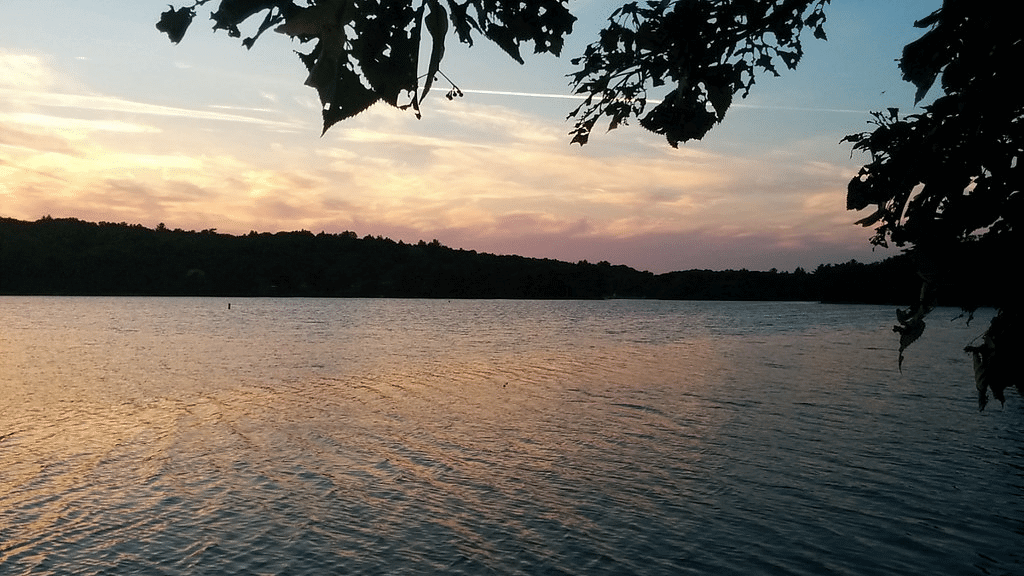 Tucked just west of Medford in the Boston suburbs, Upper Mystic Lake has predominantly largemouth bass. It encompasses 200 acres and averages 40 feet in depth, although portions reach 80 feet in depth. Boats can enter at the southernmost portion of the lake, although this is quite uncommon. Perhaps that much more incentive for you to take your non-motorized boat out!
There is a decent amount of shoreline for fishing even with the development encroaching nearby. The water's visibility range averages around three feet, so opt for that dark, solid-colored lure or a shiny, bright one.
Fed by the Aberjona river, Upper Mystic Lake has a distinct high fertility. This causes many species to grow extra large, including the bass. If you're hoping for a bit more space as well, you can take a boat down the Mystic River to Lower Mystic Lake. As long as you don't have a wake, a powerboat is allowed.
Pontoosuc Lake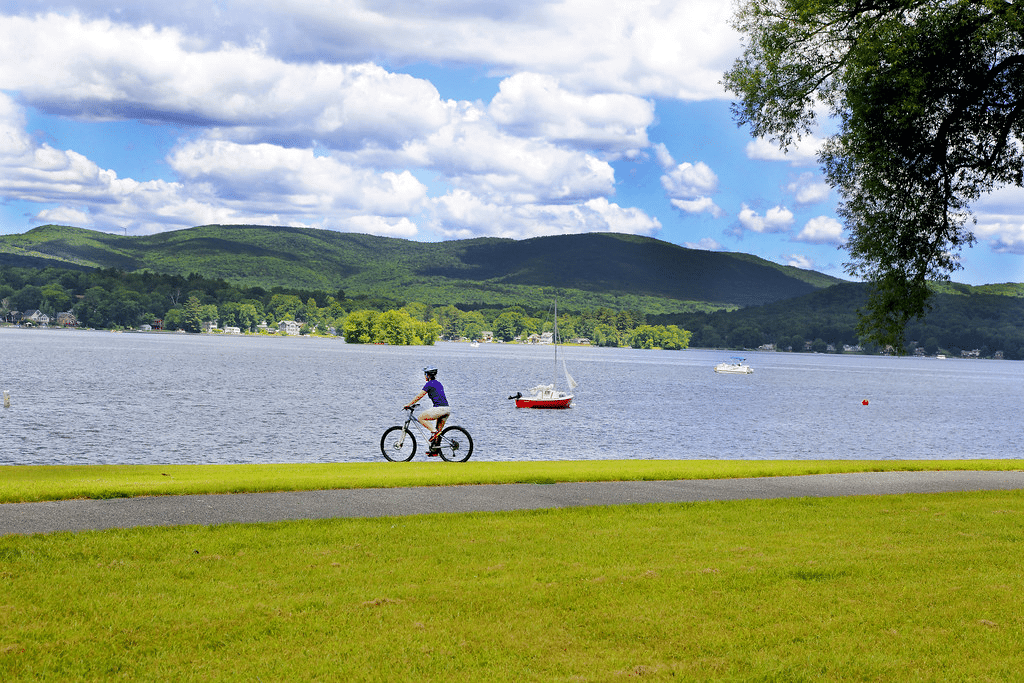 Out in Berkshire county, just north of Pittsfield, you'll find Pontoosuc Lake. Under an hour from Albany, New York, many people – anglers and vacationers alike – flock to the lake for recreation. Fishers will find both smallmouth and largemouth bass among other fish. The lake itself takes up over 500 acres with an average depth of only 15 feet. Much of the shoreline has dense vegetation reaching all the way down to the mucky, rocky bottom.
If you go fishing here, we recommend spring or fall for taking your boat out, as recreational boaters will be flying by at high speeds nearly everywhere.
You can also opt for ice fishing on the lake. But, the ice does get a bit crowded on weekends as people try and search for another state record.
Wachusett Reservoir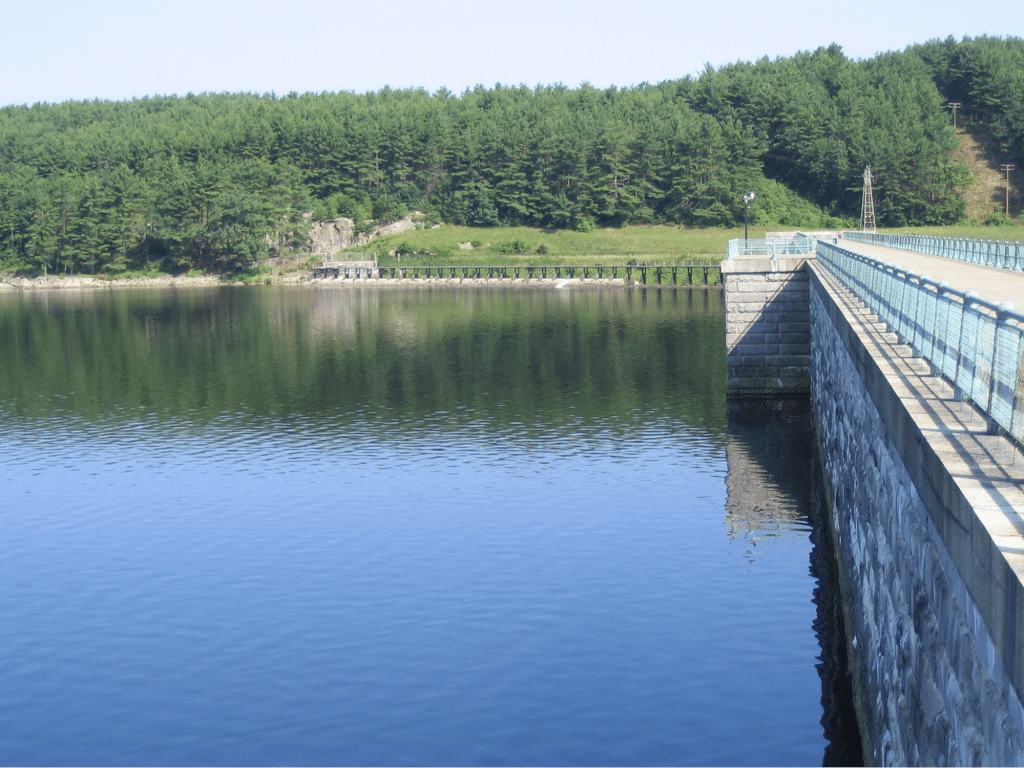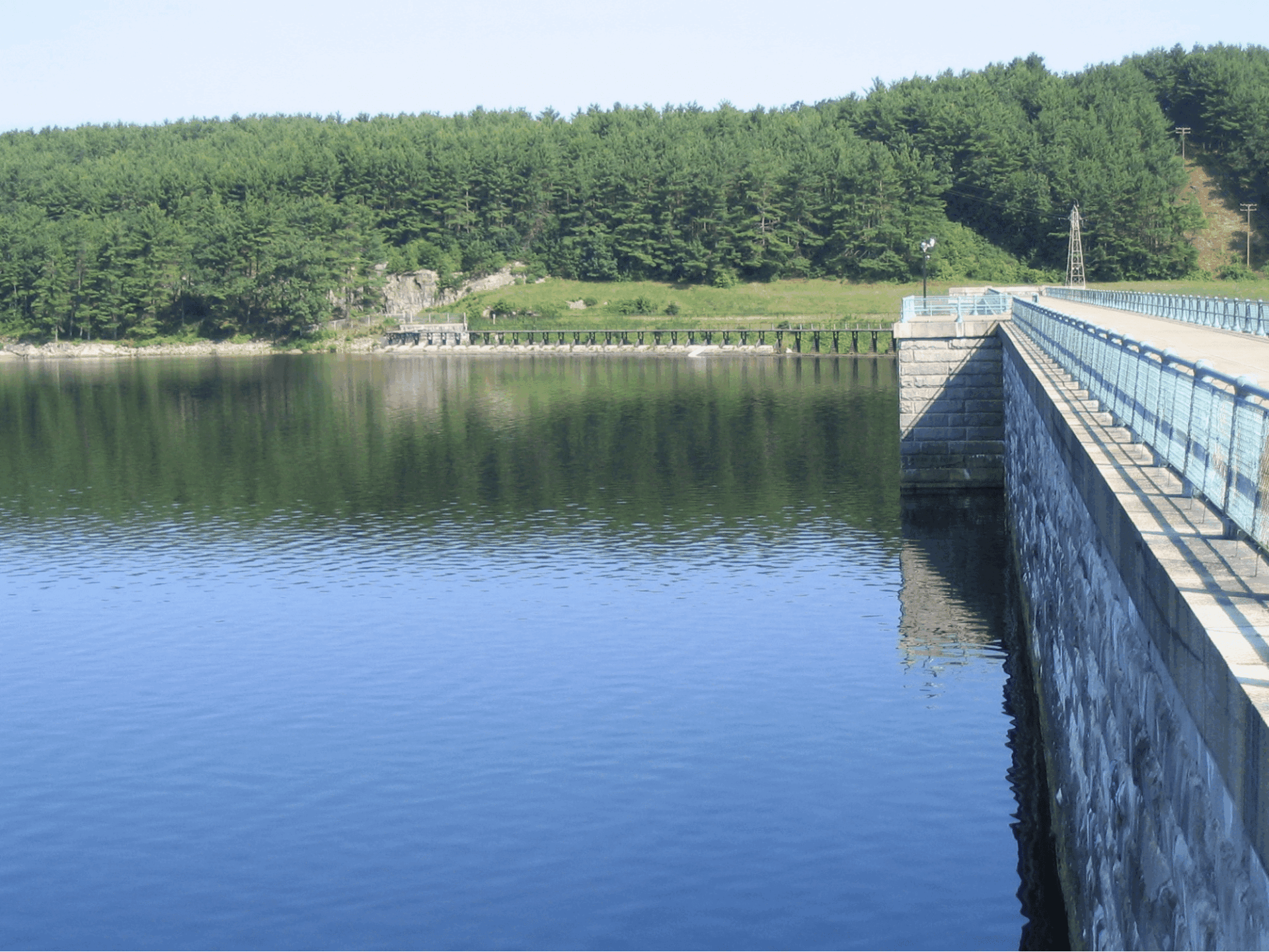 Some of the best smallmouth bass fishing in Massachusetts is found at the Wachusett Reservoir. Due west of Boston and just north of Worcester, the Wachusett Reservoir provides over 65 billion gallons of drinking water to nearly 3 million people.
Because of this, no boats or dogs are allowed on or in the lake, making for a very relaxing day near the water catching smallmouth bass. Just make sure to check out the state's fishing guide before heading out.
The reservoir also has plenty of educational programs offered at Stillwater Farm, making it a great family trip if you've brought your kids along to teach them how to fish as well. They can also stay entertained with the biking, running, and hunting along the reservoir.
Long Pond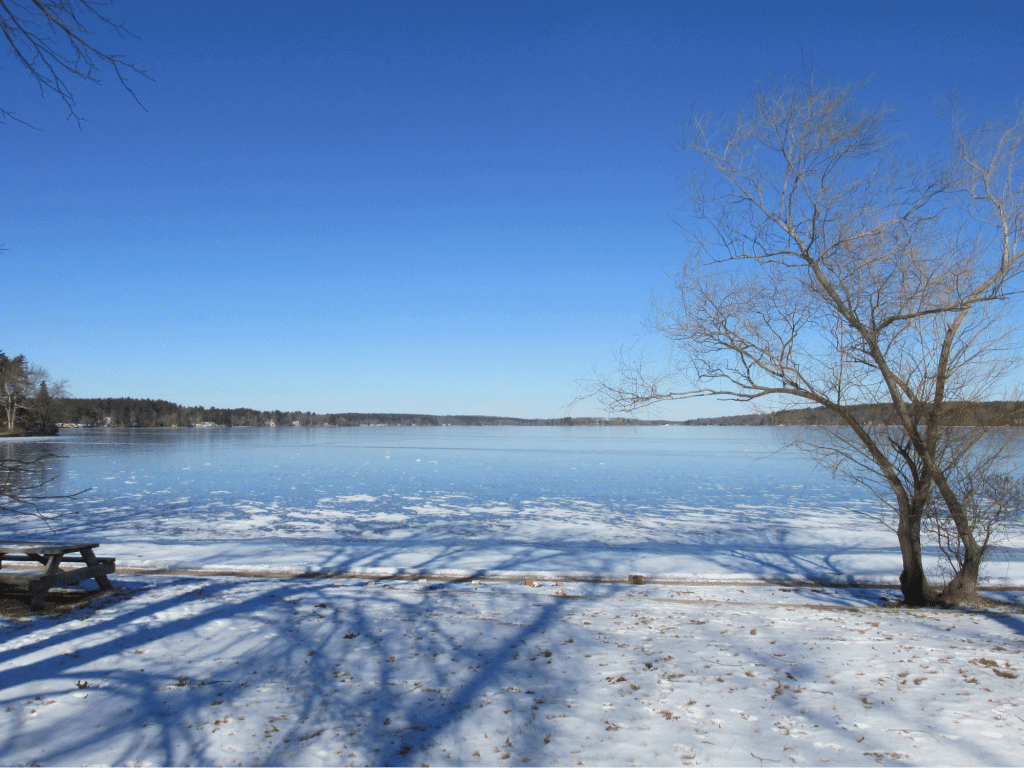 Long Pond is centrally located on the Cape Cod. Forty five miles from downtown Boston and a half-hour from Plymouth, it is a popular destination for locals and visitors. Over 1700 acres, Long Pond is enormous and is fed by the Snake River.
Long pond is an excellent big largemouth bass spot and known for hosting many of Massachusetts bass fishing tournaments.
It is critical to note that while there are no boating restrictions here, there are many warnings of hidden, submerged rocks that have been known to damage boats and motors. So, if you do take a boat, stay at lower speeds, and use your best bass bait for ponds to catch some big ones.
Quabbin Reservoir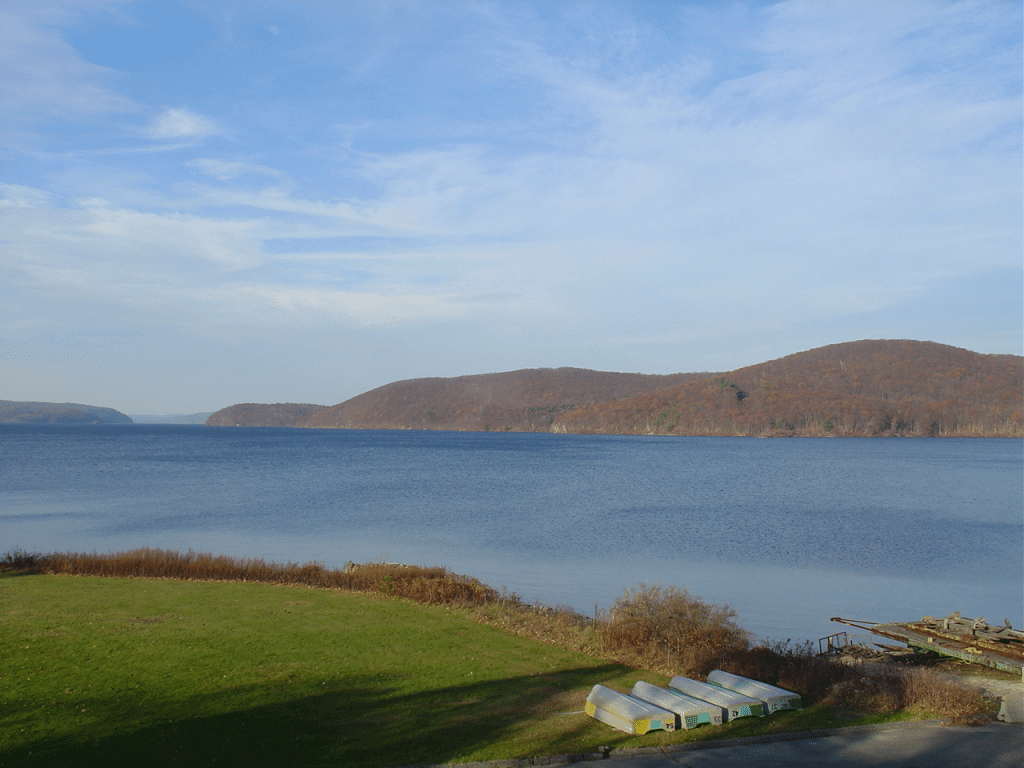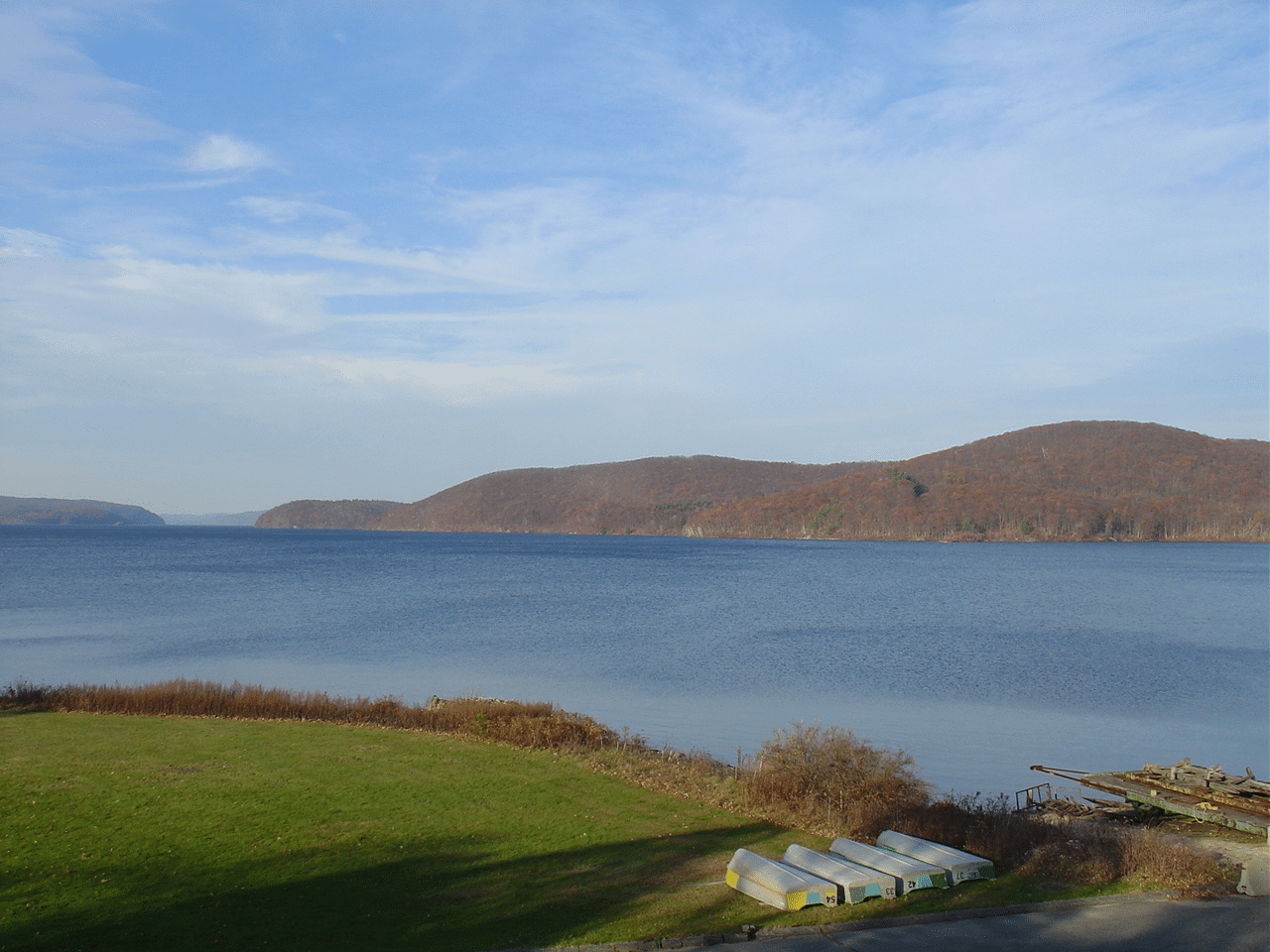 Are you looking for a variety of bass in west-central Mass? Well, the Quabbin Reservoir may be your best bet. The 412 billion gallon reservoir has 181 miles of shoreline for fishing, as well as ample space for boaters. Within the lake, you will find both largemouth and smallmouth bass.
As it is a drinking reservoir, it is quite protected, but unlike Long Pond, you can bring a boat. But, you will need an annual Quabbin Fishing Season Parking Pass and a boat seal to comply with the published fishing guide.
Norton Reservoir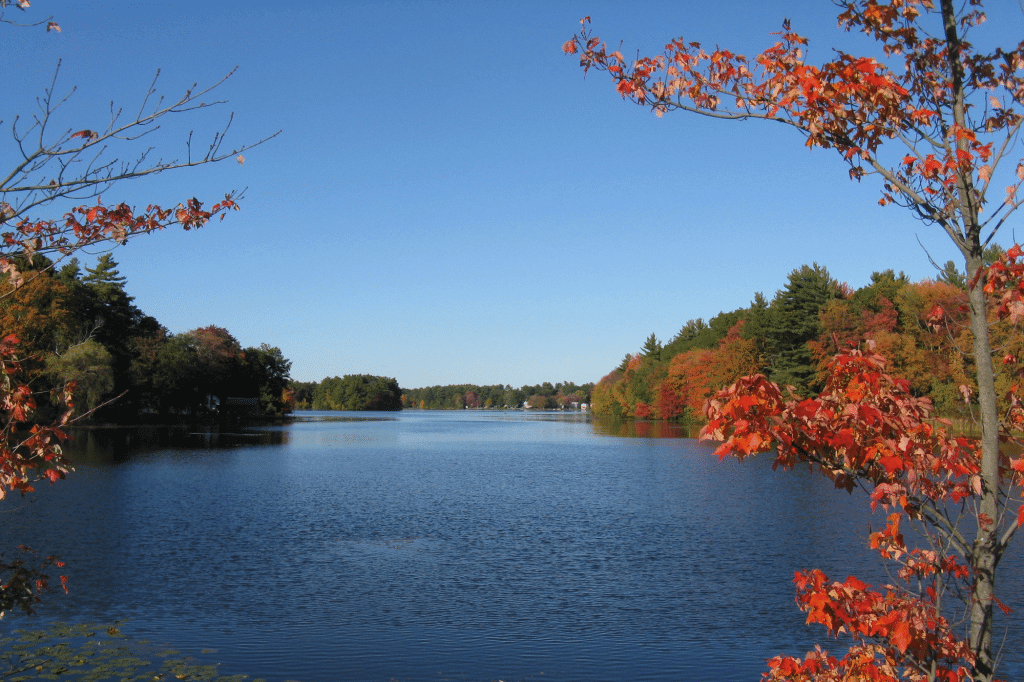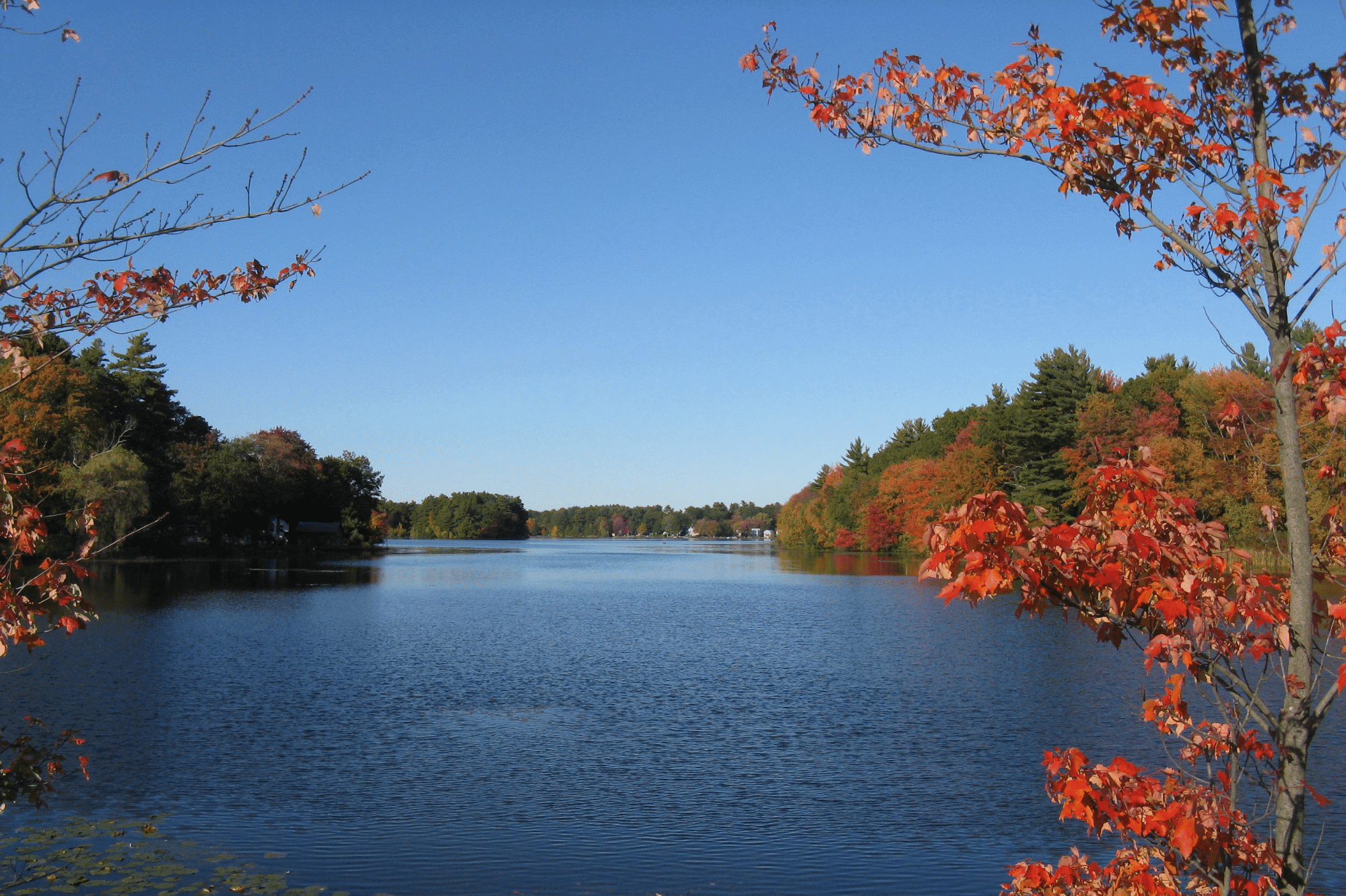 The Norton Reservoir is, unsurprisingly, in the town of Norton, about 40 minutes south of Boston. Most of the reservoir is great if you like shore fishing for bass. Mainly largemouth bass, the 580-acre reservoir is great for figuring out how to find bass.
That is partially due to the recent weed removal, done by the town of Norton, in the lake. This has increased visibility and made casting simpler, although some say the bass population is shrinking because of it.
Big Sandy Pond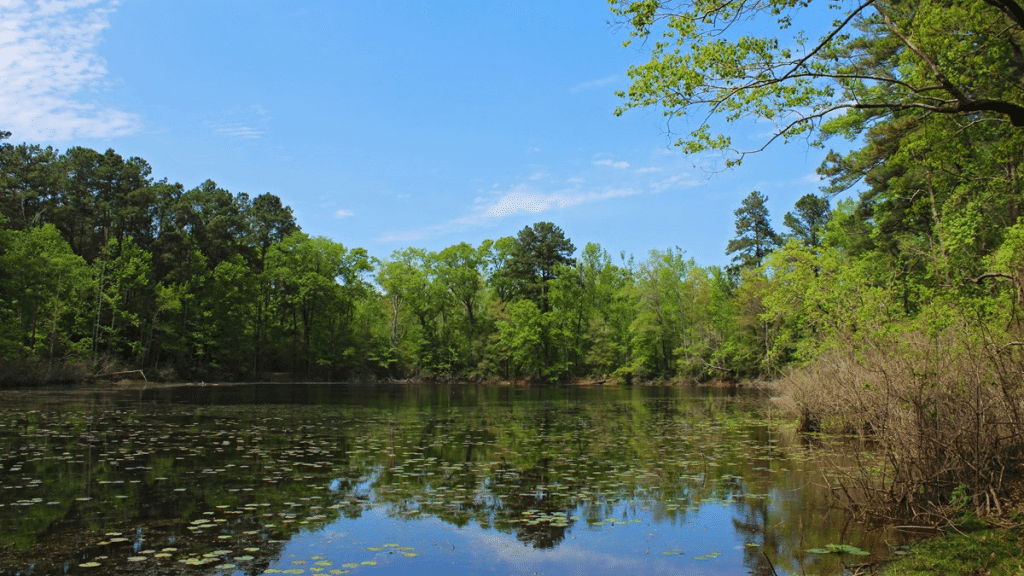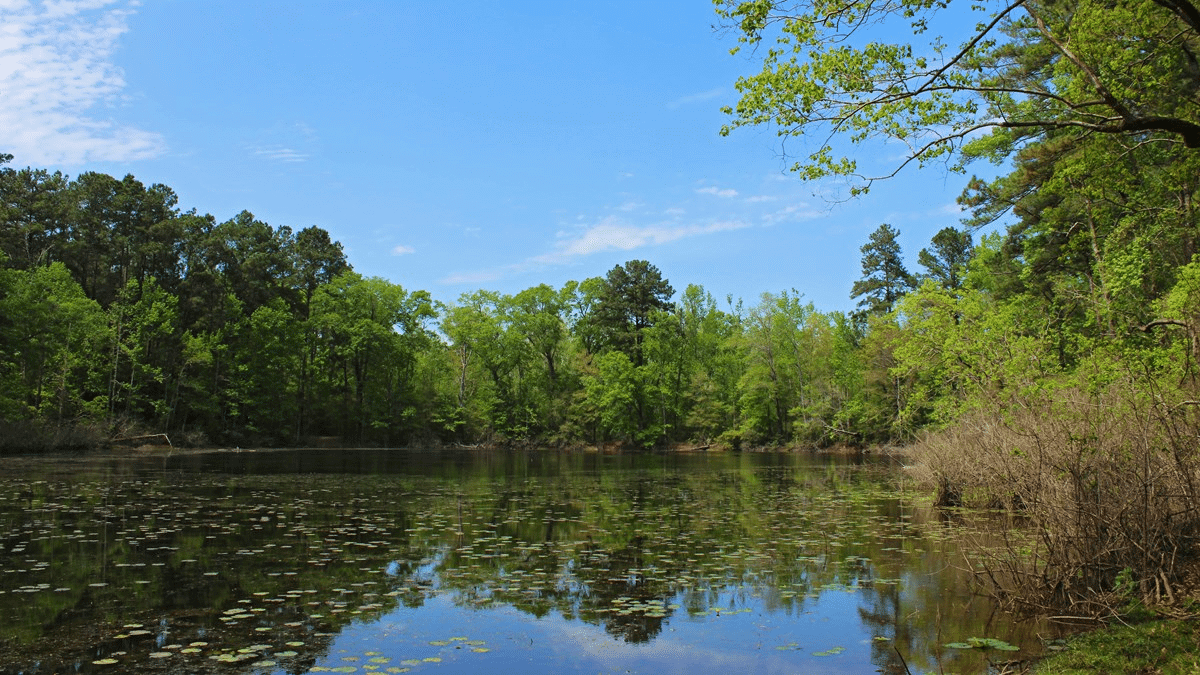 Big Sandy – or just Sandy as the locals say – Pond sits tucked in the middle of Cape Cod. It is a haven for both large and smallmouth bass. Twenty minutes south of Plymouth, it is a short drive from quite a few towns, giving it an appealing demeanor and a bit further distance from the big city.
Big Sandy Pond has incredibly clear water with an average depth of 19 feet, although it maxes out at 39 feet in the middle. This pond was formed by retreating glaciers, creating what is now called a 'kettle hole'. Big Sandy is easily one of the best fishing ponds in the state when you pair the calm atmosphere with large and abundant game fish.
Connecticut River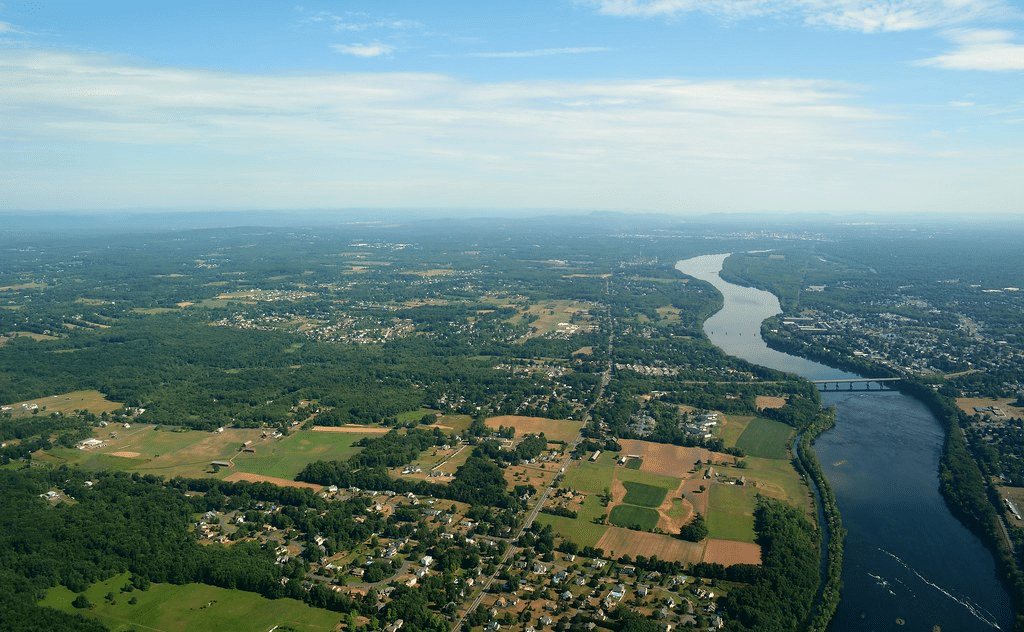 The Connecticut River is the longest river in New England. It runs through the center of the state, cutting through Sunderland and Springfield. The Connecticut River Greenway State Park connects many different fishing spots along the river.
Fishing boats can be put in at Pachaug in Northfield, Barton Cove in Gill, Hatfield, the Oxbow Ramp in Easthampton, South Hadley, and Chicopee. Some of these spots only take shallow boats but still allow fishing. In Sunderland and the Elwell Recreation Area, you can fish from the shore.
This beautiful river has both largemouth and smallmouth bass and hosts many of the best fishing spots in Massachusetts.
Lake Singletary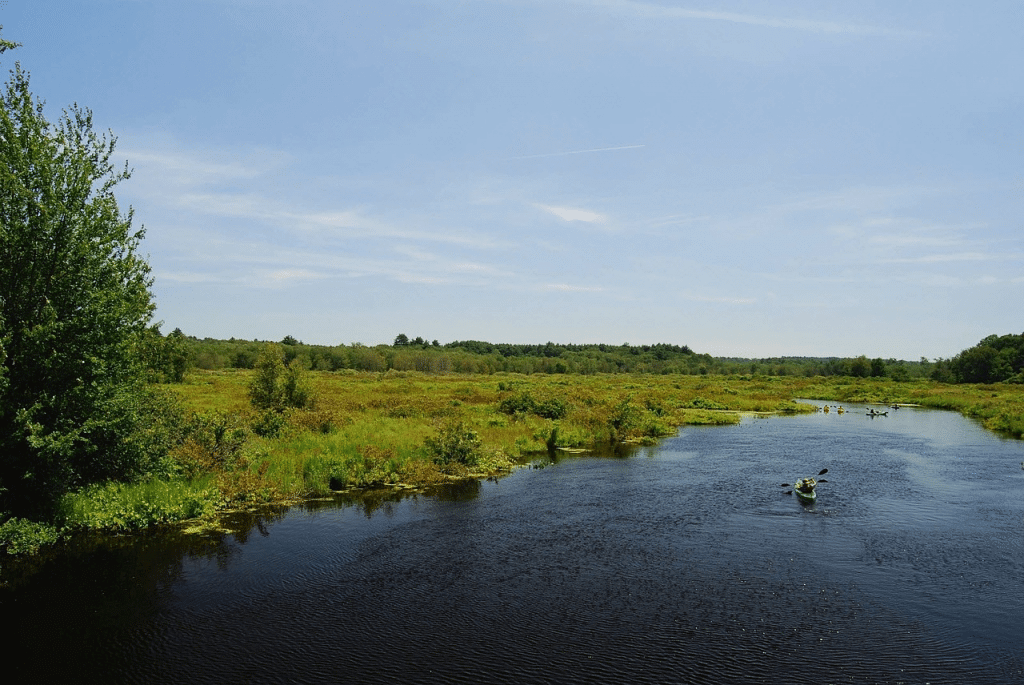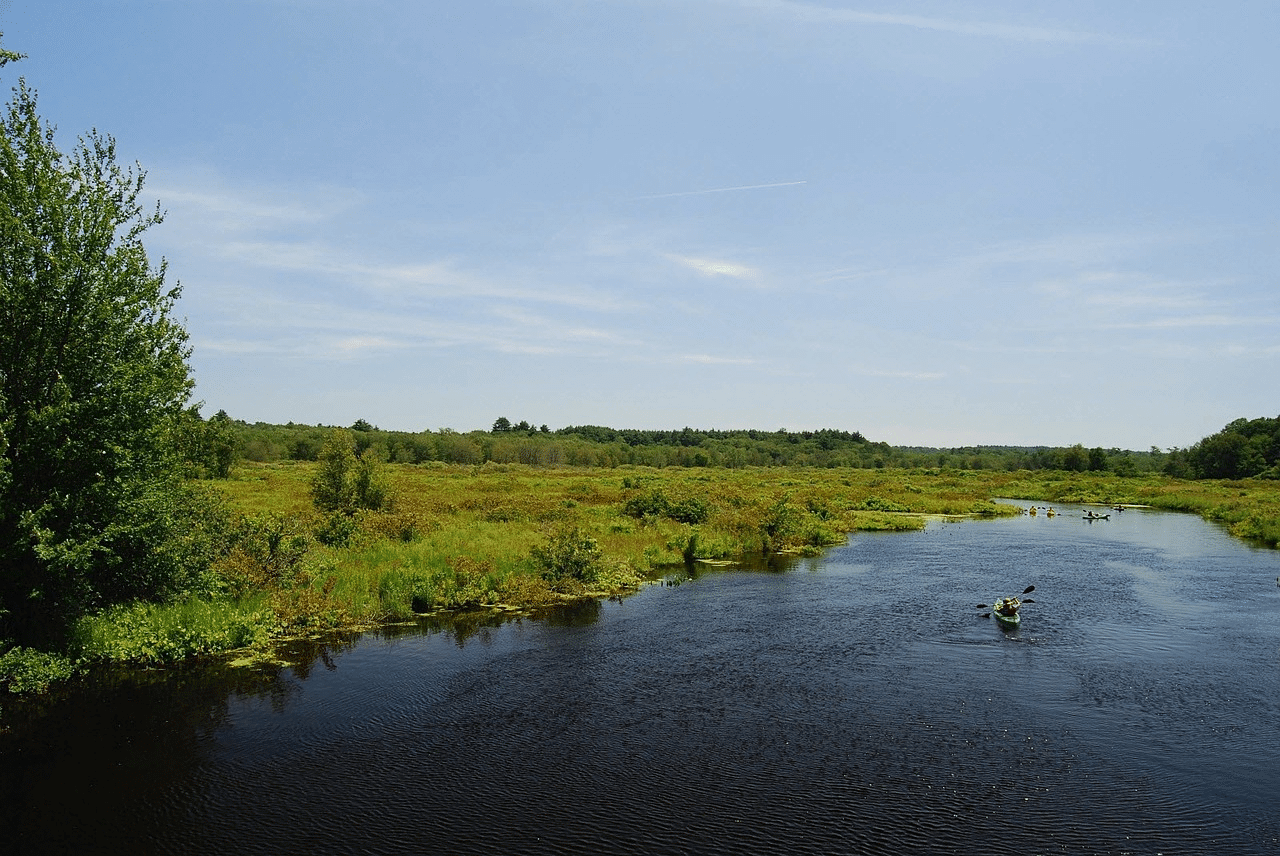 Just south of Worcester in central Massachusetts, Lake Singletary awaits. It has a solid amount of smallmouth bass in its 346 acres and a smattering of largemouth as well. The lake tends to be quite clear and free of vegetation, making it one of the top bass lakes in the region.
Fishermen suggest looking for the smallmouth bass along the rocky shores. But, take care if fishing in the fall and winter as the lake's average depth decreases quite a bit, bringing up potential rocks to scrape your boat on.
There is not much room for shore fishing here, but a well-maintained concrete boat ramp allows for plenty of boats to head out on the water at a time. Even though it is a popular spot to fish, the privately developed shore line keeps the ambiance pleasant and inviting for all.
Boston Harbor Islands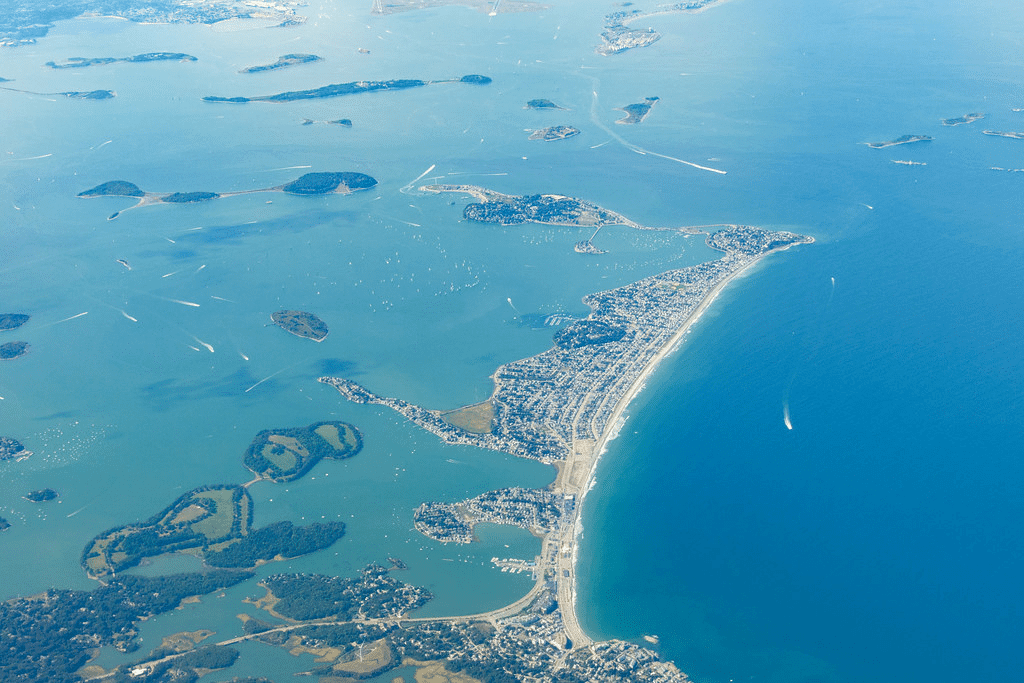 Just off the coast of Boston are 34 islands, lovingly referred to as the Boston Harbor Islands. Eight of the islands are accessible by ferry, and these all have spots for fishing dotted along them.
The Boston Harbor Islands are where you will find the best striped bass fishing in Massachusetts. They'll be tucked right into the harbor starting in May. There are some largemouth bass as well.
The two most popular spots for shoreline fishing here are actually on the mainland: Nut Island and Deer Island. Each of these has spaces near the parking lots to get some fish if you don't have time for a ferry.
If you're up for an adventure, almost anyone should be able to paddle out a fishing kayak with gear to the camping islands of Bumpkin, Peddocks, and Grape. This will allow you to catch fish before sunrise and after sunset while enjoying some peace and quiet away from the city.
Of course, you can also bring out the big boats for fishing between the islands. For an even more exhilarating time, head out to the furthest islands, like Lovells and Graves for some rugged adventures.
Lake Cochituate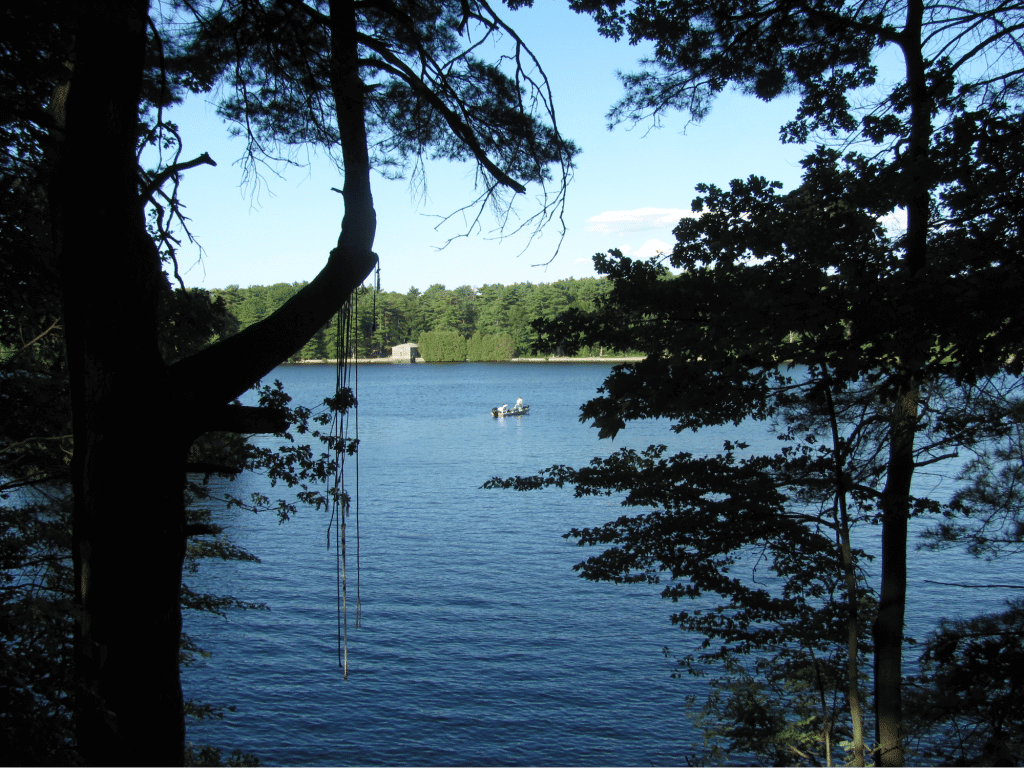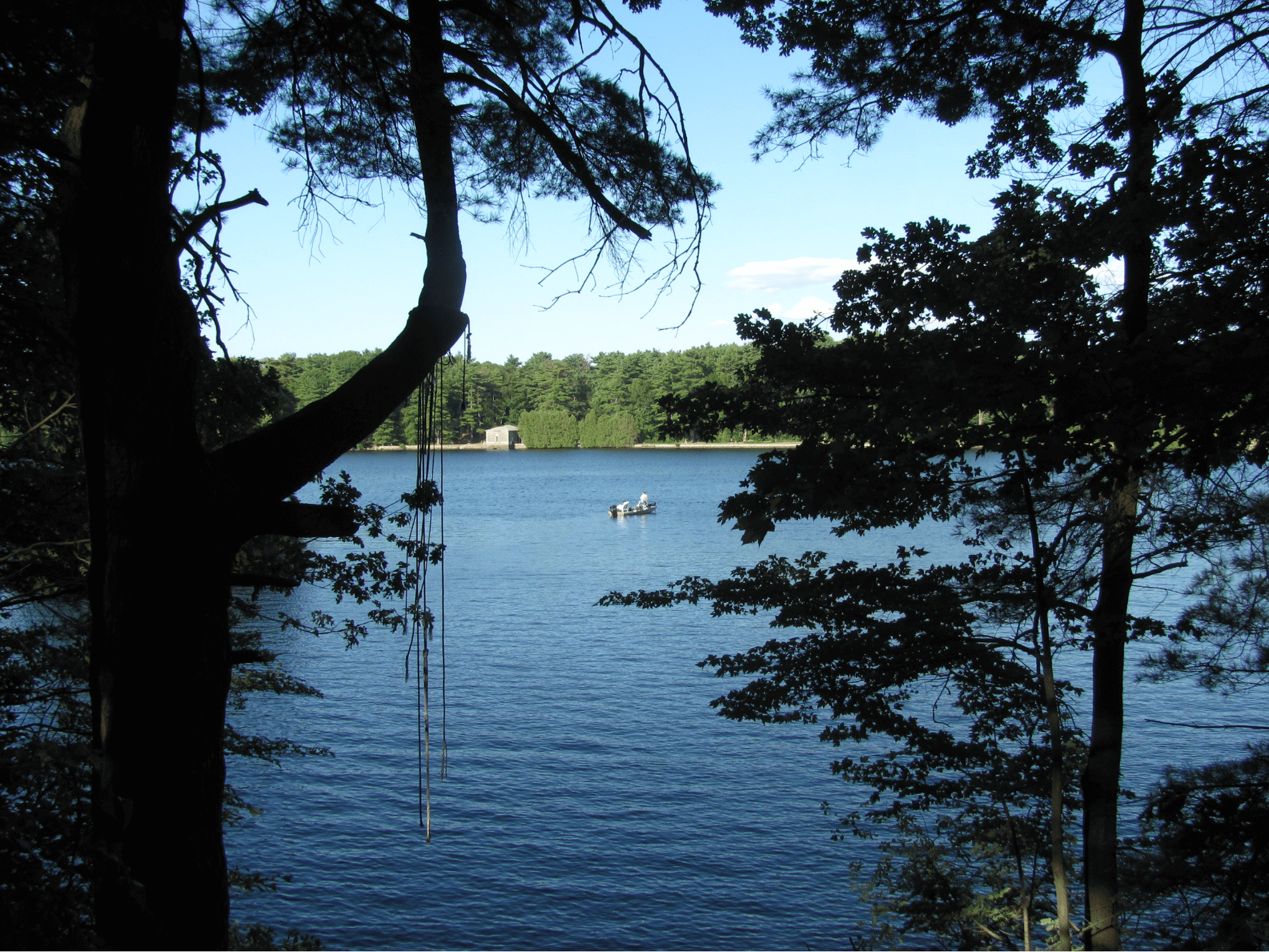 Lake Cochituate is just outside the Boston suburbs on the border of Framingham. The lake is actually made up of three basins totalling 653 acres.
Most anglers will find plenty of largemouth bass here, although fishers are often looking for other species, like trout and yellow perch.
This lake is known for being a great recreational lake, so anglers usually stay off to the side when the warm weather rolls in. If you have others joining your trip, Lake Cochituate could be a great destination. It has hiking, picnic areas, and a beach all nearby multiple towns.
Webster Lake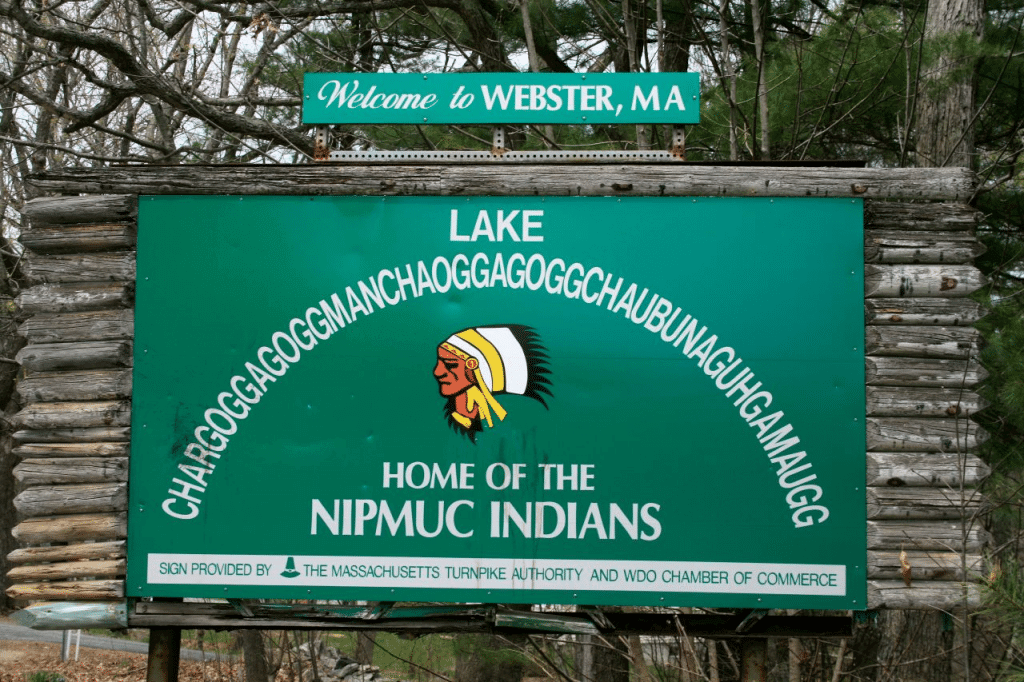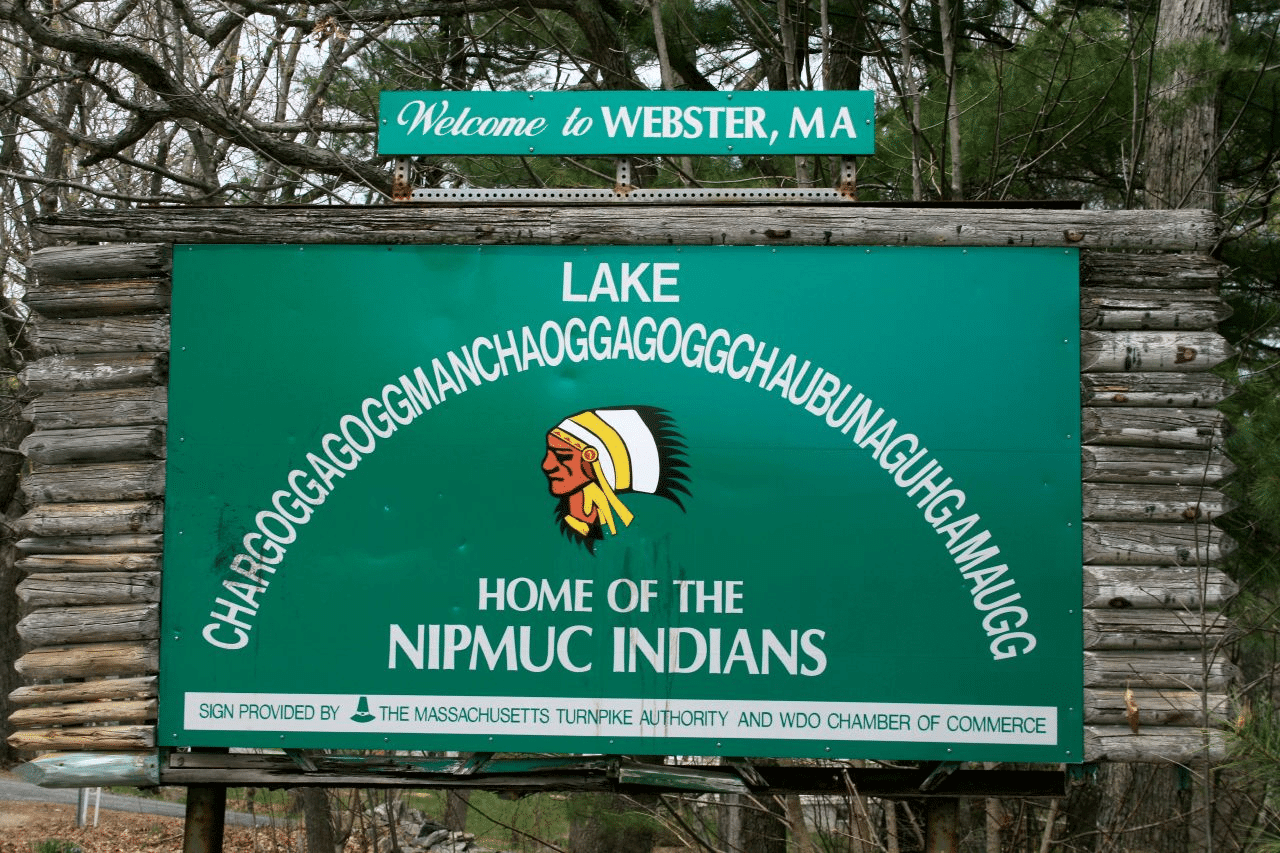 Ever heard of Lake Chaubunagungamaug? Probably not, as most people refer to it as Webster Lake. Webster Lake is right by the Connecticut border in the town of Webster. This 1297 acre lake is huge and the state's largest natural lake.
Named for being the "fishing place at the boundary," it is quite the destination. Both largemouth bass and smallmouth bass are found here, although chain pickerel, pan fish, and trout are also common to find.
Webster Lake averages a depth of around 15 feet but does reach a maximum depth of 49 feet. You can usually see 10 feet in the water, especially once you drift from the heavy vegetation along the shore.
Final Thoughts
If you've been reading up your best bass lures for ponds and looking for the best one to try it in, Massachusetts has plenty to offer. The draw of New England is not only the fishing, but the stunning countryside, multitude of small ponds to choose from, and closeness to the ocean. So, go ahead and apply for your fishing license and get your next trip on the books.
Do you have a favorite spot in the Bay State? If so, share it with us below.