One of the best things about bass fishing is the fact that you can never fish everywhere.
There's always someone who will tell you about their spot and say it's one of the best lakes for bass fishing, and you have to try it.
You might even have the best bass fishing lakes right in your backyard and not even know it!
I love learning about new lakes to travel to and new places to fish. One lofty goal of mine is to catch at least one fish in every state.
I don't really care what fish it is, I just want to fish in every state and catch something.
Anyway, this article covers the gamut of lakes from coast to coast, so give it a read and see if your favorite spot is on here!
Going fishing in US? Then give a read to our Fishing License guides.
---
Top Bass Fishing Lakes
Let's take an in-depth look at the best bass fishing lakes in the USA. These are in no particular order, and I've compiled the list using research, discussion, and personal experience!
Lake Guntersville – Alabama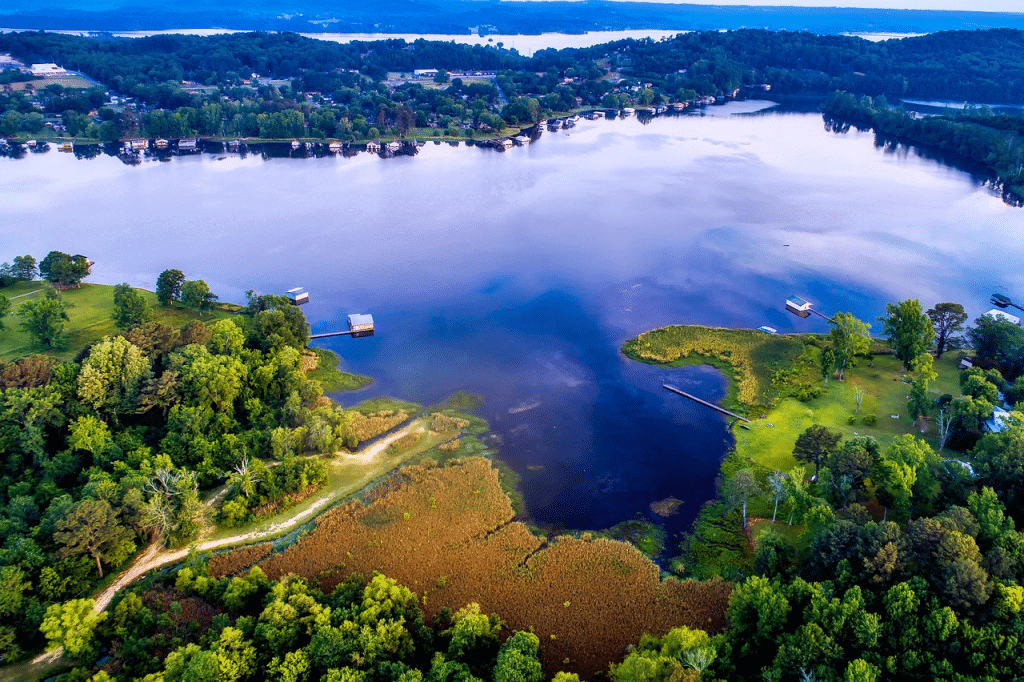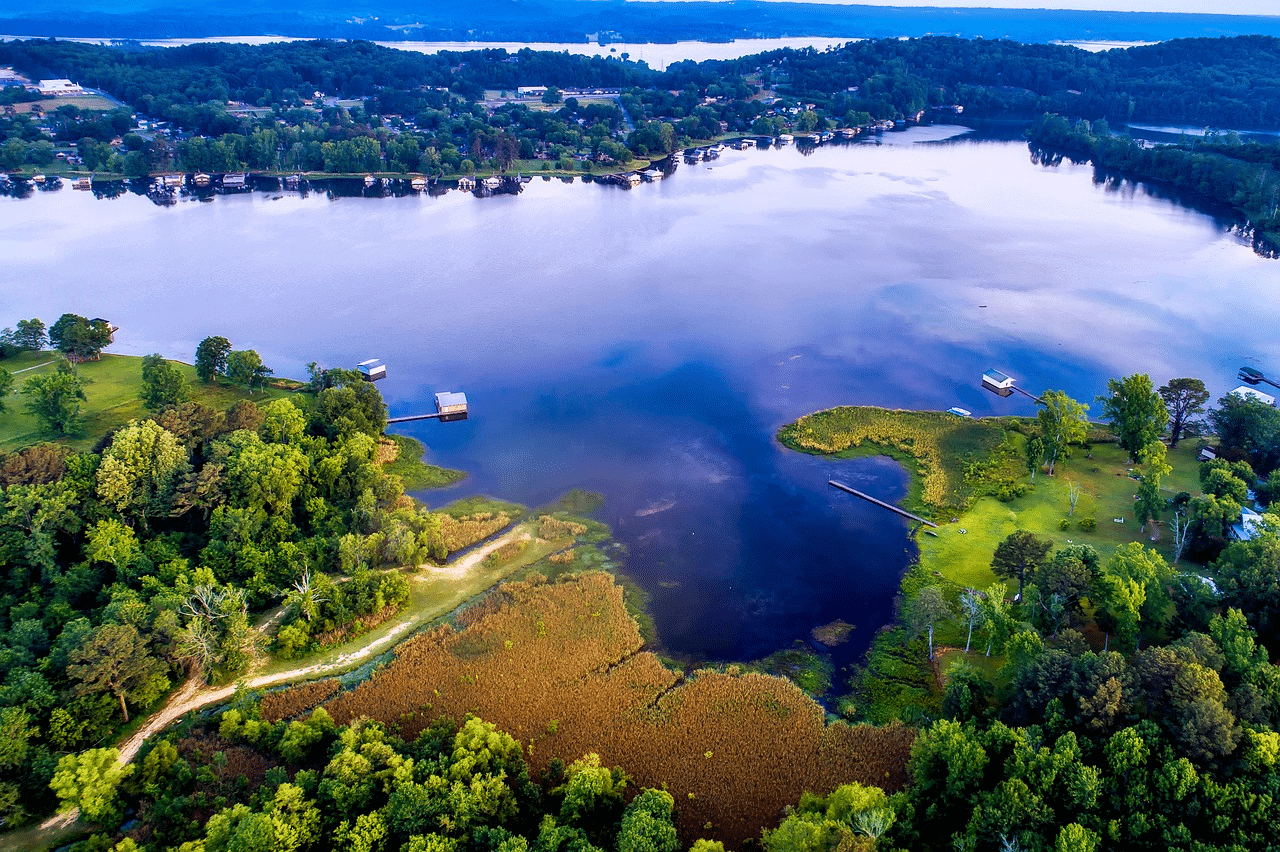 You'll find Lake Guntersville in Northern Alabama near Guntersville and Bridgeport.
This lake is the largest in Alabama, and it contains 69,000 acres.
The lake is part of the Alabama State Park system, and it's the host to more than a dozen fishing tournaments every year.
This lake made the list for its incredible bass fishing.
Many say it's the best bass fishing in the US simply because of the population and accessibility. You can expect to find largemouth bass, smallmouth bass, spotted bass, striped bass, and white bass here.
The main tributary of the lake is the Tennessee River, and most anglers who fish this lake say that the smallmouth fishing here is aggressive and exciting.
Lake Okeechobee – Florida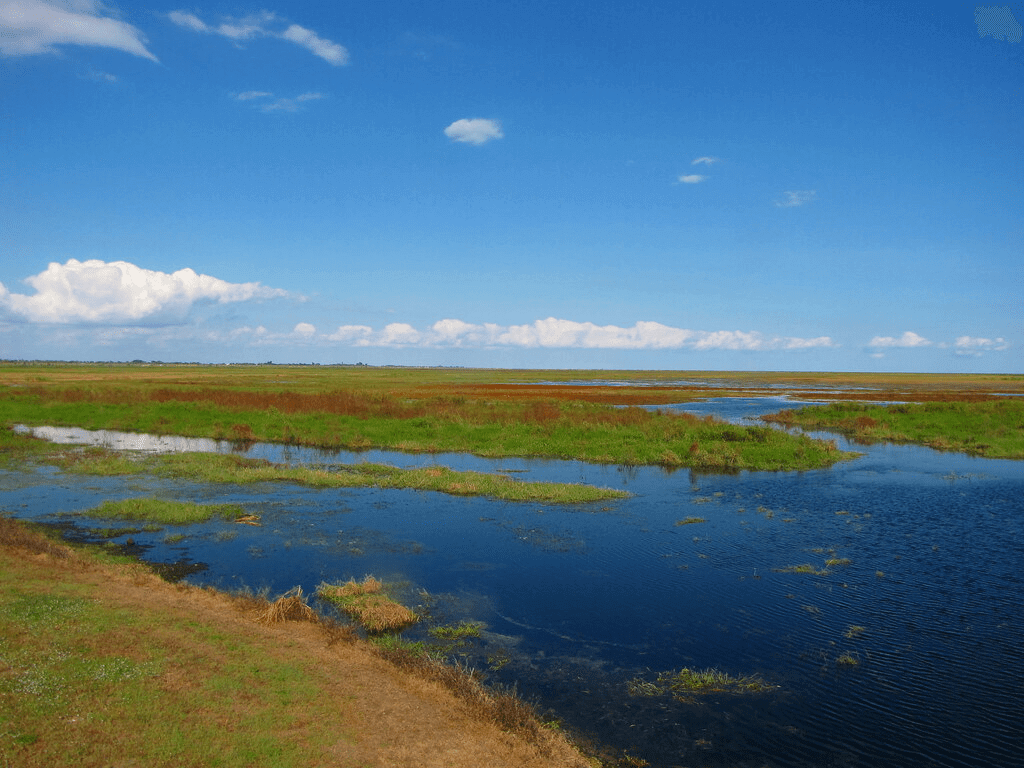 Here we've got a 730 square mile lake rich with some of the best lake bass fishing in the country. They only call Florida the "Fishing Capital of the World" because of Lake Okeechobee. The lake is big, so most people don't brave it alone; they hire a charter.
There are many access points to the lake, but locals recommend accessing it from the west side. It's about a 45-minute drive from Fort Myers in Clewiston. Here is where you'll find the most diverse number of bass, and you can launch a boat or charter one from the Roland and Mary Ann Martin Marina.
The best part about fishing the west side of the lake is you'll find smaller channels and bays instead of having to fish so much open water. Locals also recommend paying attention to water clarity and ensuring that you can see down a foot or two.
Lake Fork – Texas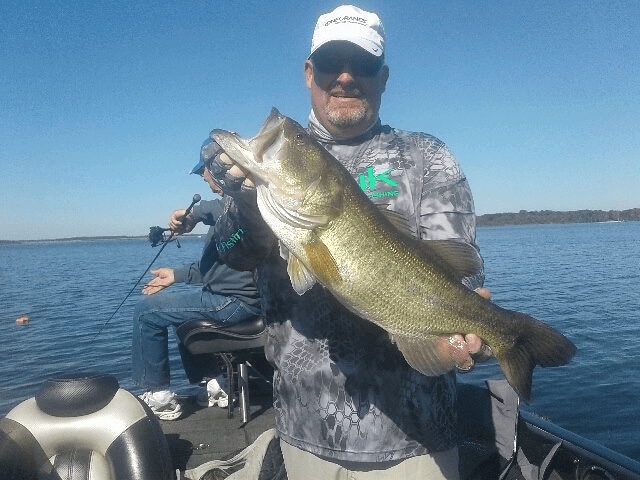 If you're looking for the best bass fishing lake in Texas, then you've found it. Largemouth are a huge attraction at Lake Fork, and the local authorities have strict guidelines regarding what fish you can keep, so it preserves the population.
More than 65% of the state's largest bass, including a current state record have been caught from Lake Fork, so if you're seeking size over quantity, you'll want to give this lake a try.
Lake Fork covers more than 43 miles and spans the distance of three counties. These include Wood, Rains, and Hopkins county near the town of Quitman.
Sam Rayburn Reservoir – Texas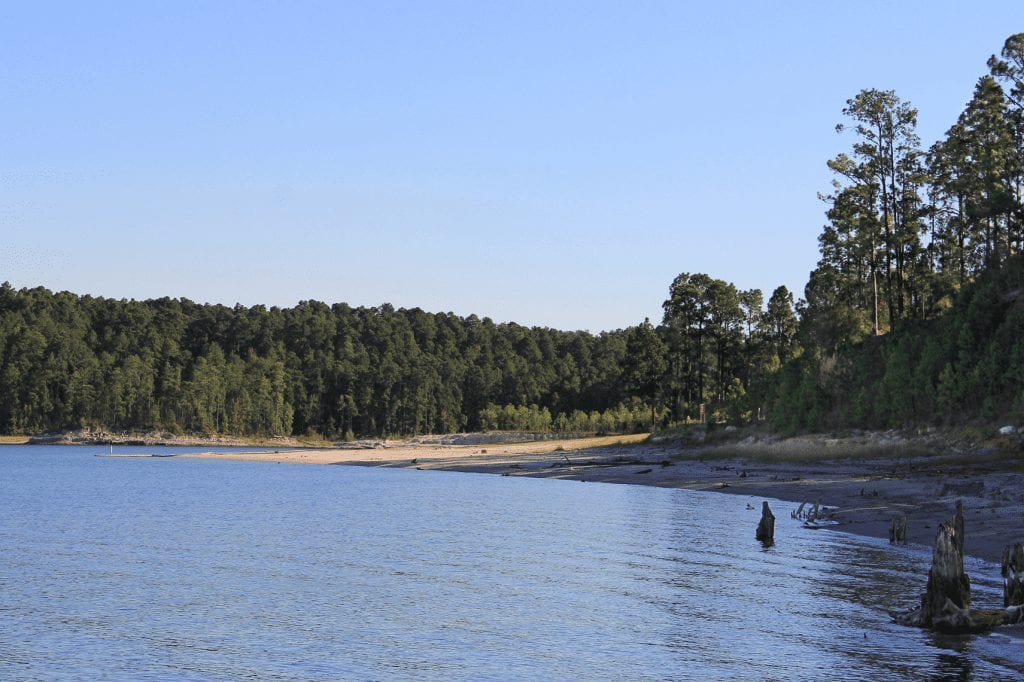 Continuing our run through Texas, we've got another reservoir, and this one is in Southeast Texas. The lake is 70 miles north of Beaumont and spans 178 square miles. This one is another great source of largemouth with great fishing all year long.
White bass is actually prevalent here as well, and while they're not in as much abundance as the largemouth, you can still find them.
The local department of wildlife stresses the fact that drastic water level changes are common here, which can cause the fishing to change dramatically from season to season and year to year.
Chickamauga Lake – Tennessee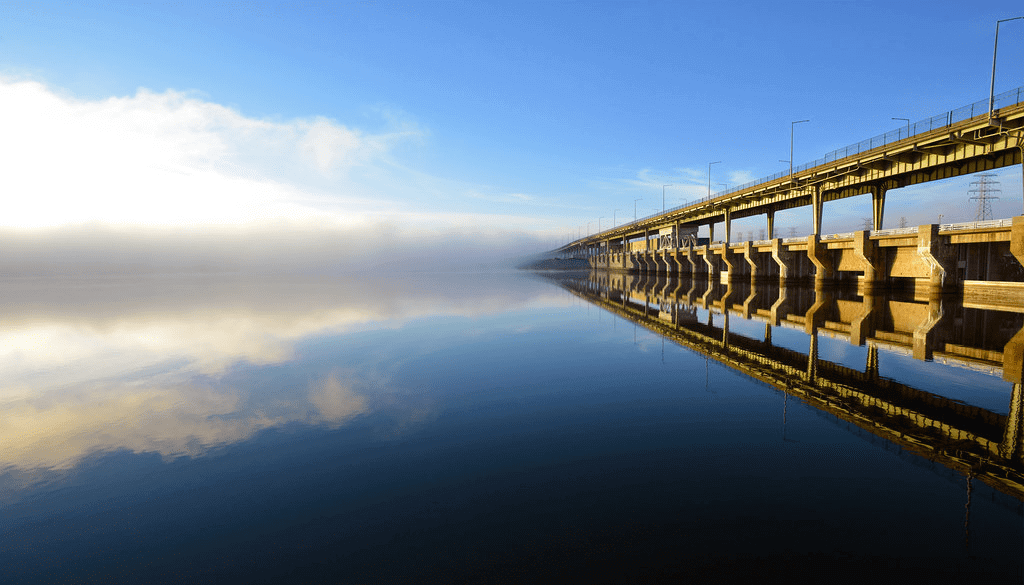 Next up, we have a huge reservoir in Tennessee located along the Tennessee River.
The lake starts at Watts Bar Dam and spans all the way down to the Chickamauga Dam.
The total length of the reservoir is 810 miles with plenty of shoreline, bridges, and docks located along the way.
Fishing right along Chickamauga Dam has been called a bass lover's dream.
Cool summer water temperatures, a decent current, and a rocky bottom all make for the perfect habitat for bass.
There is an abundant largemouth bass population here. Many anglers catch striped and largemouth bass here using live bait like shad or crayfish.
The Chickamauga Reservoir, which is separate from the dam portion of the lake, actually holds the state record from largemouth, which is 15lbs, 3 oz.
Locals say that deep runners like crankbaits and jigs work well here, but you can also fish the vegetation using topwaters in the morning and right around dusk.
Lake Erie – Pennsylvania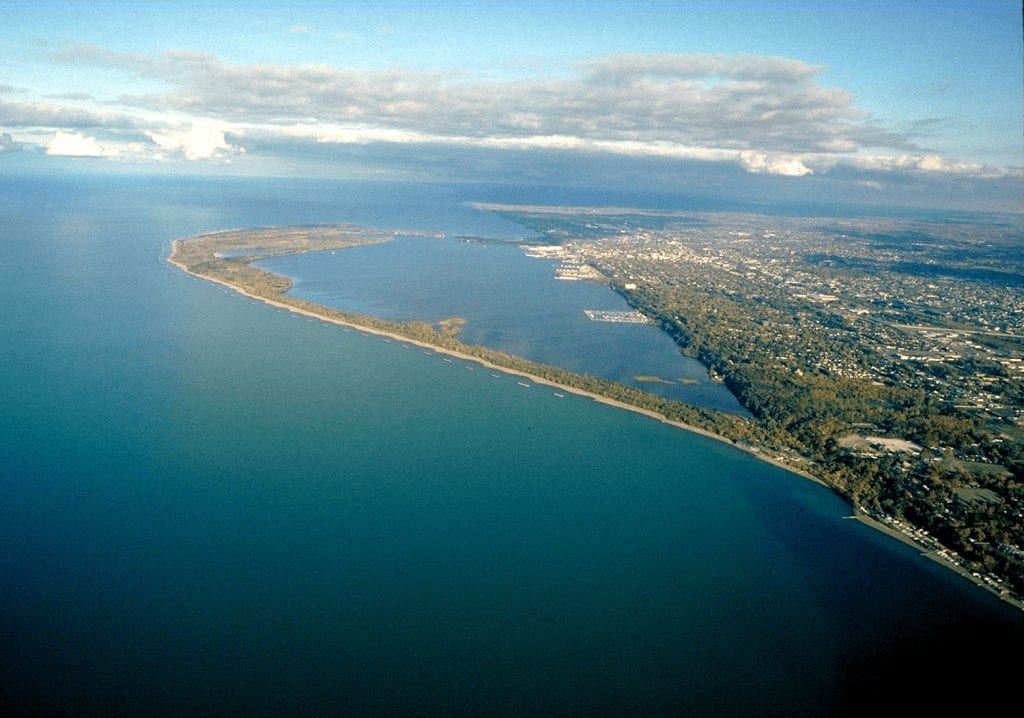 Sometimes bigger is better, and fishing the great lakes offers incredible bass fishing opportunities as well. Anglers catch around 1.5 million fish per year out of the big lake, and I must say that Presque Isle Bay offers some of the best lake bass fishing anywhere in the country.
Presque Isle Bay is the oldest harbor of the Great Lakes, and it's a peninsula along the most northern shore of the bay. Here you'll also find Presque Isle State Park, which offers an abundance of fishing opportunities on the southern pier 24 hours a day.
While most people can only expect to catch smallmouth in the lake, you can catch both largemouth and smallies when you fish from the bay. Some of the most popular spots that locals say to look out for are Misery Bay, Marina Lake, and Horseshoe Pond.
Santee Cooper Lakes – South Carolina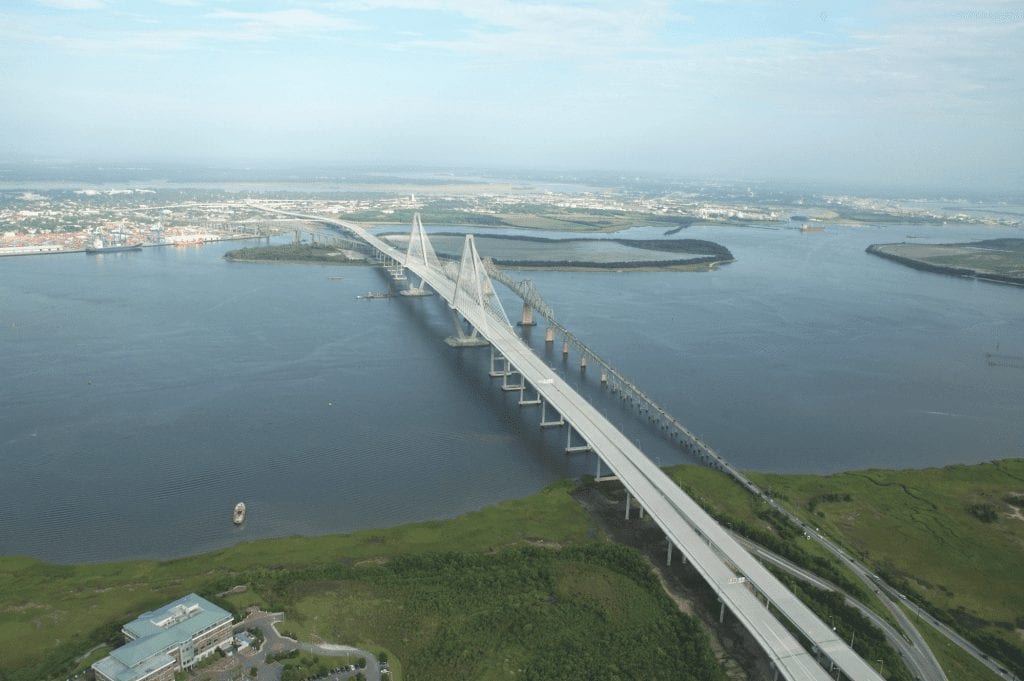 We're taking things down south to talk about the most beloved and respected freshwater fishing spot in all of South Carolina. This lake offers 160,000 acres with 450 miles of shoreline spanning through Berkeley, Calhoun, Clarendon, Orangeburg, and Sumter counties.
Amongst Santee Cooper Lakes is a variety of smaller lakes, including Lake Marion, which makes up 110,000 of the 160,000 acres.
While this place is known by locals as the best catfish angling in the state, don't let that turn you away. The striper population is now heavily protected, which has led to a revitalization during the spring and fall.
Lake St. Clair – Michigan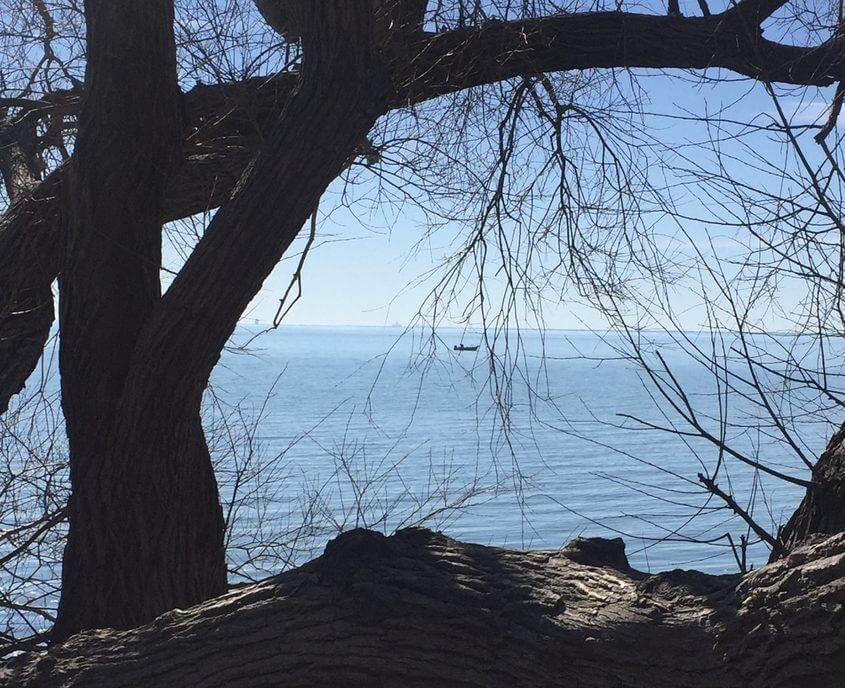 If you're looking for the best bass fishing lakes in Michigan, Lake St. Clair is not one you'll want to overlook. This freshwater lake sits between the border of Ontario and Michigan, and it's considered an exceptional smallmouth fishing spot to everyone who knows it.
Bassmaster Magazine ranks the best bass lakes every year, and Lake St. Clair always finds their way into the top five.
Clear Lake – California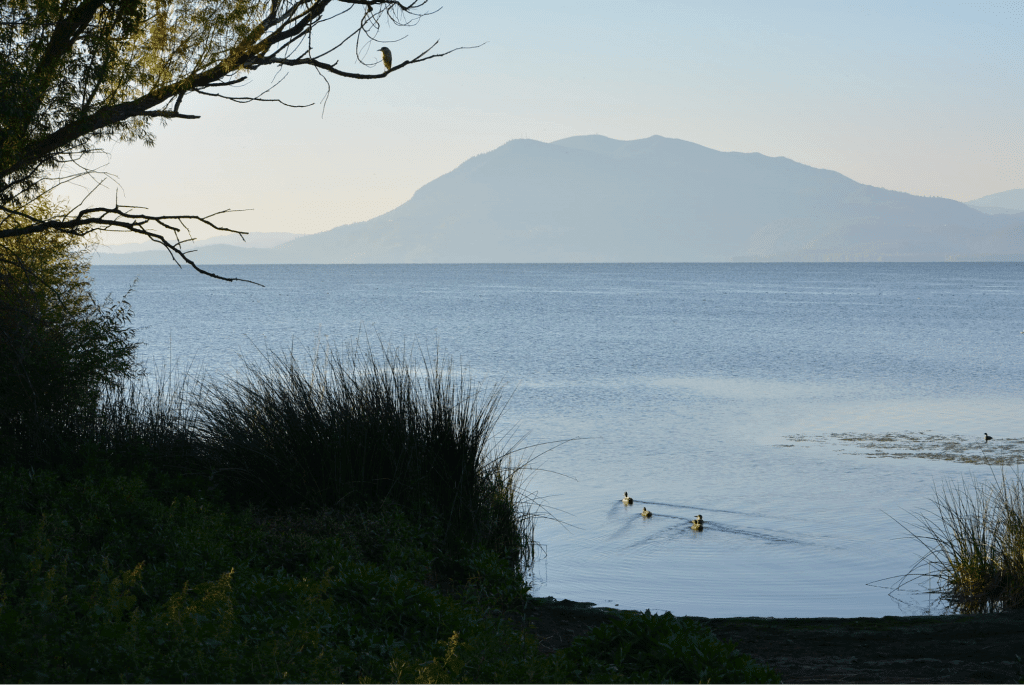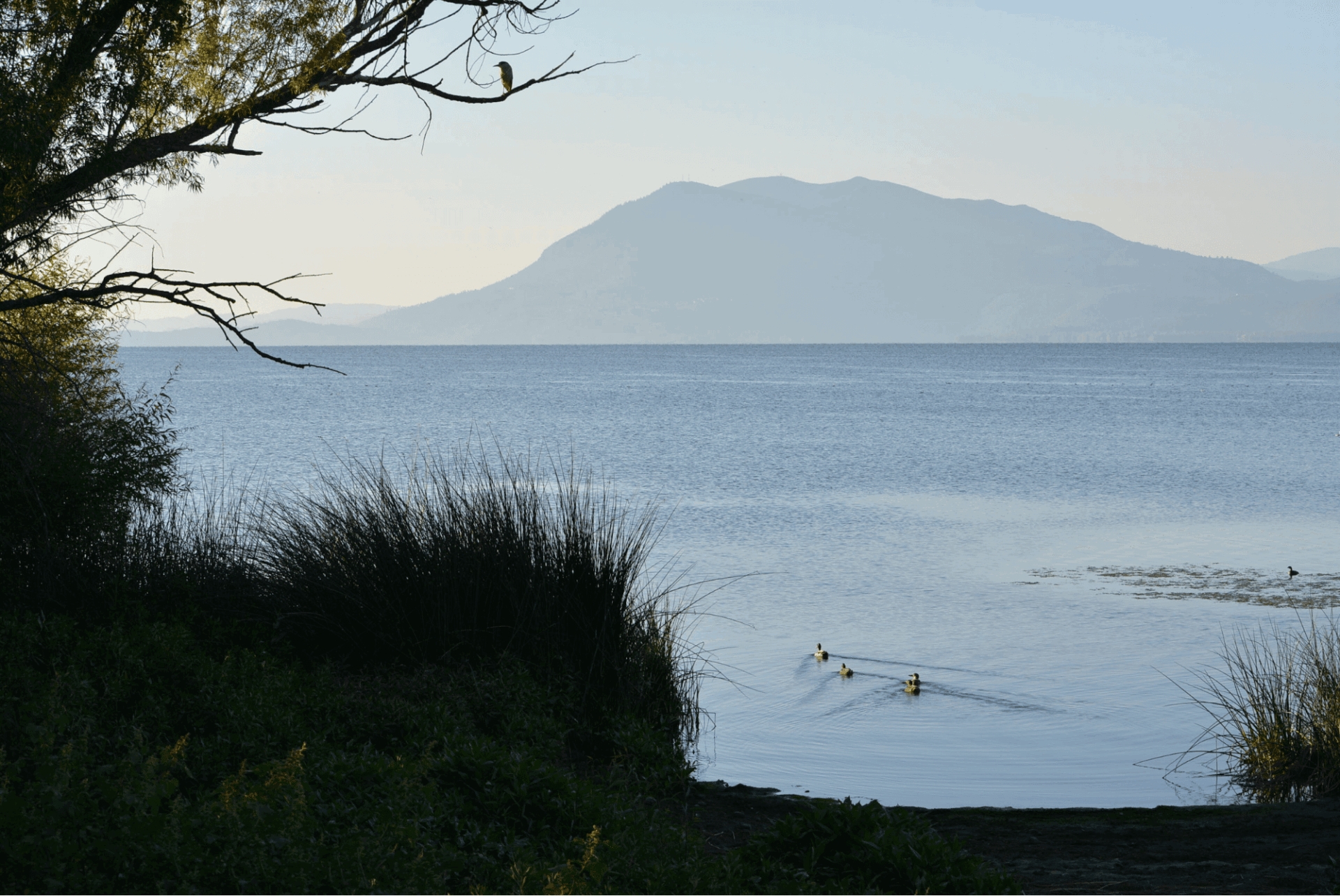 We don't usually think of California when we think about bass fishing, but we're seeing more and more winter and spring fishing happening in places like California. Clear Lake is a city basically built around the lake in Northern California.
It's a bit north of the Napa Valley, so that gives you an idea of how north we're talking here. Interestingly enough, as well as being a great bass spot, it's the oldest freshwater lake in North America and the largest in California.
You can expect to catch big bass of all varieties here, and there is around 100 miles of shoreline for shore fishing as well.
Toledo Bend Reservoir – Louisiana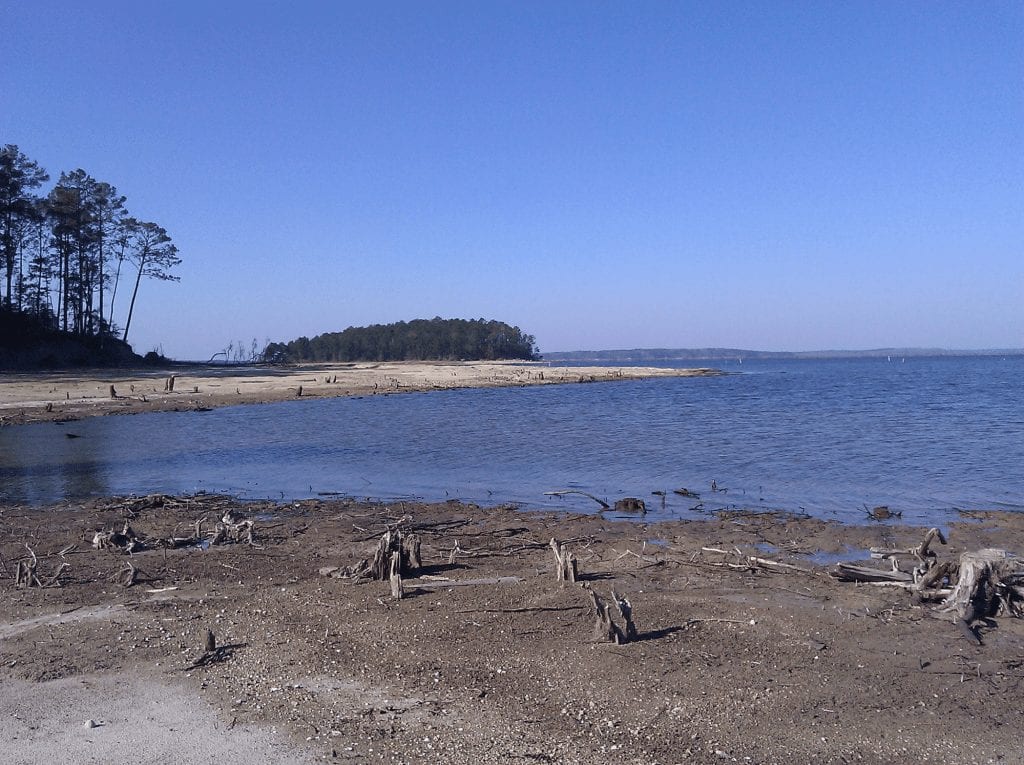 I am a huge fan of fishing in Louisiana, but being a Pennsylvania native, it's not too easy to take a quick weekend trip to Toledo Bend. This body of water is located in Many, Louisiana, and it's been voted one of the Bassmaster best 100 bass lakes for many years. As a matter of fact, it actually placed 1st from 2015-2017.
There are a variety of bass tournaments held here, and many reports say hitting the shoreline with a topwater or wacky rig is the best way to go to catch striped bass and white bass.
Honorable Mentions
Here's a few lakes that didn't quite make the cut for the top 10, but they still offer exceptional bass fishing in the US.
Falcon Lake – Texas
40 miles southeast of Laredo offering great fishing for white bass, channel cats, and largemouth.
Kentucky Lake – Kentucky/Tennessee
This lake is located in Marshall and Livingston Counties spanning 250 square miles and a max depth of 75 feet. Many tourists vacation here for fishing, but there are many recreational activities on the lake as well.
Candlewood Lake – Connecticut
This manmade lake in Fairfield and Litchfield counties is only 8.4 miles long, but it boasts exceptional bass and trout fishing. There are many rivers and streams that flow from the lake.
NEW SMYRNA – FLORIDA
The St Johns River system created a variety of local lakes in the New Smyrna area that we absolutely love to fish. I usually don't take fishing charters myself but I'd highly recommend looking into one if you are ever in the area.
Bull Shoals Lake – Missouri
We have to throw this lake into the mix as it's where the founder of Anglers.com grew up fishing with his grandfather. Sure we may be a little biased, but you can find some of the best bass in the world here.
The lake is located about 10 miles south of the Arkansas-Missouri border so it splits between the two states but one of our personal favorites.
The largest bass ever caught in Missouri was actually picked up here. Weighing in at 13lbs and 14oz.
Final Thoughts
Bass fishing is alive and well in the United States as it always has been, and all of these great freshwater lakes show us that. From coast to coast, no matter where you live, there is an excellent abundance of places to fish for bass.
If your favorite lake didn't make the list, please be sure to drop a comment and let us know where you found the best bass fishing, and maybe we'll include it on the next list!