So you decided to purchase a kayak, but you don't want to buy a piece of junk.
Lucky for you, I've hand-picked 15 of the best kayak brands below to make sure you don't waste your hard-earned money.
I've used many of these brands below or have friends who rave about them.
Keep scrolling to see which kayak brand is right for you and your lifestyle!
---
Best Kayak Brands on the Market
Old Town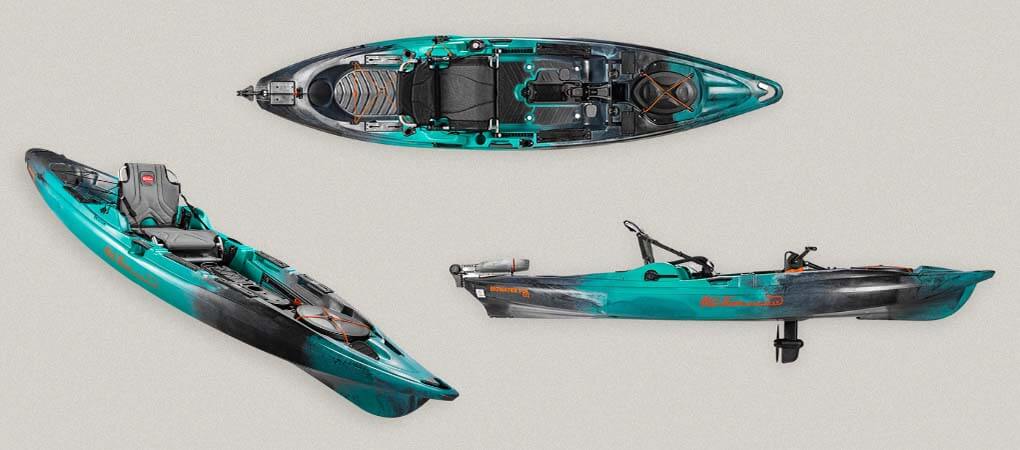 Old Town Canoe is one of the most trusted names in kayaking and canoeing. They've manufactured canoes since the late 1800s and began making kayaks in the 1980s. Since then, they've designed kayaks for many different watersports ranging from whitewater kayaking, fishing, and hunting.
Despite the company being over 100 years old, it continues innovating and moving the industry forward. A new Old Town Kayak will cost you over $950 for the entry-level model, the Sportsman 106. The Old Town Sportsman Big water topped our best ocean fishing kayak list!
In the video above, I'm testing out my parents' Old Town Sportsman PDL kayak.
Hobie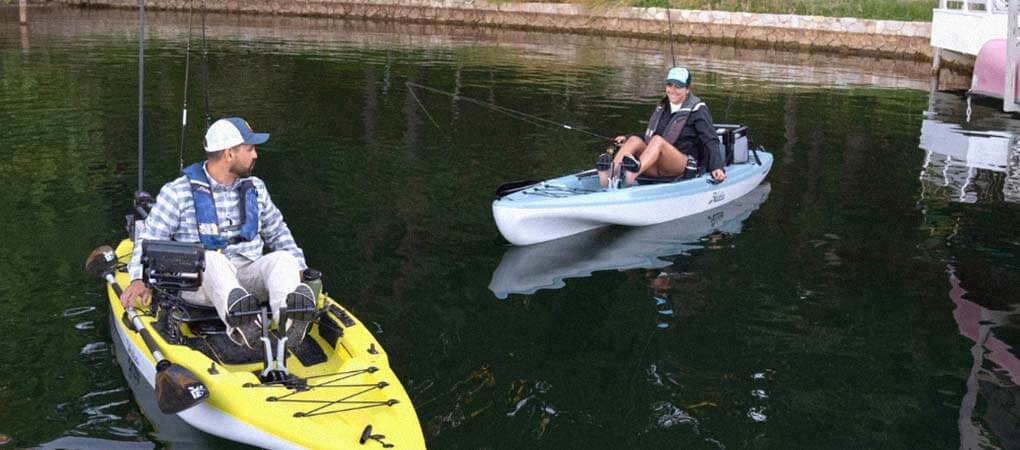 Since 1950, Hobie has been making watersports products. It wasn't until 1996 that they unveiled their first rotomolded kayak. In 1997 they released the MirageDrive, a pedal drive system for their kayaks.
MirageDrive uses fins to propel the kayak forward. Many anglers like this design because it allows you to access shallow water that other pedal drives cannot. You won't get in a new Hobie pedal kayak for less than $1,600.
Bonafide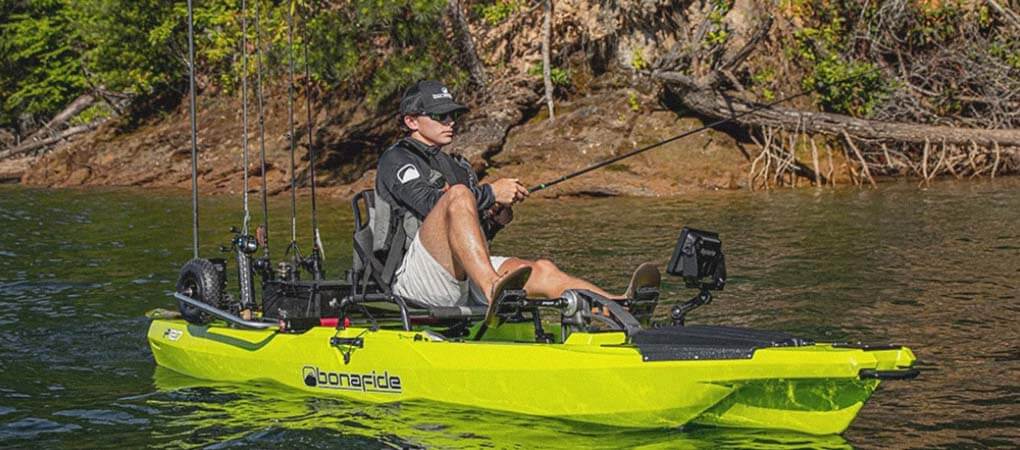 Despite being one of the newest companies on the market, Bonafide Kayaks has developed some of the most stable rotomolded fishing kayaks since 2016. Not only are they stable, but they paddle exceptionally efficiently. All their kayaks are customizable to fit your style of fishing.
Bonafide Kayaks are relatively expensive. Their cheapest model costs over $1,400, but they offer the same features on the SS107 as they do on their high-end models. The P127 is the only Bonafide kayak with a pedal drive. Because Bonafide kayaks are so expensive, they're not mentioned online as much as they deserve.
Jackson Kayak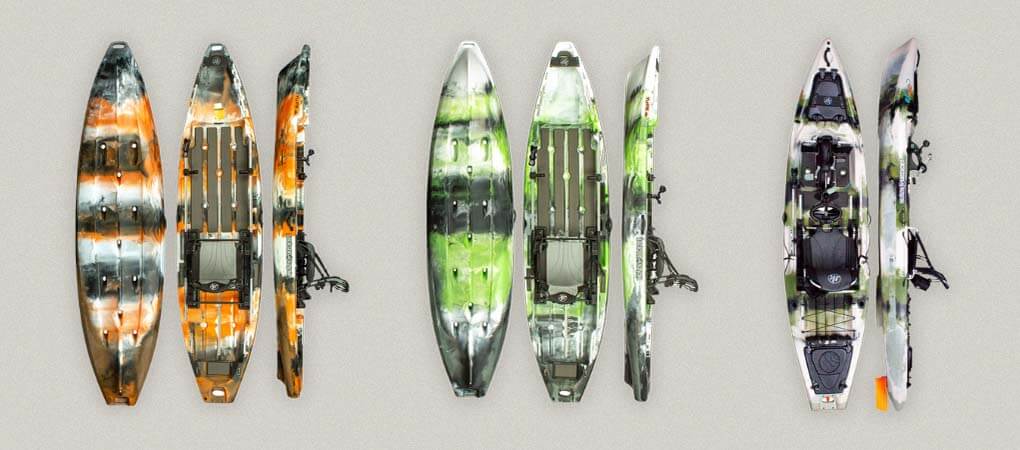 Founded in 2003, Jackson Kayak manufactures several different styles of kayaks ranging from whitewater kayaks to fishing kayaks. Jackson fishing kayaks are very customizable because of the gear tracks and the thoughtful design.
A Jackson kayak is not cheap. The entry-level model is the Bite Angler which will cost less than $1,000 for a new one. With that said, it has several features of the high-end Jackson kayaks. If you want the best kayak, you will have to pay more for it than a budget-friendly kayak.
Nucanoe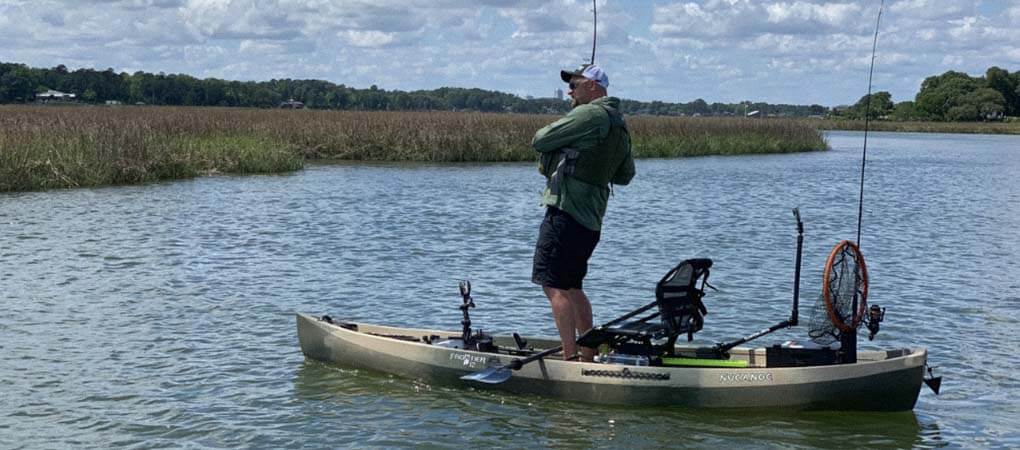 Nucanoe began in 2006 when the founder of Ocean Kayak, Tim Niemier, teamed up with Blake Young intending to put "a billion butts in boats." Nucanoe kayaks are designed for multi-purpose use, so they are very versatile. Hunting, fishing, and pleasure paddling are their primary uses.
They are incredibly stable and customizable kayaks. With their models offering removable seats, you can paddle solo or tandem in a couple of different models. I love my Frontier 12 because it allows me to bring my wife or daughter. However, all these benefits come at a price. The Flint is the cheapest Nucanoe model at $1,200.
Ascend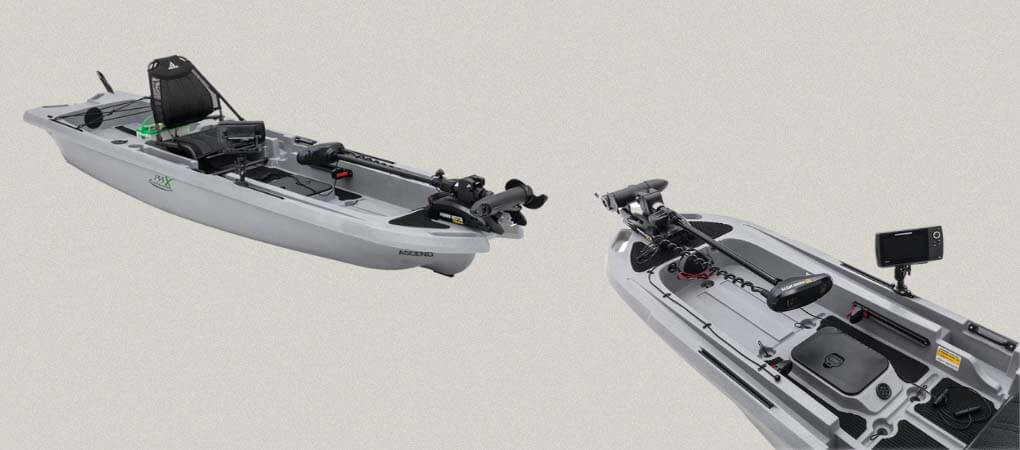 The Ascend brand is a part of the Tracker Boat family associated with Bass Pro and Cabela's. Ascend kayaks are designed for recreation and fishing. They offer several sit-in kayaks as well as sit-on-top kayaks. Which also means they come in a variety of price ranges.
The Ascend entry-level model is the D10, priced at $500. It is a recreational sit-in kayak, so it doesn't offer the features most kayak anglers need. The $1,200 133X Yak-Power Sit-On-Top kayak has all the features kayak anglers need at a reasonable price.
It easily made our best ocean fishing kayak top 11 list. Because they are a Bass Pro and Cabela's brand, you must purchase them from one of those stores or one of the few dealers.
Perception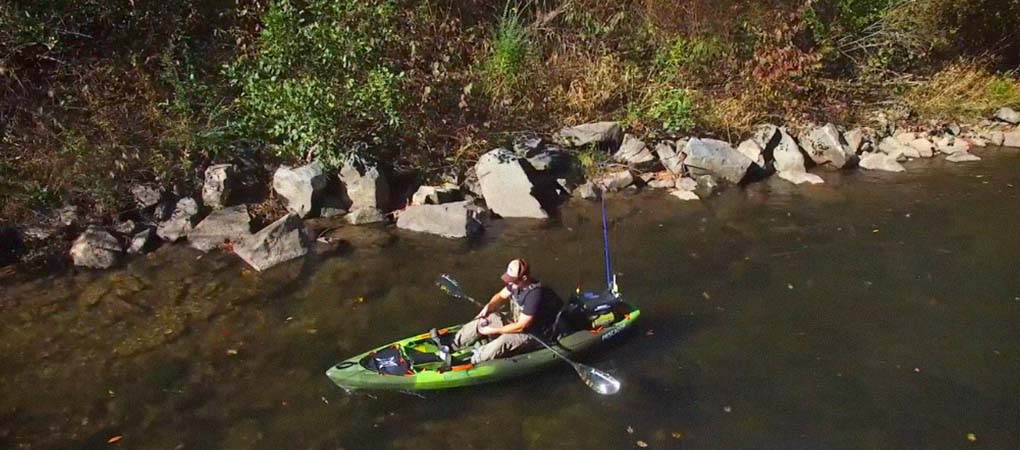 Perception Kayaks makes the bold claim, "For over 40 years, Perception Kayaks has introduced more people to paddling than any other kayak maker." If this is true, it's partly due to their wide price range. Perception has kayaks for all ages and styles.
Perception offers high-end features like a comfortable seat on their lower-end models. So even though you're only spending $900 on the Outlaw 11.5, you know you're getting a quality kayak. Not surprisingly, the Pescador Pro 12 made our round-up of the best fishing kayaks under 1000.
Wilderness Systems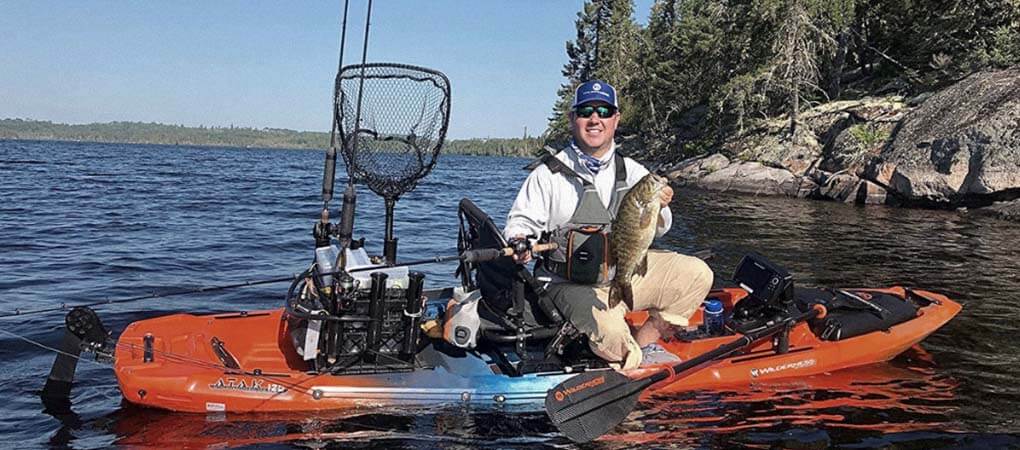 Since 1986, Wilderness Systems has chased the perfection that the outdoors brings. They have kayaks for beginners and experts designed for performance, outfitting, and quality. While we primarily recommend their fishing kayaks, they also manufacture recreational and touring kayaks.
The Ripper 80 is their least expensive kayak at $450; however, if you find it a bit small, you can always upgrade to the Recon 120 HD at $2,650. As you can see, Wilderness Systems has a wide range of quality kayaks to meet your needs.
Ocean Kayak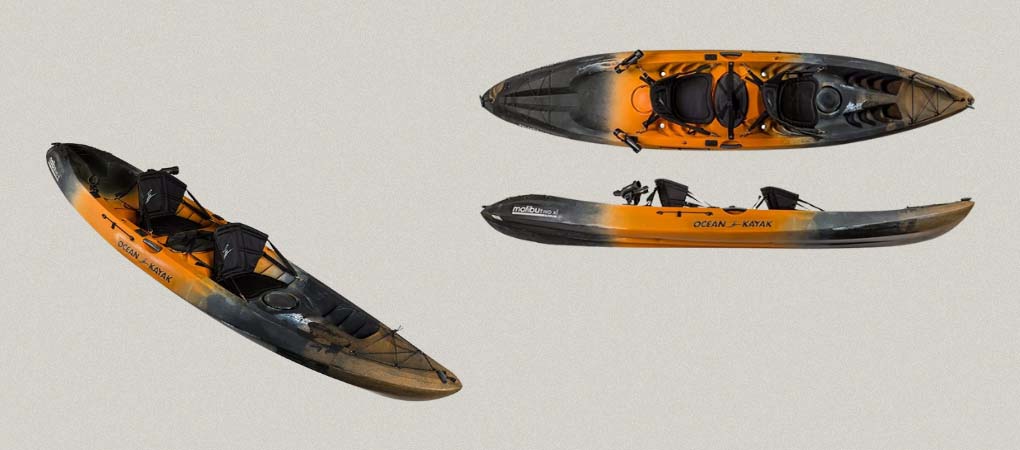 Ocean Kayak is a part of the Johnson Outdoors Family, just like Old Town. Since the 1980s, they have manufactured rotomolded sit-on-top kayaks for recreation and fishing. Ocean Kayak primarily focuses on recreational kayaks, but the Malibu Two XL Angler is a reasonably priced fishing kayak at $1,200.
Ocean Kayak is so popular because of its low prices for quality kayaks. The Banzai is designed for introducing kids to paddling and costs less than $500. Whereas, if you want a pedal kayak, the Malibu Pedal costs $2,100. So they have a wide range of products at varying price points.
Brooklyn Kayak Company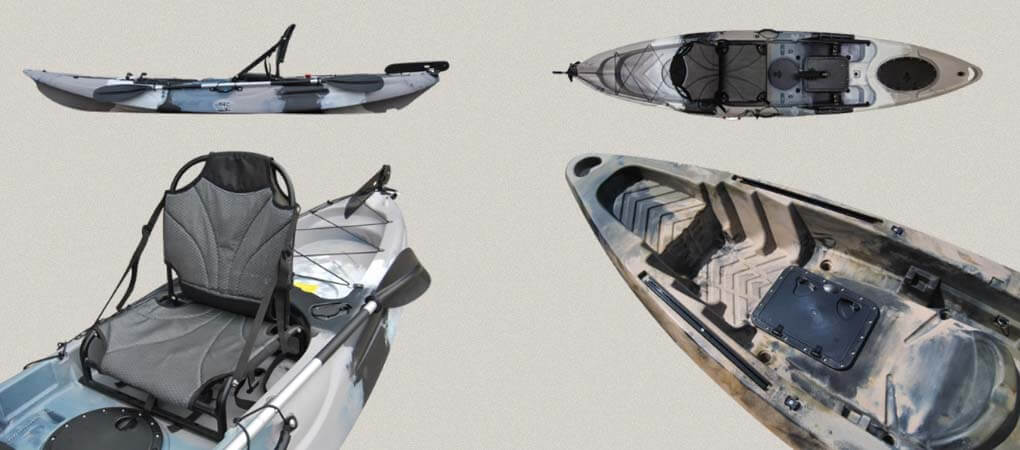 Brooklyn Kayak Company makes kayaks that are sure to last a lifetime but are priced for an everyday budget. In other words, they build quality kayaks for less. Their primary kayaks are for recreation and fishing. They're named Brooklyn Kayak Company because that's where the company began, on the waterways near Brooklyn, NY.
With the entry-level kayak costing $600 and no kayak costing more than $2,200, finding a high-quality kayak for less is tough. BKC kayaks are not as customizable as a few other kayak companies, but that's understandable for the price.
Pelican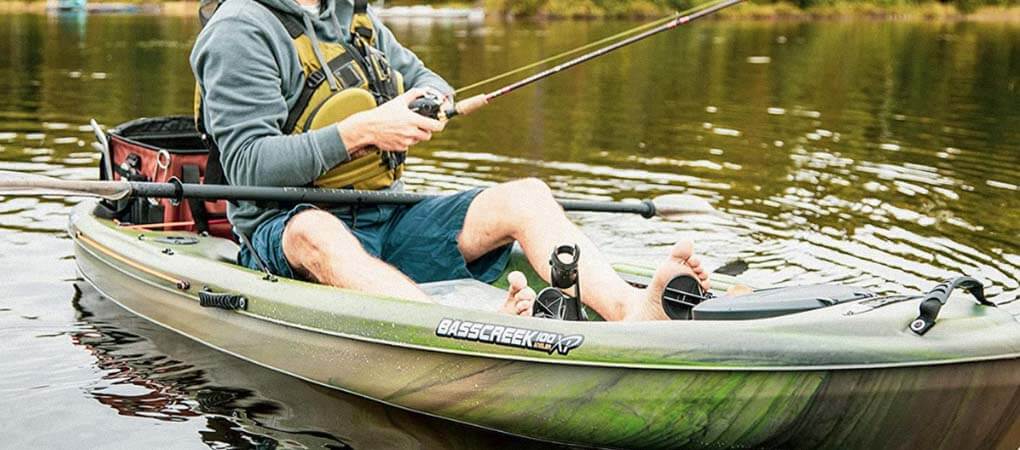 Pelican manufactures many different kinds of watersports products. They are a part of the same brand as Perception Kayaks, Wilderness Systems, and Advanced Elements. Pelican kayaks are often budget-friendly because they are thermoformed kayaks, which is just a process where they heat two plastics together.
They aren't as strong as a rotomolded kayak because of the seam.
However, many people love their Pelican kayak, and you won't find a less expensive pedal kayak than the Premium Getaway 110 HDII, which made our best fishing kayak under a $1000 list. Pelican manufactures recreational, fishing, and tandem kayaks for less than other kayak manufacturers.
Lifetime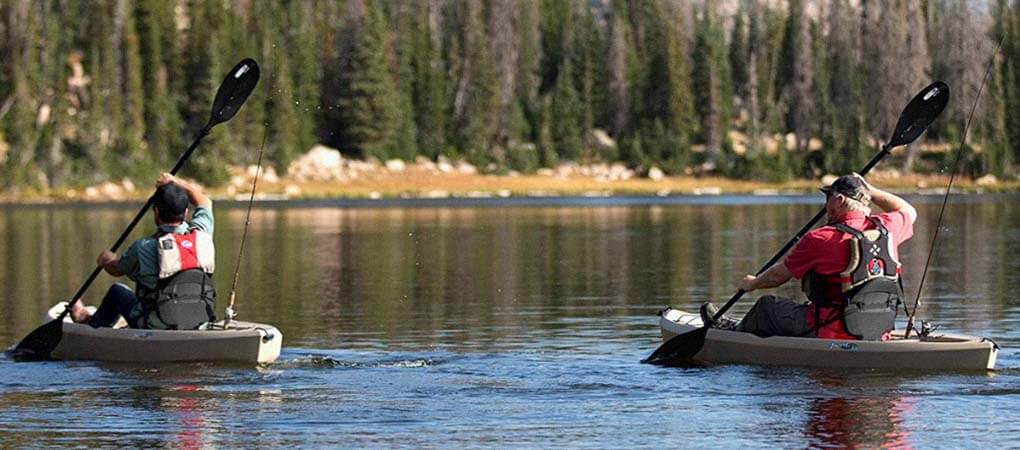 In 1986, Lifetime began as a basketball hoop manufacturer. Fast-forward to today, and they make products ranging from tables and chairs to watersports products like kayaks and paddleboards. At affordable prices, they offer variations of sit-inside kayaks, sit-on-top, tandem, kids, and fishing kayaks.
These kayaks are also thermoformed, so they have a seam where the two pieces of polyethylene are joined.
Most people believe thermoform is not as durable as rotomolded, but it's cheaper. This is why Lifetime kayaks are excellent beginner kayaks. They don't cost as much as the high-end kayaks. The most expensive Lifetime fishing kayak is $1,600, while the least expensive is $475.
Vibe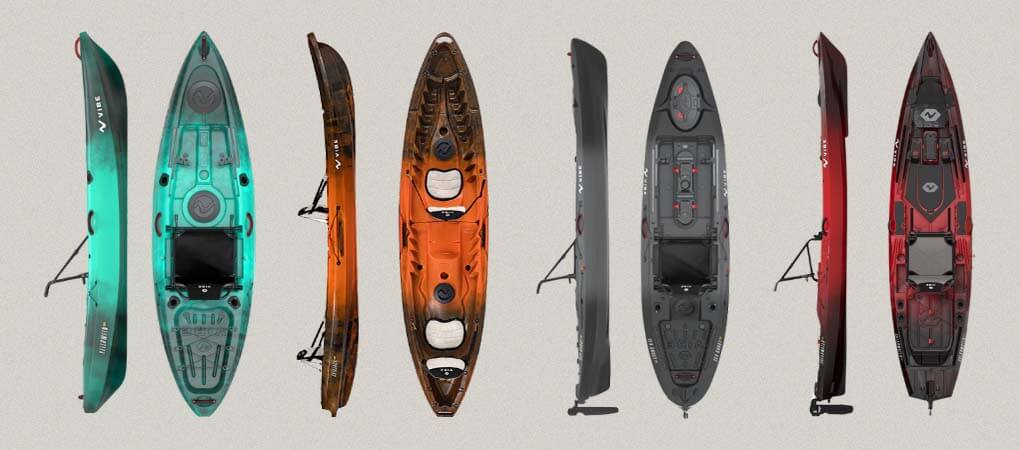 In 2013 Vibe launched the first true sub-$1,000 fishing kayak, and they haven't looked back. They've been designing and manufacturing affordable fishing kayaks ever since their debut. Vibe is one of the fastest-growing American companies.
The Shearwater 125 is their most expensive kayak at $1,500, and they claim it's "the most complete fishing kayak ever." The Skipjack 90 is their cheapest model at $600 and is an excellent cross between a fishing kayak and a recreational kayak.
Aquaglide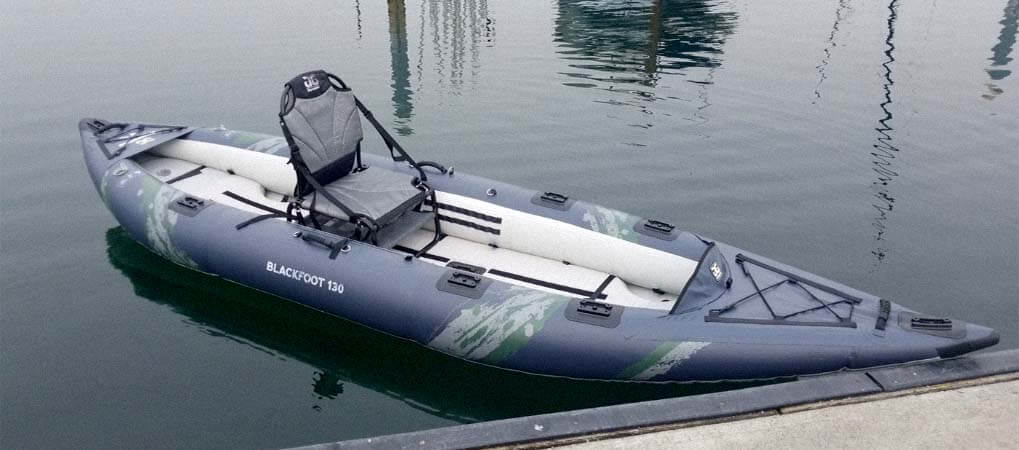 If you're looking for inflatable kayaks, then Aquaglide has you covered. They were founded over 15 years ago in the Northwest out of a passion for the outdoors, specifically waterways. They make kayaks for whitewater, touring, recreation, and fishing. Their kayaks are made tough to withstand the abuse rivers often inflict on kayaks.
Their cheapest models are the Chinook 90, Noyo 90, and Backwoods Pursuit 65, all costing below $500. While the Blackfoot Angler 160 is the most expensive model at $1,600. In our article, you'll see that Aquaglide made the list of best inflatable fishing kayaks twice!
Star Inflatables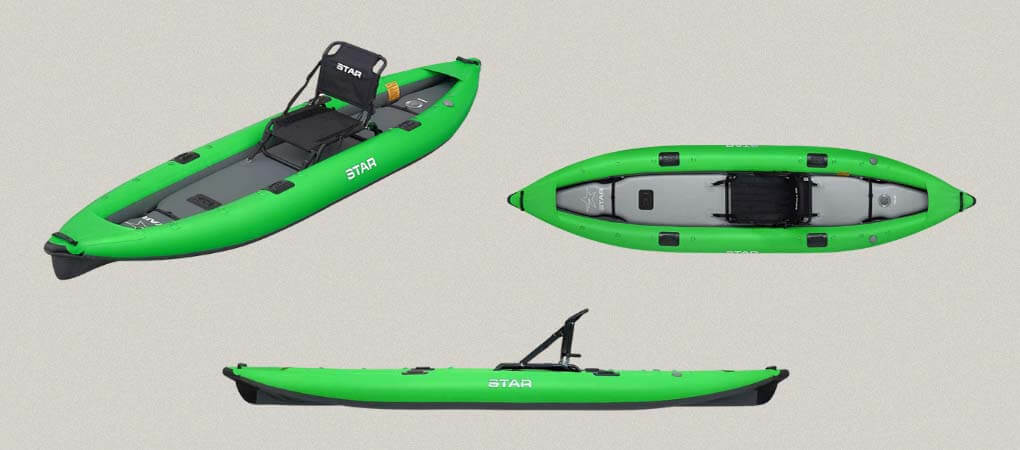 Star Inflatables is a branch of NRS that focuses on inflatable rafts and kayaks. Star Inflatables are for the dedicated kayak fishing enthusiast because they're not cheap, but they are rugged and more comfortable than traditional inflatable kayaks because of the adjustable mesh seat.
In our best inflatable fishing kayak article, despite not having a budget-friendly option, you'll see that Star also made the top-rated kayaks list twice! The Star Outlaw is their cheapest kayak at $800, but it's not designed for fishing. The Star Rival Fish costs $1,300 and isn't their most expensive inflatable boat.
Kayak Brands To Avoid
I have owned or used many of these brands on this list. I've also used brands that didn't make the list. So, just because a brand isn't listed isn't an indication of the quality of their product.
Out of personal preference, I prefer to stay away from thermoformed kayaks; however, I currently own a thermoformed stand-up paddleboard and haven't had any problems with it.
I understand that the budget often dictates what kayak brand we go with, so as long as you choose a trusted brand like Pelican or Lifetime, a thermoformed kayak won't be a terrible purchase.
Another personal preference is to support companies that make their products in North America even though they are often more expensive. This is because I know I am getting a better quality product most of the time.
Some overseas companies copy the kayak designs of high-end kayaks, but they use low-quality materials and parts for the rest of the kayak to compete on price.
It's always best to remember that the top kayak brands will generally be more expensive. You're paying for quality and customer service. I can speak from experience that NuCanoe has great customer service, but their kayaks aren't cheap.
So when it comes to kayak brands to avoid, don't always go for the cheapest price tag unless your budget forces you.
One More Cast
No matter your skill level, there is a kayak brand for you. The best kayak brands often have many options for hard-shell fiberglass or polyethylene types of kayaks. Paddlers have their unique preferences for maneuverability, stability, and portability.
Hence, the best advice I can give you is to test out and research by reading kayak reviews of as many different brands as you can before purchasing a kayak.
If you have any questions or comments on what you think the best kayak brands are, I'd love to chat with you in the comments below!