Washingtonians, neighboring Oregonians, Idahoans, and Canadians, looking for the best lakes in Washington to find bass are in for a treat.
Although Washington is famous for Pacific salmon fishing, steelhead, cutthroat trout, largemouth, and smallmouth bass fill the state's freshwater reservoirs.
That's why we've combined the best lakes with the best bass fishing in Washington state into a digestible list that feeds the heart of every recreational and pro freshwater bass angler.
Keep reading to learn the best lakes for Washington bass fishing.
Going fishing in Washington? Then give a read to our Washington Fishing License guide.
---
Best Washington Bass Fishing
Aside from throwing topwater lures, crankbaits, spinnerbaits, swimbaits, and other fish baits in your tackle box, scouting down your favorite bass haven is one of the most critical aspects of your fishing trip.
Keep in mind that:
Bass live just about anywhere– in cooler or warm water ponds, rivers, and lakes.
Bass fishing funds conservation efforts that restore wildlife habitat and healthy fisheries
And it offers future generations resources that support community and aquatic habitat.
But only some people know where Washington's best spots are to fish for bass.
When it's that chilly spring or summer morning, and the water temperature is just right, bass are on the hunt at the crack of dawn.
However, if you're near the Puget sound area, the typical dark, rainy, gloomy, Seattle overcast weather is ideal for bass fishing.
Review the area's fishing regulations to ensure you safely adhere to the proper licensing and angling etiquette. The last thing you want during your fishing vacation or staycation is an expensive fine.
Now that all the small talk is out of the way let's explore the spots of fish for bass in Washington.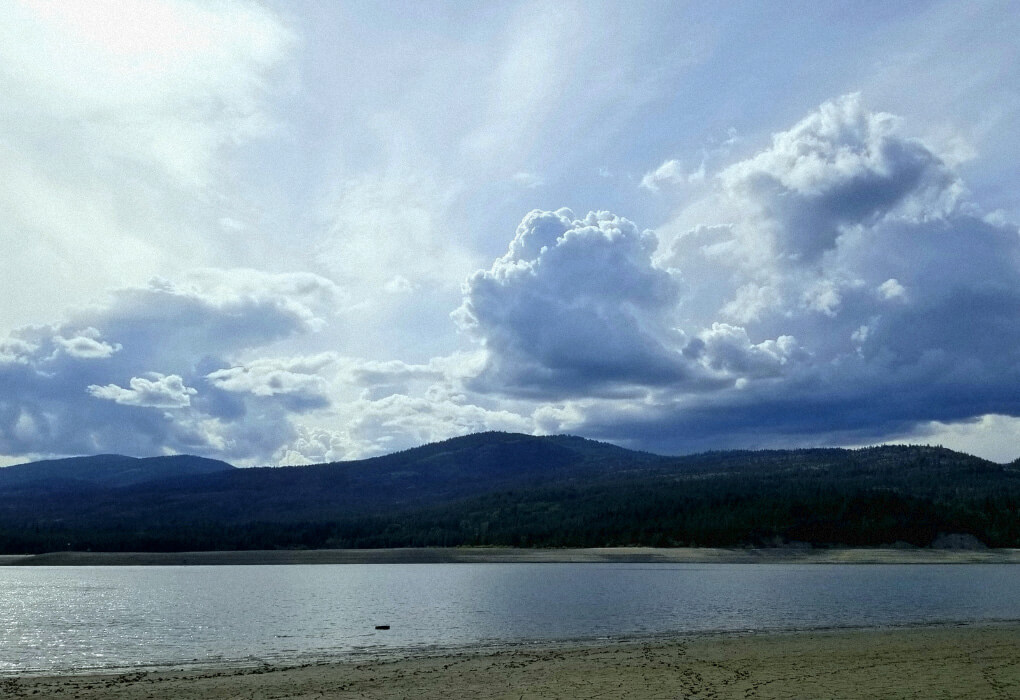 You will not find smallmouth bass as beautiful as the ones lurking in Lake Roosevelt, surrounded by ancient landscapes left behind by the ice age.
Although largemouth bass are a common catch in the lake, locating smallmouth bass near the head of the Spokane River or the bottom edge of cliffs with crankbaits and topwater lures is a local favorite.
On the contrary, if you are an angler searching for the biggest largemouth bass in Lake Roosevelt, look for green vegetation where the Spokane and Colville Rivers meet with jigs.
And don't forget the Columbia River fuels this fishery with over 150 miles of solid river currents from Canadian territory to Grand Coulee Dam.
The ebbs and flows of the water levels ultimately determine the success of launching boats which often change under local irrigation practices.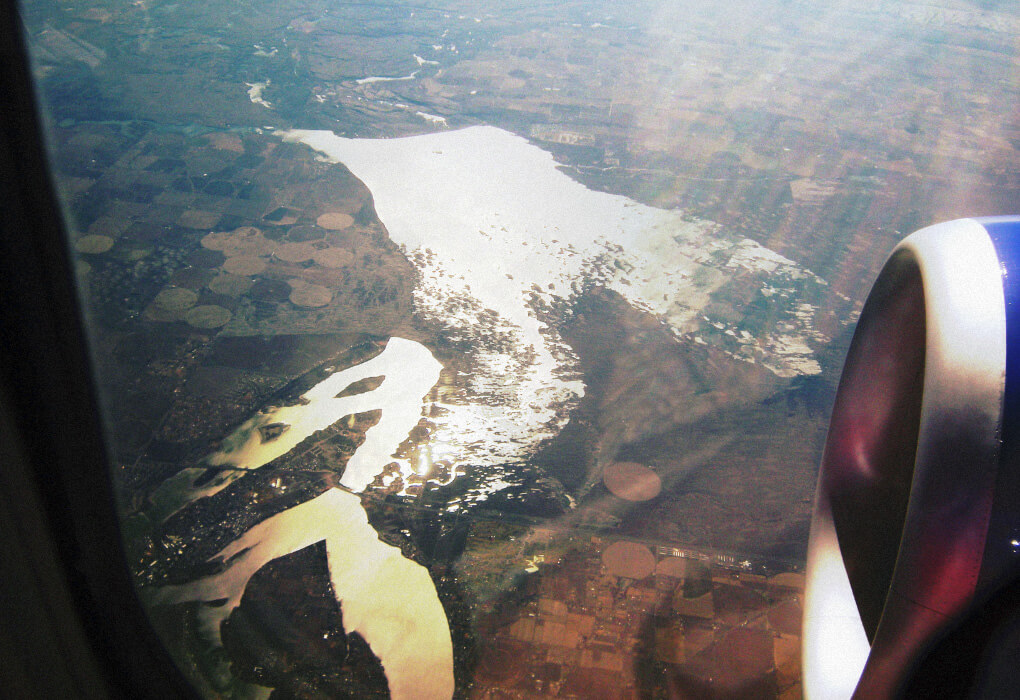 Anglers that tend to chef it up in the kitchen can find sweet-tasting walleye, largemouth, and smallmouth bass south of Moses Lake at the Potholes Reservoir.
When the ice thaws in the spring, Potholes is known for trophy catches that mingle in underwater rock canyons and potholes near the lake's southern end.
You can also find walleye trolling near rock piles and brush near Crab Creek.
Although competitive anglers ready to show off their pro status can join Potholes year-round warm water Walleye tournaments.
Amateur or recreational fishermen can hop in a kayak and tour the 14,000-mile reservoir mid-spring.
Bass at Potholes Reservoir love spinnerbaits and chatterbaits near beaver dams, grass mats, and rocky terrain.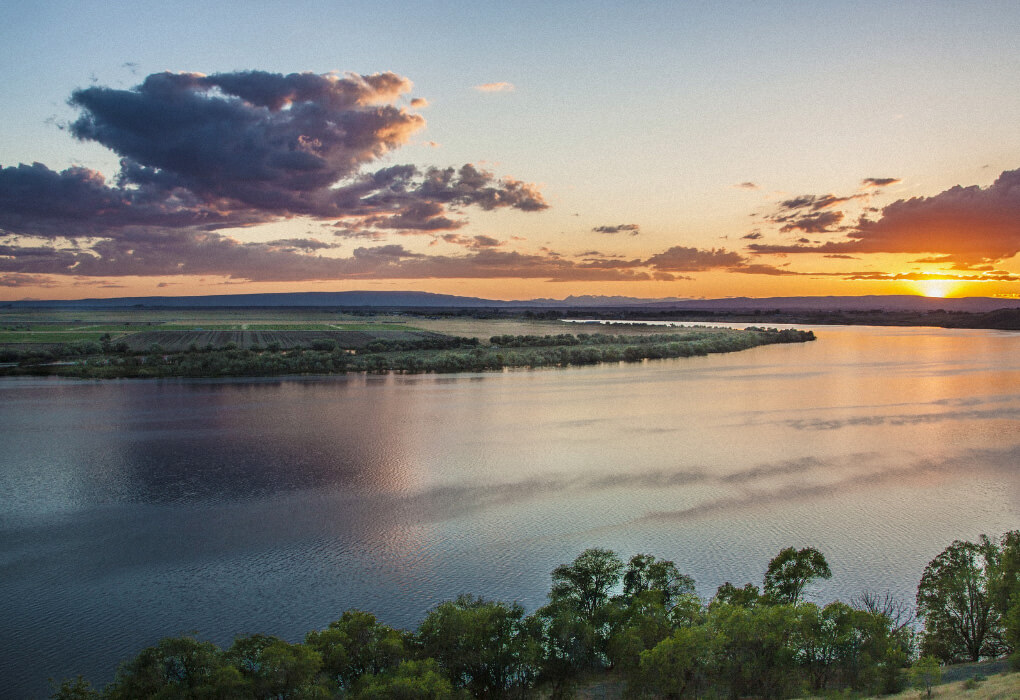 Although bass fishing excels during spring and summer, fishing for walleye and smallmouth bass year-round is quite the catch at Moses Lake in Central Washington near Lake Chelan.
Moses Lake is the best spot to fish for bass when visiting from out of state.
Lodging, breakfast, and outdoor stores are within driving distance.
It is not uncommon for the bass to be at the bottom of shallow sandy flats or deep gravel beds in spring when food is abundant.
In addition, Moses Lake makes it easy to catch a walleye from the miles of shoreline, especially near the Alder Street Bridge.
However, catching bass with nightcrawlers and crankbaits is common in early April since baiting with live minnows and leeches is illegal in Washington.
Instead, the best way to catch a bass is with the traditional bass lures.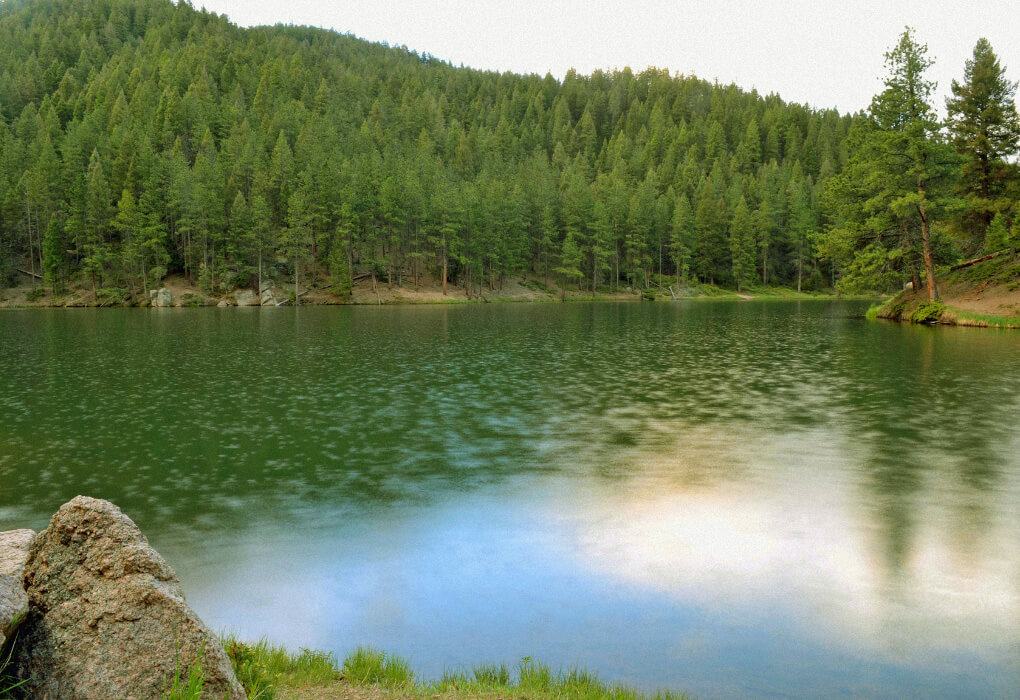 Palmer Lake is in a remote region of Eastern Washington on the northern side of Okanogan County.
It's home to one of the best smallmouth fisheries in Washington, including a state record for smallmouth bass.
Recreational anglers should purchase an annual fishing license that allows them to fish with a valid license for 12 months to access fishing on Palmer Lake alongside the other 300 lakes in Washington state.
If you're a local, Palmer Lake doesn't offer a marina or boat rental for quick access to the lake.
However, Split Rock sits on the sandy beach side of the lake with a concrete boat ramp that allows boats to enter the lake.
Palmer Lake also has excellent shore access at the Split Rock and Loomis, and Loup Loup sites.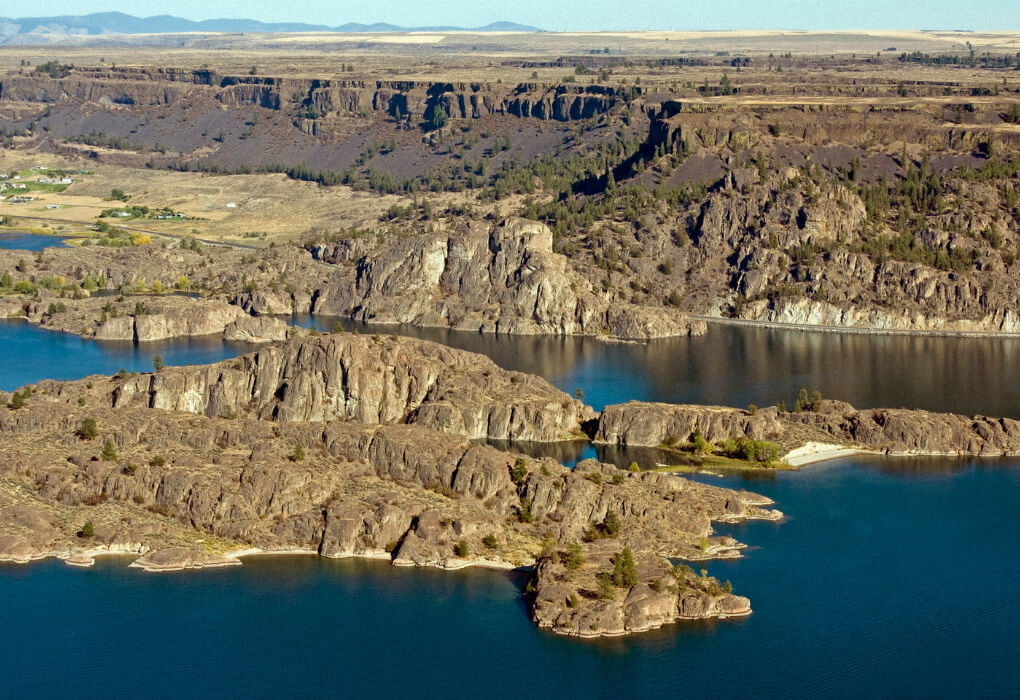 Central Washington is home to beautiful trophy walleye, smallies, and largemouth bass, of which many anglers dream.
Especially inside the 27-mile-long reservoir Banks Lake, which is easily accessible via boat launch, kayak, and canoe rentals.
However, due to its popularity beginning in March, a fisherman seeking an intimate bass fishing experience should head to the east side of Banks fishing lake.
The northern side of Banks Lake near Steamboat rock has a large pool of spawning and feeding bass into April.
Largemouth bass may be more challenging to find due to the Washington Department of Fish and Wildlife's (WDFW) efforts to restore the population over the years.
As a result, they are most popular in the shallows flats and weed lines of the bay, Devil's Punch Bowl between Steamboat Rock and Coulee Boulevard, and north of Devil's Punch bowl at Osborn Bay.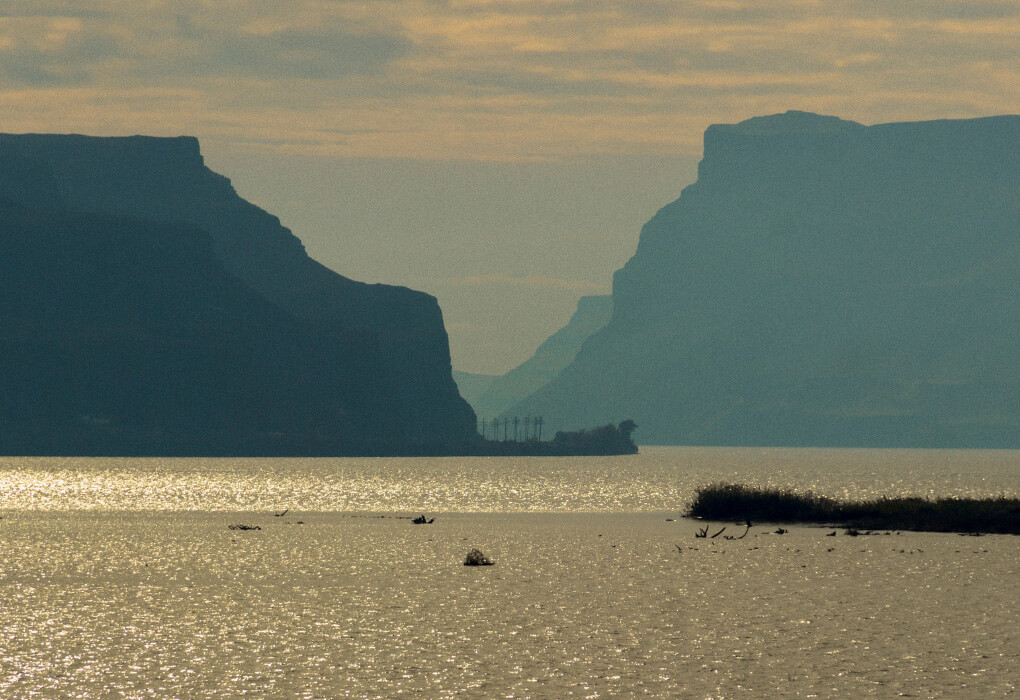 Lake Wallula is one of the most extensive freshwater lowland lakes in Benton County for Washington State bass fishing, especially smallmouth bass.
The lake stretches upstream from the pacific northwest's Oregon Mcnary Dam, Columbia River's Priest Rapids Dam, and Ice Harbor Dam on the Snake River.
In addition, the lakes have many boat launches alongside the Columbia River upstream to Richland's Vernita Bridge.
Bass that love wide open areas will swim to downriver pools away from most busy boat launches, even in the winter.
Anglers that frequent the lake use worm-harness rigs and troll diving plugs to catch their favorite bass during the peak of the summer season.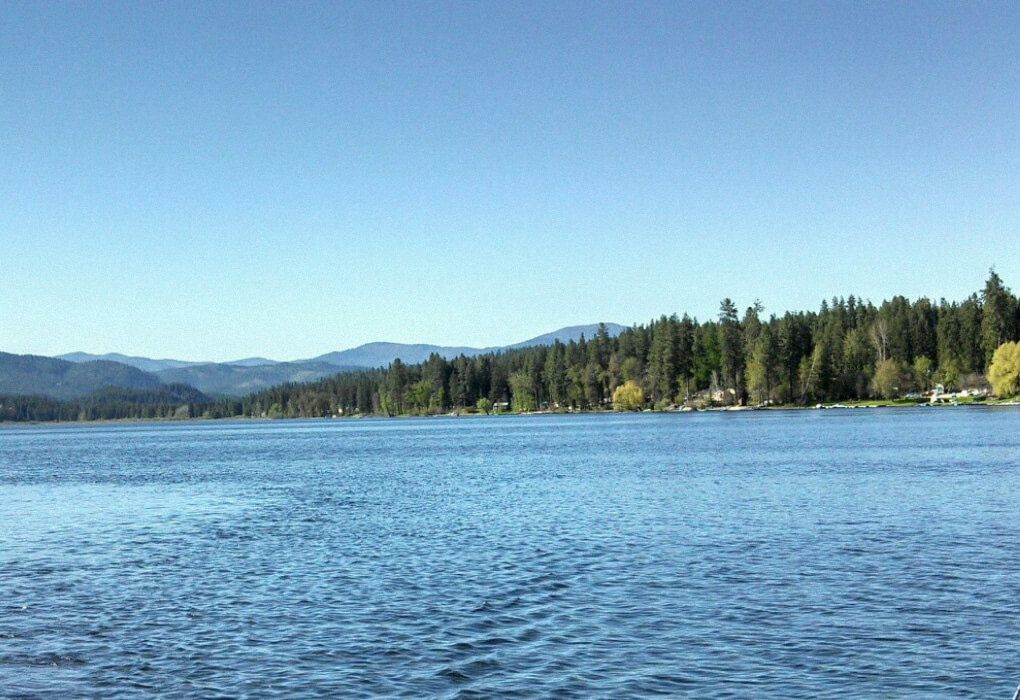 Locals looking for 5lb largies in eastern Washington should visit Eloika Lake just north of Spokane during mid-spring and early fall.
However, even though the winter season slows largemouth growth, winter ice fishing in January is known as a chance to reel in a true lunker.
However, if ice fishing sounds too cold, hop on your boat during the spawning spring and summer seasons.
Because Eloika bass are picky, they love Eastern Washington evenings, shiny silver crankbaits, and old-school buzzbaits.
On the contrary, fly fishing anglers should target bass near sandy pools.
To help preserve the largemouth-heavy yet slow-growing bass population, Eloika Lake recommends anglers catch and release since they tend to be older bass.
In addition, catch-and-release fishing practices help maintain fish populations by allowing them to enter and reintegrate into their habitat and reproduce in the ecosystem.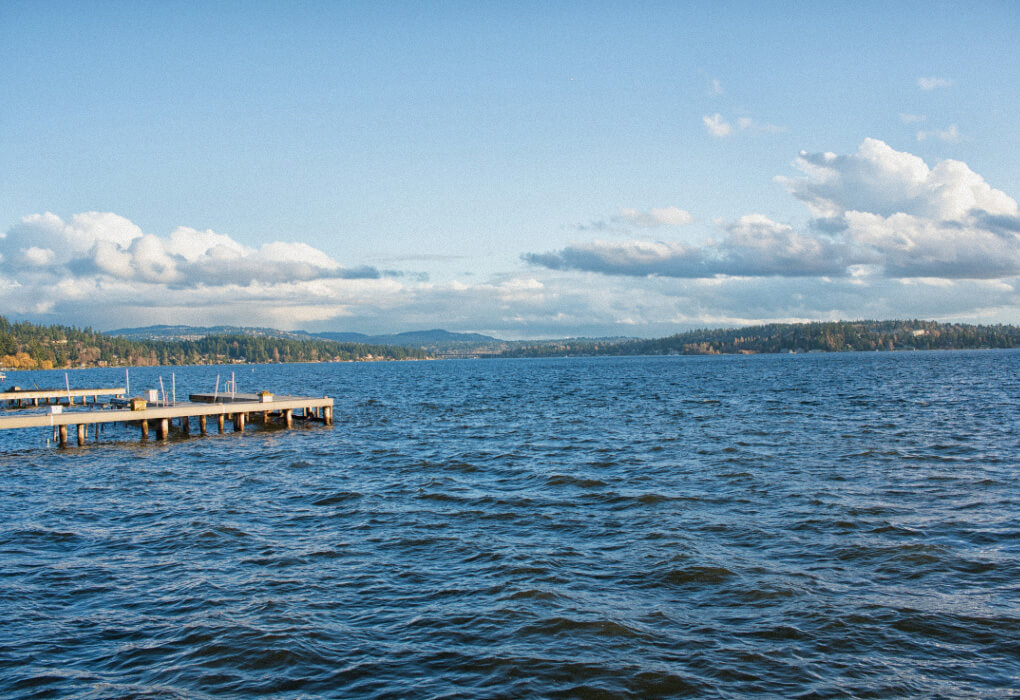 Lake Washington is Seattle's favorite lake for boat-side recreation and bass fishing.
The lake nestles between the city of Seattle, Bellevue, Kirkland, and Renton; and is riddled with access piers at Waverly Park, Gene Coulon Memorial Park, Seward Park, and Luther Park.
The bass fishing in this lake is for recreational catch and release practices from April to September.
The WDFW recommends that consuming the fish from the lake can expose anglers to long-term PCB and mercury contamination.
However, venturing further north of Lake Washington will take you away from urban pollution into the concrete boat launch at Lake Sammamish and its surrounding private resorts.
Lake Sammamish is known to be home to a few big bass. So if you're looking for a trophy, this is the lake to visit.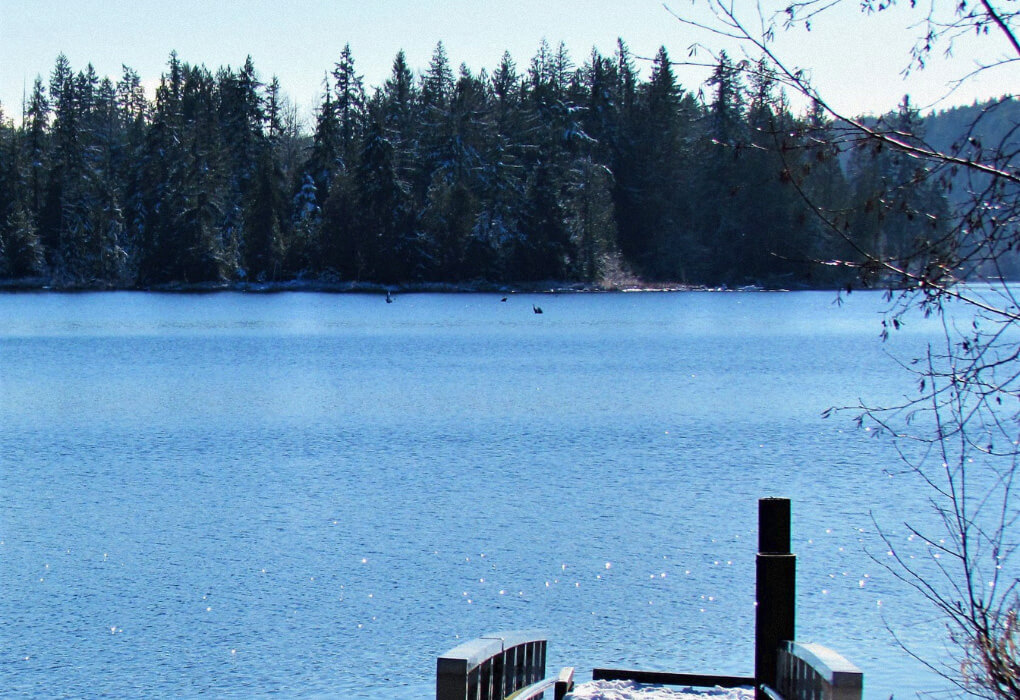 When looking for good-sized rock bass, you must try out Lake Kapowsin.
Rock bass love hanging around the lake's weeds and old logs. Therefore, it is easiest to catch them at the beginning of May into September when the weather is warmer.
You could also catch some catfish here. It's easier to lure in the bass at Lake Kopwsin with live local grub from old wood stumps or your favorite summer topwater bait.
The best topwater baits for summer mimic nature and get anglers excited:
Hollow-bodied frogs look similar to real frogs resting on lily pads, and grass mats
Buzz toads simulate injured fish and frogs near grass lines
Walking baits imitate dying baitfish above rock piles and around docks
In addition, Lake Kapowsin also has largemouth bass that tend to be active in the early morning and overcast afternoons.
They are easiest to catch with soft-plastic lures, topwater baits, and hard baits from a boat.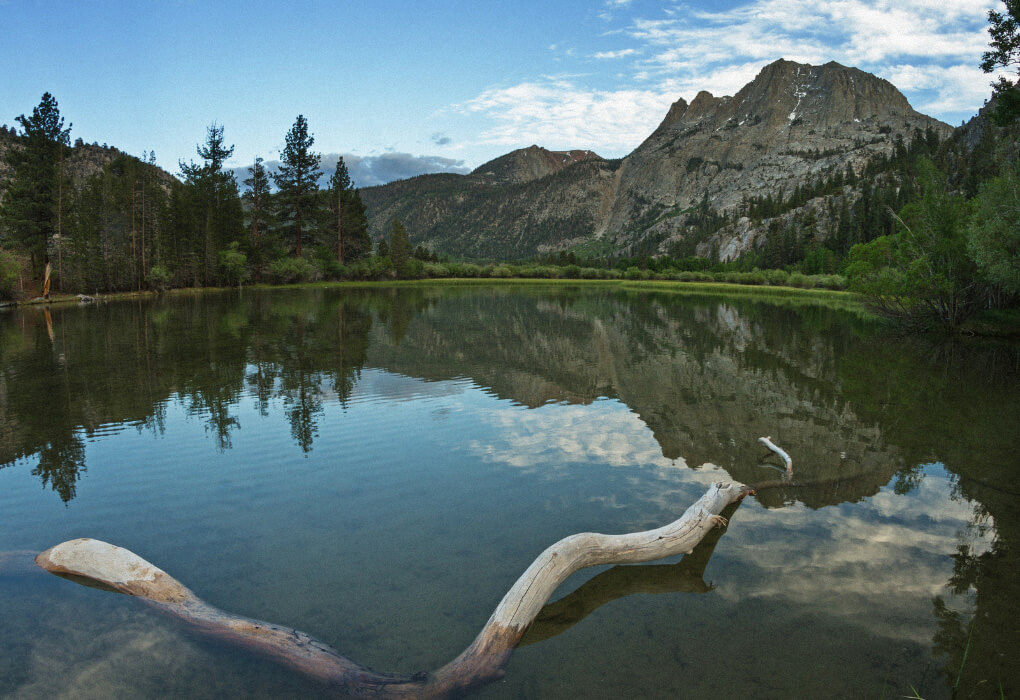 Local anglers that want to catch big 10-pound largemouth bass and escape the busy city can start heading towards the Cascade Range until they meet Mt. Saint Helens National Volcanic Monument.
From there, the road takes a right up to Silver Lake– home of one of the best bass fisheries in Washington.
However, professional and amateur anglers can scout out the area before spring and summer bass tournaments begin to crowd the lake on the weekends.
The best time to find these hard-to-get game fish is during the weekdays, in the chilled mornings and evenings, near lily pad-cooled areas, submerged trees, and pockets of shade once the sun has risen.
Whether on Silver Lake's southern, eastern, or northeastern end, you can count on soft-plastic lures, crankbaits, topwater lures, and jigs to land bass.
In addition, the northern regions of the lake have small bays where the bass hang around nearby bushes.
Bass Fishing in Washington State Is a Paradise in the Pacific Northwest
Aside from Washington's beautiful rivers, streams, lakes, and reservoirs; they stage the perfect habitat for Washington bass fishing.
Be it largemouth or smallmouth bass across the state from western Washington all the way east.
But before you head out, remember to pack your favorite fishing lures, a pair of polarized sunglasses, fishing boots, and a good cup of coffee to help you get on the water bright and early.
Drop a comment below with what you consider the best bass lakes in Washington State.