---
We independently research, test, and recommend the best products; you can learn more about our review process here.
Minn Kota is a well-known trolling motor manufacturer with decades of experience, unlike Newport Vessels which has a little over a decade of trolling motor manufacturing experience. So when comparing Newport Vessels Vs Minn Kota trolling motors, we have to keep price and features at the forefront of our minds.
Both trolling motor brands have their respective place, so it's up to you to decide what matters most to you, price or features.
---
Newport Vessels Trolling Motors
For over a decade, Newport Vessels has been known for making quality trolling motors for small budgets. They are often limited on features because they strive to stay within the average anglers' budget.
They also manufacture dinghies or inflatable boats and electric outboard motors used for fishing and exploring. Newport Vessels' primary targets are saltwater boaters and kayakers. Their most powerful trolling motors only go up to 86lbs of thrust, but all are rated for saltwater use.
A majority of Newport Vessels trolling motors are transom mount motors. The most common size is the 55lb thrust trolling motor; several of their models offer this spec because it's a good all-around size for most boats under 16′'.
Minn Kota Trolling Motors
*Riptide indicates a saltwater model option
Minn Kota Motors made the best trolling motor for years until the Lowrance Ghost and Garmin Force came out. However, Minn Kota still has a lot to offer the average angler because they have trolling motors with excellent features to fit nearly every budget.
Minn Kota has basic transom mount trolling motors with limited budget-friendly features, and they also manufacture a trolling motor with many of the latest features for the most dedicated anglers.
Unlike Newport Vessels, not all Minn Kota's trolling motors are saltwater compatible. They must be the Riptide version to hold up to the abuses of saltwater. So if you're primarily a saltwater angler, check out the six Riptide versions available from Minn Kota.
Minn Kota Features Vs. Newport Vessels Features
Suppose you're solely basing your decision on features. Minn Kota wins hands down. As I mentioned earlier, Minn Kota was only recently passed by Lowrance and Garmin for bringing the most innovative trolling motor to the market.
If you're primarily interested in price, Newport Vessels makes the trolling motor. I would like to see them put all of their best features into one trolling motor instead of spreading them across their lineup of products.
Mounting Features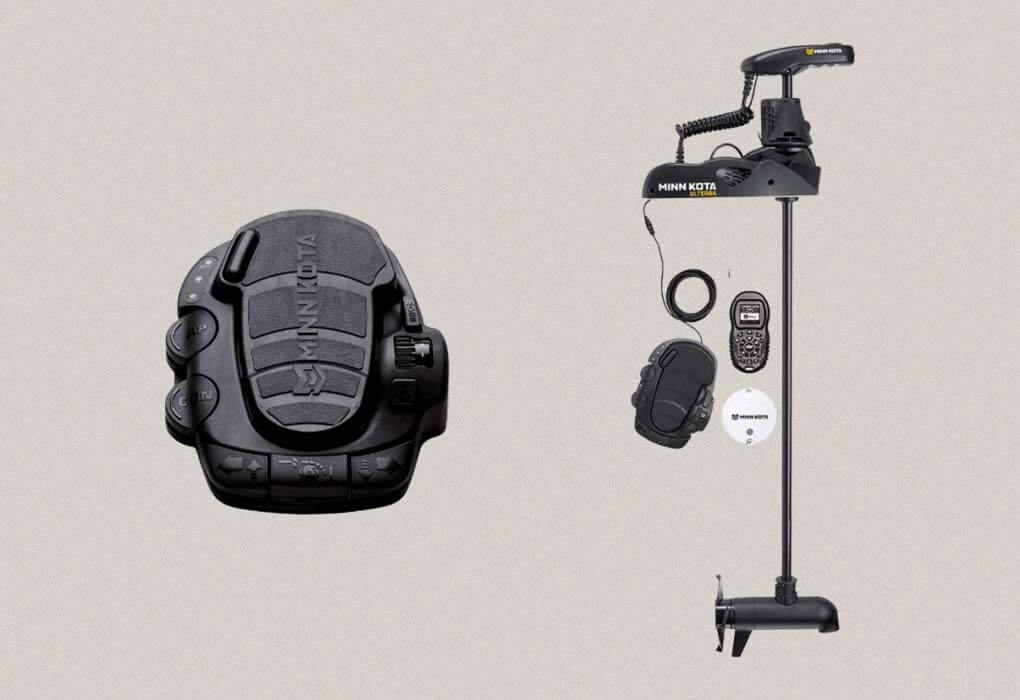 Determining where you need or want your trolling motor mounted is crucial before purchasing a trolling motor. There are two primary locations to mount a trolling motor, the bow or transom.
Minn Kota
Minn Kota has several models of electric trolling motors that cover the spectrum of mounting options. The Ulterra, Ultrex, PowerDrive, Terrova, Pontoon, Fortrex, Edge, and Maxxum are all bow mount trolling motors. Whereas, the Endura, Endura Max, Traxxis, and Vantage are all Transom mount trolling motors.
Newport Vessels
The only bow mount Newport Vessels trolling motor is the Pontoon series. The rest are transom mount trolling motors.
Thrust Options
The amount of thrust your trolling motor can produce is directly related to how fast it can propel your boat. If you're in a small boat, then a small trolling motor like a 36lb or 55lb thrust trolling motor will work fine. If you're in a large bass boat, you'll want a minimum of 62 pounds of thrust.
Minn Kota
Minn Kota has a trolling motor capable of producing the amount of thrust you need at full throttle for your fishing boat.
Newport Vessels
Newport Vessels has several thrust options available; however, not as many as Minn Kota. They have a mini trolling motor for kayaks that has 36lbs or 55-pound thrust.
Power Features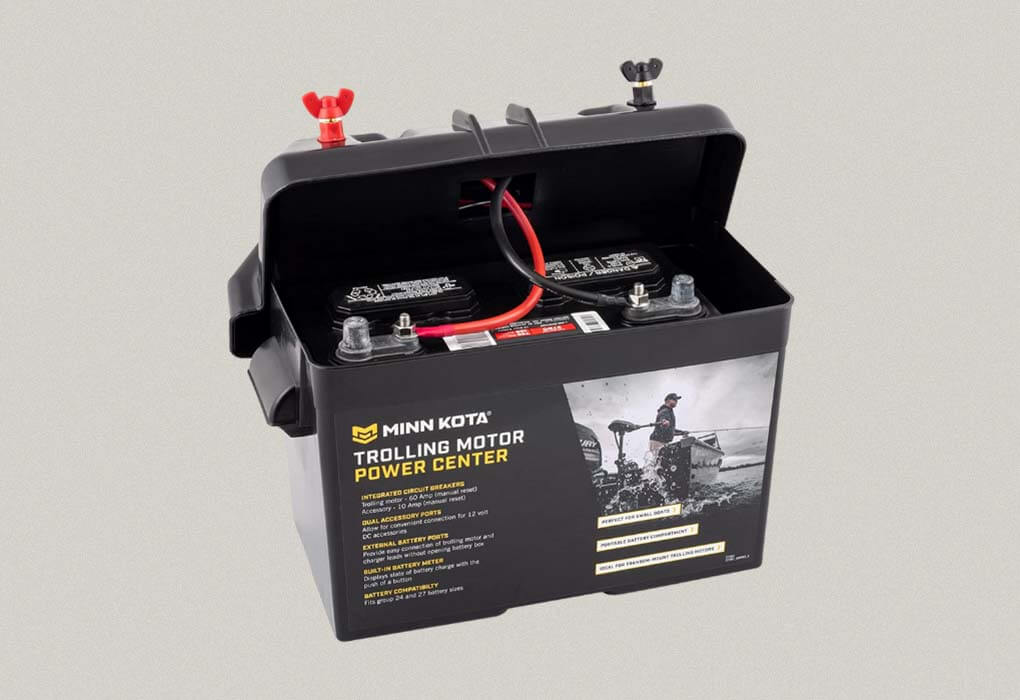 To get the maximum thrust, you need the maximum amount of power. It's also essential to have the option of downsizing the deep cycle trolling motor battery (power) but still having a functioning trolling motor.
Minn Kota
Most of Minn Kota's trolling motors are 12 or 24-volt trolling motors. The high-end trolling motors are 36-volts so that all the features have enough power to operate correctly. The model will ultimately determine which marine battery you need.
Newport Vessels
Newport Vessels primarily offers trolling motors powered by 12-volt batteries with a couple of models that can handle 24-volts. Their trolling motors don't provide the extra features that Minn Kota's do, so they don't need the extra power. That also means they aren't capable of producing as much thrust either.
Shaft Length Options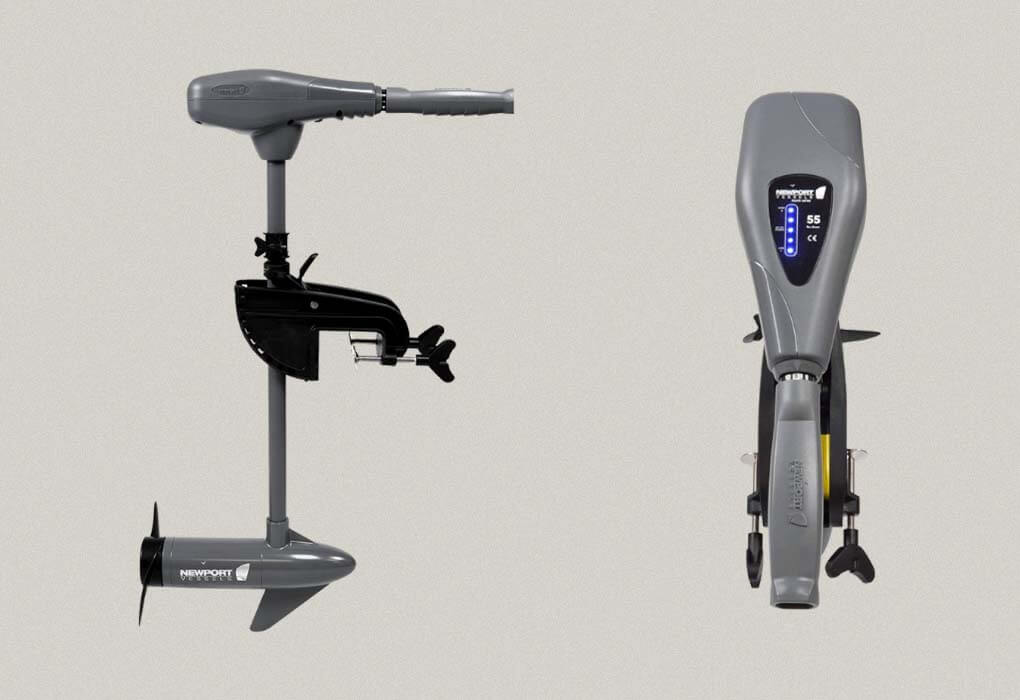 New boaters easily overlook shaft length. It's important because if you have too long of a shaft, it gets in the way, and if you have too short of a shaft, it won't reach the water as you encounter waves.
Minn Kota
Since Minn Kota has been making trolling motors for decades, they have a wide selection of fiberglass composite shaft lengths for nearly every situation. The one they are missing is a shaft length for kayaks, which is ideally a 36-inch shaft, but I'm biased as a kayak angler.
Newport Vessels
The Newport Vessels Pontoon series has the longest shaft of all Newport Vessels trolling motors at 55″. Most of their trolling motors have 36″ fiberglass shafts, which is great to put on the back of a Jon Boat, kayak, or inflatable boat. However, I'd like to see a wider variety of shaft lengths from Newport Vessels.
Technology Features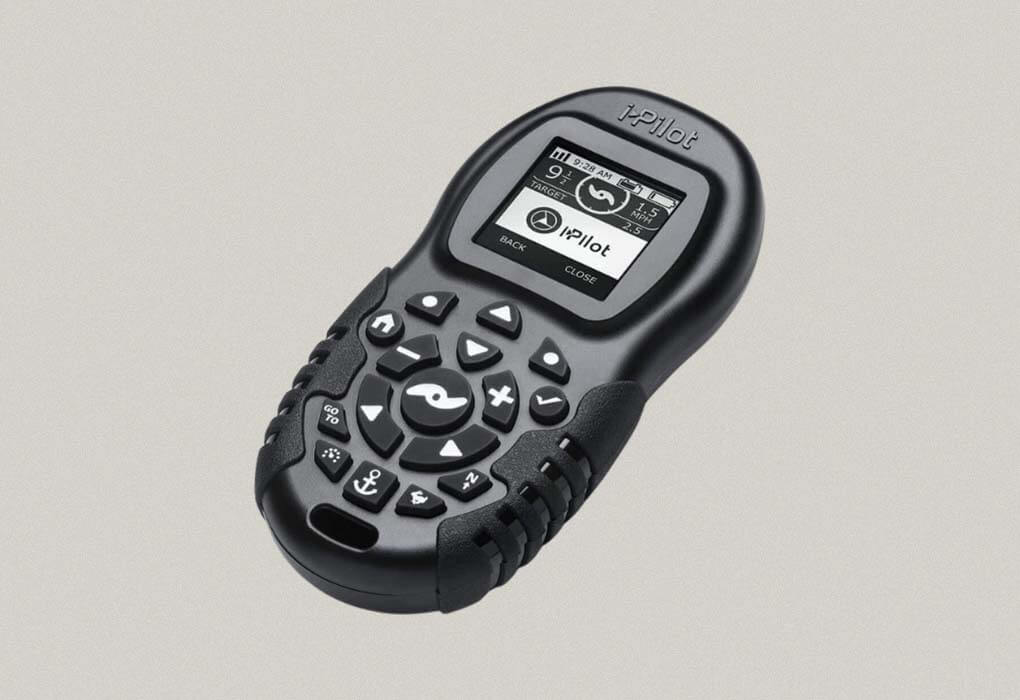 Not too long ago, Minn Kota was the leader in technology features for trolling motors with built-in sonar, Digital Maximizer, and iPilot. Newport Vessels doesn't try to compete with fancy features. Instead, they choose to keep their products simple.
The latest and greatest features might help you find more fish, but you still have to catch them!
Minn Kota
Until recently, Minn Kota was always an innovator when introducing new technology to trolling motors. They had the first self-deploying trolling motor, iPilot, AutoPilot, Universal Sonar 2, and Built-in Mega Imaging.
It won't surprise me if they move away from the Digital Maximizer, which is supposed to prolong battery life, and decide to use brushless motors to make their electric trolling motors more efficient and powerful.
Newport Vessels
If you're a fan of keeping things simple, then Newport Vessels trolling motors are for you. They don't have the fancy technology features that Minn Kota does.
Steering Features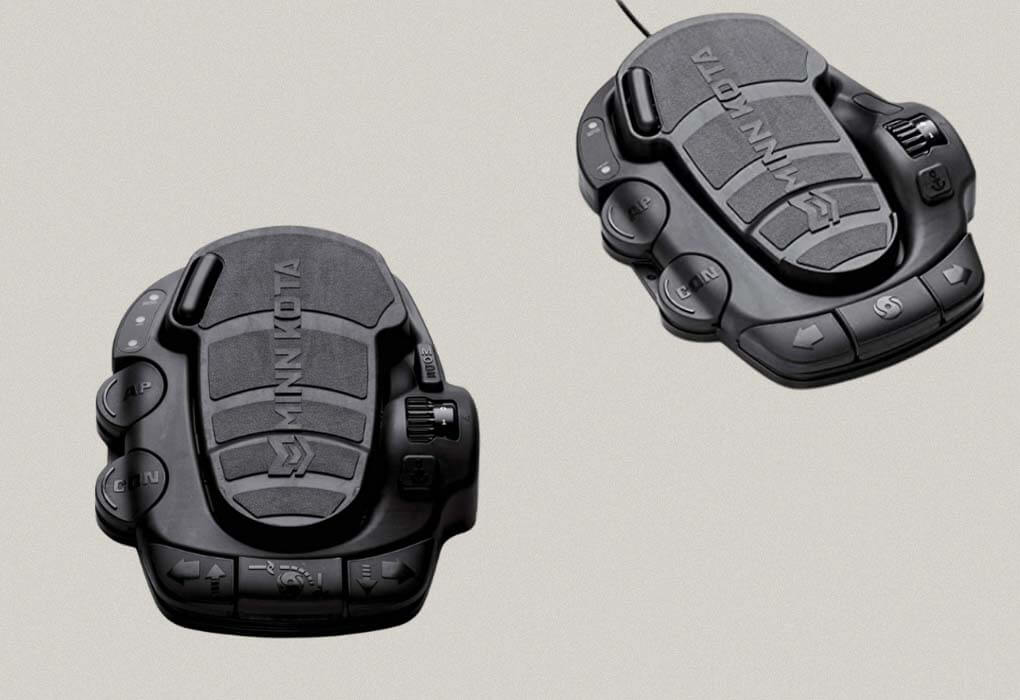 Knowing how you plan to steer your trolling motor is vital when purchasing the correct trolling motor. There are four primary ways to steer a trolling motor: a tiller handle, foot pedal, fish finder, or remote.
Minn Kota
Minn Kota has trolling motors that can be steered using previously mentioned methods. No trolling motor on the market uses all the forms; however, Minn Kota has a couple that can be steered using multiple methods, thanks to the One-Boat Network and iPilot-link.
Newport Vessels
Newport Vessels' primary steering method uses a tiller handle connected to the motor head unit. The NK series is the odd duck; it uses a hand throttle for speed control and steering cables for a kayak.
Water Options
The main area Newport Vessels excels in is the option to use their motors in freshwater or saltwater because they're corrosion-resistant. To get the corrosion resistance from Minn Kota, you must use the Riptide models.
Minn Kota
Unless you have the Riptide version, Minn Kota trolling motors are only rated for freshwater.
Newport Vessels
Newport Vessels offers the option of both a fresh and saltwater trolling motor. However, you should still clean it after each use in saltwater to help prolong the life of the trolling motor.
Stand Out Features
As I mentioned previously, if you are only concerned with having excellent features, then Minn Kota takes the cake because their trolling motors offer several features that Newport Vessels do not have.
Minn Kota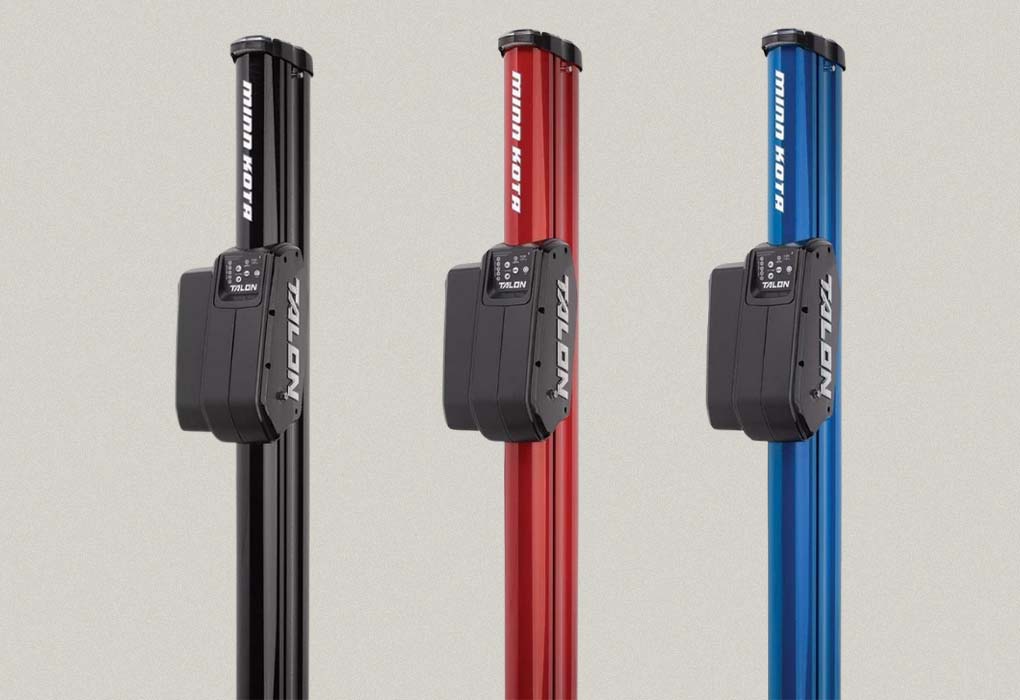 The One-Boat Network connects your trolling motor to the other electronics on your boat, such as Humminbird fish finders, Minn Kota Talons, and an app on your phone.
I love the built-in Universal Sonar 2 feature because it doesn't force you into a corner regarding your sonar, and you're able to have quality sonar built into the trolling motor. No more strapping the transducer to the lower unit!
i-Pilot and i-Pilot Link allow you to use the GPS on your trolling motor as an anchor and use your Humminbird electronics to operate your trolling motor.
Newport Vessels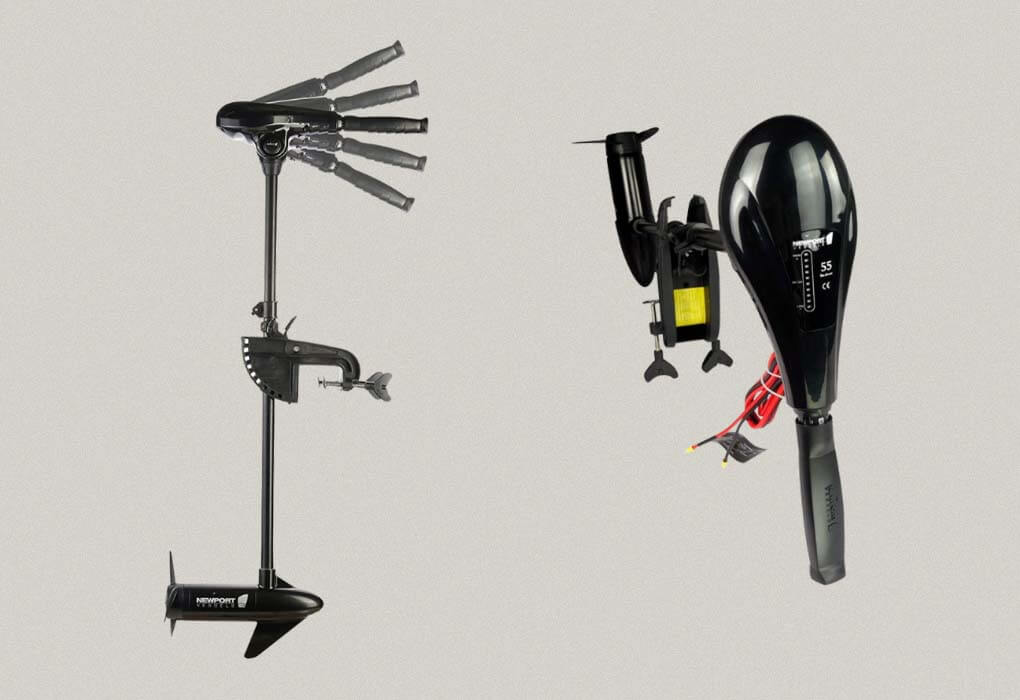 Newport Vessels' stand-out features are the option for a camo wrap, tilting head for added comfort, LED battery meter, and shorter shafts ideal for smaller boats.
Conclusion
Honestly, it's challenging to compare Newport Vessels Vs. Minn Kota because their target markets are often different. Minn Kota is the better-known and trusted company. However, I've heard in recent years their quality and customer service are beginning to lack.
In contrast, Newport Vessels is known for excellent customer service and simple products that work at an affordable price. Check out my full Newport Vessels trolling motor review!
You should purchase a Minn Kota trolling motor if:
Features matter most
Want a well-established brand
Use Humminbird electronics
Fish from a boat 16′ or larger
You should purchase Newport Vessels electric motors if:
Price matters most
Want a simple motor
Like an LED battery indicator
Want excellent customer service
Fish from a smaller boat or kayak
If you have any questions or comments about either brand, I'd love to have a conversation in the comment section!