Last Updated on January 12, 2022
We independently research, test, and recommend the best products; you can learn more about our review process here.
Garmin and Lowrance have proven themselves to be worthy of consideration for the king of trolling motors despite only recently bringing new trolling motors to the market.
When it comes down to the head-to-head match-up of the Lowrance Ghost vs. the Garmin Force, which one is the best?
Honestly, it comes down to brand preference. Both trolling motors offer similar features and quality at a comparable price. If you own Lowrance electronics, go with the Ghost. If you own Garmin electronics, go with the Force.
Let's get this duel started to see why they're co-kings.
---
Lowrance Ghost Quick Overview
Lowrance has long been established as a high-quality manufacturer of fishing electronics. The Ghost is the first trolling motor produced by Lowrance, and they truly delivered, and why I rated them with a 9/10 in my Lowrance Ghost review. It has all the features we have come to expect from high-end trolling motors:
Quiet brushless motor
Spot lock/anchor lock
Multiple control options
Lowrance integrated sonar
Multiple power options
AutoPilot
The Lowrance Ghost offers a 360-degree breakaway mount and automatic realignment, which is the secret weapon that helps it gain an edge in this battle.
Garmin Force
Like Lowrance, Garmin has been at the leading edge of electronics for the past several years. The Force is their entry into the trolling motor market, and Garmin they out swinging for the fences as you can see in my Garmin Force review. The Garmin Force trolling motor offers every feature we expect from our trolling motors, such as:
Spot lock/anchor lock
Quiet brushless motor
Garmin integrated sonar
Multiple power options
Multiple control options
AutoPilot
The Garmin Force has a unique feature that no other trolling motor offers. The ability to steer by pressing a button and pointing the remote in the direction you want to go. This helps to even things back out in the battle for the king of trolling motors.
When we compared Garmin Force vs. Minn Kota Ultrex, it was easy to see why one should use the Force instead of the Ultrex. The Force trolling motor has several unique features like gesture steering that the Ultrex doesn't have at a similar price.
Garmin Force Features vs. Lowrance Ghost Features
Both trolling motors offer several of the same features such as stow and lift assist and electric-steer. Let's find out how each delivers in terms of quality for their features?
Brushless Motor
A brushless motor is quieter, more powerful, and more efficient than traditional trolling motors. Both the Force and the Ghost offer brushless motors; which one delivers best?
Garmin Force
The Force is extremely quiet while in use. The only sounds you hear are the electric motor as you turn and the water lapping against the boat.
As for the power, at face value, it looks as though the Force is not as powerful. Garmin, however, claims that it is more powerful than competitors when using the same testing standards. After my research, I found no reason to doubt the power of the Force. The ability to move a 21-foot bass boat at four mph is plenty powerful for any angler.
The efficiency of the Force trolling motor is staggering. This means you won't have to worry about running out of battery juice while on the water. Nor will you have to charge the trolling motor batteries after every single fishing trip.
Lowrance Ghost
Like any other ghost, the Lowrance Ghost is silent. You will hear the splash of the water and the head unit turning, but that is all you will hear.
On paper, the Ghost is more powerful. Boasting 120lbs of thrust to Forces' 100 lbs of thrust powered by 36 volts.
Once again, the Ghost is highly efficient. You won't have to remember to charge the batteries after every trip, nor will you need to be concerned about running out of power during your fishing adventures.
"The narrow winner of this feature is the Lowrance Ghost because they claim to offer more thrust."
Anchor Lock
Anchor lock has become a game-changer for many anglers. Having the ability to stay in one spot without fiddling with the trolling motor means you can catch more fish.
Garmin Force
The Force is GPS compatible, offering spot lock or anchor lock. In the early stages of release, it was known to have a few issues of drifting off the spot and then quickly lurching back to the original place.
Those issues have been addressed with software updates, so you shouldn't have anything to worry about now.
You initiate anchor lock by pressing a button on the remote or the foot pedal.
Lowrance Ghost
The Ghost is also GPS compatible and offers anchor lock/spot lock. Lowrance made it easy to initiate with a button on the foot pedal or the wireless remote.
Both brands offer anchor lock and it's simple to initiate so this feature is a TIE.
Integrated Sonar
The days of strapping a transducer to the bottom of the trolling motor are passed. Today's top trolling motors offer a transducer built into the trolling motor's lower unit.
Garmin Force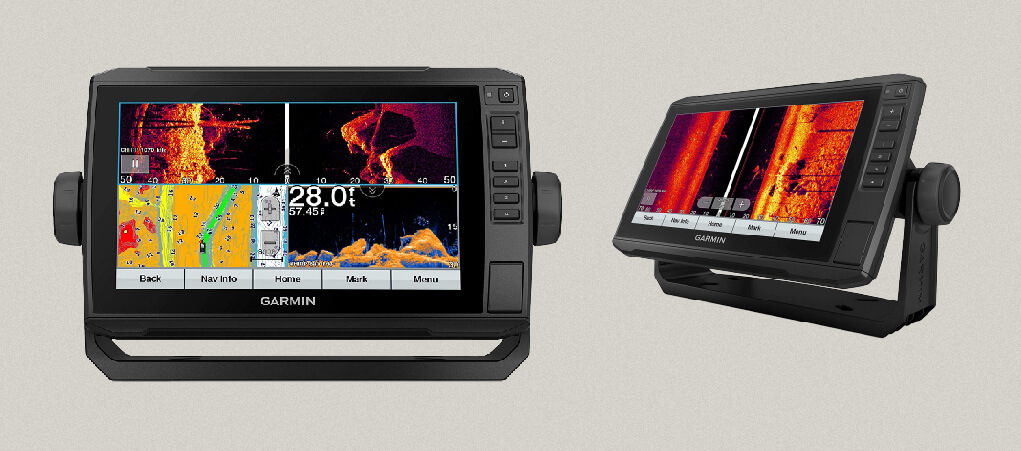 The Force offers multiple transducer options so that you can use the CHIRP sonar, ClearVu, and SideVu. However, it is only compatible with Garmin electronics, so you will have to purchase a different transducer if you want to use another brand of fish finders.
Lowrance Ghost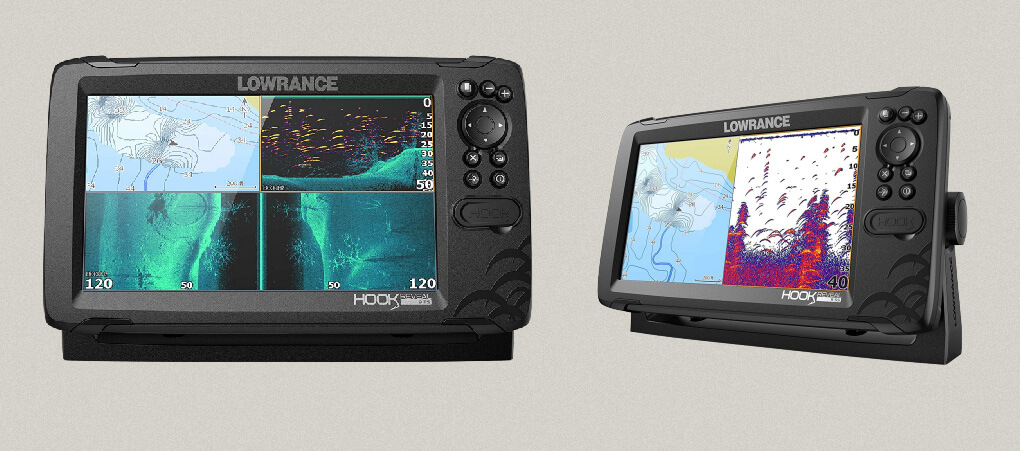 The Lowrance Ghost comes with the HDi sonar Nosecone, which is perfect for using the CHIRP sonar, and you can easily upgrade to Active Imagining 3-in-1. Quickly drop waypoints on your maps using the foot pedal. Once again, only Lowrance Sonar is supported, so if you own a different brand of electronics, then you will need a separate transducer.
Both trolling motors only offer their brand for integrated sonar, so this feature is a TIE.
Power Options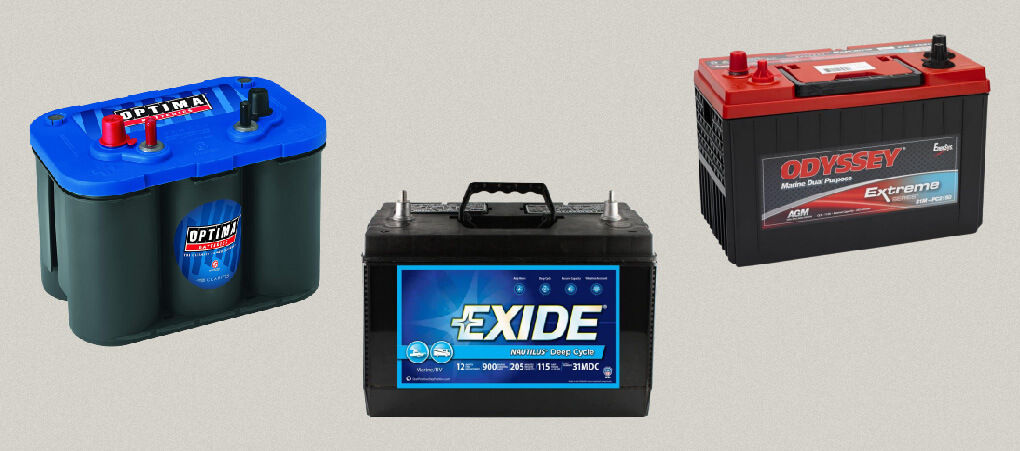 The ability to switch between 24v and 36v can be the difference between ending your adventure early or staying out on the water. Both trolling motors offer this feature.
Garmin Force
Use the Force with 36v if you need more thrust and 24v if you don't need as much power. The Force is capable of functioning correctly with either configuration you choose.
Lowrance Ghost
The Lowrance Ghost is most powerful using 36v; however, it will still function properly at 24v with less thrust.
Both motors offer multiple power options so this feature is a TIE.
Control Options
Having more than one way to steer your trolling motor means you can focus on messing with a fish at the back of the boat and not be concerned with rushing back up to the front to adjust your trolling motor. Both motors offer multiple options, but one reigns supreme.
Garmin Force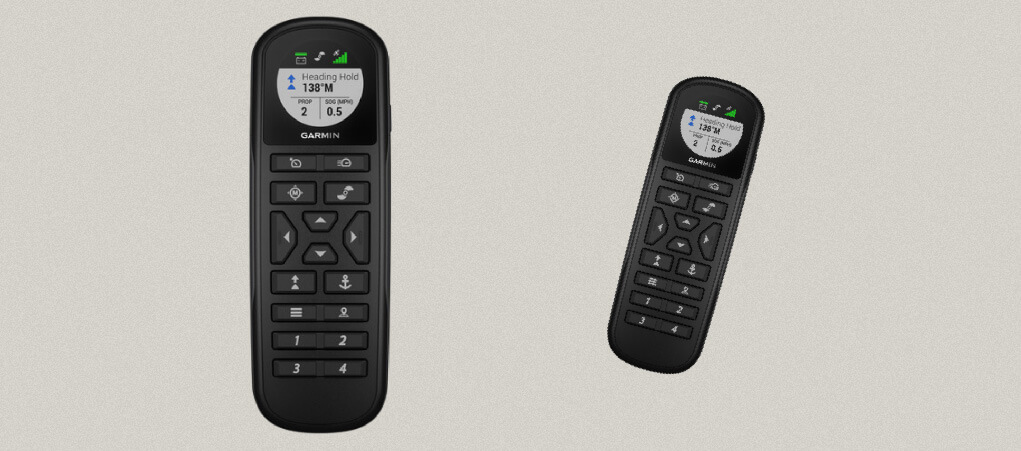 You can control the Force using the traditional or wireless foot pedal, the wireless remote control, or Chartplotter on your Garmin electronics. When using the wireless remote, you can engage the gesture steer to point in the direction you want to go.
Lowrance Ghost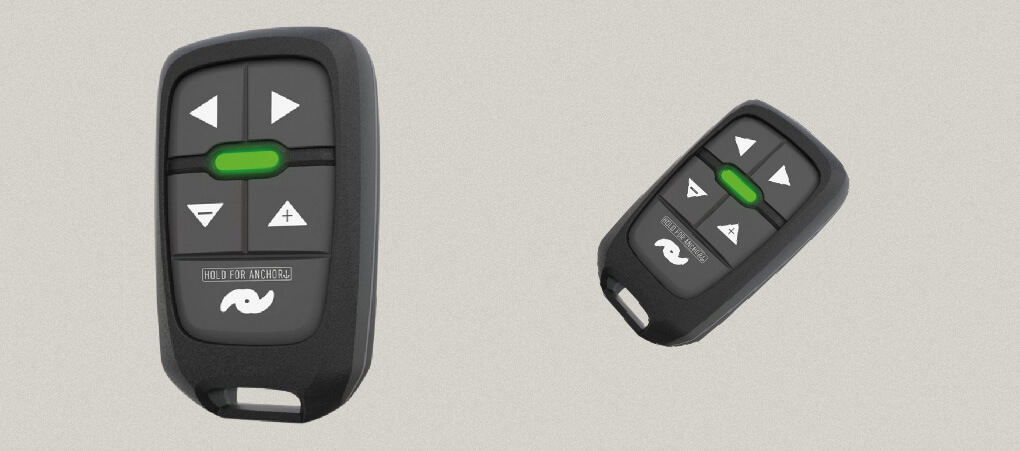 Controlling the Lowrance Ghost is accomplished by using the foot pedal, wireless remote, or Lowrance electronics.
While both trolling motors come standard with multiple control options the Garmin Force offers the coolest way to steer.
Autopilot
We have entered the era where we no longer have to be consumed with constantly steering the trolling motor.
It must have an autopilot feature to be considered the king of trolling motors. Luckily, for both of our contenders, they do.
Garmin Force
Using Chartplotter on the Garmin sonar units, you can create a path for your trolling motor to follow. This means you can spend more time fishing and less time steering your boat.
Lowrance Ghost
The Lowrance Ghost also offers the ability to create a path and then have the trolling motor follow it.
Neither motor edges out the other with this feature so it's a TIE.
Stand Out Features
To be king of the trolling motors, one must stand out. The king must-have capabilities and features that no other has, but what happens when both options have features the others do not?
Unique Lowrance Ghost Features
The Ghost has two unique features that I believe help it stand out above the crowd. They are the-
360-degree breakaway mount: This is great for fishing rocky or stumpy areas where you will inevitably run into something with the trolling motor. You don't have to worry as much about bending the shaft or breaking off the lower unit. It also automatically repositions itself after impact, so you don't have to worry about adjusting it.

Customizable foot pedal: You can program the buttons on the foot pedal to perform the functions you want them to. This is great if you're used to having certain buttons do specific tasks; you don't have to relearn a whole new system.
Don't miss our in-depth review of the Lowrance Ghost!
Unique Garmin Force Features
The Garmin Force has a remote control that offers two unique functions. They are:
Gesture control: Having the ability to point your remote in the direction you wish to go is mind-blowing! Other brands like Minn Kota and Motorguide offer the option to use a remote control, but no other brand has anything like gesture control.

Waterproof and Floating remote: The Lowrance remote might be waterproof, but it won't do you much good if it's lying on the bottom of the lake. If you accidentally drop your Garmin remote overboard, you can rest easy, knowing it will float.
Motorguide trolling motors have been a fan favorite for many years, the reason why I suggest you to go ahead and check out my Motorguide x5 Review.
The last unique feature of the Garmin Force is the:
The ability to be used in freshwater, brackish-water or saltwater is perfect for the angler who lives along the coast and frequents different water salinities. Garmin does clarify the need to properly clean the Force after each use in brackish or saltwater.
For a more in-depth trolling motor review, check out the one we wrote on the Garmin Force!
Conclusion
As far as the king of the Garmin Force vs. Lowrance Ghost battle goes, it's a tie. Each motor has unique features that will benefit any angler who uses it. However, there are specific instances when one brand will outperform the other.
You should buy a Lowrance Ghost if:
You already or plan to own Lowrance electronics.
You run into lots of underwater structures.
You need a customizable foot pedal.
You need a 60″ shaft.
If any of these instances sound like you, check out the Lowrance Ghost trolling motor!
You should buy a Garmin Force if:
You already or plan to own Garmin electronics.
You fish brackish or saltwater.
You need a remote that's waterproof and floats.
You like the gesture steer feature.
If these instances sound more like you, look into the Garmin Force!
Also, if you want to dive deeper, check out our Lowrance Ghost vs. Minn Kota Ultrex review.
About Post Author