So what makes Jacob Wheeler tick?
The guy is having one of the most dominant seasons in the history of professional bass fishing, winning three of the six tournaments so far on Major League Fishing's Bass Pro Tour schedule.
How is he doing it?
We'll find out how in this week's newsletter, plus get some of Wheeler's tips for beginners.
We'll also talk about a bass' memory and a summer float trip.
So let's get going. The fish are calling.
– Brent
P.S. As always – make sure to rate the newsletter at the bottom so I know what you like (and don't!) Hearing from you all keeps me going week after week.
---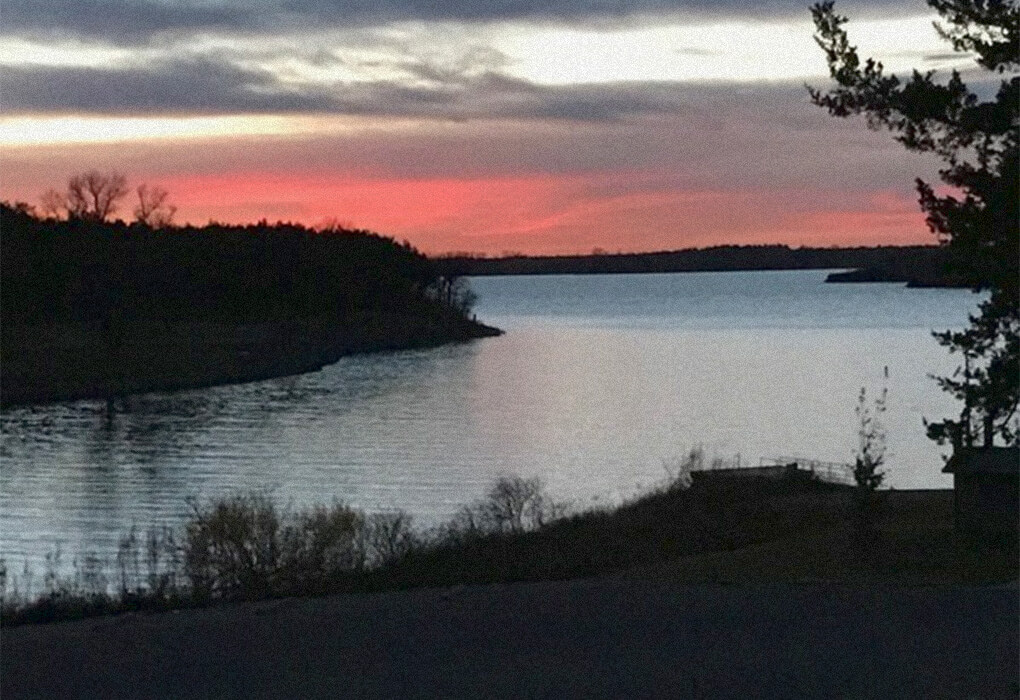 Deals of the Week
Everybody loves a deal. Here are three that caught my eye this week.
Sun protection clothing: Aftco is offering a sale on summer clothing on its website.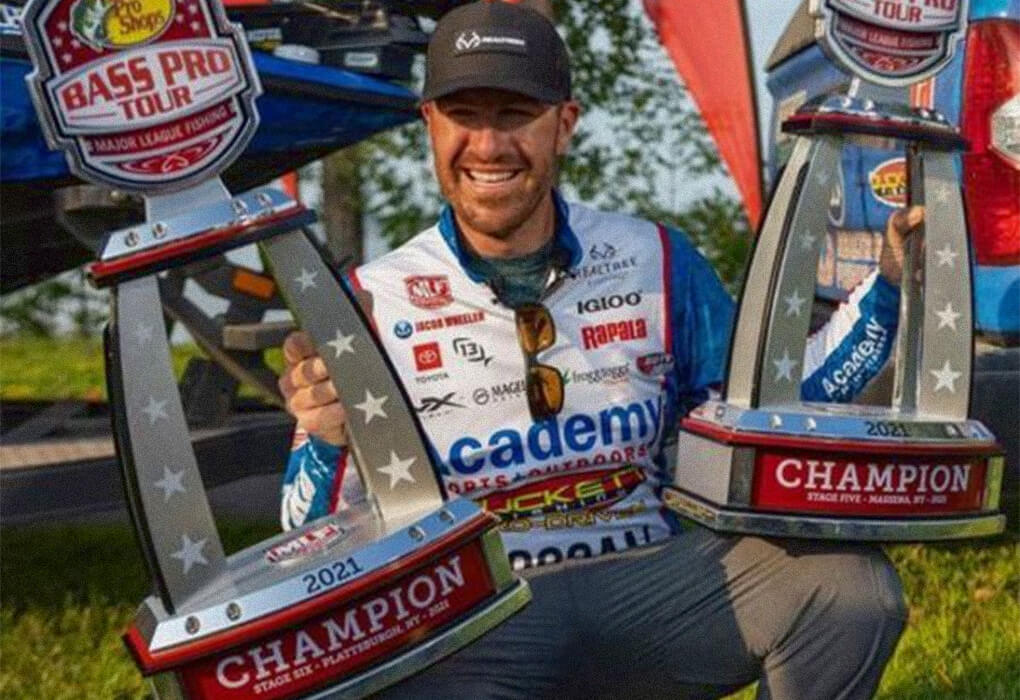 Jacob Wheeler has taken back-to-back championships on the Bass Pro Tour, and in dominating fashion. (Photo by Major League Fishing)
Using Technology To Spy on Bass
When Jacob Wheeler was a kid growing up in Indianapolis, he never in his wildest imagination could have imagined how he would be catching bass today.
"We would go out on my Uncle Morry's boat and drag a plastic worm around until we got a bite," said Wheeler, perhaps the most dominant bass fishermen in the game today. "We didn't have much for electronics in those days."
Today, Wheeler is one of the most technologically advanced fishermen in bass fishing's big leagues. His boat looks like a floating computer room. He uses a variety of units to find the fish and tell him what they are doing.
Largemouths and smallmouths can't hide when Wheeler is watching.
He has won five championships in the last two years on the prestigious Bass Pro Tour, and is widely considered fishing's hottest angler.
He credits part of that to the mix of Lowrance and Humminbird units he relies on.
He uses sidescan to locate the habitat the bass will relate to. Then he will utilize front-facing sonar and Lowrance's Active Target to pinpoint the location of the fish and what they are doing.
"Smallmouth live on irregularities in these natural lakes," Wheeler said. "Big boulders, isolated patches of grass, gravel–I locate those areas with my sidescan.
"I might find a boulder almost as big as my boat. That's their home base. But they're not always there.
"They spend part of the day roaming near that home base. I can use my front-facing sonar to find out where that broken-up school of fish are roaming.
"They're usually no more than 100 yards from that home base. Eight times out of ten, I will catch multiple fish that are just out roaming."
Lately, Wheeler has used drop-shot rigs with plastic baits such as Ned Rigs to get the smallmouth bass to hit.
The Lowrance Active Target unit gives Wheeler a real-time look at how the bass are relating to cover and the baits he casts their way. The screen displays icons of fish moving under and in front of his boat.
Like LiveScope, Active Target is popular with crappie anglers who fish vertically. But anglers such as Wheeler have shown that there are applications for bass fishermen, too.
Some traditional fishermen claim that such real-time sonar units give pros an unfair advantage. But Wheeler points out that the technology only helps find the bass, it doesn't make them bite.
"I've had bass follow a bait, then just drift off," he said.
Wheeler was winning tournaments before the latest technology even came on board. He views the advanced technology as just another tool.
A fisherman still has to have an awareness of seasonal patterns, baits, techniques and bass behavior. But the technology helps once those criteria are met.
"I've learned more about bass behavior through Active Target and LiveScope that I ever dreamed possible," Wheeler said. "It's really made me a better fisherman."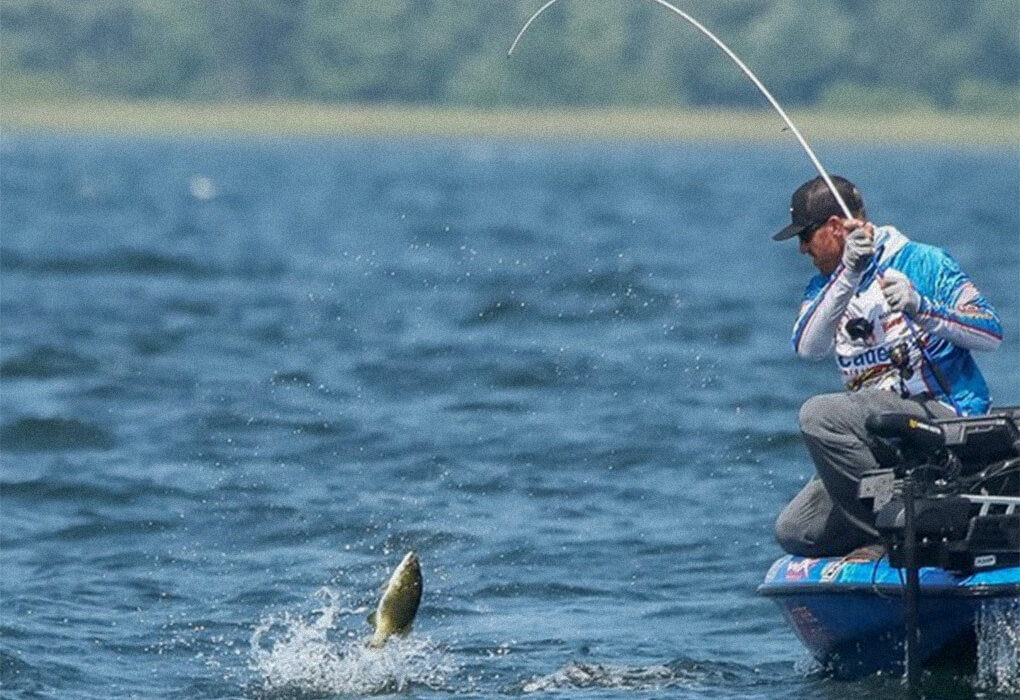 Jacob Wheeler fought a smallmouth on Lake Champlain en route to a championship in a Bass Pro Tour tournament. (Photo by Josh Gassmann/Major League Fishing)
Tips From A Pro
You don't need the latest in electronics, a high-dollar bass boat or tons of lures to get started in bass fishing.
Follow a few tips from Jacob Wheeler and you can catch fish.
Be versatile: Don't keep returning to your "favorite spot" day after day just because you caught fish there a few times. Consider seasonal patterns. Just because bass were shallow in the spring doesn't mean they will be there in the heat of summer.
A favorite bait: It's common for a bass fisherman to have a favorite bait. But resist the urge to use it every time out, regardless of the season or conditions. The next time the bite is on, put that bait down and try something else. Or try a different technique. If you catch fish, you will develop confidence in multiple baits.
Match your rod and reel to the lures you use: Learn to use ultralight, spinning and baitcasting equipment. Match your lures for the appropriate tackle. For example, you don't want to cast an ultralight bait like a Ned Rig on a heavy baitcasting rod. Likewise, you don't want to cast a spinnerbait or bass jig on ultralight tackle.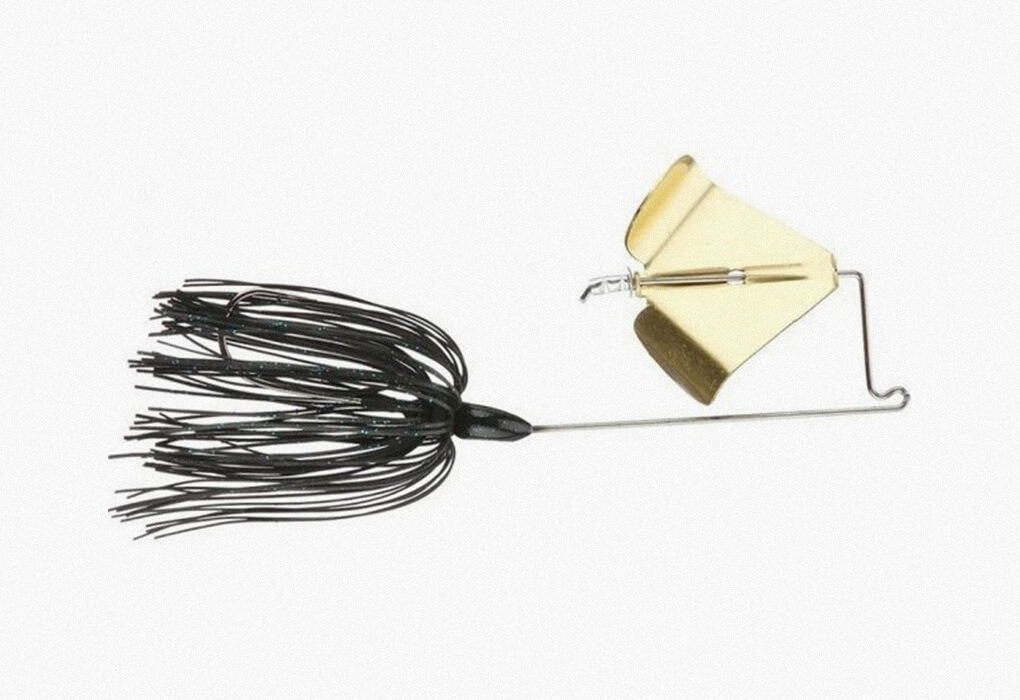 The Accent Jacob Wheeler Original Buzzbait
Lure of the Week
Do you want to throw the lure of the champs? Look at the Accent Jacob Wheeler Original Buzzbait.
Made by Accent Fishing Products, a small manufacturer in Indianapolis, this lure was designed by bass pro Jacob Wheeler.
"It's the only buzzbait I've ever used," said Wheeler, who now lives in Harrison, Tenn. "I wanted a big, noisy buzzbait that ran true out of the package."
Wheeler has used the lure, which features oversized blades that create commotion as it is retrieved, to catch multiple big bass.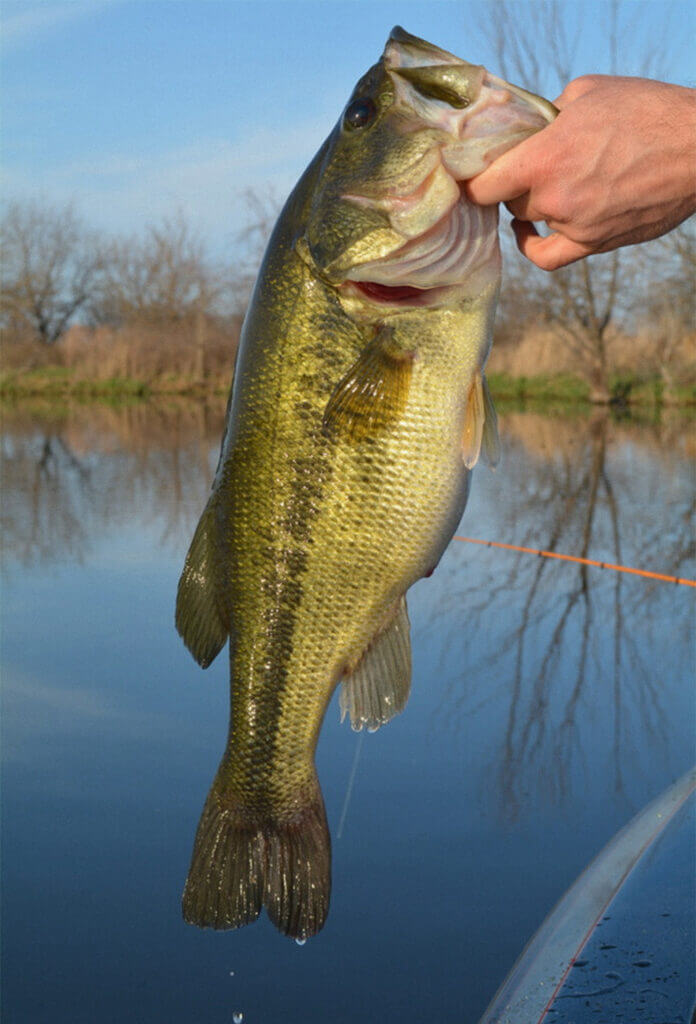 Many pro fishermen say bass can get conditioned to avoid lures they see too frequently. (Photo by Brent Frazee)
Are We Educating The Bass?
The next time you fish a heavily pressured lake and fail to catch bass in a good-looking spot, don't assume that the fish weren't there.
A big largemouth could have simply been sticking up its nose at your offering.
"I am a big believer that bass can get conditioned by fishing pressure," said Mike Iaconelli, a well-known pro bass fisherman. "I've seen many times when the bass will get 'educated' in a place where they see a lot of lures.
"They get skittish, and they get conditioned to certain baits they see a lot–topwater lures, swimbaits, finesse baits.
"That doesn't mean they won't hit. You just have to switch to something they don't see as frequently."
Jacob Wheeler, a rising star on the Major League Fishing circuit, agrees.
"One example is the Alabama Rig," he said. "When they were first introduced, they took the fishing world by storm. Everyone was using them and a lot of big bass were caught.
"But after a while, they weren't as effective as when people started using them. I think it was the fishing pressure.
"I think the bass saw so many A-Rigs on some lakes that they became conditioned to them."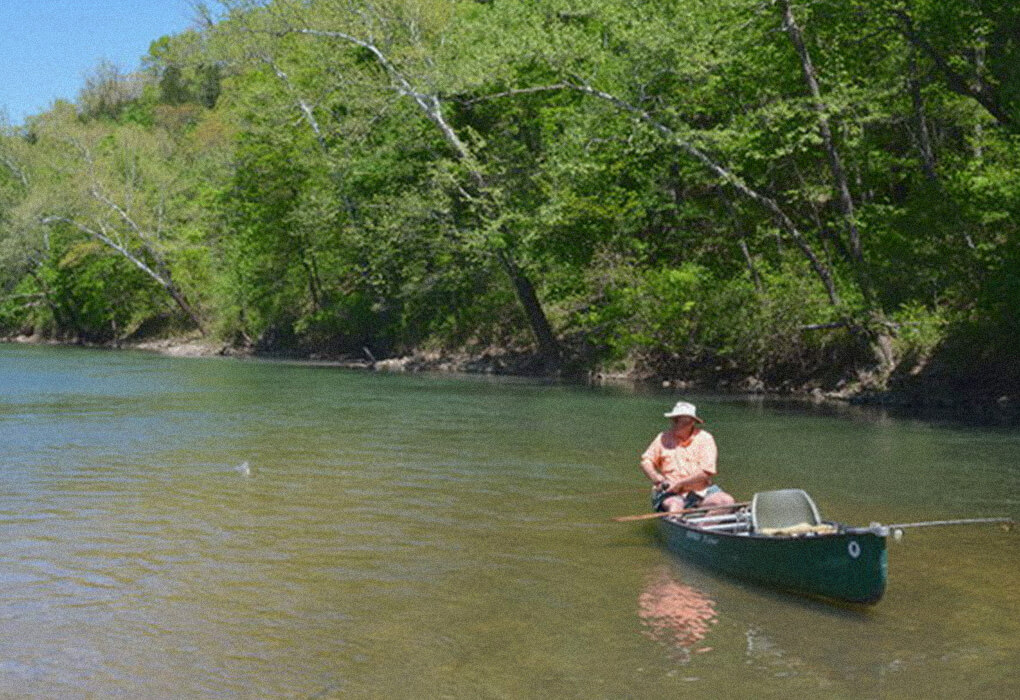 Guide Dennis Whiteside fished an Ozarks stream on a hot summer day. (Photo by Brent Frazee)
Hot Weather, Hot Fishing
It's never too hot to cancel a float trip in the Ozarks, at least not in Dennis Whiteside's opinion.
He has been guiding fishermen down rivers such as the James, the Current and the Niangua for years. And he has never let a heatwave stop him.
"I've had some of my best days in July and August," said Whiteside, a longtime guide who lives in Springfield, Mo. "I think the heat is harder on us than the fish.
"The smallmouth have to eat."
They did on a trip several years ago when David Gray and I accompanied Whiteside on a sultry August day.
The temperature pushed into the upper 90s that day, but the smallmouth seemed undaunted. As Whiteside paddled us down the middle stretch of the James River near Springfield, Mo., it quickly became obvious that the bronze gamefish weren't bothered by the heat.
Casting to rocky banks in the shade, we watched as our topwater lures were regularly greeted by explosive strikes.
By the end of our five-mile float, Whiteside estimated we had caught and released 40 smallmouth. All of this while soaking n the beauty of bluffs, gurgling riffles and clear pools.
It was probably the hottest day on which I have fished for any length of time, yet one of the most spectacular.
The moral of the story: find a spring-fed river and you'll find biting smallmouth bass, even in the hottest part of summer.
That's it for now. Keep the faith. Fall is just a long cast away.
Tight lines.