---
We independently research, test, and recommend the best products; you can learn more about our review process here.
The Tour Pro is Motorguide's high-end trolling motor. It offers all the features that a tournament pro would need, but does that make it right for you?
Keep reading our Motorguide Tour Pro review to find out!
Here are my initial thoughts on it:
I love that Motorguide added as many of the latest and greatest features as they could, but that drives the price to over $2,600, and their quality has stumbled recently, which is why I rated it 8/10.
Let's dive in a little deeper!
---
Motorguide Tour Pro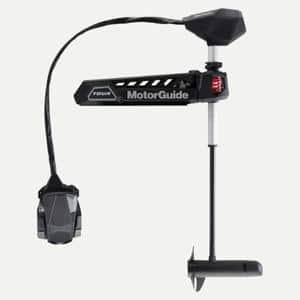 Pros
Pinpoint GPS
360-degree breakaway mount
HD+ Universal Sonar
Multiple shaft lengths
Multiple power options
Cons
Expensive
Known to have a few problems
Freshwater only
Motorguide is one of the top trolling motor manufacturers. They offer a range of electric trolling motors in various price ranges.
The Tour Pro is their most expensive model because it is packed with their best features.
It's the only true cable steer GPS trolling motor, so the Tour Pro is worth looking into if you're a cable steer fan.
The Pinpoint GPS allows for GPS-Anchor mode or spot-lock, which should be expected on a trolling motor of this caliber.
With multiple shaft lengths and power options, you'll be able to find the one that best fits your boat.
Safety features like the 360-degree breakaway mount will make it more difficult to break by running into the underwater structure.
My favorite feature is the high-definition Universal Sonar. This feature allows you to connect to the top sonar brands out of the box.
I'll break down the features more in a second, but first, let's decide if it's right for you.
Things to Consider Before Buying a Tour Pro
When purchasing a trolling motor, there are several factors to consider to decide which is best for you.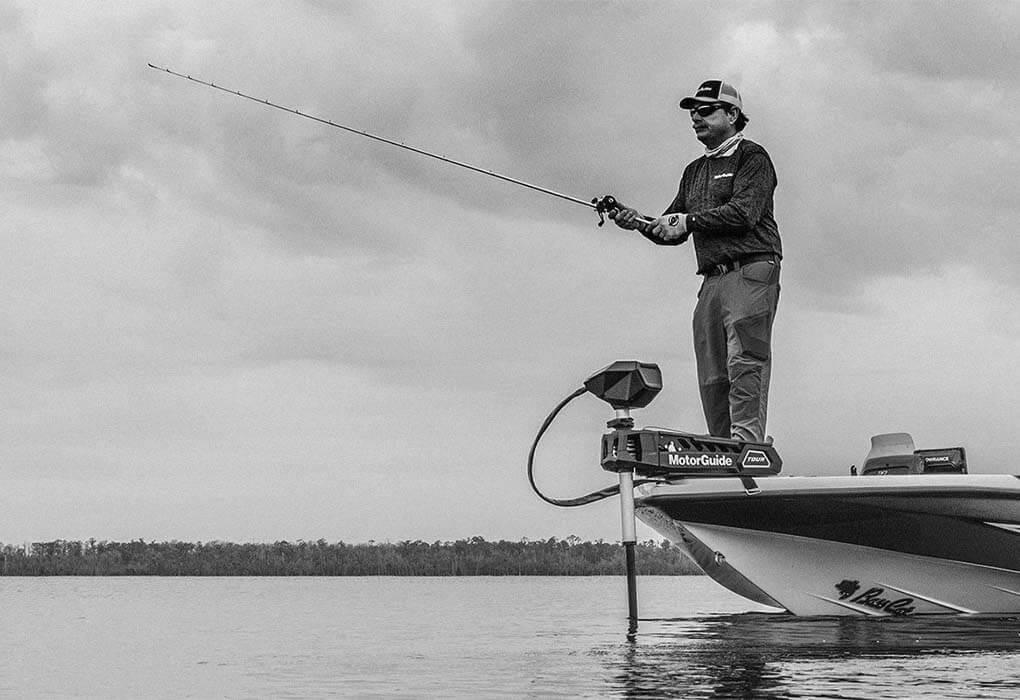 Price
Price is the primary factor.
Is it in the family budget? Will you need to look at a cheaper option, or will you need to keep saving?
The Motorguide Tour Pro is one of the most expensive trolling motors on the market because of the advanced features over mid-range and entry-level electric motors.
Standard Features
Features are most often what determine the price of the motor.
While I believe Motorguide added many great features to the Tour Pro, they might have left out one or two that would have helped elevate this unit above its competitors, like a brushless motor.
However, it offers a feature that most other competitors don't, so maybe it balances out in the end.
As a weekend angler, having the latest and greatest features is nice but not needed, don't tell my wife I admitted that, though!
Functionality
If the trolling motor isn't easy to use, I don't care how many unique features it has.
A complicated piece of equipment just makes fishing less enjoyable, and that's saying something because it's nearly impossible to make fishing less fun.
Despite having lots of features, I believe the Tour Pro does a solid job of keeping the motor easy to use.
Some of the features even help the functionality of the trolling motor.
Quietness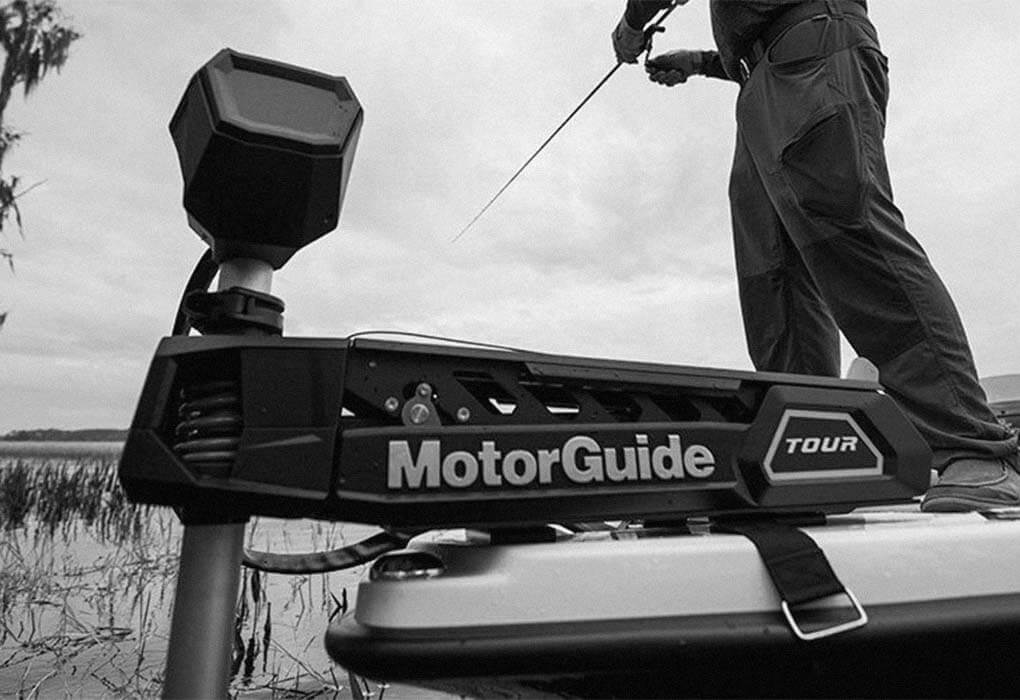 One of my biggest concerns for any trolling motor is quietness because I primarily fish in shallow water.
Is the motor quiet, or will it spook fish?
In recent years, trolling motor lower units have become much quieter. However, the introduction of brushless motors has set a new standard of efficiency and quietness.
The Motorguide Tour Pro doesn't have a brushless motor, but it's still quiet enough not to spook fish within casting distance.
Motorguide Tour Pro Recall
Motorguide issued a recall on the Tour Pro because of "unintended behavior while in Anchor mode."
If you're trolling motor is affected, and you have it registered, they'll notify you via letter.
Motorguide Tour Pro Problems
Besides the recall mentioned above, the GPS can be finicky due to battery voltage, so if your batteries get low, the GPS may act up.
The board can also go bad, which will cause the motor to do crazy things until you unplug it.
Most of the problems are rare and fixable by a Motorguide service center. As long as it's still under warranty, it shouldn't be any extra cost to you besides a headache and time missed on the water.
If it's no longer under warranty, the cost will quickly add up. Replacing a board will cost around $300+.
Tour Pro Features & Benefits
The Tour Pro is feature-packed. Honestly, it almost has too many features.
Pinpoint GPS
Any high-end trolling motor that doesn't have GPS anchor mode as a feature isn't a high-end trolling motor.
The Pinpoint GPS allows you to spot-lock, and while Motorguide claims that it's the most accurate, be prepared for some drift.
Don't initiate it until you're nearly stopped; otherwise, it will hunt for the location, wasting valuable fishing time, and it could throw you out of the boat while it's searching for the area where you anchored.
The GPS also enables other Jog, Heading Lock, and Cruise Control features.
HD+ Universal Sonar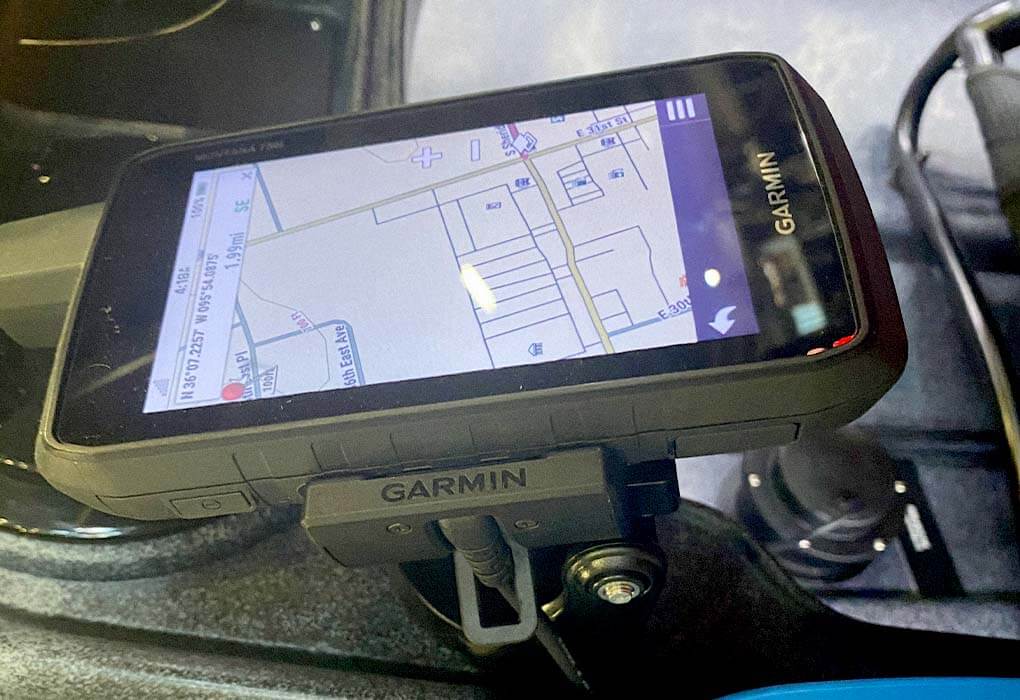 As I mentioned, my favorite feature is the HD+ Universal Sonar because of the wide range of compatibility it offers.
However, there are a few downsides to this feature.
The quality is not as good as using the same brand of transducer. It doesn't have sidescan, Livescope, or ActiveTarget capabilities, and depending on the brand, you cannot control the trolling motor with the fish finder.
With the negatives out of the way, if you're a weekend angler, most of that won't matter because you won't have to purchase a new fish finder unit after buying a new trolling motor.
You're not limited to just Humminbird, Lowrance, or Garmin. You can use your favorite brand of sonar with this motor.
Nor will you have to strap on the transducer to the trolling motor. It's built-in to the unit.
360-Degree Breakaway Mount
I've bent many trolling motor shafts from running into stumps and rocks or taking off with the trolling motor still down. That was not my brightest moment.
With the introduction of a breakaway mount, you won't have to worry about bending or breaking the shaft, no matter what direction you're headed when you hit something.
This feature will keep you on the water longer and out of the repair shop less.
Multiple Shaft Lengths
Most trolling motors can be purchased with various lengths of shafts.
This is ideal because each bass boat sits at a different height from the water, and having a shaft that's too long means it will get in the way, but having a shaft that's too short means the lower unit won't reach the water which is useless.
Determining the perfect shaft length you need for your boat is very important for choosing the correct trolling motor.
Multiple Power Options
Having multiple power options is a bonus if one of your batteries fails while on the water or you need more or less power.
You can choose between a 24-volt or 36-volt system.
The 36v motor is more powerful than the 24v, but it also requires another battery.
One of the nice things about the Tour PRO is that it is Lithium-Ion battery compatible, which will help lighten the overall battery weight in your boat compared to using Lead-Acid batteries.
No-Flex Metal Foot Pedal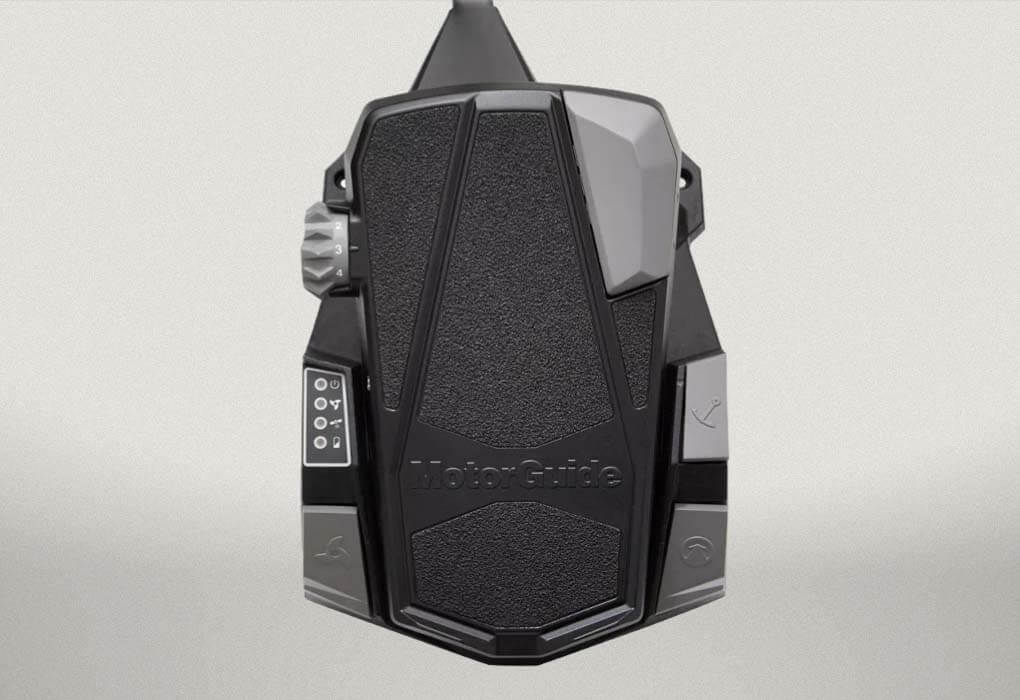 I will pay extra for products that I know will last. The No-flex metal foot pedal of the Tour Pro helps increase its durability.
I've used plastic foot-pedal that feel like they might break if you place your weight on them. That's not the case with the Tour Pros footpedal.
Cable Steer Motor
Motorguide boasts that the Tour Pro is the only true cable steer with GPS.
While this is true, it also has a steer-assist that increases the responsiveness of the motor.
Most fishermen like a cable steer trolling motor because it's what they have used for years.
However, it has advantages and disadvantages versus electronically or digitally steered trolling motors.
To ensure proper cable routing, the head unit size had to be increased. This also increased the durability of the head unit.
Zero-G Lift Assist
If you move spots often, you'll appreciate the Zero-G Lift Assist.
This Lift Assist System makes deploying and stowing much easier on the back, thanks to the nitrogen gas spring.
Yet, the Bulldog Latch System keeps the motor secured during use and transport but releases quickly when needed.
I could have used both of these features on previous bass fishing trips.
What Others are Saying
From what I could tell, most people love their Motorguide Tour Pro. However, a few individuals had terrible experiences, so it wasn't all sunshine and rainbows.
Here's what one angler had to say about using the Motorguide Tour Pro. I think this was the most balanced opinion:
Two other Tour Pro owners didn't have much negative to say about it-
Here's another satisfied owner; however, they had a few minor complaints-
Overall a positive outlook for the Tour Pro from people who have bought it.
Alternatives
After reading this trolling motor review, if you've concluded that the Motorguide Tour Pro isn't for you, don't worry; there are several other options.
Most of these options are in a similar price range and offer similar features, but you have your brand preferences if you're anything like me.
Motorguide Tour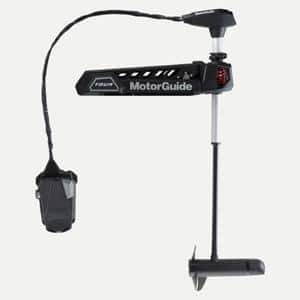 The Motorguide Tour offers fewer features but is generally the same trolling motor at a less expensive price point.

It still has the two-blade Katana prop, HD+ Universal Sonar, and Zero-G Lift Assist. However, it doesn't have Pinpoint GPS, but it's $1,000 cheaper than the Tour Pro.

So if you want a less expensive Motorguide, the Tour is a no-brainer.
Lowrance Ghost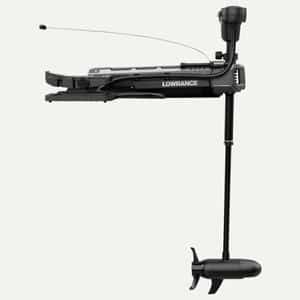 The Lowrance Ghost is the best trolling motor on the market. It's also the most expensive.

It has all the features that the Tour Pro has, except it's not a cable steer trolling motor, and it has a brushless motor.

Lowrance only allows sonar compatibility with Lowrance units, which is a downfall if you don't own Lowrance Sonar.
I did a full Lowrance Ghost review if you want to check it out further.
Garmin Force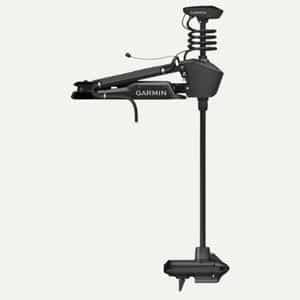 The Garmin Force easily challenges the Lowrance Ghost for the best trolling motor title because it's slightly less expensive, has all of the significant features, and is saltwater compatible.

Compared to the Tour Pro, the Garmin force has a more efficient brushless motor, and it's an electronically steered motor designed to mimic a cable steer.
You can check out the in-depth Garmin Force review for all the details.
Minn Kota Ulterra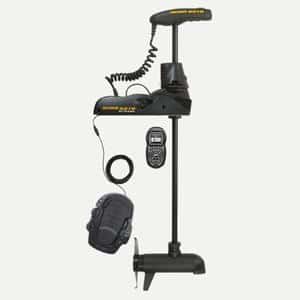 The Minn Kota Ulterra used to reign supreme with all the features it introduced to the trolling motor market.

However, Minn Kota has had quality issues in recent years, so those features don't always work as they should. That said, the Ulterra still offers features that other trolling motors don't have, including the Tour Pro, and it's at a similar price.
For a more detailed look at this trolling motor, check out the Minn Kota Ulterra review.
Final Thoughts
Now that you've read the Motorguide Tour Pro review, hopefully, you can understand why I rated it 8/10.
It has many features that anglers will find beneficial and some we can do without.
Many Tour Pro owners love their trolling motor and only have a few small complaints.
If you're not fond of changing sonar units and want Pinpoint GPS, the Motorguide Tour Pro is a viable option.
However, if you don't need all the features, better, less expensive trolling motors are available.
I'd love to hear your opinion on the Tour Pro in the comments!