Many boys in eastern Tennessee grow up dreaming of making it to the big leagues.
No, not baseball, football or basketball. We're talking about bass fishing.
Such is the story of Ott DeFoe, who decided at the age of 9 that he wanted to be a professional bass fisherman.
When you spend your childhood in one of the nation's bass-fishing capitals, that's no idle dream. Boys such as DeFoe are brought up with a fishing rod in their hands, and they follow professional fishing the same way city kids follow the ball sports.
Now 37, DeFoe has made good on his dream. And he's followed quite a path to get there.
From competing in his first tournament at the age of 9, to catching bass on balsa crankbaits that he carved in his garage, to winning a Bassmaster Classic on his home water, DeFoe has done it all. And he's just getting started.
So, keep reading and get the new year started off right. We're going fishing with Ott.
– Brent
---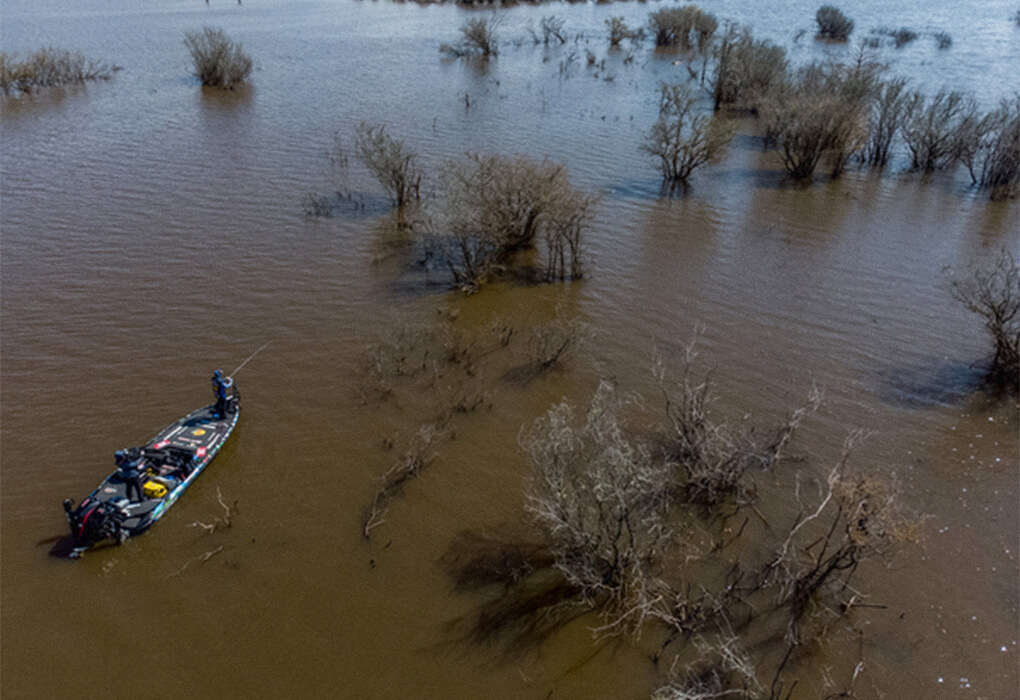 Ott DeFoe specializes in mining bass out of cover-rich lakes. (Photo by Garrick Dixon/Major League Fishing)
Deals To Start the New Year
The new year brings new deals.
Some companies are posting clearance sales to make room for new stock. Others are reducing prices on items that didn't sell as well as anticipated.
Whatever the case, there are deals out there that are worthy of your consideration.
Remember our motto: You can never have enough fishing gear.
Quality rods: Tackle Warehouse has Dobyns Fury casting rods for sale. They're priced at $90.99 to $97.99, depending on the model. That's almost $40 below manufacturers' suggested retail price.
Bundle up: If you're still fishing, you need quality cold-weather clothing. Consider the sale Scheels is offering for Ice Armor parkas and bibs made by Clam. Each are selling for $$129.99, a savings of $50 per item.
For the ice fisherman: Has your water turned hard? No problem. What you need is a good flasher unit for your ice fishing. Check out the deal Fish USA has. Vexilar flasher units are on sale for $$299.99, a savings of $30.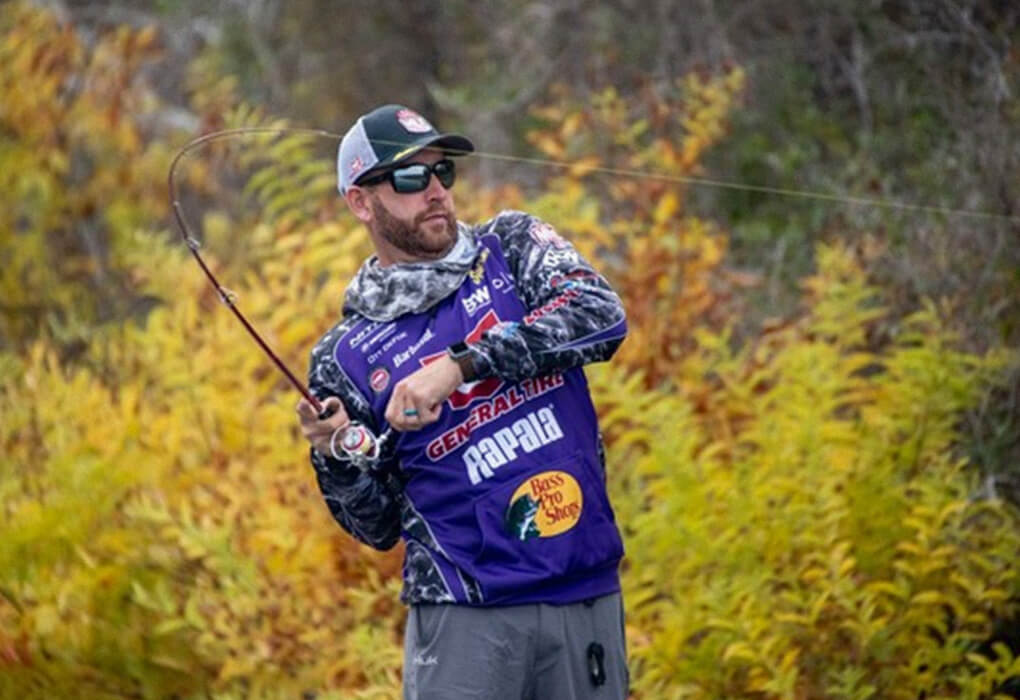 Ott DeFoe has set the hook on a childhood dream: a career in professional bass fishing. (photo by Phoenix Moore/Major League Fishing)by
A Young Start
Career Day at elementary school probably wasn't too interesting to Ott DeFoe.
At a young age, he already knew what he wanted to be when he grew up.
He spent hours watching the Bassmaster television show with his older brother. When he was 9, he and his family attended their first Bassmaster Classic, and Ott was hooked.
"It was so great to meet all of these guys I watched on TV," he said. "I just loved the whole experience–watching the guys weigh in, their big boats, the crowd, everything.
"I wanted to do that."
About a month later, his family went on a vacation to Florida and DeFoe got a chance to fish with a guide on Lake Okeechobee, and the hook was more firmly set.
Later that year, Ott fished his first bass tournament, a buddy event with his dad Bud. It would be great to say that they won, but that was far from the case.
"We didn't even catch a fish," he said. "I remember watching guys bring bags of fish to the weigh-in and thinking, 'Well, there were fish to be caught. We just didn't do a very good job at it.' "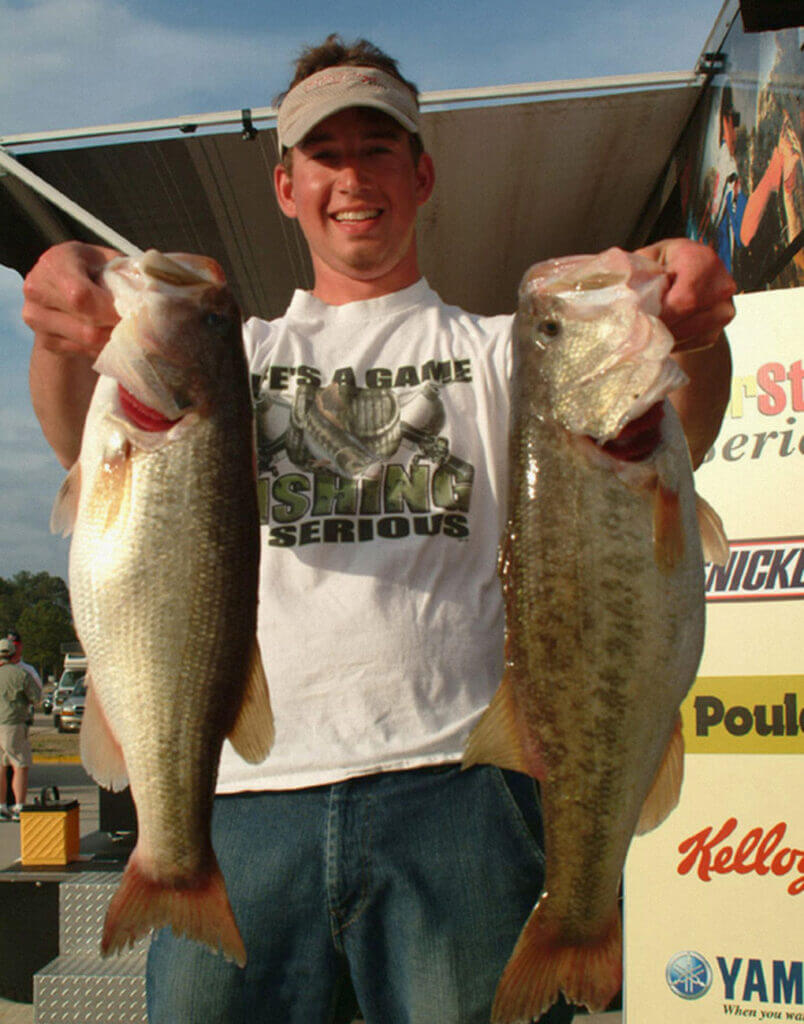 Ott DeFoe wasn't an immediate success in bass fishing, but he was a fast learner. (Photo by Rob Newell/Major League Fishing)
Growing Up in Bass Heaven
DeFoe went another two years before he finally finished in the money in a bass tournament, but that didn't discourage him.
He joined a bass club and he learned from others in draw tournaments. By the time he was 15, he won the points title, "competing against grown men," he said.
"That gave me a lot of confidence," he said. "Fishing with a different partner each tournament, I learned a lot of different techniques."
And he had plenty of places to experiment. Living in Knoxville, he and his family were surrounded by good bass water–the Tennessee River and Fort Loudon, Tellico, Cherokee, Norris, Douglas and Watts Barr reservoirs, to name a few.
"I still remember my first 5-pound bass," he said. "I was only 13 when I caught it, but I could take you back to the exact spot where I got it.
"It was on Watts Barr Lake and I caught it on a No. 5 perch-colored Shad Rap."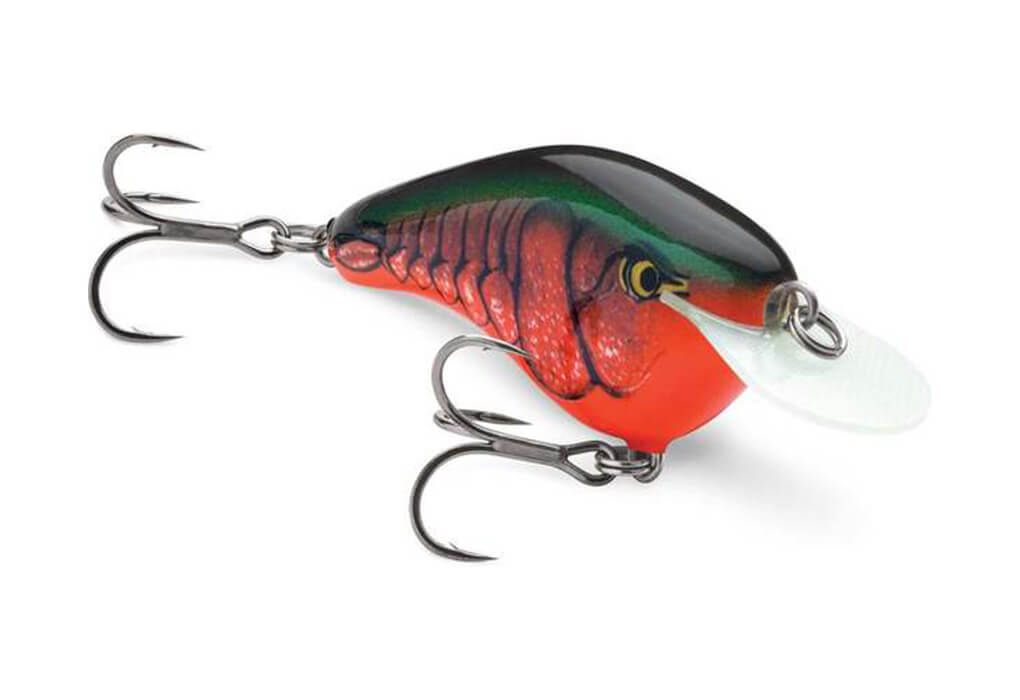 Rapala's OG Slim balsa-wood crankbait
That's it for now. We'll continue to follow Ott's story Wednesday when we'll give you the story behind Ott's Garage and the balsa crankbaits he designed.