Growing up in the Ozarks, Mike McClelland was surrounded by famous fishing water – Table Rock, Bull Shoals, Beaver, and Taneycomo lakes.
All were filled with clear water and plenty of bass. For McClelland, it was a great place to learn to fish and launch a professional career.
Today, he competes on Major League Fishing's Bass Pro Tour and continues a career in which he has won major tournaments, designed popular lures and become one of the pro ranks' best clear-water fishermen.
This week, we'll talk to McClelland about the challenges and rewards of chasing bass in clear water, how that spurred his development of popular lures such as Spro's McStick and RkCrawler lures, tips for winter bassin' and more.
So keep reading. It's going to be a fun week.
– Brent
---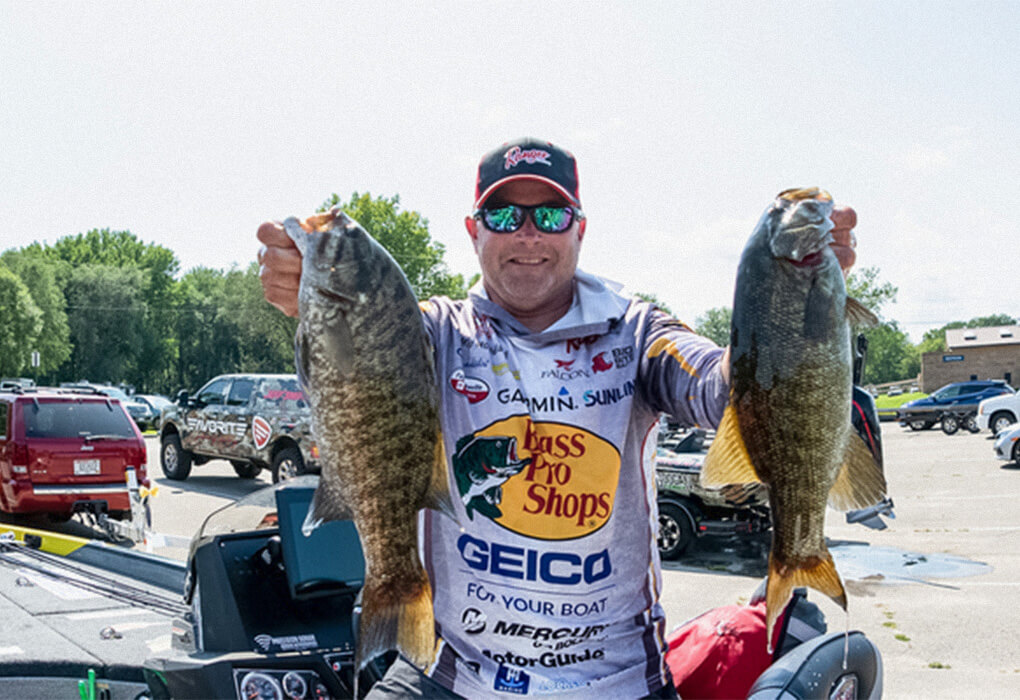 Mike McClelland has ascended to the top tier of professional bass fishing and he owes much of that to his roots in the Ozarks of Missouri and northern Arkansas. (Photo by Kyle Wood/Major League Fishing)
Fishing the 'Zarks
When you grow up on Table Rock Lake, chances are, you're going to become a fisherman.
That was the case for McClelland, anyway.
His aunt and uncle operated a small resort near Kimberling City, Mo., and McClelland was there constantly.
His uncle, Richard Crouch (known as Hoss to many on the lake) guided and was on the water six to seven days a week in primetime. And he imparted some of his knowledge to his young nephew.
"Being a guide sounds like a glamorous job, but there were challenges," said McClelland, 54, who still lives on Table Rock. "My uncle would put them on fish, but a lot of them had unrealistic expectations."
McClelland and his dad learned to fish together. They would chase just about everything swimming, from black bass to white bass to trout to crappies. Soon, they entered team tournaments and began finding success.
McClelland's dad became so enthused about fishing that he developed a product called the Rod Locker, a carrying case for fishing rods.
McClelland himself dedicated himself to learning the ways of bass and dreamed of one day turning pro.
"I was competitive when I was young, but I wasn't big enough to do great things in the sports world," he said. "Fishing was one of those things that no matter your size or stature, you could do well if you worked hard enough at it.
"I had plenty of water around me where I could get practice, so it worked out well."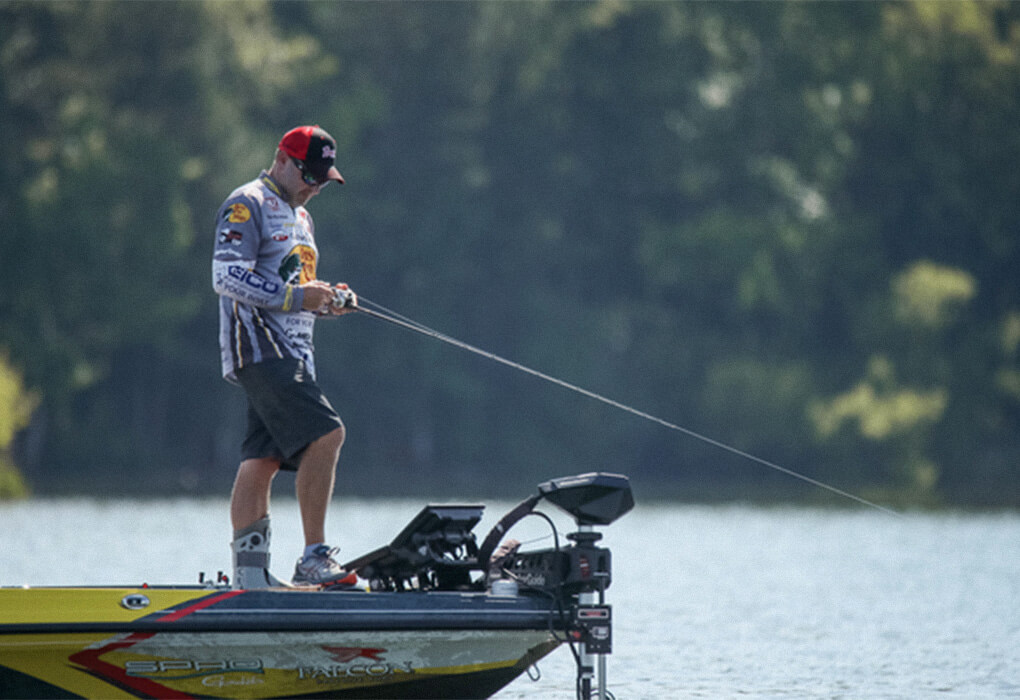 Mike McClelland learned to fish clear water on the Ozark reservoirs. (Photo by Josh Gassmann/Major League Fishing)
Let Me Make This Perfectly Clear
Some bass fishermen dread fishing clear water.
The fish can see better than they do in dingy conditions, and that often calls for lighter line, finesse tactics, and a more stealthy approach.
But McClelland isn't intimidated by those challenges. He grew up with them.
"On clear lakes, the wind is definitely your friend," he said. "When there is a little chop on the water in these clear lakes, the fish are definitely easier to catch."
So what about the days when it is almost dead calm? That calls for long casts and a more subtle approach, McClelland said.
"For example, you can't move in close to flip boat docks in clear water," he said. "Instead, I like to stay back and skip baits back under the docks.
"I'll also use translucent, more natural-looking colors. And light line will definitely generate more hits than heavier line will."
But that doesn't mean McClelland will put his baitcasting equipment down. He often uses 10- to 16-pound Sunline Sniper or Shooter fluorocarbon line and a 7-foot Falcon rod when the water is clear. That's considerably lighter than most pros use in dingy water, but still strong enough to catch the clear-water largemouths.
He'll even use smaller finesse swimbaits such as Finesse Swimmer he developed for Big Bite on that equipment.
And it's ideal for the signature baits McClelland developed for Spro – the McStick jerkbait and the RkCrawler crankbait.
Be sure to catch Wednesday's newsletter for more on how McClelland designed those two famous lures and how he uses them to catch big bass.