A Call to Action
OK, so you just caught a toad of a bass. We know you want to show it off.
That's where we come in. Hit "Reply" to this email or Tweet at us with your catch and we might use it in one of our newsletters.
Please include your name, hometown and a little description of how and where that bad girl was caught.
We can't promise to make you famous, but we'll make a few fellow fishermen jealous.
As always, thanks for being here and now onto the news!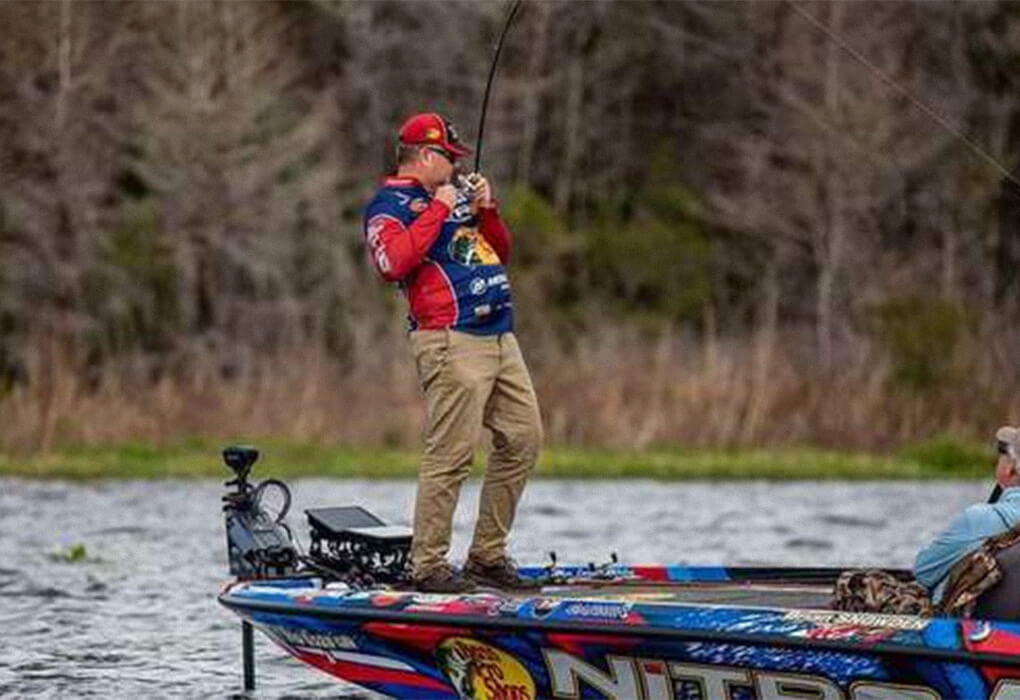 Brian Snowden knows the the bass and shad spawn are interrelated in the spring. (photo by Bassmaster media)
Fishing the Shad Spawn
While majoring in fisheries biology at Missouri State University, Brian Snowden studied the interaction between predators such as largemouth bass and their forage.
Today, he is putting that knowledge to good use on the Bassmaster Elite Tournament Trail.
He knows that once the gizzard shad move to the shallows to spawn, it can result in some good fishing for post-spawn bass looking for an easy meal.
"The bass spawn first, when the water temperature is in the 60s," said Snowden of Reeds Spring, Mo. "About the time the bass are recovering from the spawn, the shad move in to do their thing.
"The shad spawn generally starts when the water gets to 70 degrees. When they're concentrated in the shallows, the bass are going to be in there feeding on them."
If you want to take advantage of that situation, you'd better get out early, Snowden advised.
"The shad spawn usually takes place first thing in the morning, but it will last longer if there are cloudy conditions," said Snowden, who has fished the B.A.S.S. circuit since 2000. "They like to spawn around hard surfaces—timber, rocks, boat docks."
Snowden uses baits that mimic shad during this period—crankbaits, spinnerbaits, Chatterbaits, and swim jigs.
"I'll know I'm in the right place when I'll look down and see five or six shad actually following my bait," he said. "They'll bump my lure several times as I'm bringing it in."
The shad spawn can last up to a month on large bodies of water where the water temperatures can vary in different arms.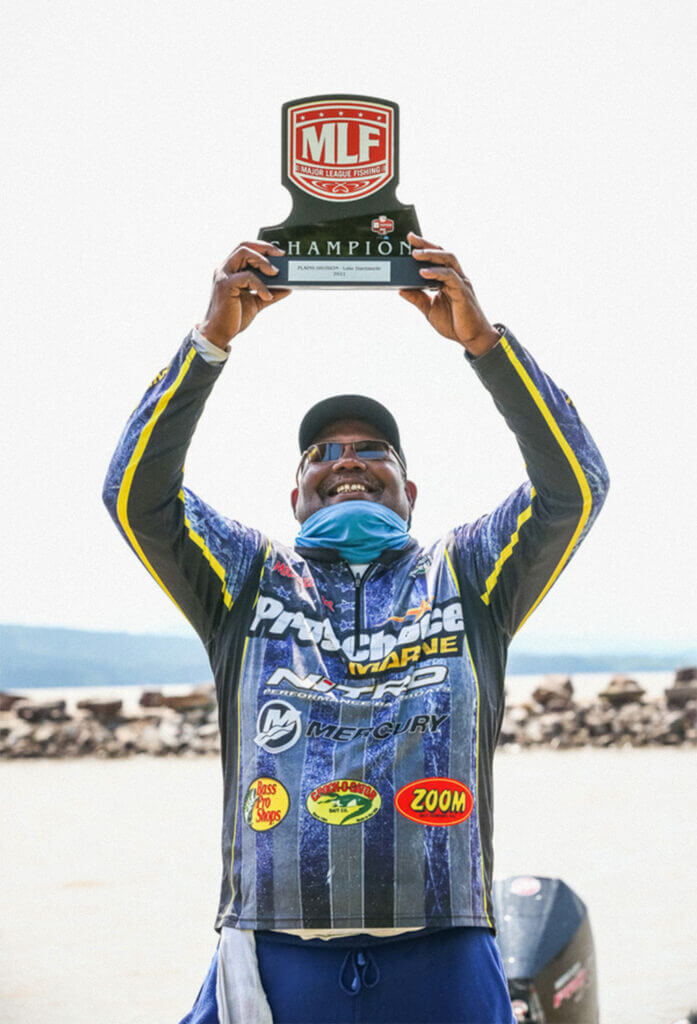 Michael Carter celebrated after winning the co-angler championship in a Major League Fishing Toyota Series tournament at Dardanelle Lake (photo by Matt Brown/Major League Fishing).
Celebrating a Friend's Big Moment
I lost track of Michael Carter.
We were friends during my days at The Kansas City Star, when I did stories on him and took results of fishing tournaments over the phone. But once I retired from the newspaper business, I didn't see or hear much from him.
What a great way to catch up. I opened Facebook one day last week to see that Carter had stepped into the national spotlight.
After years of fishing bass tournaments in relative anonymity, he took the championship in the co-angler division of the Major League Fishing Toyota Series tournament at Lake Dardanelle in Arkansas.
And better yet, he caught his big fish—a 5-pounder– on a shaky head produced by another friend of mine, Jim Dill, who owns Crock-O-Gator lures. He fished a Zoom Trick worm on that Crock-O-Gator Shaker Head.
"Fishing a shaky head is my confidence technique," said Carter, 62, who lives in Raytown, Mo. "A lot of people like to just slowly drag it across the bottom. I like to hop it, then shake it a little and let it settle.
"You might think it's not moving much, but the tail of that worm is just slightly shaking, and I think that's what gets the bass to bite."
Carter caught a three-day total of 26 pounds, 1 ounce in the co-angler division May 6-8. Second-place finisher Todd Brown had 25 pounds, 7 ounces.
Co-Anglers are paired with professionals, who make the decisions on where to fish. The co-anglers are restricted to the back of the boat and generally have to do something different than the pros to get their bites.
Carter won a Phoenix bass boat with a Mercury motor valued at $33,500.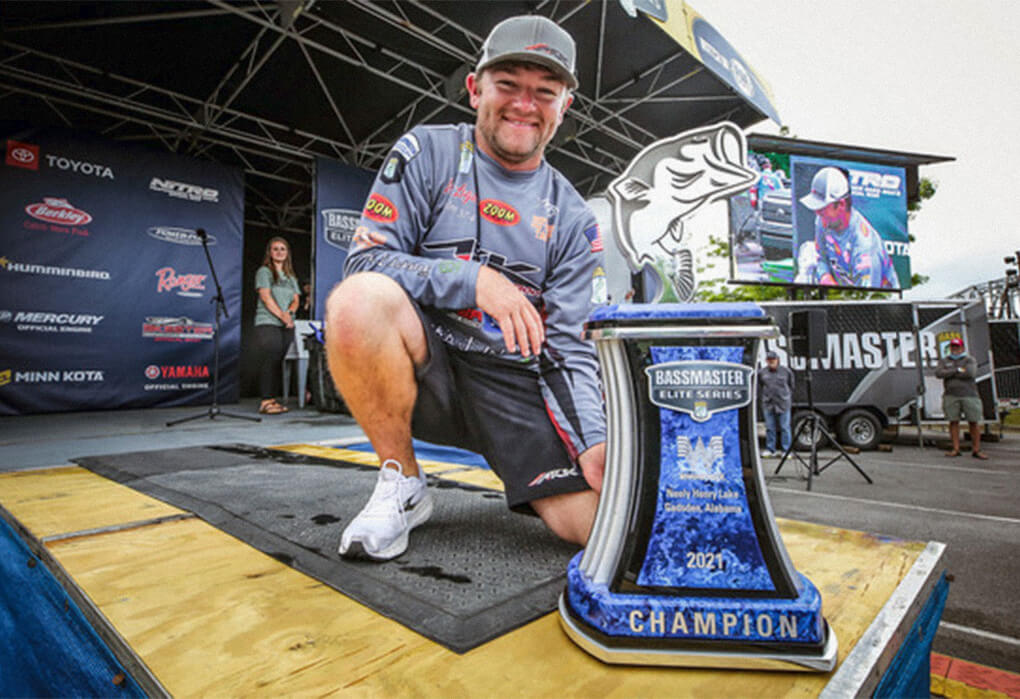 Wes Logan was smiling after winning his first Bassmaster Elite Series tournament on his home lake, Neely Henry Lake in Alabama. (photo by James Overstreet/B.A.S.S.)
Home, Sweet Home
So much for the home-water jinx
In the pro bass game, it's well-known that few fishermen win on their home lake, despite being favored. Maybe it's that they rely too much on their proven honey holes and are beaten by opponents who go in with few pre-conceived notions.
Well, Wes Logan broke that trend when he won the Bassmaster Elite tournament at Neely Henry Lake in Alabama.
Logan, 26, is from Springville, Ala., and has fished Neely Henry since he was 5. He caught a four-day total of 20 bass weighing 57 pounds, 9 ounces in the Elite tournament May 7-10, and earned his first B.A.S.S. title in 26 tries. He also took home $100,000.
Second-place finisher Paul Mueller of Naugatuck, Ct., had 56 pounds, 3 ounces.
"I went into practice trying to not put pressure on myself," Logan told B.A.S.S. media representatives. "I wanted to fish like I had never seen this place before. I wanted to figure out a pattern."
Logan caught most of his fish on a Dirty Jigs flipping jig with a Zoom Big Salty trailer, a Dirty Jigs No Jack swimbait, and a topwater frog.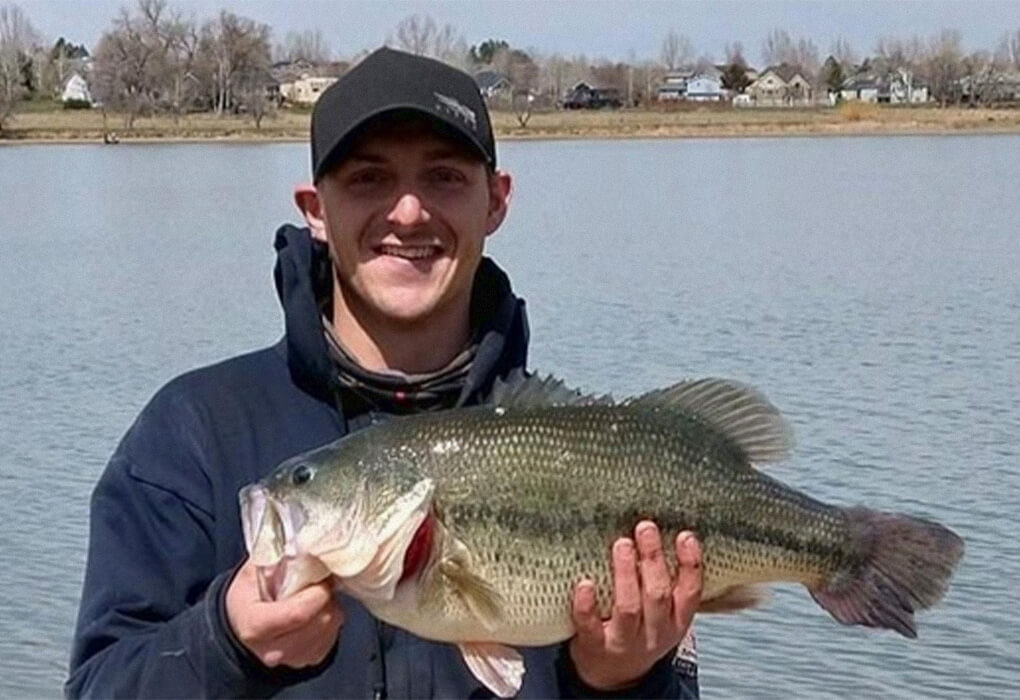 Brandon Wright went trout fishing and ended up catching a Montana state-record bass (photo courtesy of Montana, Fishass (photo courtesy of Montana n
The Accidental State Record
When it comes to bass fishing, it will all be downhill from here for Brandon Wright of Billings, Mont.
The first bass he ever caught weighed 9.575 pounds – a Montana state record.
Wright was fishing for trout on April 24 on Lake Elmo near Billings when the largemouth hit. He was using a nub of a nightcrawler on a No. 6 hook and 6-pound test line.
Wright's catch broke the former Montana state record of 8.8 pounds that stood for almost 12 years.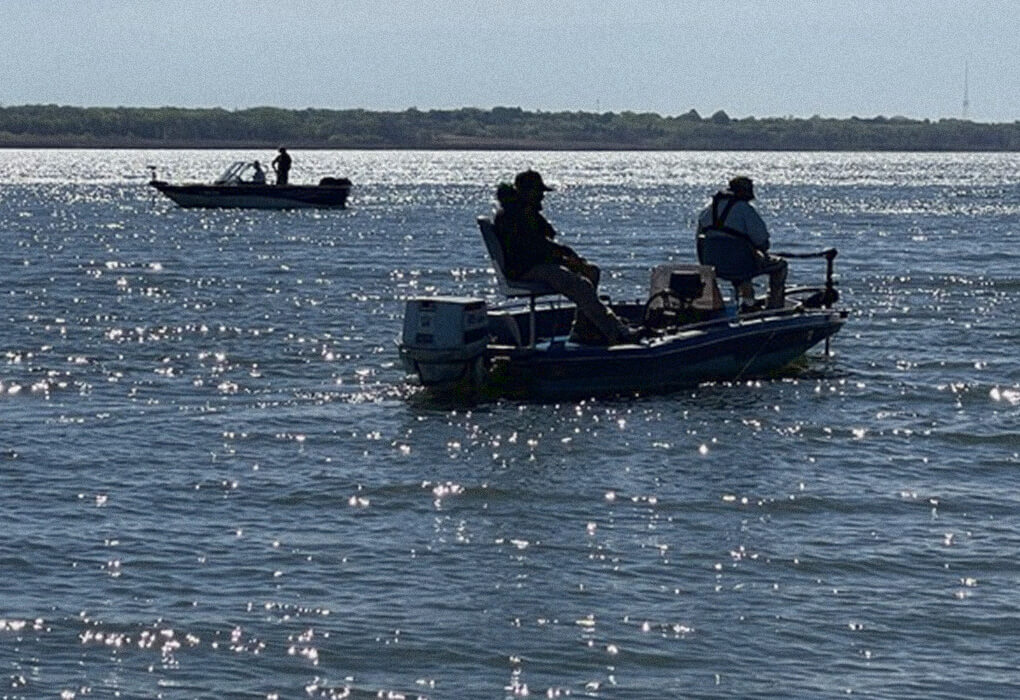 The Great Kansas Fishing Derby will give anglers a chance to catch tagged fish and win prizes. (photo by Brent Frazee).
Prized Fish in Kansas
The next fish you catch in Kansas might be a prize.
More than 500 fish have been tagged and released in 37 of the state's public water. Catch one and you'll receive a prize.
It's all part of the Great Kansas Fishing Derby, which opened May 1 and will continue through July 31. No pre-registration is required and participation is free, though all fishermen must follow Kansas license and fishing regulations.
Anglers who catch a tagged fish must register the tag number at ksfishderby.com. A follow-up communication will inform fishermen of what they've won and where they can claim their prizes.
The website also lists the 37 bodies of water where tagged fish have been released. The derby is sponsored by the Kansas Department of Wildlife, Parks and Tourism, Kansas Wildscape, Bass Pro-Cabela's, and many merchants throughout the state.
The goal? To get more people fishing.
"We had a lot of anglers join the party in 2020, and we want them to keep participating," said David Breth, of the Kansas Department of Wildlife, Parks and Tourism. "We also want to make sure businesses know about their local fishing waters and just how many people visit them."
Until next time, keep casting and keep your lines tight.