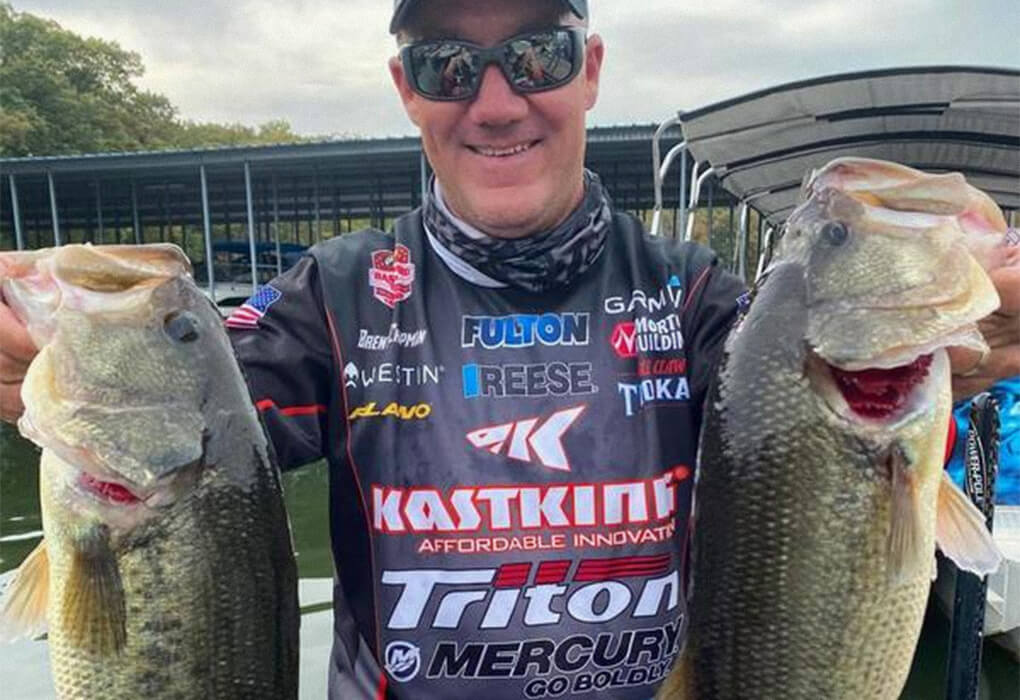 Brent Chapman knows that spring is the time to catch the big ones. (Photo by Major League Fishing).
Fishing the Spawn
Some fishermen look forward to a face-to-face showdown with a bass hovering over its nest.
Not Brent Chapman, a pro who competes on the Major League Fishing circuit. He would rather mount a sneak attack on the big largemouths guarding their fanned-out spawning areas.
"Some fishermen like to sight fish and watch that bass react to a bait," Chapman told Your Bass Guy. "But I would rather look for the nests and then back off.
"I'll throw a marker buoy to the side of the nest to serve as a reference point, then I'll make a long cast with a creature bait and drag it right through the nest."
The advantage? The bass are more likely to hit when they're not nervous about a fisherman standing over them, Chapman said.
"If you can see the bass, it can see you," he said. "If I stay out of view, I feel the bass are more relaxed and are more likely to hit."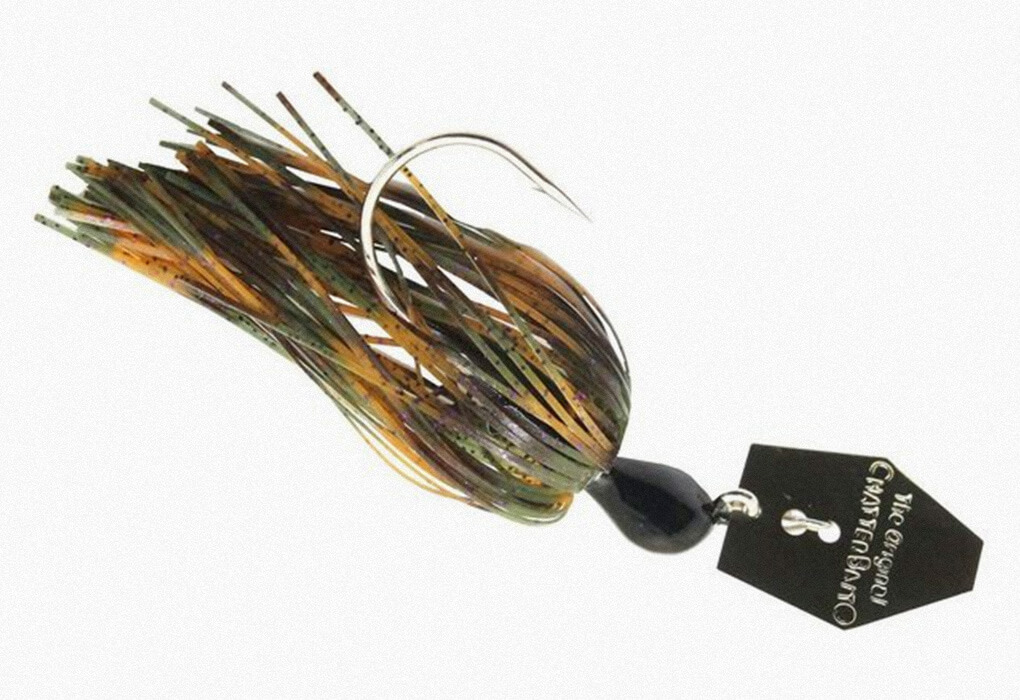 Chatterbait
Phases of the Spawn
As the water temperature climbs toward 70 degrees, it is often difficult for a fisherman to determine what phase of the spawn the bass are in.
Are they still in the pre-spawn mode? Are they on the beds? Have they finished?
Often, there will be groups of bass in all three phases. Not all bass spawn at the same time.
That's when Chapman will go to a bladed jig (such as a Chatterbait or similar lures) that allows him to cover a lot of water. In a clear reservoir, he looks for stained water or spots where wind is rippling the surface and reducing the bass' vision.
"It's a shallow technique that is one of my go-to tactics at this time of the year," Chapman said. "I have caught a lot of bass using a bladed jig, so I have a lot of confidence in it."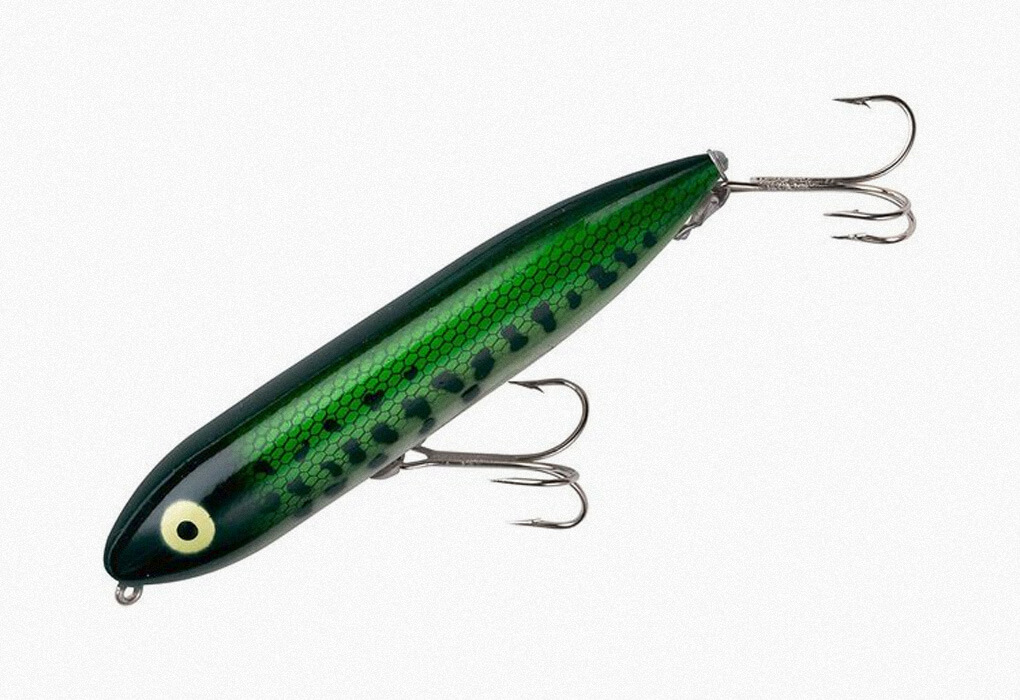 Heddon Zara Spook
And After the Spawn
As the spawn winds down, the fishing can get tough. It can take two weeks or more for the bass to recover.
But once they do, the fishing can take an abrupt turn for the better.
"A lot of times, they bass will move to points and suspend," Chapman said. "They're hungry and they're chasing.
"That's when I like to go to topwater baits."
He uses buzzbaits, plopping-type baits or frogs in stained water, and walking baits and Whopper Plopper-type baits in clear water.
"I'll also use swim jigs, which are a phenomenal way to get them to hit," he said.
Building a Dynasty
Jacob Wheeler is becoming accustomed to being showered by confetti after winning a major bass-fishing tournament.
He became the only angler in Major League Fishing history to win three Bass Pro Tour events when he topped the finalists in the championship round of a tournament at Lake Travis on Wednesday.
Wheeler, who lives in Harrison, Tenn., caught 13 bass weighing 28 pounds, 13 ounces, to edge second-place finisher Bobby Layne by 2 ounces.
He used a swim jig, a vibrating jig and a topwater bait to entice the bass to hit.
In winning the Bass Pro Tour event, he added to his already-impressive resume. He was the youngest fisherman to ever win the Forrest Wood Cup of the old FLW circuit in 2012.
He later won the first two Bassmaster Elite tournaments he competed in, and is now finding success on the Major League Fishing Bass Pro Tour.
Bass Fishing World Mourns Loss of Angler
Pete Lammons, a member of the New York Jets Super Bowl champion team in 1969, died April 29 after a freak accident while competing in a Major League Fishing tournament on Sam Rayburn Reservoir in Texas.
Lammons, 77, tripped as he walked across a dock to get into a boat. He hit his head on the boat and fell into the water, where he drowned despite efforts to rescue him.
Relatives said that he was still weak from recent surgery to have two stents put in. They even tried to talk him out of competing in the tournament, but he decided to go.
Lammons was an experienced tournament fisherman, competing in 57 events on the Major League Fishing circuit.
He was a tight end for the Jets, one of Joe Namath's targets.
Bonus Coverage: Fishing the Crappie Spawn
This is a great time of the year to be a crappie fisherman.
As the water warms into the mid-60s, the speckled fish head en masse into the shallows to spawn.
It's a time when even beginners can fill their stringers or the live wells on their boats and feel like a pro.
Spring is the time of the year when the crappies are most accessible for the average guy or gal. They can be caught by the dozens in the winter and summer by fishermen with advanced electronics on their boats. But at no time are they easier to reach from the bank than in late April and May.
Many Kansas fishermen already are finding out. Within the last week, the shallow bite has exploded at reservoirs such as Milford, Perry, Clinton, and El Dorado.
Want to join the party and catch a limit of the tasty panfish? Here are a few tips:
 The males move in first. Often dressed in their dark spawning colors, they fan out the nests and set the stage.
The larger, egg-laden females often hang in the brush or along drop-offs along spawning banks and wait for the water temperature to get right before they move in to spawn.
Rocky or gravel banks that are protected often attract spawning fish.
Not all of the reservoir's crappies spawn at the same time. Guides will tell you that good spawning habitat attracts a constant mix of incoming and outgoing crappies. Once some fish are done spawning, others will move in to use that habitat.
The spawn will last as long as a month or more, with crappies spawning at different times in different arms of the reservoir. Water temperature and length of day are the two determining factors.
Get Involved
Have you caught a big bass this spring? We want to see it.
We encourage our readers to email photos of you with your prized catch, and we might use it in our next newsletter. Please include your name and a little information on how the bass was caught.
Same way with a technique you might want to share. Or an experience that you will remember for a long time.
We're listening.
Until next time, may your casts be true and your lines be tight.