Out with the old, in with the new.
It's time to turn the page on 2021 and welcome a new year filled with big bass, big dreams and big ones that get away.
I'll review my version of the top stories of 2021 in this issue. As for what to expect in 2022, the Your Bass Guy newsletter will now come to you three times a week–Mondays, Wednesdays and Fridays. You bassheads wanted more content, we're going to bring it to you.
But one thing. I need your help. Let me know what you would like me to feature, which pros are your favorites, and where you need help in your game, and I'll find a pro to interview.
And feel free to brag a little–or a lot. If you have a photo of a biggin' you caught, email it to me by either hitting reply to this newsletter or emailing me at brentgonefishing@gmail.com.
It might show up in our Catch of the Week section.
I would also like to set up a regular "From Our Readers" section, in which you talk about how you are catching bass.
Happy New Year to you. I look forward to sharing the boat with you in 2022.
– Brent
One other thing… what time of day would you like to receive the newsletters (click a link below to vote.)
---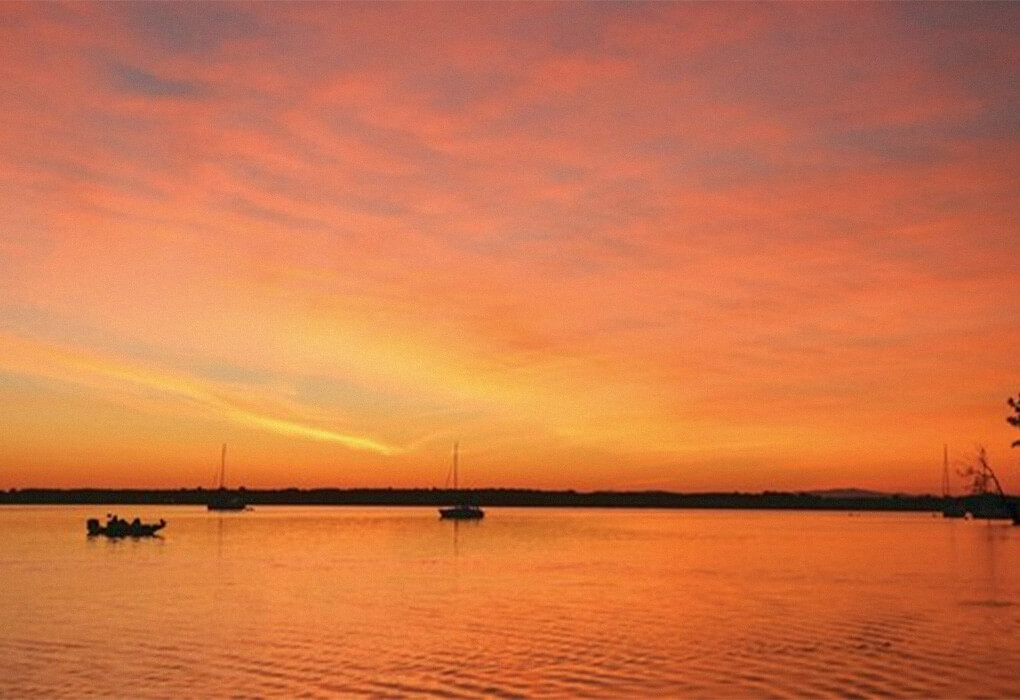 The sun is rising on a new year. Prepare for fishing season by shopping for some great deals. (Photo by Seigo Saito/B.A.S.S.)
Deals of the Week
So those socks and underwear you got for Christmas didn't quite cut it. Why not spend a little money on yourself while the end-of-the-year sales are still out there?
Here are a few specials that caught my eye while I perused the Internet. As always, my picks are unbiased. Our newsletter is not sponsored, so I am not beholden to specific companies.
Spying on the fish: Looking for your first fish finder? You have to check out this deal. Dick's Sporting Goods has a sale on the Garmin Echomap Fish Finder. The unit is selling for $799.97.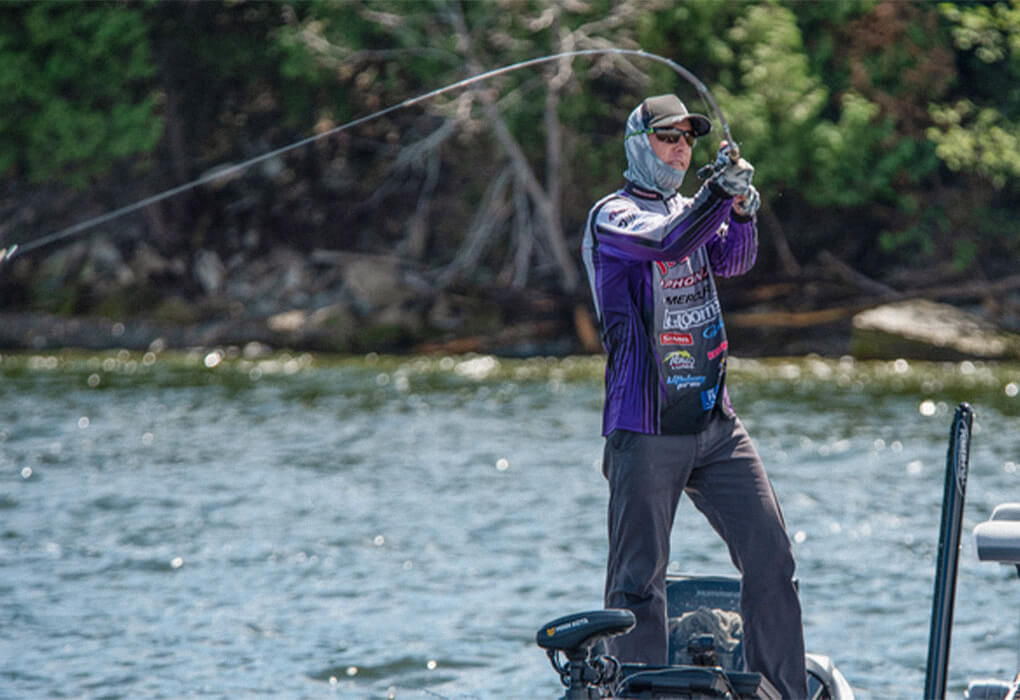 The bass-fishing world lost one of its heroes, Aaron Martens, in 2021. (Photo by Garrick Dixon, Major League Fishing)
Top Three Stories of 2021
So how will 2021 be remembered? Here are my picks for the good, bad and sad moments of a year gone by.
1. The loss of a legend
Everyone knew it was coming. Aaron Martens suffered from brain cancer for more than a year, and doctors issued a dire prognosis.
Still, it came as a shock to many fans and admirers when he passed away on Nov. 5 at the age of 49. Many still believed Martens would pull off a miracle and recover, much in the same style as he had in his illustrious pro fishing career.
Martens was a one-of-a-kind angler. He brought finesse techniques he learned while fishing out West to the national stage, and he changed fishing.
2. Million dollar anglers
Who would ever think fishermen could ever become instant millionaires by winning an amateur bass tournament?
Johnny Morris, that's who.
The founder and owner of Bass Pro Shops wanted to do something big to celebrate the 50th anniversary of his business. So he came up with a party unlike anything the country has ever seen.
The winning team, Tucker Smith and Logan Parks, split a paycheck for $1 million, plus they each won a Nitro bass boat and a Tundra truck to tow it with.
Smith and Parks, teammates on Auburn University's fishing team, had never fished Table Rock Lake, where the tournament was held in November.
But they followed diving gulls to find baitfish, then used forward-facing sonar to toss their baits to feeding bass.
3. Back-to-back
Hank Cherry made bass-fishing history when he won his second consecutive Bassmaster Classic title.
Competing in the heat and humidity in June at Lake Ray Roberts in Texas, Cherry caught 15 bass weighing 50 pounds, 15 ounces in the three-day tournament.
He became only the fourth fisherman to win back-to-back titles in the championship event, joining greats Rick Clunn, Kevin VanDam and Jordan Lee.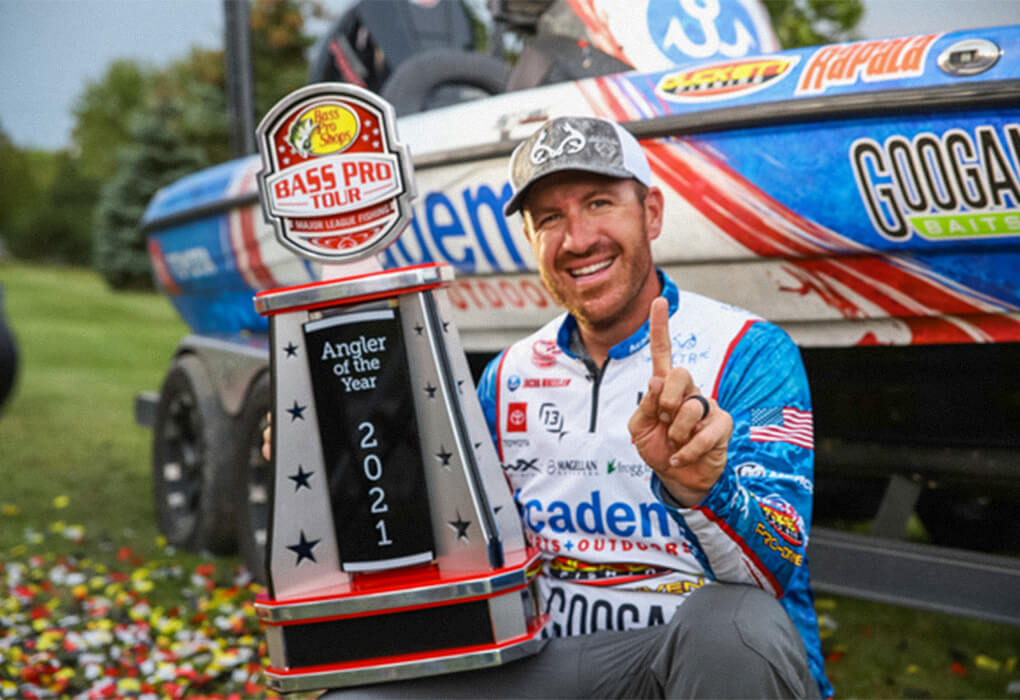 Jacob Wheeler celebrated after winning Angler of the Year honors on the Bass Pro Tour. (photo by Phoenix Moore/Major League Fishing)
More 2021 Highlights
Yeah, the bass were biting in 2021. Ask some of the top pros on the Major League Fishing and B.A.S.S. circuits.
Jacob Wheeler Dominates
Few pro fishermen have dominated a major bass circuit the way Jacob Wheeler did in 2021.
He captured the Bass Pro Tour's Angler of the Year honors after he won three of the nine tournaments, finished second in another and third in two others.
Seth Feider's Big Season
This was the year of Seth in the B.A.S.S. Elite Series.
He became one of the few fishermen from a northern state (Minnesota) to win Angler of the Year honors.
Feider was consistent this year, finishing in the top 10 in four tournaments. His highest finish was third on the St. Johns River in Florida.
Lake Fork's Brilliance
Many fishermen knew that Lake Fork in Texas was one of the top bass lakes in the nation. But they didn't know it was this good.
When B.A.S.S. had an Elite Series tournament there in April, Fork was a big showoff. Lee Livesay, a guide on the lake, won with a four-day total of 20 bass totaling 112 pounds, 6 ounces.
That earned him a spot in B.A.S.S.'s Century Club. His final-round catch of 42 pounds, 3 ounces was the third-highest single-day catch in the history of the pro circuit.
Get this. A 7-pound, 6-ounce bass was the smallest fish he brought to the scales on the final day.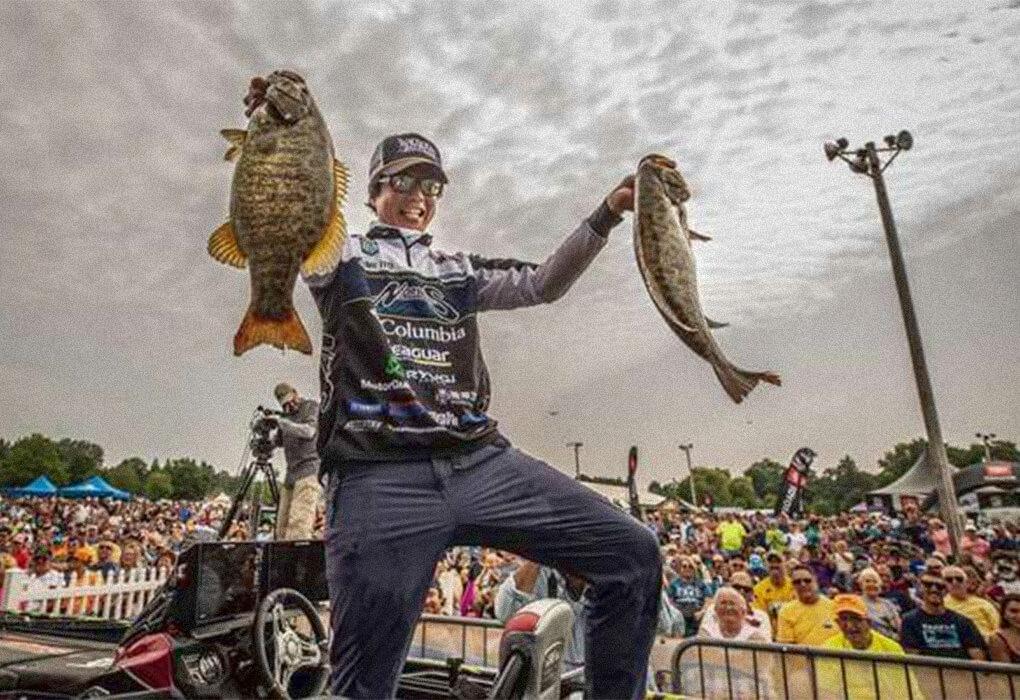 Taku Ito of Japan was all smiles after winning a Bassmaster Elite tournament in July. (Photo by Shane Durance/B.A.S.S.)
The Unlikely Heroes of 2021
If you're a fan of the underdog, you'll like some of the fishermen who came out of nowhere to become big news in 2021.
Taku's World
Taku Ito followed the American dream when he left Japan and came to the States to compete on the B.A.S.S. circuit.
He dreamed of winning one of the big blue trophies awarded to Elite Series champions, and he fulfilled that dream in 2021.
Competing in July on the St. Lawrence River, Ito ran away with the title after landing a four-day total of 90 pounds, most of them smallmouth bass.
After the tournament, he talked about learning to fish for bass by playing a video game when he was a youngster. And he credited his days of carp fishing in Japan as playing an important part in his bass techniques.
"When I was 8 years old, I won a video game, and now, on the St. Lawrence River, I won the Bassmaster Elite Series," an overjoyed Ito said on stage. "Big bass, Big stage. Big dreams. Bassmaster!"
First Bass, State Record
Brandon Wright will never forget the first largemouth bass he caught.
Fishing with a nub of a nightcrawler in April, he hoped to catch a big trout when he cast out on Lake Elmo in Montana.
Instead, he caught his first bass ever–a 9.575-pound largemouth that was soon deemed a state record. His catch broke the mark of 8.8 pounds that stood for 12 years.
Another State Record
Troy Diede had two great days of pre-fishing for a tournament on Lake Oahe in South Dakota.
First, he caught a 6.39-pound smallmouth bass on July 15. Then he went back to the same spot the next morning and caught one that weighed 7.29 pounds, a South Dakota state record.
You know where this is headed. He again returned to the off-shore structure during the tournament and the fish weren't there.
"After I caught that first fish, my friends said, 'That may be the biggest smallmouth you'll ever catch,' " said Diede, who lives in Sioux Falls, S.D. "And I thought they might be right.
"To catch that second fish, that was unbelievable."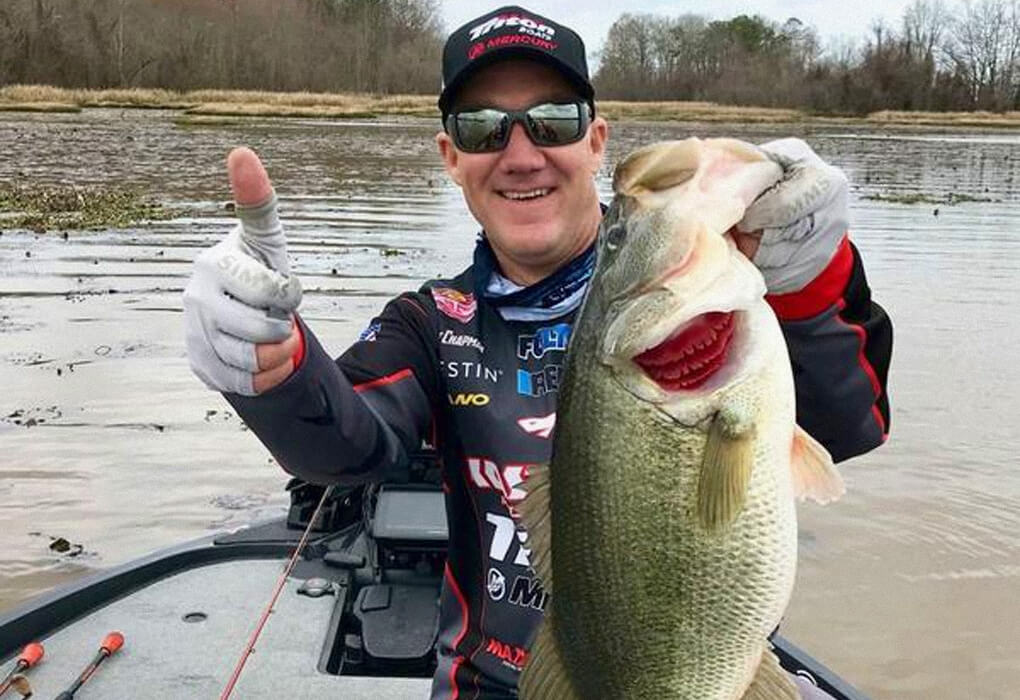 Brent Chapman, one of the top fishermen on the Major League Fishing Bass Pro Tour, will be one of the speakers when the National Fishing Expo comes to Kansas City on Jan. 14-16.
It's Sport Show Season
The stars will be out when the National Fishing Expo comes to Cincinnati, Kansas City and Columbus, Ohio this winter.
Some of the top bass pros will present seminars at the shows, which will include booths representing guides services, fishing tackle, vacation destinations and more.
The Cincinnati show will be Jan. 7-9 at the Sharonville Convention Center. Nationally known bass pros Shaw Grigsby, John Murray, Jason Christie and Fletcher Shyrock will speak.
The Kansas City show will be Jan. 14-16 at the KCI Center. Bass pros Brent Chapman, Casey Scanlon, Chris Zaldain, Dion Hibdon, Fred Roumbanis, Randy Blaukat, and James Watson will present seminars.
The Columbus show will be Feb. 11-13 at the Ohio Expo Center. Bass pros Larry Nixon, Bryan Latimer, Scott Martin, David Dudley, Matt Becker and Brandon Coulter will give talks.
Talks on trophy catfish, crappies, walleyes and fishing float streams also will be given by local and regional experts at all three shows.
For information on the seminar schedules at each show, tickets and more, go to the website www.nationalfishingexpos.com.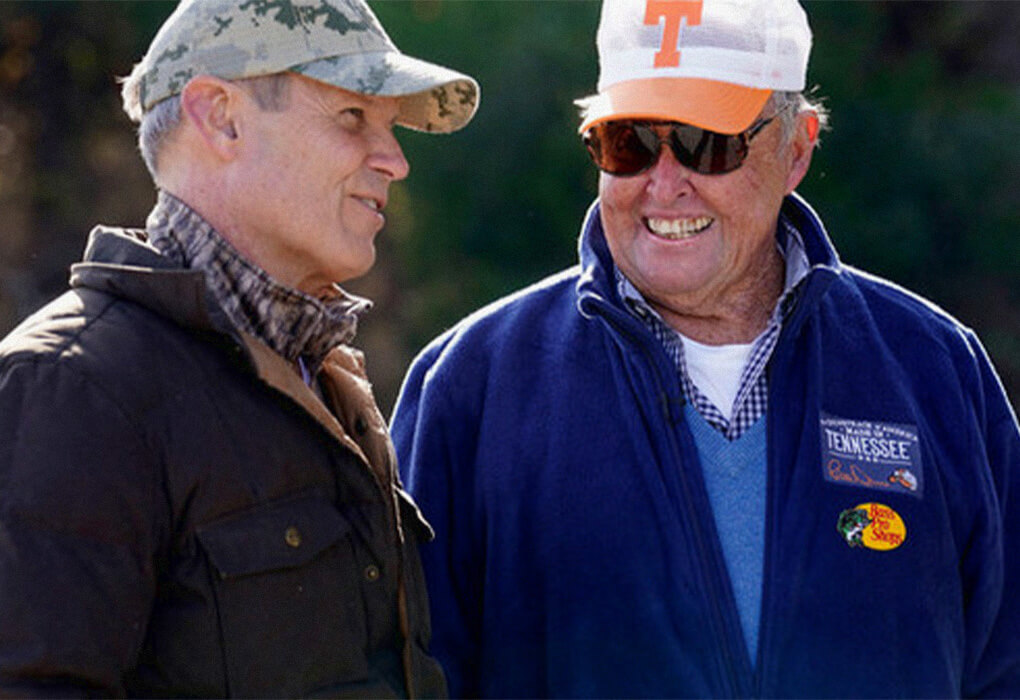 Legendary fisherman and television-show host Bill Dance (right) and Tennessee Gov. Bill Lee will team to bring better fishing to the Volunteer State.ee will team to bring better fishing
Bill Dance Signature Lakes
Bill Dance is justifiably proud of the fishing in his home state, Tennessee. And now he will join with state agencies to make some lakes even better.
Through the Bill Dance Signature Lakes program, the state will invest $15 million in improvements in 18 bodies of water that bear Dance's stamp of approval.
Nine large reservoirs–including such nationally-known sites as Dale Hollow, Pickwick, Chickamauga, Kentucky and Reelfoot–will be included in the program. Nine small lakes, many of them located in Tennessee state parks, will also be part of the program. Go to this website for a full list of lakes.
"Bill Dance is a tremendous advocate for our Tennessee rural communities and we are thrilled to partner with him," Gov. Bill Lee said.
The project is a collaborative effort between the Tennessee Wildlife Resources Agency, Tennessee State Parks, and the Tennessee Department of Tourist Development. It is designed to drive economic recovery in many lake-area communities that were devastated by recent storms.
"I'm unbelievably humbled and excited to be involved in such a helpful project that will benefit so many people and our natural resources in my great home state of Tennessee," Dance said in a press release.
Each of the lakes will see improved stocking and fisheries management, and above-water upgrades such as courtesy docks, additional parking, fishing piers, more access and new signage.
That's it for now. Remember to toast 2021, and don't forget those New Year's resolutions.