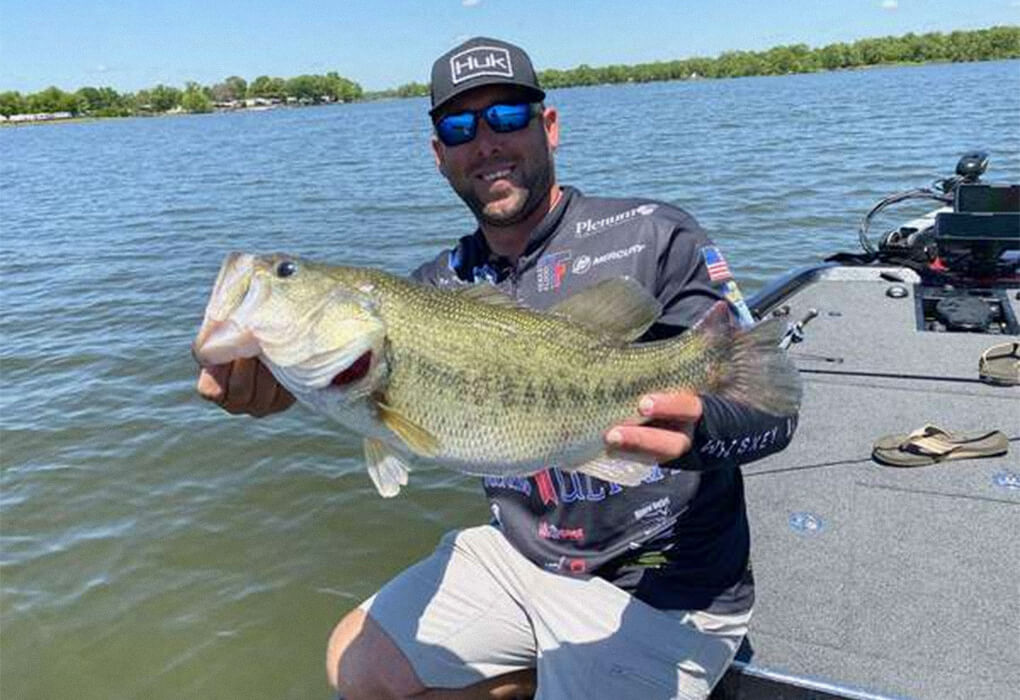 Lee Livesay enjoyed an epic week of bass fishing when he won the Bassmaster Elite Series tournament at Lake Fork in Texas. (Photo by B.A.S.S.)
Mega Catch
When the smallest bass in your five-fish limit weighs 7 pounds, 6 ounces, you know you're living the dream.
Lee Livesay of Longview, Texas, experienced that unforgettable moment Sunday when he won a Bassmaster Elite Series tournament at Lake Fork.
He landed five bass weighing 42 pounds, 3 ounces in the championship round to lift his four-day total to 112 pounds, 6 ounces. That earned him a spot in B.A.S.S.'s Century Club and in the circuit's all-time highlights reel for bringing in the third-largest single-day catch.
Livesay caught his biggest bass, 9 pounds, 2 ounces, early off a secondary point where big bass were chasing schooling shad. He continued that pattern throughout the day, making long casts with a Heddon Saltwater Super Spook to catch his biggest fish.
Livesay, who guides on Lake Fork, beat his nearest competitor, Patrick Walters, by a 10-pound margin.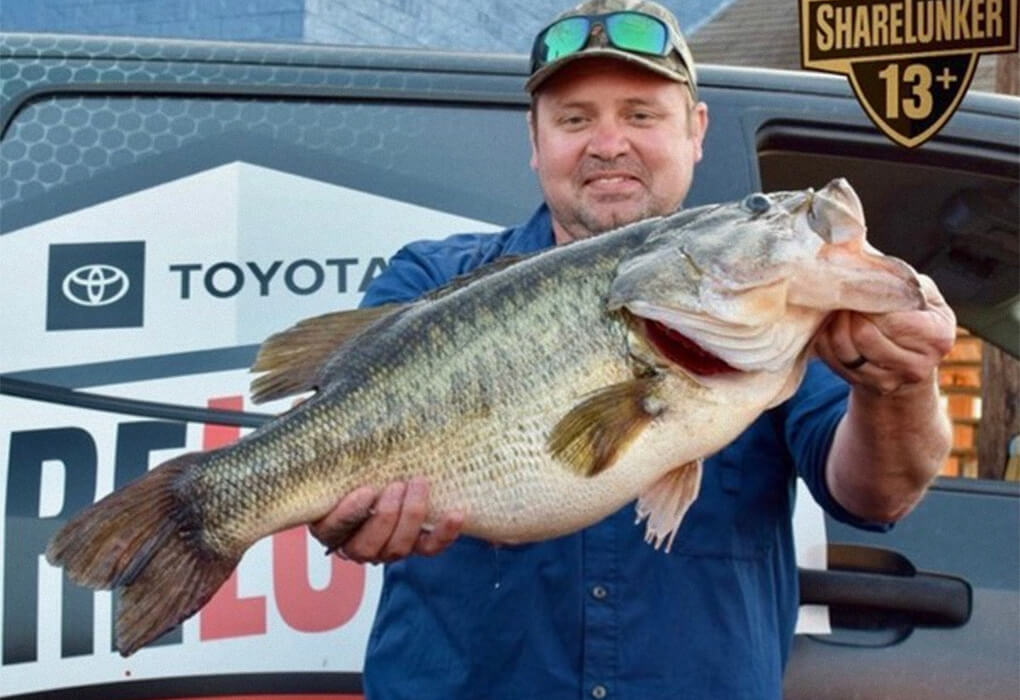 James Crawford caught this 15.44-pound bass in March on Lake Tyler in Texas
Land of Giants
Everything's bigger in Texas, including the largemouth bass.
Looking for some proof? Look at the records of the Toyota Share Lunker program in which fishermen donate the huge bass they catch to Texas Parks and Wildlife to serve as brood stock in their hatcheries.
Those fish are later released into the waters from which they were caught.
Anglers already have donated five bass weighing more than 15 pounds apiece to the program in 2021. Five lake records have been set, and 23 total bass from 10 different lakes have been registered in the program.
The biggest? A 16.40-pound monster caught in February from O.H. Ivie Lake.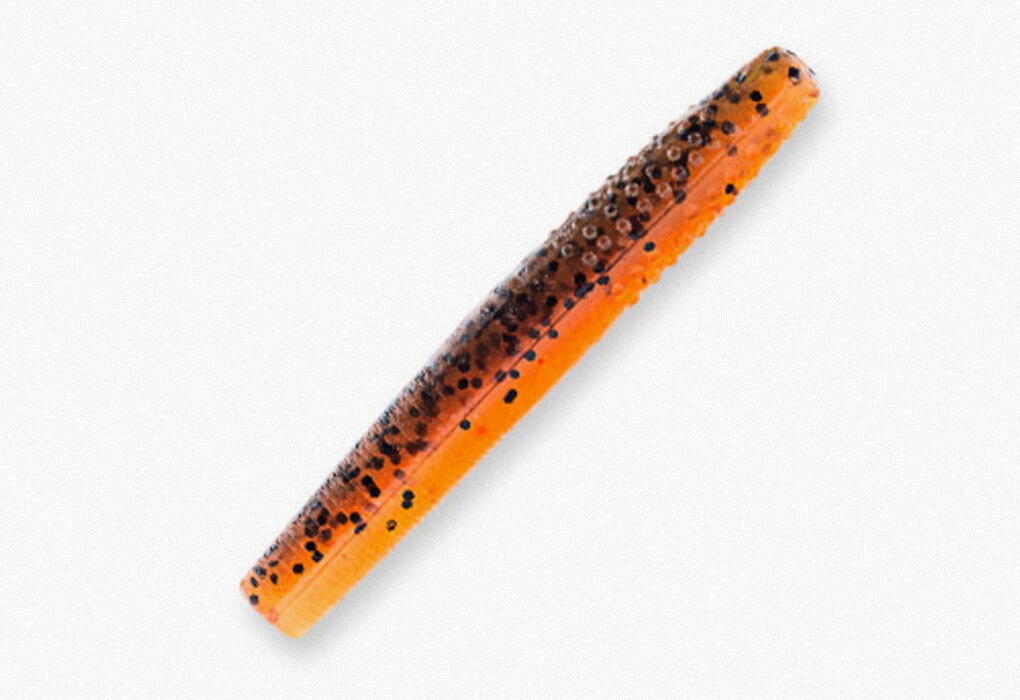 Lure of the Week: The Ned Rig
I have to do a little name-dropping here.
I 've fished with Ned Kehde so long that I can remember the days when he was mostly unknown. Today, Kehde and the Ned Rig finesse lures he popularized are household names among bass fishermen.
Made of an almost indestructible compound called Elaztech, the Ned Rig plastic baits slowly sink in an erratic pattern and once they settle, their tails float up from the bottom where they are visible to fish.
In my opinion, they are the most versatile lures on the market. They are is ideal for beginners, who can just retrieve them slowly and still get bites. But they are quickly developing into go-to baits for the pros when the bass get finicky and refuse to hit larger lures.
Z-Man now manufactures Ned Rig baits in a variety of models. The TRD is perhaps the most popular, but the Tickler Z, Hula StickZ, HogZ, Finesse ShadZ, and others also produce big catches.
Ned and I have enjoyed outings where we have caught more than 100 bass—mostly small but a fair number of keepers as well. The Ned Rigs are primarily known as a "numbers" bait, but they will catch sizeable bass, too.
I like to use a medium-light action spinning rod, 6-pound monofilament line and 1/16th-ounce jig heads to work the finesse lures.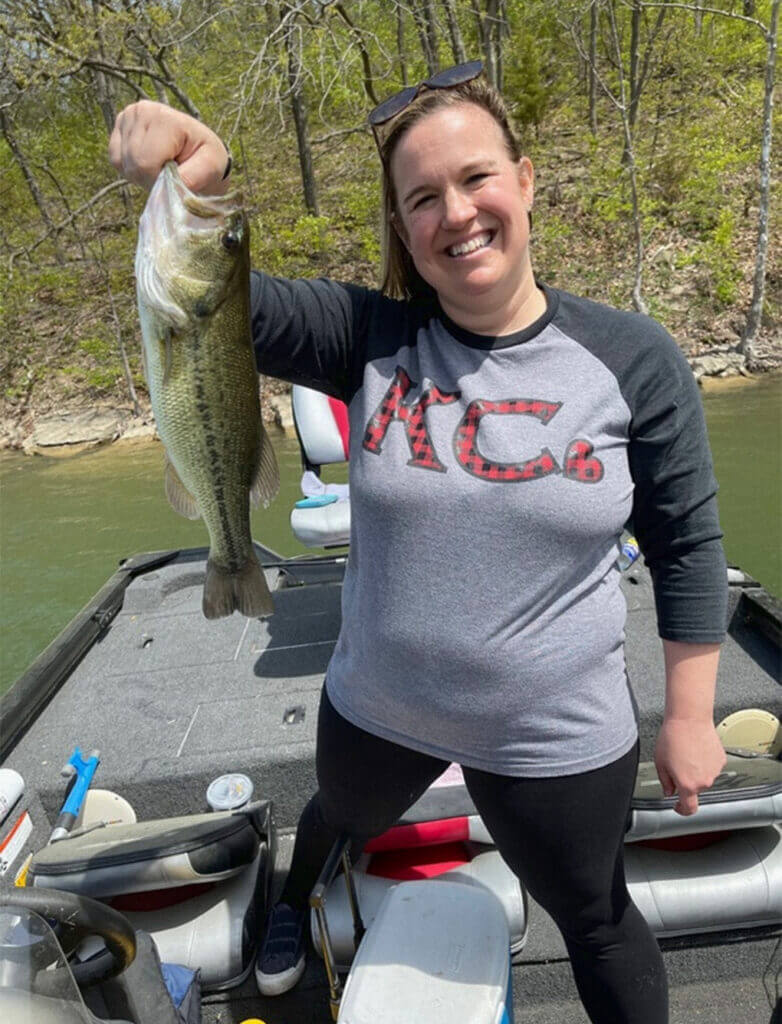 Father-Daughter Fishing Trips
I have great memories of taking my two daughters and son to Canada for our annual fishing adventure.
That tradition faded as Becky, Jenny and Scott became adults and were busy with their careers, raising a family and meeting other obligations.
That's why it's always special when I get to spend time with one of them in the boat. I celebrated my 70th birthday this week by going bass fishing with my oldest daughter, Becky.
She is busy with her career and her life as a mom to two daughters of her own. But she took a day off work to fish with ol' dad, and it was a day to remember.
After failing to get a bite on bigger baits, we downsized to green-pumpkin TicklerZs and quickly developed a pattern. The bass wanted the bait just crawling across the bottom off points.
The best retrieve? A sweeping motion, with a pause.
We ended up catching 21 bass (and 5 keepers) in 3 hours. The fishing was fun, but sharing the boat with my daughter was even more fun.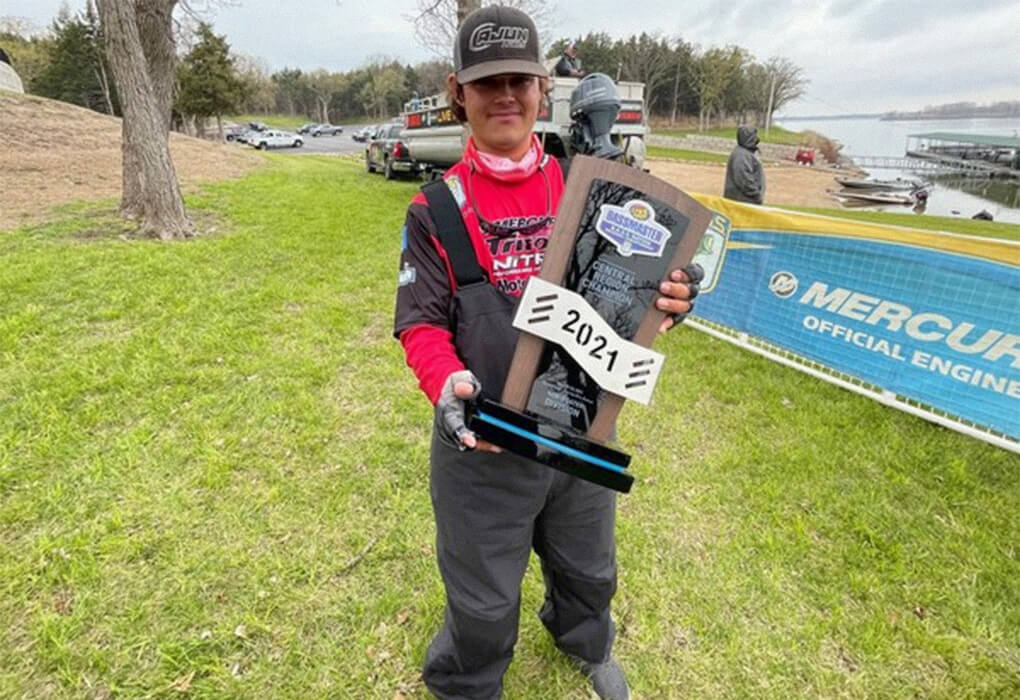 Hunter Neuville is only 18, but he already is a champion bass fisherman. (photo by Brent Frazee)
A Youthful Approach
Hunter Neuville didn't have much time to celebrate his victory on the non-boater side in the B.A.S.S. Nation Central Regional Championship last Friday at Milford Lake in Kansas. 
He had to return to Louisiana to attend classes in his senior year of high school.
Neuville, 18, is one of the youngest fishermen to ever compete in a B.A.S.S. Nation regional championship. He competed against some fishermen who were more than three times his age.
He caught a three-day total of four bass weighing 9 pounds, 10 ounces to edge second-place finisher Ray Cates of Overland Park, Kan., by two ounces.
Neuville caught only one bass Friday in the final round, and that fish came on his last cast of the day.
Until next time.