When Ish Monroe says fishing was a lifesaver for him, he isn't exaggerating.
He grew up on the mean streets of San Francisco, surrounded by gangs, drugs and violence. But a couple of factors provided him with an escape route: a passion for fishing and a father who cared.
Monroe never fell into that trap that so many others around him did, and he has ascended to become one of the top pros on the Major League Fishing Bass Pro Tour.
We'll talk about Ish's journey and the California bass fishing that lured him, and get some tips on how to catch the big ones.
We'll also discuss fall fishing in the wind and cast out a few deals.
So let's get with it. The bass are hitting.
– Brent
---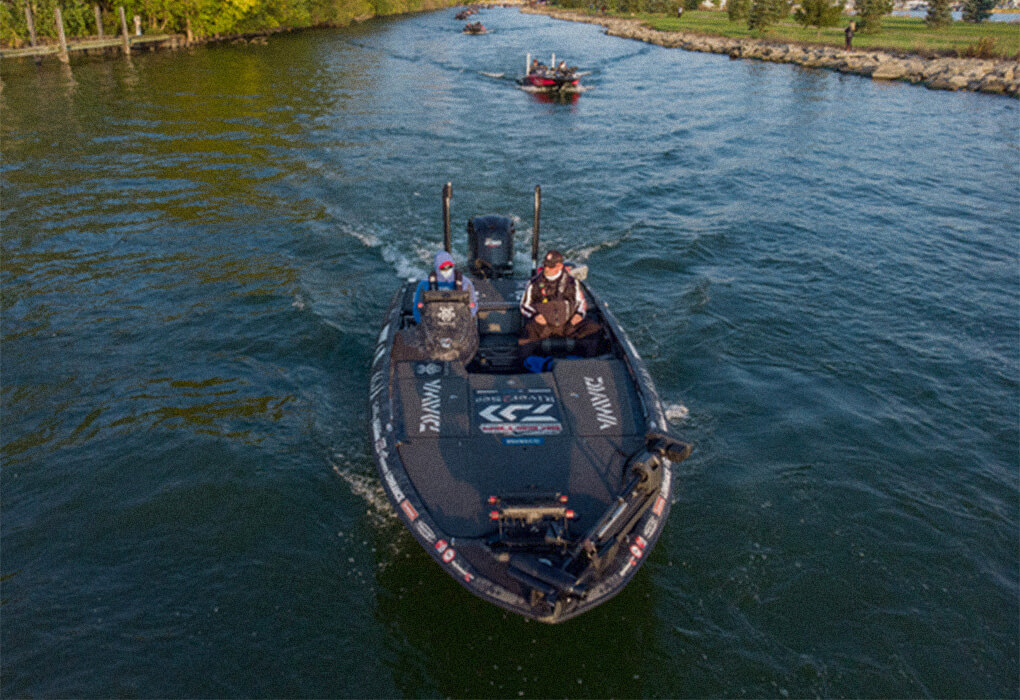 Looking to gear up for some fall bass fishing? We found a few deals that might set the hook. (Photo by Christopher Shangle/Major League Fishing)
Deals of the Week
It might be getting late in the fishing season, but there are still some great deals out there.
We've gone over major fishing tackle websites and picked out a few bargains that caught our eye. As usual, we're giving you an unbiased look. We don't have sponsors, so we're free to provide you with a wide range of ideas.
Top-end fishing rods: Edge fishing rods, designed by legendary rod-builder Gary Loomis, are on sale. It's part of the company's Black Friday offering, which it put into effect early. Look at the deals.
Starter electronics: If you're fairly new to bass fishing but still want to buy a fish finder that won't break the bank, consider the Lowrance Hook 4 Fish finder on sale at Sportsman's Warehouse. Regularly priced at $99.99, it is now on special for $84.97.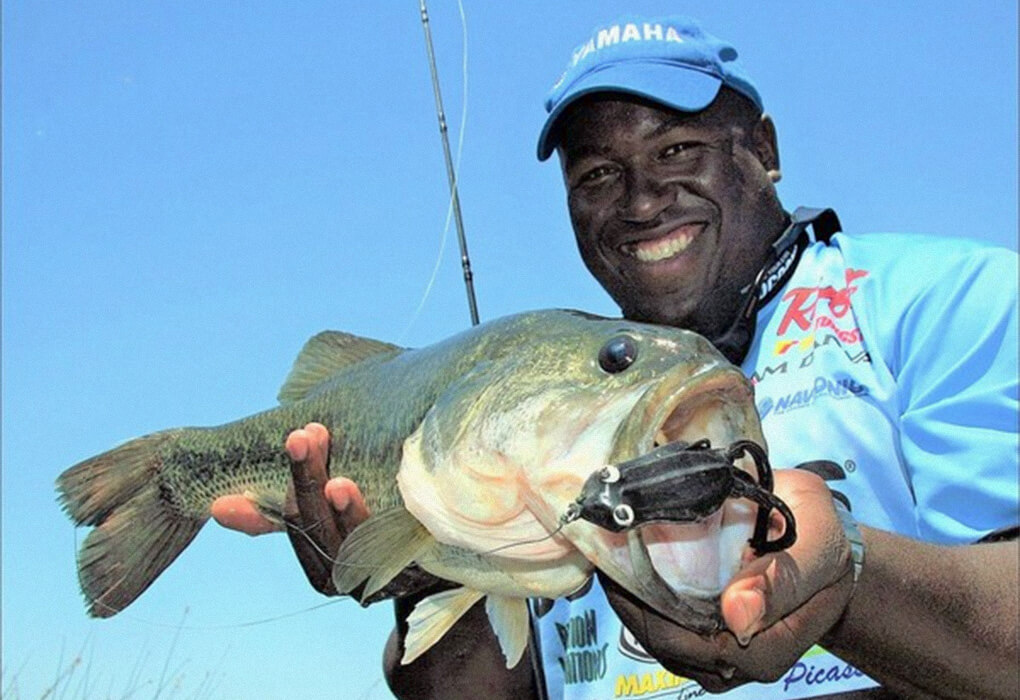 Ish Monroe has made a living catching big bass on the pro fishing tour. (Photo by David A. Brown/Major League Fishing)
A Way Out From Inner-City Life
Ish Monroe could serve as a role model for youth struggling to avoid the violence, guns, drugs, and other influences of the inner city.
There is a way out, he will tell you. He chose to chart his path through fishing.
"I remember one time when one of my best friends asked me to go to a party with him," said Monroe, who grew up in San Francisco. "I told him I couldn't. I had to get up early the next morning to go fishing.
"When I got home I got a call that my friend was found hanging from an overpass. If I had gone to that party, that might have been me."
Monroe credits the strong influence of his father for avoiding the gang life. Father and son loved fishing together, and that bond carried them far.
"I remember times when my dad would show up to get me out of school for a doctor or dentist appointment," Monroe said. "Well, I knew what that meant.
"We were going fishing. We did it all, freshwater or saltwater."
Monroe became so enthralled by the pastime that he eventually bought a boat and started fishing in bass tournaments. He had a good job, selling cars. But one day, his boss wanted him to work a weekend.
"I told him I had a big tournament and that I couldn't," Monroe said. "He told me, 'If you don't show up for work, don't bother coming back.' "
Monroe ended up winning the tournament, got a big paycheck and was on his way to a successful career in fishing.
Today, he has nine wins in national tournaments and more than $2 million in career earnings.
One of the first things he did when he made it to the pro level was to give his dad, a retired firefighter, a bass boat.
"He's in his 70s now, and I just wanted to make sure he keeps fishing," Monroe said.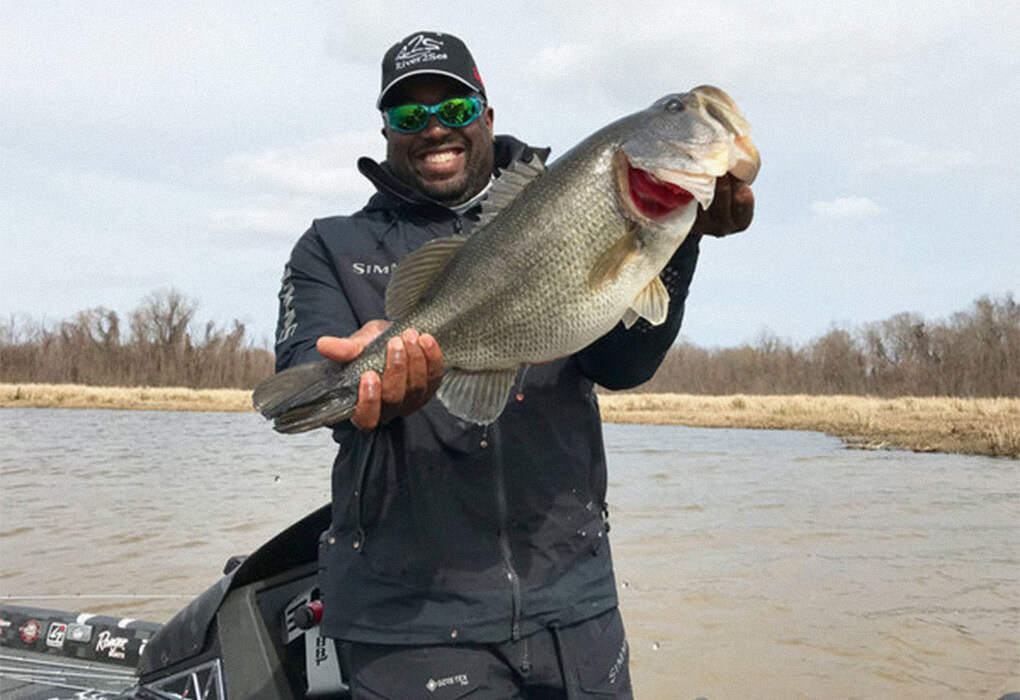 Ish Monroe knows that California is full of big bass. (Photo by Major League Fishing)
California Dreamin'
So how good is California's bass fishing? Monroe can answer that question by relating the details of a fishing trip back in 2001.
"We were practicing for a big tournament on the California Delta, and I was shaking the fish off when I would feel a hit (so that they wouldn't feel the sting of the hook and possibly bite the next day)," Monroe said. "But my partner wanted me to to set the hook on one to see how big the fish were.
" I flipped a Brush Hog into a hole in the grass and something just engulfed it. I got that bass in and it weighed 14 pounds, 1 ounce."
Of course, bass like that don't come along every day. But the chances of catching one that size are about as good in California as anyplace else in the nation, Monroe said.
"People talk about the bass fishing in Texas, Alabama and Florida, but in my opinion, California is tough to beat," he said. "The Delta and Clear Lake are both rated in the top five in the nation for their largemouth bass fishing.
"And Shasta and Oroville both have great spotted-bass populations."
The Delta is a bass fisherman's dream come true. It is more than 1,000 miles of entangled canals and estuaries filled with ideal bass cover.
"You have weeds, rocks, wood, reeds and everything else," Monroe said.
Clear Lake is North America's oldest natural lake, with an abundance of cover, crawdads and clear water as its name indicates.
They both are ideal spots for flipping, which by no coincidence is Monroe's specialty.
"There is so much cover, it's hard to know what to hit," Monroe said. "But there are a lot of big bass hiding in that cover."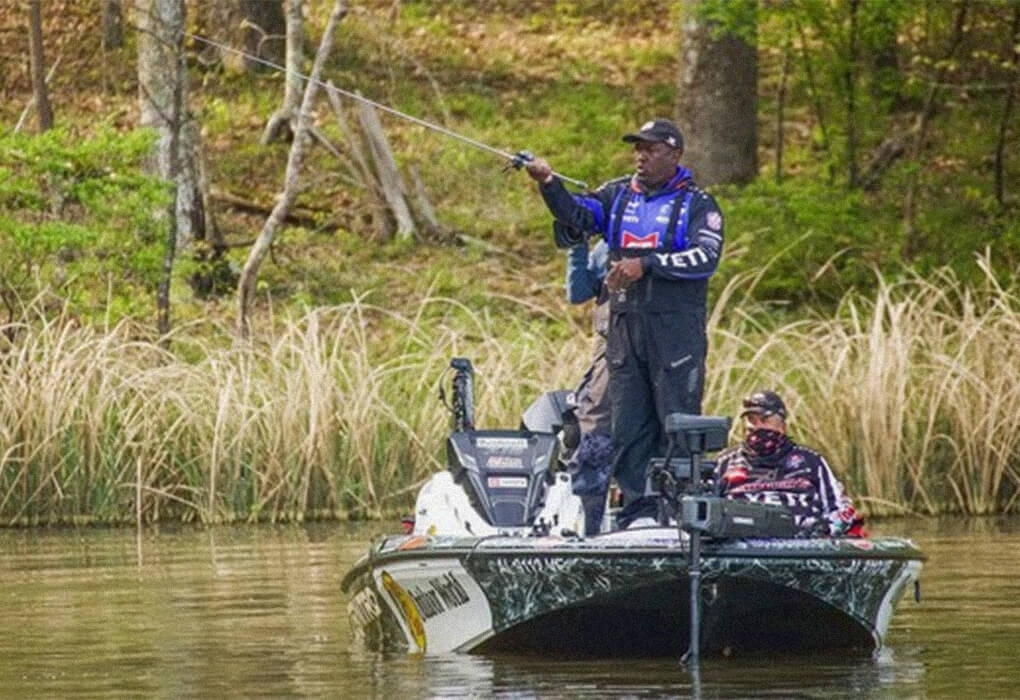 Ish Monroe specializes in flipping heavy cover to locate big bass (Photo by Phoenix Moore/Major League Fishing)
Finding The Bass At Home
Monroe goes by a simple premise when he is fishing for bass: The biggest fish live in the heaviest cover.
"They feel safe; they feel protected," he said. "When you're flipping, it's like delivering a pizza.
"You might not be that hungry, but you're going to eat it anyway if it's dropped right in front of you."
Monroe looks for the thickest part of the weed beds, indentations, isolated clumps of vegetation, transition areas from one type of weeds to another, or docks.
If he is punching the grass mats, he will use braided line, a Texas rigged Missile Baits D-Bomb creature bait and a 1 to 1 ½-ounce weight.
"That's been my bait of choice since 2001," he said. "It's a bait I have the utmost confidence in. I have caught a lot of big bass on that lure."
Monroe also likes to fish the heavy vegetation with a topwater frog, especially the one he designed for the River2Sea Co. The Ish Monroe Phat Mat Daddy Frog was designed for fishing the thick mats bass use for cover.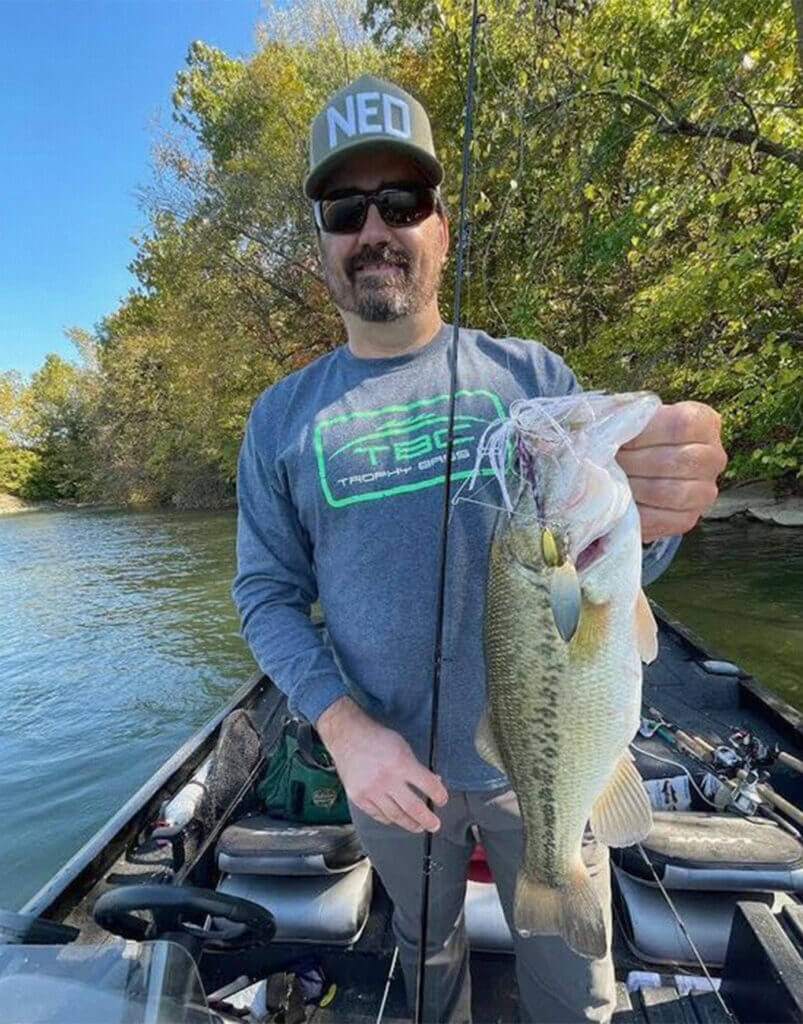 Travis Perret displayed one of many bass he and a partner caught on spinnerbaits on a windy fall day (Photo by Brent Frazee)
Fall Wind And Spinnerbaits
With the boat bouncing in whitecaps, Travis Perret launched a long cast with a spinnerbait and made several cranks before he was greeted with a jolting strike.
The fish splashed to the surface and made a short run before Perret pulled it into the boat. He admired his catch for a few seconds, then plunked it back in the water and cast for more.
And there were more to be found. By the time we were done fishing the private lake in a Kansas City suburb, we had caught and released 26 bass in a variety of sizes.
All were caught the same way – fishing spinnerbaits in the wind off rocky points.
For Perret, the results were especially satisfying. We used the baits manufactured by the Trophy Bass Co., that Perret, bass pro Casey Scanlon and Justin Russell own.
Perret found success on the popular Ozark Flash spinnerbait that Missouri legend Jerry McCutchen designed and had on the market years ago. With McCutchen's help, Scanlon brought a version of the bait back, and it's producing big in the Ozarks.
With separate chartreuse and white willow leaf blades, its lives up to its name of producing a big flash.
I used Trophy Bass Company's CS II spinnerbait in a purple shad color combination.
Both baits performed well in attracting the bass feeding in the rocky shallows. The conditions worked in our favor. The water temperature was 65 degrees, so the bass were still active. The wind was stiff, but still manageable. And the rocky structure was key. We caught very few bass off laydowns and brush piles.
As the water temperature continues to drop and the bass become less active, this pattern will decline. But for a few weeks in mid to late October, it was tough to beat.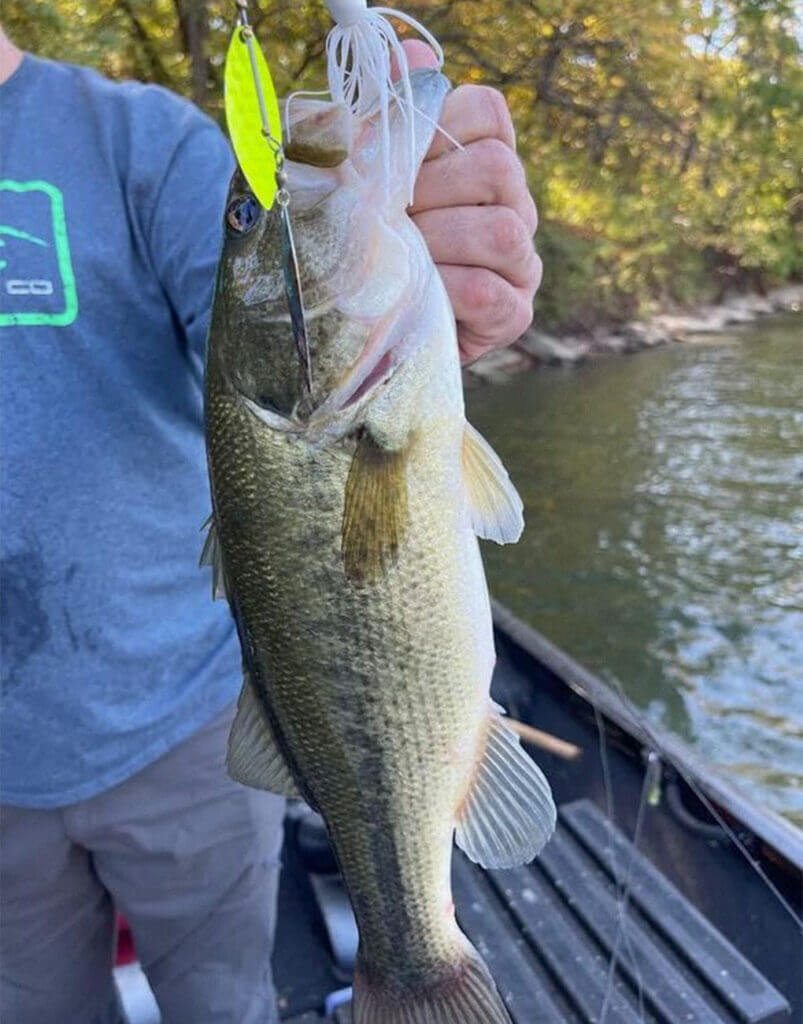 This bass was fooled by an Ozarks Flash spinnerbait. But do you ever wonder how many others simply ignore our baits? (Photo by Brent Frazee)
A Memorable Escape
I got a chance to witness bass behavior up close during a fishing trip this week, and it was amazing.
As we headed over a walkway leading to the marina, Rob McDonald and I looked down and spotted a big bass lying almost motionless in the rocky shallows.
Rob tried flipping a small jig its way and once bumped the fish in the nose. But it still failed to react.
Finally, the bass turned on its side and squeezed into a narrow opening in the rocks and stayed there, out of sight but not out of mind.
I never saw a bass react that way, and it got me to thinking. How many other largemouths react to our lures in a similar way?
Maybe that fish had been caught and released and was recovering, though I highly doubt it. We were the first fishermen on the lake that day.
Maybe it just had a bad day and it didn't want to put up with our nonsense.
That's a wrap for this week. Remember to send your fish photos our way by replying to this email.
In the meantime, keep casting and enjoying the fall color while you're out.