We continue our Tour of Champions this week with an exclusive interview with Edwin Evers.
In recent weeks, we featured such legends as Rick Clunn, Jacob Wheeler, Denny Brauer, Mike Iaconelli, Seth Feider, and Brent Chapman.
This week, we're going to hop into the boat with Evers, one of the few fishermen who has won both the Bassmaster Classic and Major League Fishing's Redcrest championship and get some tips on how to get the big girls to bite.
So, let's get going. The bass are calling.
And don't forget to fill out the survey at the bottom of this newsletter. If you like our content, be sure to forward this email to your friends.
– Brent
---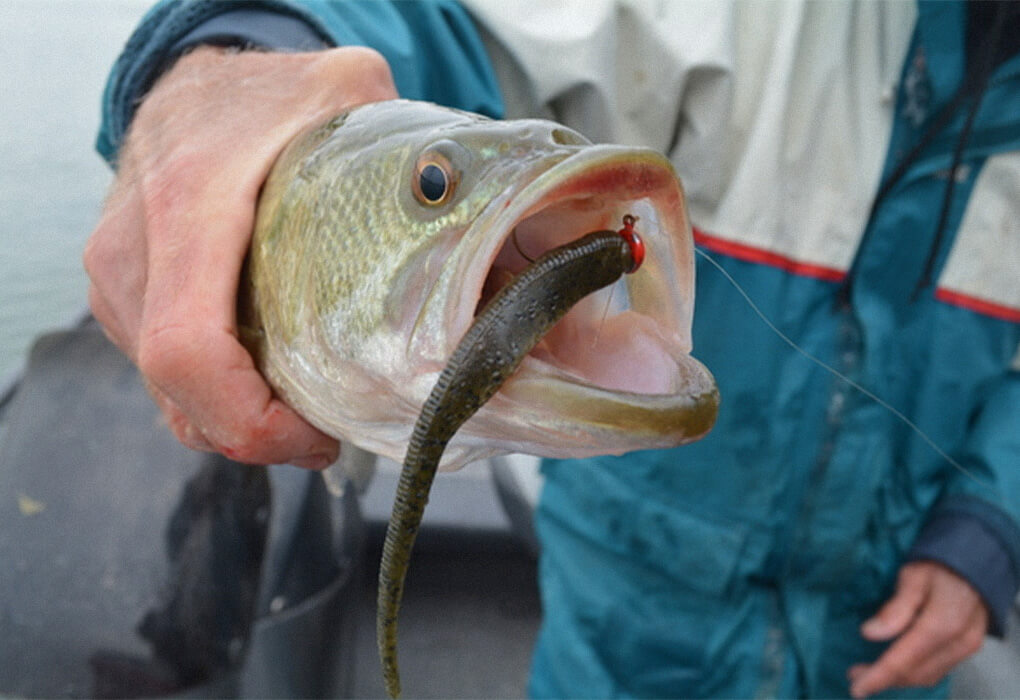 Looking for some deals on baits that bass will bite? We have them for you. (Photo by Brent Frazee)
Deals of the Week
Each week, we search for deals on lures, rods and reels and electronics that will help you put fish in the boat.
Because we are not beholden to a sponsor, we can look at a variety of sources to see what catches our eye. Here are three deals that got us to bite this week.
Electronics: I have a Humminbird Helix unit on my boat and it's made a big difference in my fishing. It isn't the top of the line, but it's affordable and it has a variety of fish-finding functions. That's why I recommend a deal Dick's Sporting Goods is offering on a Humminbird Helix 5 this week. It's on sale for $349.98, $100 off regular price.
Rapala crankbaits: If you're a fan of Rapala baits, check out Discount Tackle's sale on a variety of big-name lures.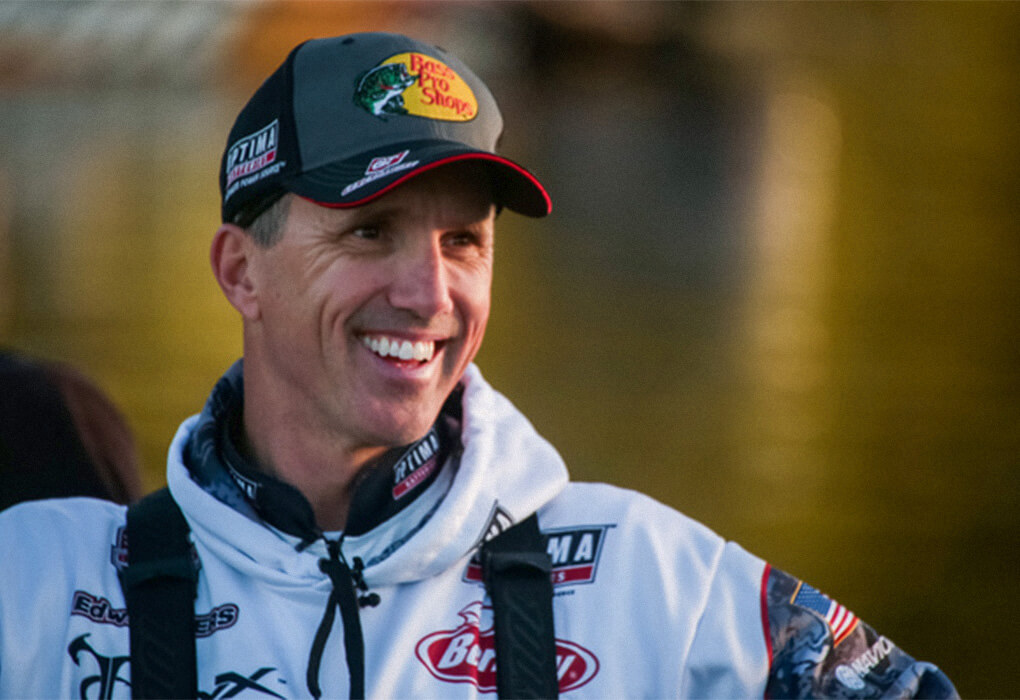 Edwin Evers credits lots of hours on the water for teaching him the ways of the bass. (Photo by Phoenix Moore/Major League Fishing)
The Path to Fishing Stardom
When Edwin Evers graduated from Southeastern Oklahoma State University in 1997, he had a clear idea of what profession he wanted to pursue.
No, it didn't have much to do with his major in college, communications. Nor did it have a connection to his double minors, marketing and business management.
He wanted to go fishing.
"I just decided to learn on the water," Evers said of his humble beginnings. "I lived in a camper and I was on the water all the time.
"I didn't get married until I was 31."
That education paid off, though. Relying on that real-life experience, he eventually moved to the top of his class in bass fishing.
He worked his way up the ranks until he was fishing in B.A.S.S.'s Elite level, and then moved on to Major League Fishing's Bass Pro Tour.
He is one of only five professional fisherman to surpass $3 million in career winnings, and he is still going.
The key to his success? Time on the water.
"There's no substitute for real-life experience," said Evers, who lives in Talala, Okla. "What do you do when the water comes up or when it's dropping, when there are two other tournaments on the lake you're fishing, when somebody's sitting on your spot, when it's dead calm. Time on the water teaches you how to react in those situations.
"I don't care how many videos you watch or how many articles you read, experience is the best way to learn."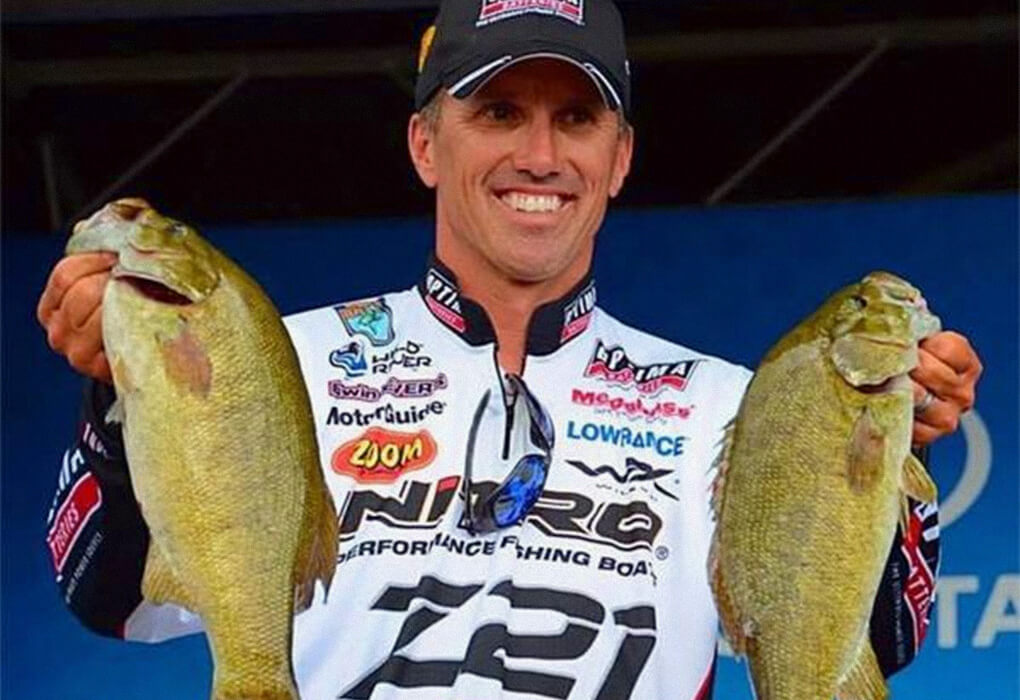 A childhood trip with his father helped fuel Edwin Evers' passion for bass fishing. (Photo by B.A.S.S.)
A Father-Son Trip to Remember
Never underestimate the power of a day on the water with dad.
Edwin Evers certainly doesn't. He remembers like yesterday a special guided trip that was a birthday present from his dad.
"I was in fifth or sixth grade, and my dad asked me what I wanted for my birthday," Evers said. "I told me I wanted to go fishing, so he set up a guided fishing trip for us on Stockton Lake (in southwest Missouri).
"I'll never forget that day. It was the first time I had ever been in a bass boat. I used my Zebco 33 Classic and I was throwing a buzzbait.
"Just to see the bass explode on that thing was phenomenal. I caught a few bass and had some other blowups, and I was just excited."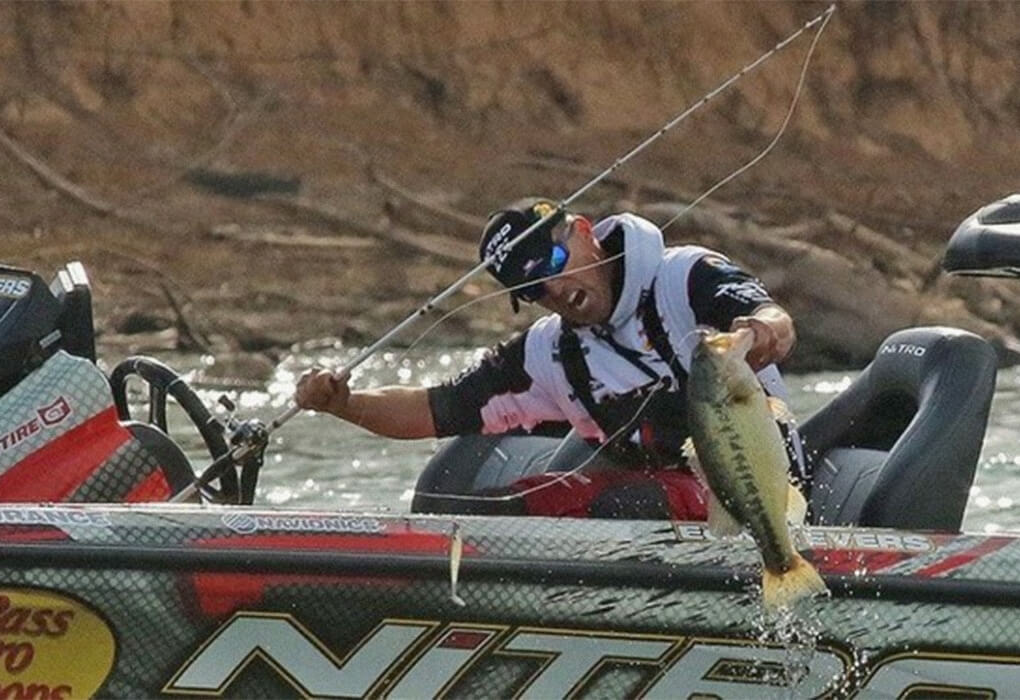 The transition from summer to fall can bring tough bass fishing. But Edwin Evers knows there are ways to catch the big ones. (Photo by Major League Fishing)
Fishing the Transition
eptember isn't often thought of as a great month for bass fishing.
"It can be a tough time because so many bass suspend," Evers said. "They're roaming, chasing shad, and they don't relate to structure as much as they do other times of the year."
But those bass still can be caught, as long as fishermen adjust their way of thinking, Evers said.
"A lot of fishermen make the mistake of fishing on the bottom, below those suspended bass," he said. "They also fish too deep.
"The shad will move toward the shallows during the transition and the bass will follow them there. A lot of times when the bass have the baitfish corralled in the back of a pocket or cove, you can find some good fishing."
Evers showed some of his late-summer tactics in a video on his YouTube channel.
Evers likes to fish baits that he can present over the feeding bass – topwater lures, spinnerbaits, crankbaits, or hair jigs.
No water is too shallow. He will find feeding bass just barely deep enough to cover their backs.
His favorite technique is throwing a topwater bait such as a Berkley J-Walker and working it off a shallow point.
"That J-Walker in a bone color catches big fish," he said. "I'll throw that bait from pre-spawn all the way until the water temperature gets to the low 50s."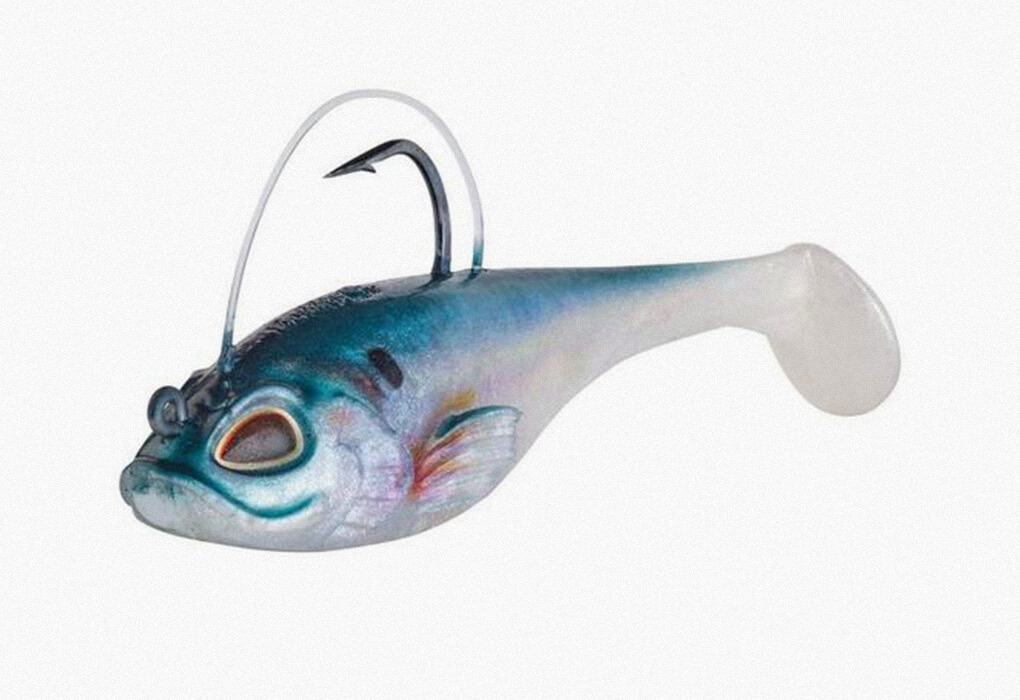 The Berkley Agent E is one of the new baits making waves
Lure of the Week
Evers looks for the Berkley PowerBait Agent E hybrid, a cross between a swimbait and a jig, to catch plenty of fish once it is on the market this fall.
Evers designed the bait to include the soft-plastic features of a swimbait infused with PowerBait and the bottom-bumping characteristics of a jig.
Equipped with a rattle, the Agent E is at its best when it is dragged across the bottom, imitating a struggling baitfish.
It comes in colors to imitate gizzard shad, bluegills, gobies, yellow perch, and green sunfish.
And if you're a fan of Edwin like we are, make sure to show his YouTube channel some love: https://www.youtube.com/c/EdwinEversfishing
We're blown away by the video quality and you'll surely learn something new each week.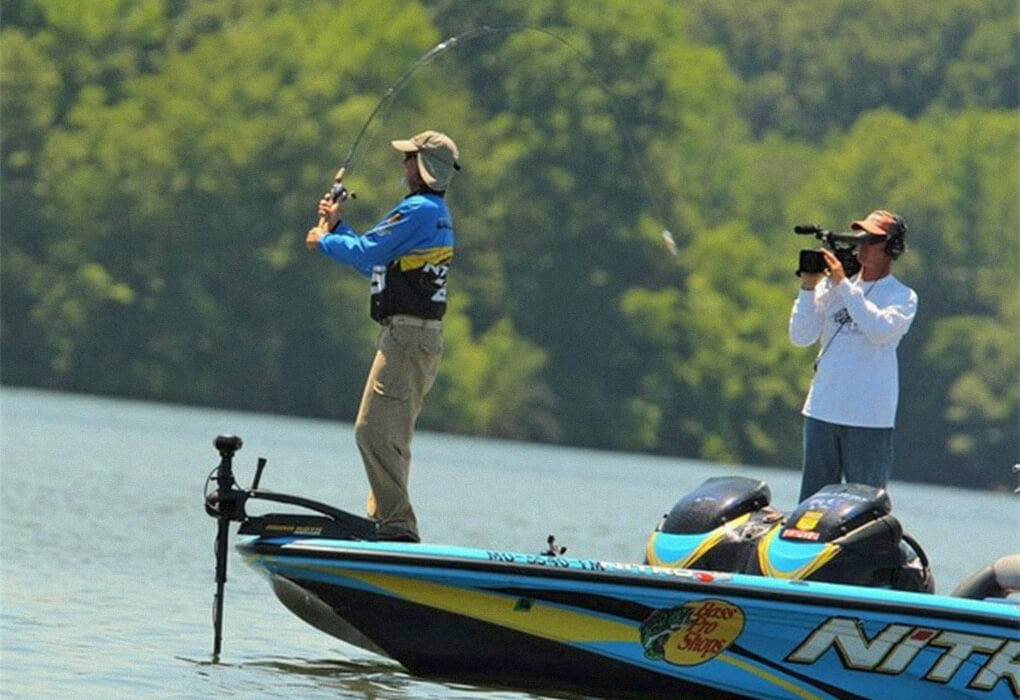 Rick Clunn knows that nature often provides clues as to where bass will be located. (Photo by Seigo Saito/B.A.S.S.)
Tip of the Week
Want to learn what the bass are eating? Pay attention to your livewell, advises bass-fishing legend Rick Clunn.
"A lot of times, a bass will spit up a crayfish or a shad when its in the livewell," Clunn said. "That gives you a clue as to what the fish are feeding on and the size of their forage."
Nature also provides clues.
"If you see gulls diving down to the water, they're probably feeding on shad," Clunn said. "The same way with herons standing on a laydown or along a bank. They're probably feeding on shad or other smaller fish."
By the same token, if Clunn spots large shad working an area, he knows there's a chance big bass won't be far away.
"Big bass like big bait," he said.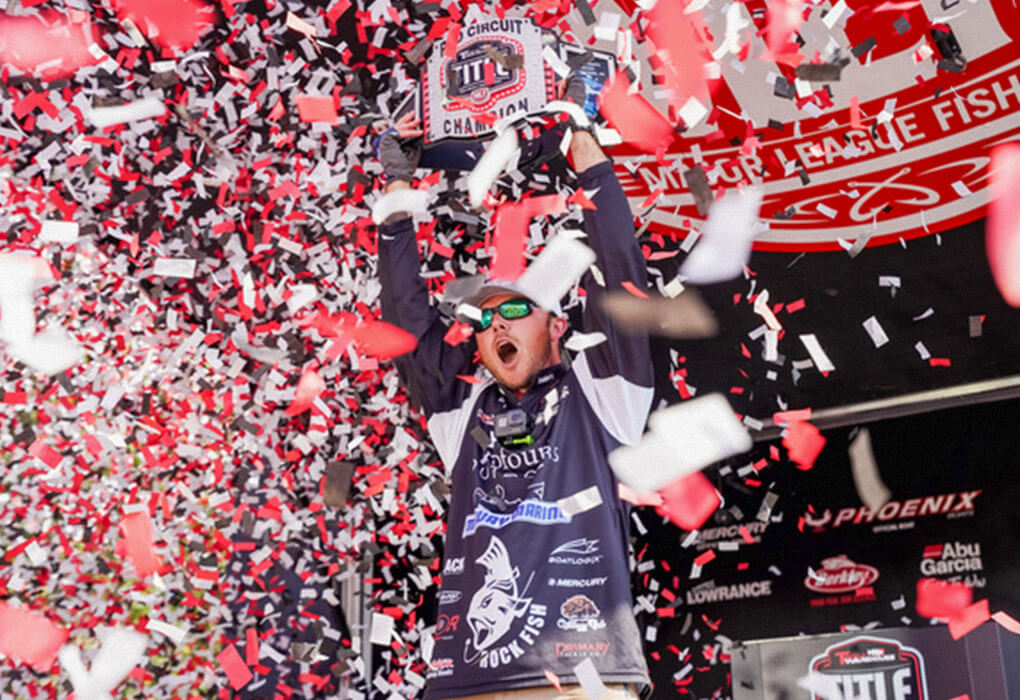 Jimmy Washam celebrated after winning Major League Fishing's Tackle Warehouse Pro Circuit championship on the Mississippi River. (Photo by Rob Matsuura/Major League Fishing)
Jimmy's Big Moment
Jimmy Washam has come a long way in a short amount of time.
Consider that he didn't buy his first fiberglass bass boat until five years ago.
Now consider that he was standing atop the bass fishing world on Aug. 22 after winning Major League Fishing's Tackle Warehouse TITLE tournament.
"I'm 34 years old. I did not start as young as I wish I would have, but I had to earn a living and work, and I slowly worked my way up to this level," Washam said in a Major League Fishing press release.
Washam, a deputy sheriff in Tennessee, took a big financial risk even competing in 2021 after losing his title sponsor shortly before the season began.
But he had a dream season, working his way up through the Toyota Series, then qualifying for the Tackle Warehouse TITLE in his rookie season. Against all odds, he won that tournament and earned $200,000.
During the five-day event, which was based in La Crosse, Wis., he caught bass on everything from topwater lures to Neko Rigs.
In the final round, he landed five bass weighing 17 pounds, 15 ounces to take the championship.
That's it for now. I'll see you on the water.
Remember to email me pics of the big ones you caught and I'll give you a little pub.