July isn't exactly known as prime time for bass fishermen.
It's downright miserable to be on the water in the heat and humidity, and the bass aren't crazy about summer conditions either.
But make no mistake, the big girls will still bite. We'll give you some tips on how to catch 'em, talk about some hot summer baits and steer you to the best bass lake in the nation.
Hop into the boat. We're ready for takeoff.
– Brent
---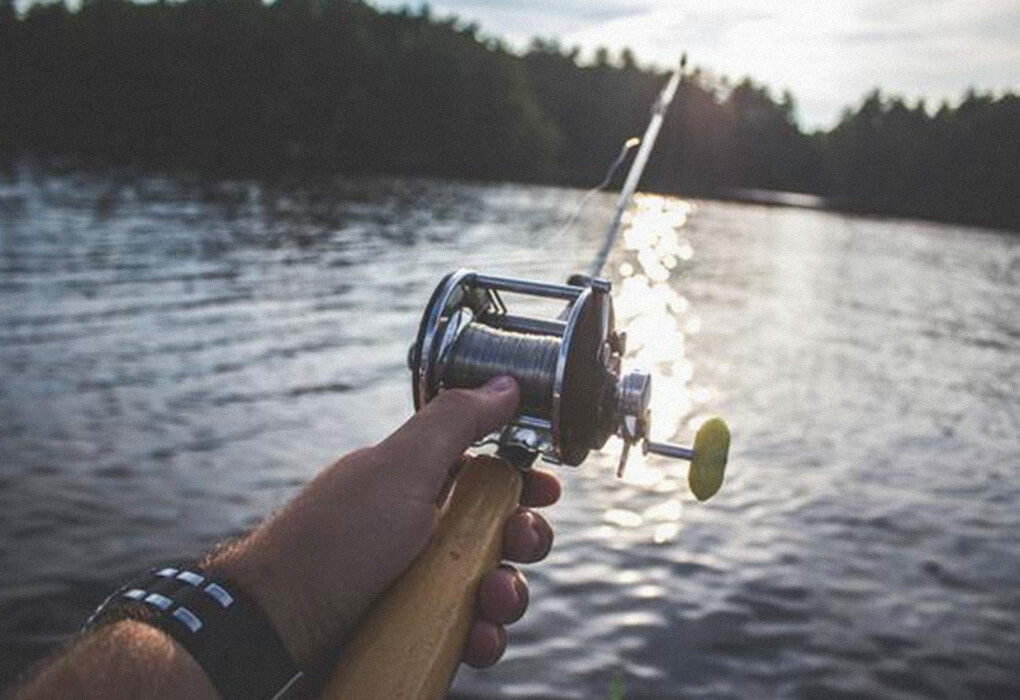 Deals of the Week
In this weekly feature, I'll help you spend your money.
I review some of the top sites, look for deals that catch my eye, then pass them onto you.
So, get your credit card ready
Tackle Warehouse features daily specials, which can amount to 25 percent off the regular price of each item.
Fish USA is offering a buy two, get one free offer on the Rapala BX Big Brat crankbaits that are designed to get big bites.
The Big Bubba cordless fillet knives that are getting rave reviews from crappie, walleye, and cat fishermen are on sale through Scheels.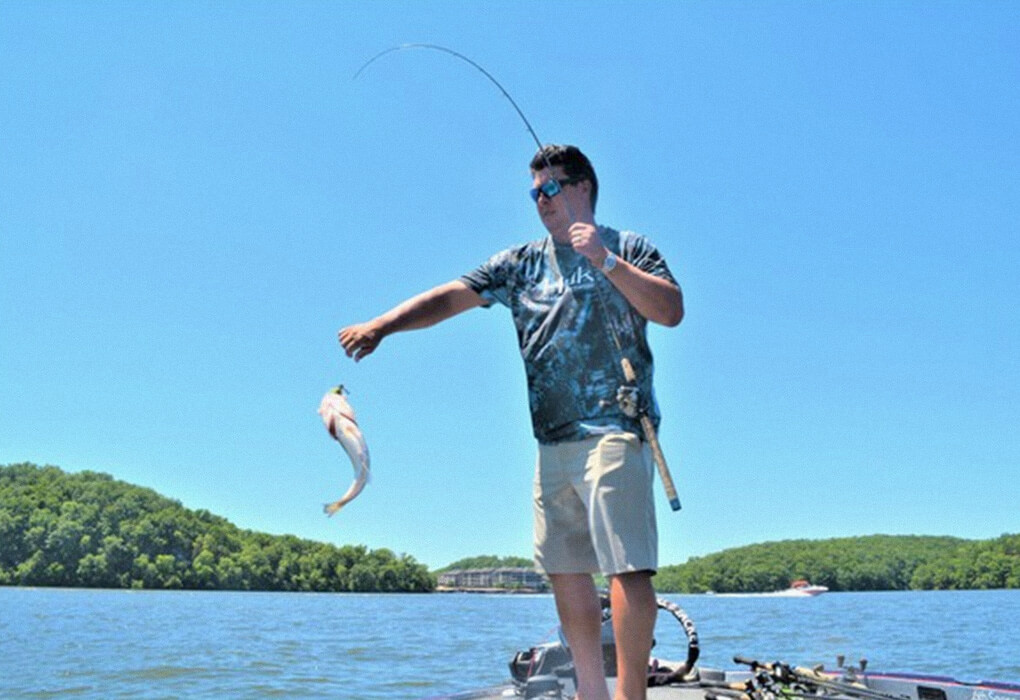 Marcus Sykora knows that isolated brush piles can hold bass in the heat of summer. (Photo by Brent Frazee)
Sweating for Bites
Three hot tips for dog-days bass fishing.
Quit pounding the banks: Instead, move off-shore to isolated cover such as brush or rock piles and throw weedless baits such as plastic worms into the thickest cover.
Fish the shade: Bass like to sit in the shade just like we do on hot, sunny days. Try skipping a plastic bait as far as you can under a boat dock. You'll be surprised at the size of the bass lazing in that shade.
Fish the slop: Many ponds and small lakes get overgrown with mats of weeds and lily pads in summer. Use a plastic hollow-body topwater frog to skim that vegetation. Then hold on for an explosive strike.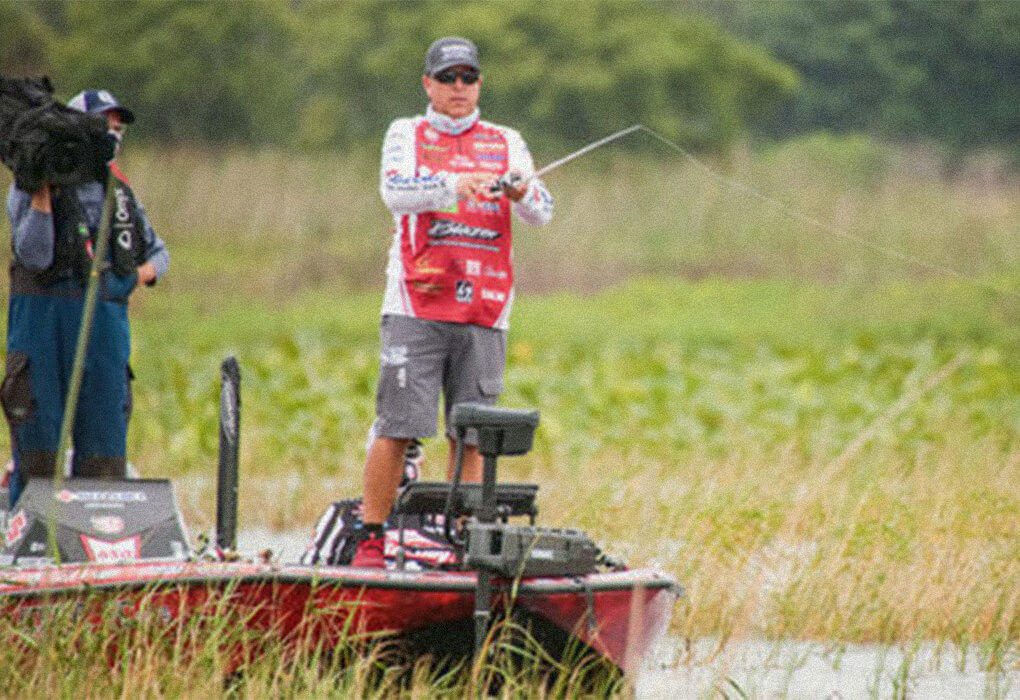 This is Dean Rojas' kind of place–thick vegetation where he can work a topwater frog. (Photo by Phoenix Moore/Major League Fishing)
Frog Days of Summer
Summer time means froggin' time for bass pro Dean Rojas.
Rojas, who competes on the Major League Fishing circuit, has won thousands of dollars using a topwater frog during national tournaments.
"Floating grass gets balled up, creating a canopy, and that is usually where bass are sitting," Rojas said in a Major League Fishing press release. "The frog is perfect for that. And if you can find an area where grass is pushed to duck weed and the fish have access to deep water, it's perfect for a Bronzeye Frog."
But Rojas doesn't just cast indiscriminately when he is working that grass. He often has a target–maybe a hole in the vegetation, a stump that breaks the weeds, the outer edge of the thick stuff or a point in the grass.
He often casts a frog he designed for Spro–the Bronzeye line of baits. One of his favorites when working heavy vegetation is the natural green Bronzeeye Popper.
"It is designed with a cupped lip. It will walk and spit water at the same time, which will help you pull the bass up out of the heavy stuff," Rojas said.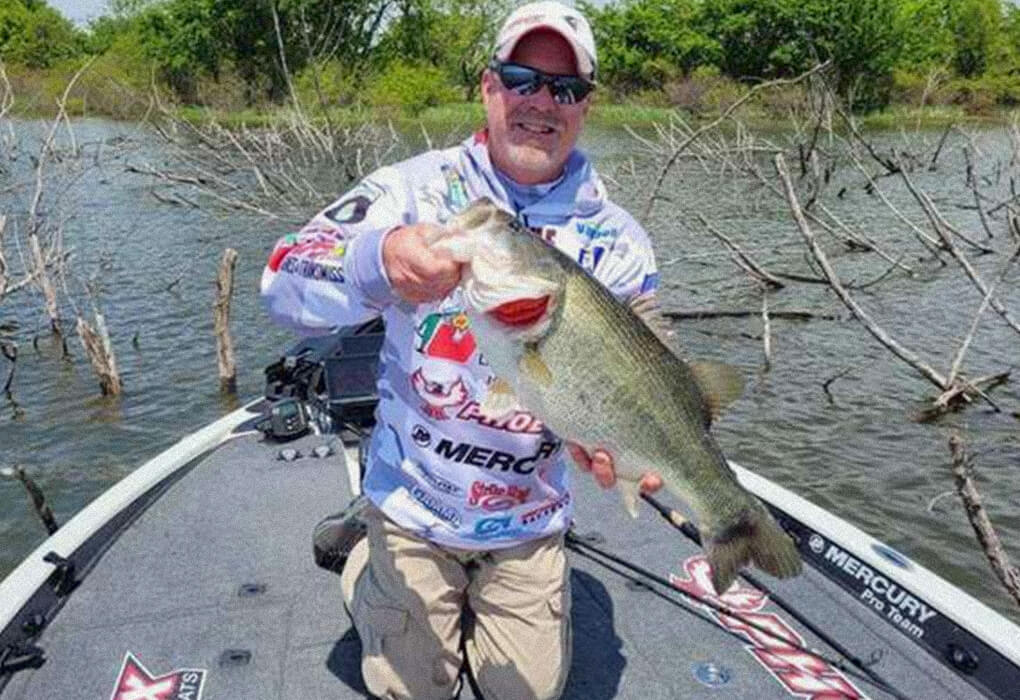 Chad Morgenthaler of Reeds Spring, Mo., knows Lake Fork contains some huge bass. He caught this 7-pound, 13-ounce fish in a Bassmaster Elite tournament this spring. (Photo by B.A.S.S.)
And the Nation's Best Bass Lake Is…
Planning your next bass fishing road trip? Head To Lake Fork, 65 miles east of Dallas.
The 27,690-acre reservoir is loaded with big bass. It was in the spotlight this spring when bass fishermen in a B.A.S.S. Elite tournament enjoyed record success there.
Winner Lee Livesay caught a whopping 112 pounds, 5 ounces of bass in four days.
That was part of the reason Bassmaster Magazine named Lake Fork its top spot in its annual rankings of Top 100 Best Bass Lakes.
Others in the top 10: 2. California Delta; 3. Santee Cooper; 4. St. Lawrence River; 5 Clear Lake; 6. Sam Rayburn; 7. Lake St. Clair; 8. Jordan Lake; 9. O.H. Ivie; 10. Pickwick Lake.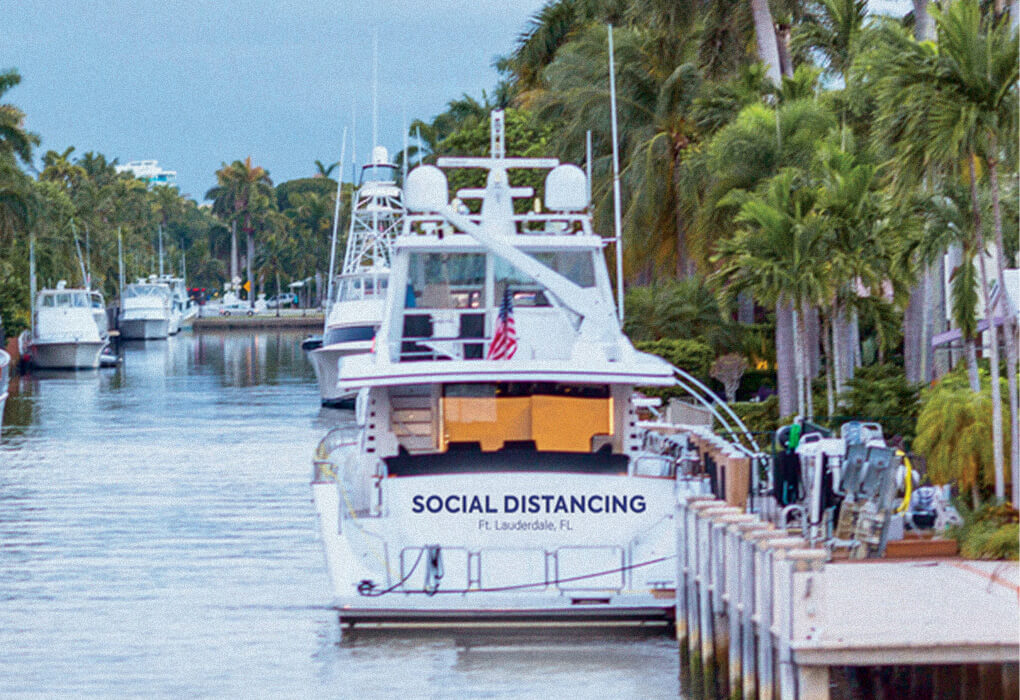 Someone came up with an apt name for a boat in these days of COVID-19. (Photo by BoatUSA)
What's in a Name?
Boaters delight in coming up with a name for their vessel that fits their lifestyle. And some of them can get darned clever.
BoatU.S. tracks those names in its annual rankings of most popular monikers.
This year, Andiamo (Italian for "let's go") topped the list. Social Distancing was second. Others on the list included Knot on Call, Island Time, and Serenity.
In recent years, names such as Aquaholic, Irish Wake, Feelin' Nauti, Seas the Day, and Wet Dream were on the list.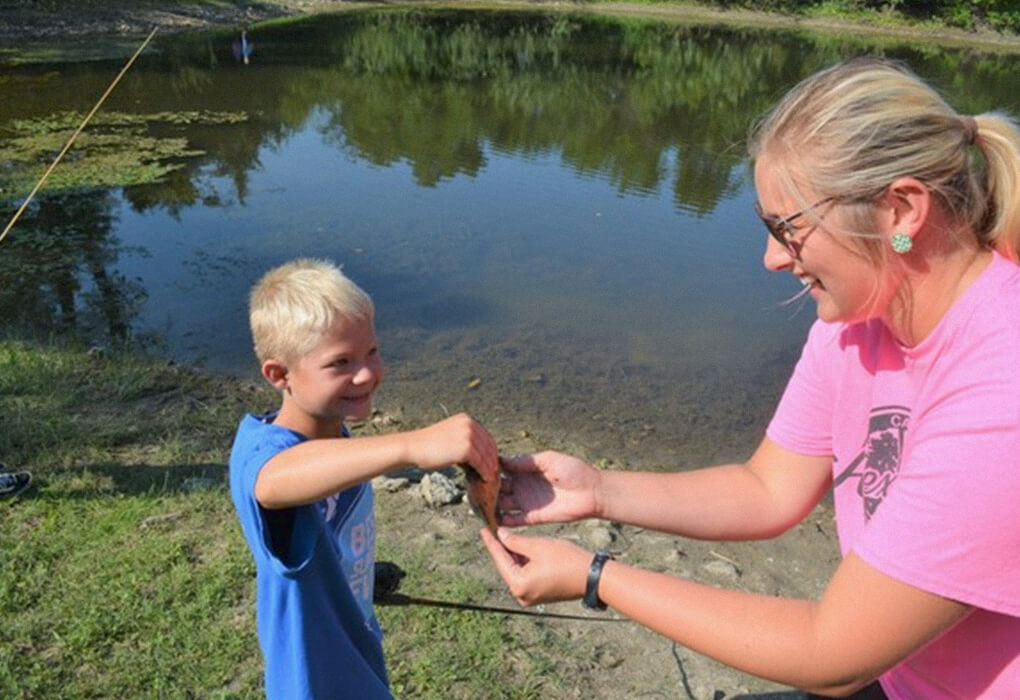 Smiles are common when kids get to go fishing. (Photo by Brent Frazee)
Take a Kid Fishing
Summer is a great time to introduce a kid to fishing. But it's not always as easy as it sounds.
Here are a few tips to make sure those first few fishing trips with young ones go as planned.
Start small: A little fish is big on a youngster's eyes. Don't target large species such as bass or catfish from the start. Sometimes that takes patience, something kids lack.
Short trips: Don't plan on being out for long. Even if kids are catching fish, they usually don't want to stay at it for long. Let them skip rocks, chase frogs or explore. The goal is to get them to want to come back.
Live bait: Worms or crickets are ideal for beginner. Again, the object is to get bites. Lures can come later.
Timing is everything: Don't plan trips for the middle of the day. Get up early and make the fishing trip an adventure. That's when fish bite best.
Snacks: Pack plenty of snacks and juice boxes. Let the kids play a part in what goes into the lunch box.
Photos: Take plenty of pictures and praise the kids for their catch, no matter how big it is. You're building memories.
That's it for this week. We'll see you on the water.