Necessity is the mother of invention.
That tells Mike McClelland's story. The Missouri pro bass fisherman was looking for a better crankbait to fish the clear, rocky water of his home lake, Table Rock.
When his sponsor, Spro, gave him the green light to develop such a bait, he came up with the Rkcrawler.
That was several years ago, and the crankbait has become wildly popular. We'll take a look at how McClelland developed the lure and get his ideas on what LiveScope, the sonar unit that shows real-time movement of fish, reveals, and how water temperature trends affect fishing.
---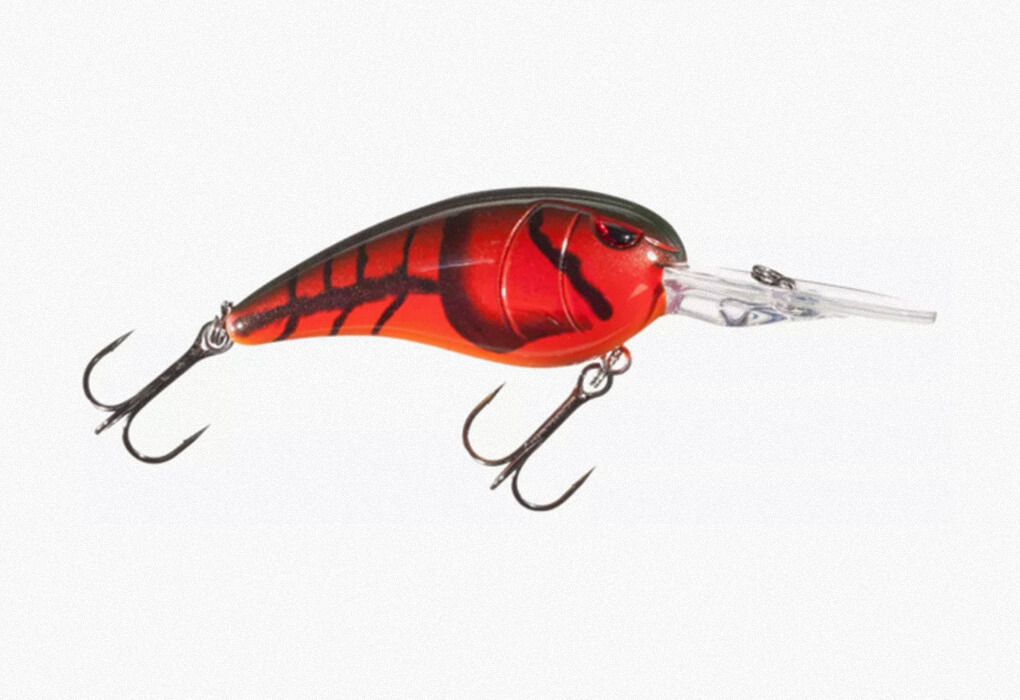 The Spro RkCrawler
Mining the Rocks
The Wiggle Wart has always been a dominant early-spring bait on the clear, rocky reservoirs of the Ozarks. But there's a new kid on the block that's making waves—the Spro RkCrawler.
After McClelland won a Bassmaster Elite Series tournament in 2015 on Table Rock Lake, he revealed that he caught most of his fish on a McStick jerkbait that he designed and a Wiggle Wart. At that point, his sponsor, Spro, asked if he could come up with a new crankbait.
So, McClelland went to work to develop a better mousetrap. He wanted something bigger than a Wiggle Wart and a bait that would dive deeper.
"It came out even better than I thought it would," he said. "I thought it would dive to a max of 10 feet. But when it went to production, wehat we got was a bait that would dive to 12 to 15 feet on 8- to 10-pound test fluorocarbon line.
" That was important. When you get a bait with that profile down that deep in these clear bodies of water, you're going to catch fish."
Fishing the Temperature Trends
McClelland remembers how years ago many fishermen wouldn't get serious about bass fishing until the water temperature reached 50 degrees.
Today, he doesn't wait that long.
It's about temperature trends more than the temperature itself, he said.
"If our water temp here at Table Rock bottoms out at 40 degrees and we get a week of warmth, the temp might rise 3 or 4 degrees, and the bass will get active," McClelland said. "The same thing is true in the fall. When you get that first cooldown, the shad and crawfish will get active, and the bass will sense that it's time to eat."
Regardless, the most productive time of the year to work a crankbait is in pre-spawn, when the bass are starting to shake out of their winter doldrums.
That's when McClelland will starting casting to ledges and channel-swing points and banks.
He likes to keep his boat in deeper water and grind the shallow, rocky areas until they pass over the dropoffs and ledges. Once the bait no longer has contact with the bottom, the bass often hit.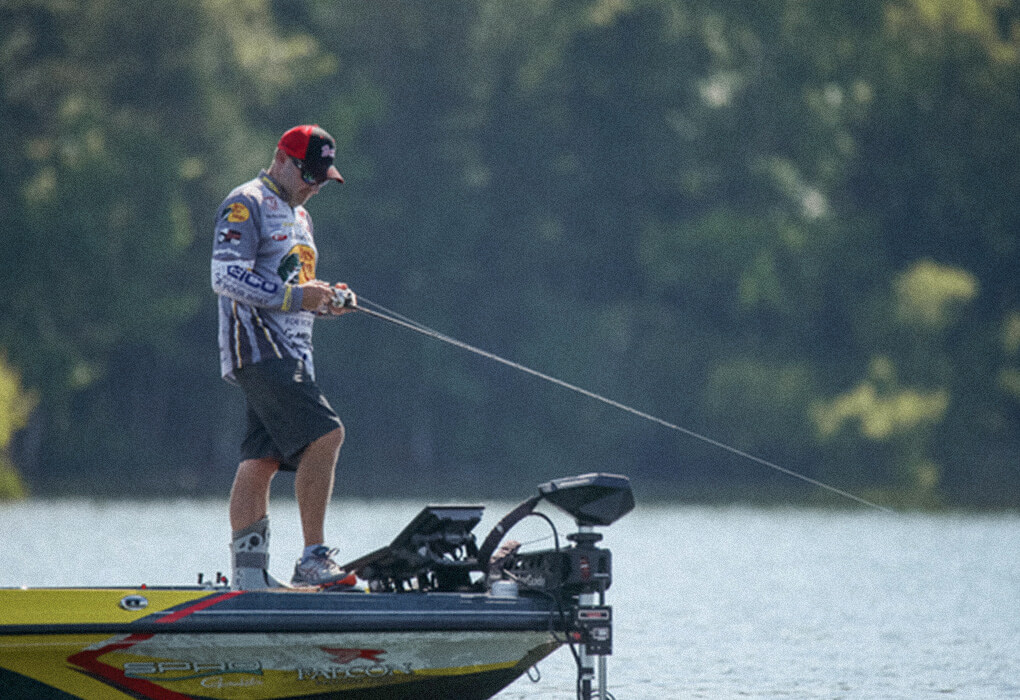 When Mike McClelland hits the water, he often has his eyes on his electronics. (Photo by Josh Gassmann/Major League Fishing)
What LiveScope Tell Us
McClelland readily admits that LiveScope, the sonar units that show real-time movement of fish, has taught him plenty about fishing.
The most striking revelation? There are more fish down there than he ever imagined.
"The biggest thing it has taught me is how often fish will just suspend over open water," he said. "I might catch them grinding a crankbait along a rocky bank one day. Then I go back the next day and they're not there.
"I start looking around with my LiveScope and they're not far away, suspended over a little deeper water."
The sonar technology also helps McClelland determine where to fish.
"I pull up to a key spot and make a few casts and if I don't see fish follow my bait on my LiveScope, I'm moving," he said. "You wouldn't believe how many times you'll get follows without that fish ever hitting."
That's it for now. We'll be back next week to talk to more of the pros and get their secrets to success.