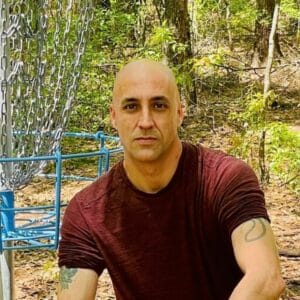 Thomas Godwin grew up with the Gulf of Mexico in his backyard, learning to rope sharks over the sandbars along Johnson's Beach, catching sand fleas, and fishing for Pompano.
When his family moved from Pensacola to Marathon, he learned an altogether different kind of fishing, with a spear gun and a snorkel.
Decades later, he still fishes those same shorelines, only with his wife, three children, and a loyal pair of Doberman Pinschers.
When he's not gigging for flounder in the bay or sport fishing for jack Crevalle, he's ten miles up Blackwater River, tinkering with a fish finder.
⦁ Headless Nomads
⦁ Extreme Nomads
⦁ Anglers.com
⦁ Travel Trailer Pro
⦁ Blitz'd Magazine
⦁ Motorhome FAQ
⦁ RV Life
⦁ Camper Smarts
⦁ Outdoor World Reviews
⦁ A-Z Animals
⦁ RV Blogger

Graduated from Escambia High School. Went to college at Full Sail University and earned a BFA in Creative Writing for Entertainment.
Popular Articles by Thomas

Sorry, we couldn't find any posts. Please try a different search.
Latest Articles by Thomas