Major league fishing (MLF) and B.A.S.S are exciting and unique ways to indulge in bass fishing. It takes all the fun and skill of being out on the lake while combining it with the joy of competition and sportsmanship.
Pro fishing is an exciting prospect for many young fishermen, and one of the first steps to becoming an elite angler is to join a college bass fishing team.
The best bass fishing colleges host the top fishing teams in the country, and many of these campuses also maintain a fishing club for casual enthusiasts.
While fishing in a college tournament, I determined competitive bass fishing was not my forte, but that didn't eliminate my love for fishing.
You'll notice that many of the top bass fishing teams in the nation also have the top football teams. This is because these colleges have a lot of funding for their sports teams and often have local bodies of water.
---
Top 20 Bass Fishing Colleges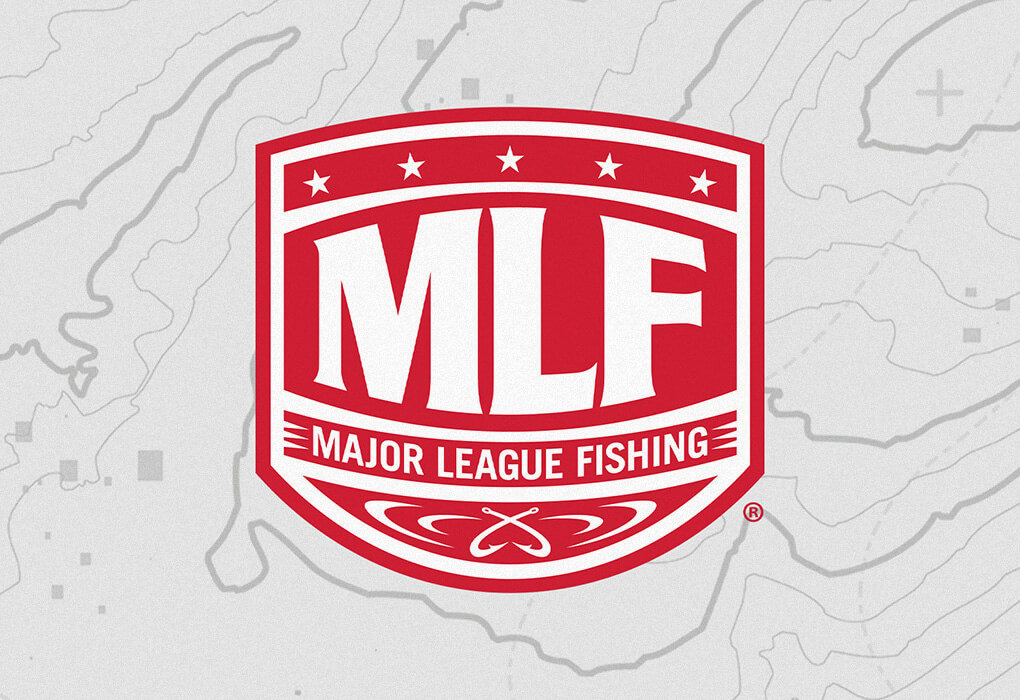 If you're considering joining a college bass fishing team or attending a university to hone your fishing skills, keep reading to discover the answer to the question, "what colleges have fishing teams?"
1. North Carolina State University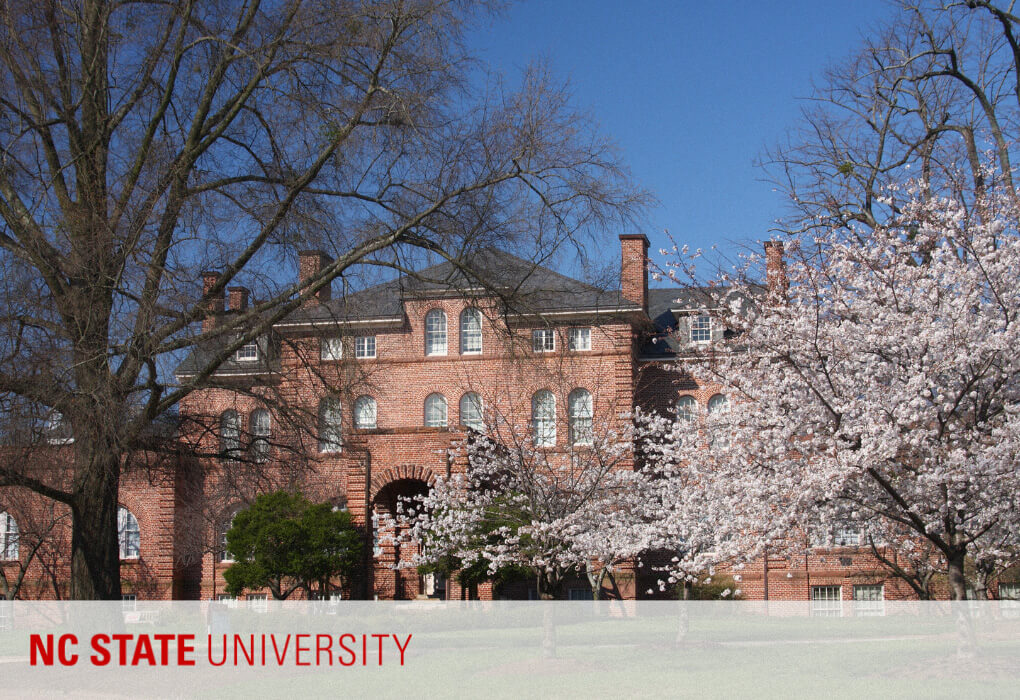 North Carolina State University often comes into the conversation among the top bass fishing colleges in the country. This group of collegiates revels in the knowledge that their state maintains a rich bass fishing history.
North Carolina State University is home to the Wolfpack Anglers, also known as the BassPack.
Many institutions recognize them as the top bass fishing college because it has won two national fishing championships and many regional championships.
North Carolina maintains one of the highest-funded college teams. The team boasts access to a bevy of different boats and equipment alongside what is arguably the best management in the country.
The abundance of local water and organization in this state makes it the premier choice for anyone looking to compete in pro bass fishing tournaments.
Casual anglers may want to continue down this list, as North Carolina is not for less committed students.
2. Adrian College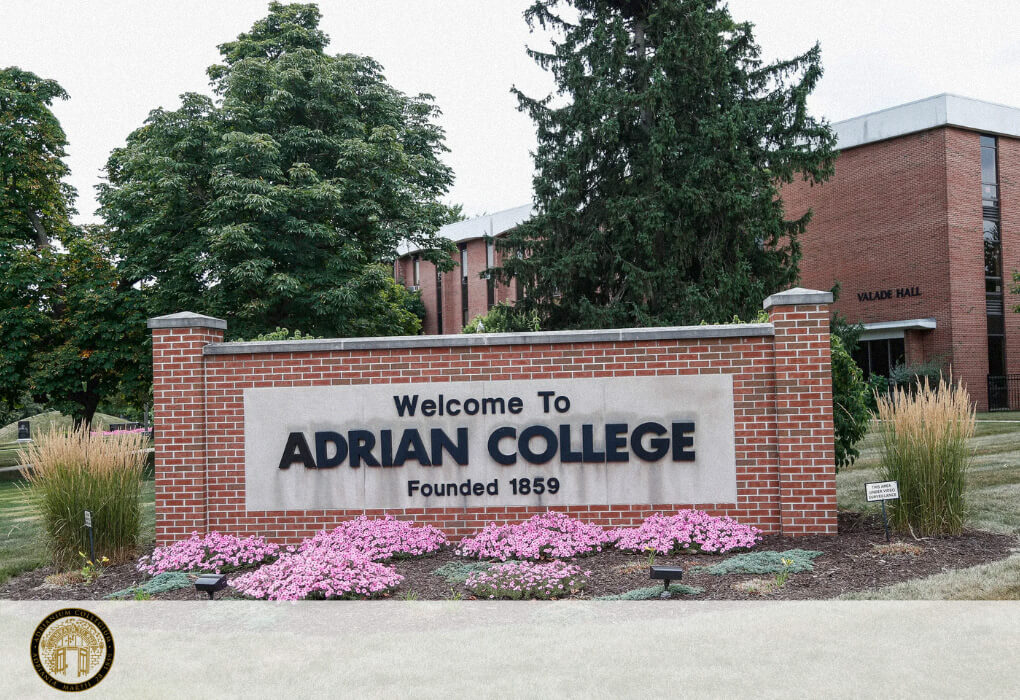 Anglers searching for the top bass fishing colleges should also look into Adrian college. Adrian College took the national championship for bass fishing during the 2021 season in August.
Adrian college takes its team very seriously, as many of its anglers are scouted and taken before others even have a chance to apply.
This Michigan-based college wants only the best and brightest, so they will offer various scholarships to anglers good enough to compete on their team.
Michigan's natural abundance of lake water makes it a premier fishing center, and this hub allows great fishermen to compete. If you consider going to college for bass fishing, this is a terrific place to look.
3. University of Montevallo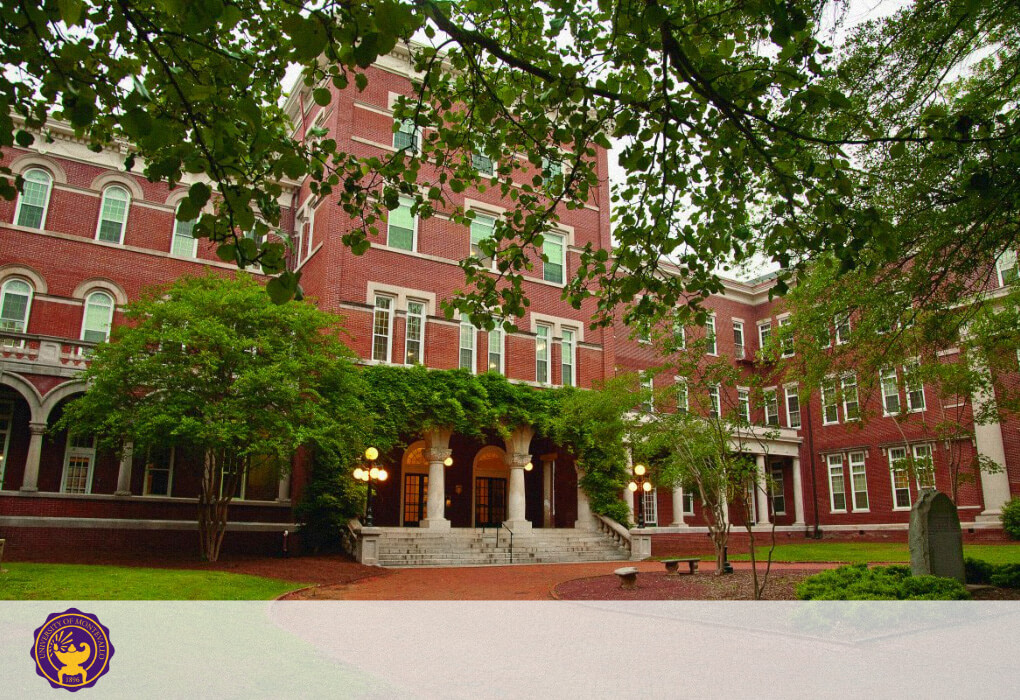 Future Alabama students are undoubtedly familiar with the University of Montevallo. This college is named after Montevallo Lake.
This freshwater behemoth is a big bass haven for local fishermen, so you'll have an excellent place to practice.
The University of Montevallo bass fishing team is undoubtedly a solid choice because it's been racking up accolades since its inception, including the Collegiate Bass Fishing Championship School of the Year twice.
4. Auburn University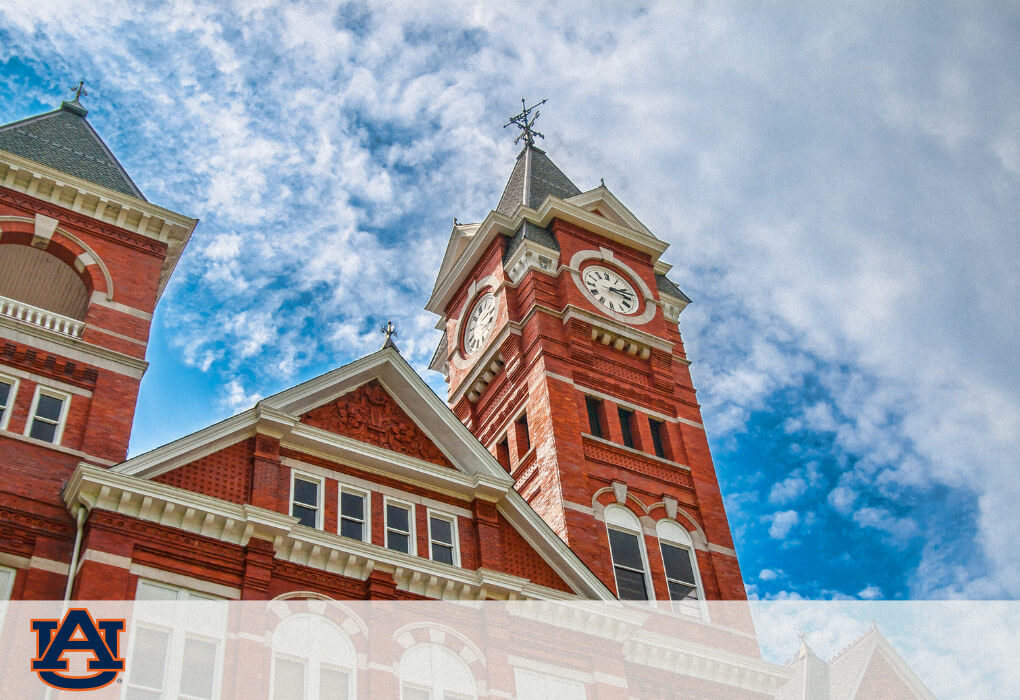 Collegiate bass fishing teams do not get much better than Auburn University. This college ranks as one of the top ten colleges by the Association of Collegiate Anglers or the ACA rankings.
The ACA rankings determine the Bass Pro Shops school of the year.
One of the many reasons Auburn University stands out as a bass fishing college is its local competition. This college's bass sports club competes in the Southern Collegiate Bass Fishing Series.
This relatively new competition was created because there is a lack of fishing competition outside the summertime.
The Southeastern competition is excellent because it provides fishermen on the team with something to work towards outside the summer championships.
5. Bethel University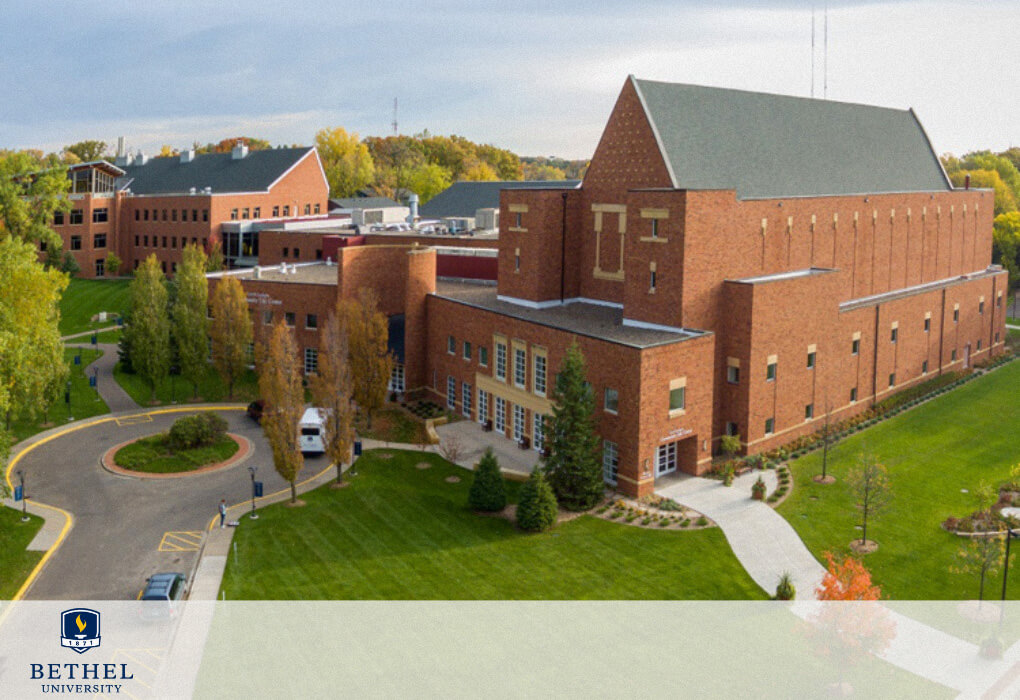 Bethel University stands out as a Tennessee favorite because it's one of the top 20 bass fishing clubs in the United States. This is a big deal for any college fishing team.
Being near Kentucky lake, the club frequently catches freshwater fish such as largemouth bass, redear sunfish, white bass, and bluegill.
Bethel University is unique because it is the first university in the United States to offer scholarships to students who want to join their bass fishing team.
This college was the first to show its respect for fishing as one of its college sports. 
Prospecting bass anglers should consider this college, as its nearby lake and historical relevance make it a solid choice.
6. University of Wisconsin – Madison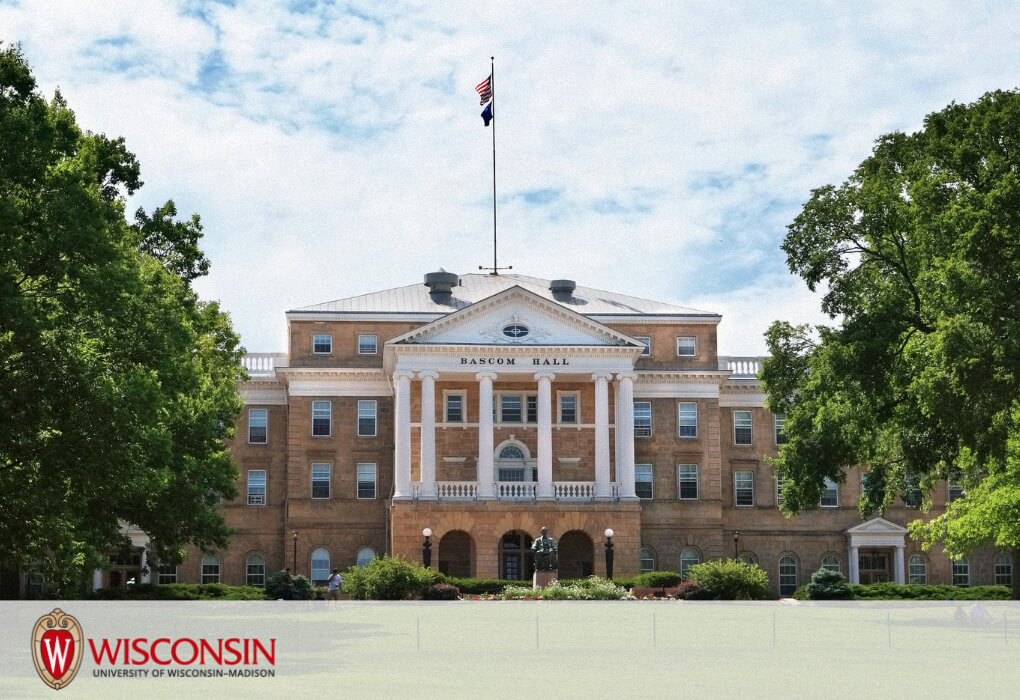 This Midwestern campus is the largest of a series of 26 different campuses. The University of Wisconsin Madison campus stands out because it is the hub for Wisconsin's fishing team.
This campus's fishing team is one of the oldest in the nation, having been founded as early as 1997.
This college offers anglers excellent local competition, hosting the Wisconsin College Shootout during the springtime and Midwest College Shootout in the fall.
Madison's fishing club stands out amongst many of these colleges because it is competitive and casual. This club attempts to put fishing above all other aspects of the club, and their priorities show.
The team takes a lot of time to fish outside of competitive seasons, and many team members have stated they regularly go out fishing for fun.
Some of the best Wisconsin bass fishing occurs at lakes near the college.
The Madison campus might be right for you if you're looking for a laid-back fishing club.
7. McKendree University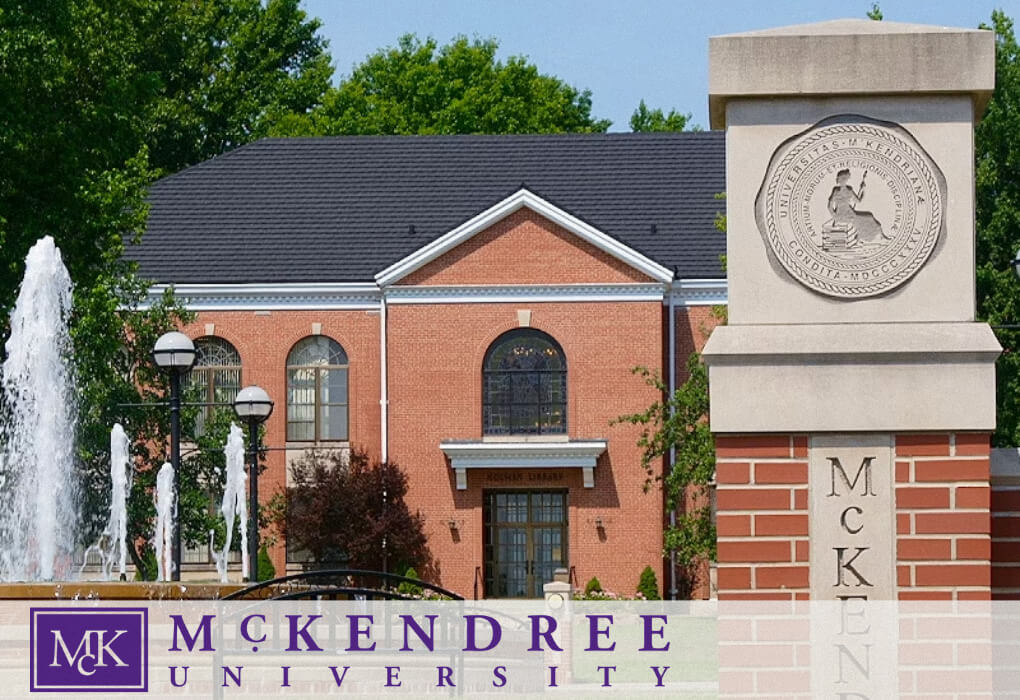 Mckendry University is a terrific college for those near St. Louis because they offer scholarships for anglers alongside the opportunity to go to competitions for free.
College team members have their expenses paid for when traveling for a fishing competition, including hotel stays and food.
Students looking to compete seriously should invest in high-quality gear, such as a new Humminbird fish finder.
8. Campbellsville University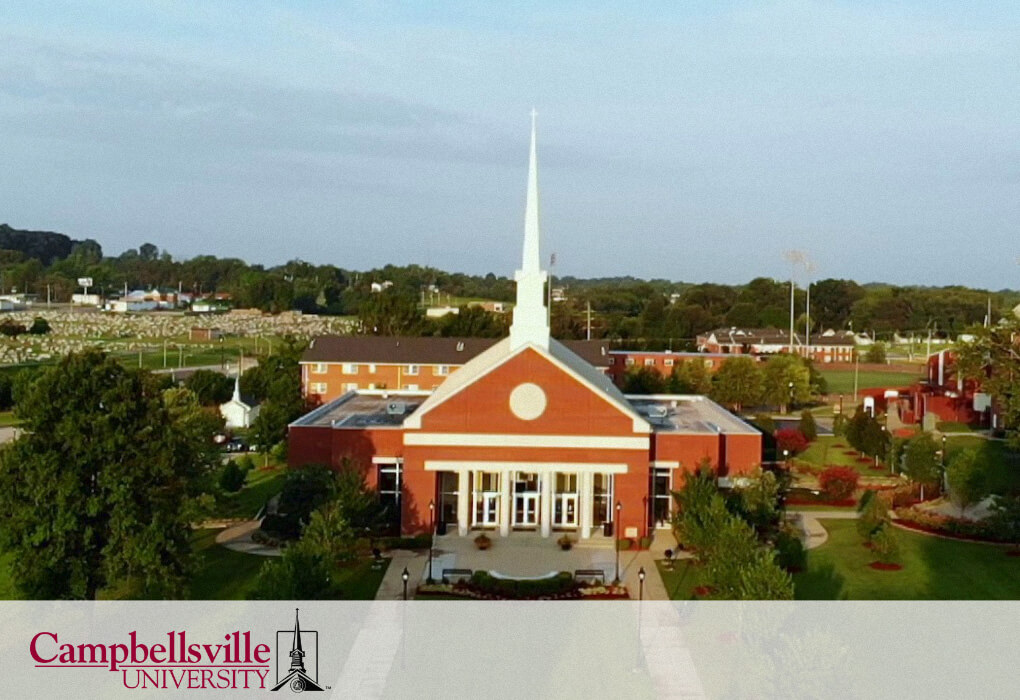 Campbellsville University is so invested in fishing that they have two separate clubs for their campus.
The Campbellsville campus hosts the newly founded Kayak Bass Fishing Club, which managed an impressive qualifier for the MLF National Championships next year.
This club enjoys kayak fishing and the maneuverability it brings.
The campus also houses another club dubbed the Bass Fishing Club, whose long-standing nature has led to slightly larger funding.
The clubs certainly share a natural passion for fishing and a love of the water.
9. Murray State University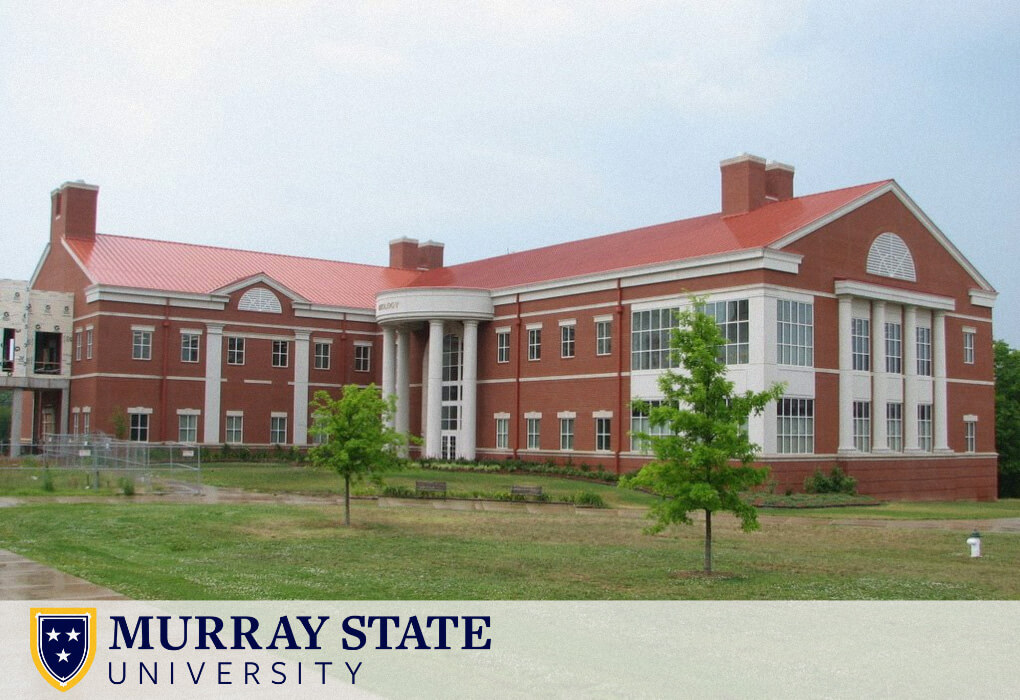 Murray State stands out as a fishing campus because it is right by the center for professional fishing. Kentucky's local lake scene hosts both Lake Barkley and Kentucky Lake.
These lakes are primary locations for the tournament fishing world. 
Being only a short distance from where some of the most significant competitions are held is very appealing to many young anglers.
The Murray State team can practice right on the lake they may eventually be competing on, which can help them familiarize themselves with the local waters.
This Kentucky college not only hosts the advantage in location but also holds several records that make it a formidable option.
Murray State University holds a national championship title and a qualifier win for the National Guard FLW College Fishing Central Division.
This fishing team is quite competitive and well-organized, so often, students are recruited by senior scouts.
The school's variety of unique advantages makes Murray State one of the top bass fishing colleges in the country.
10. Georgia Southern University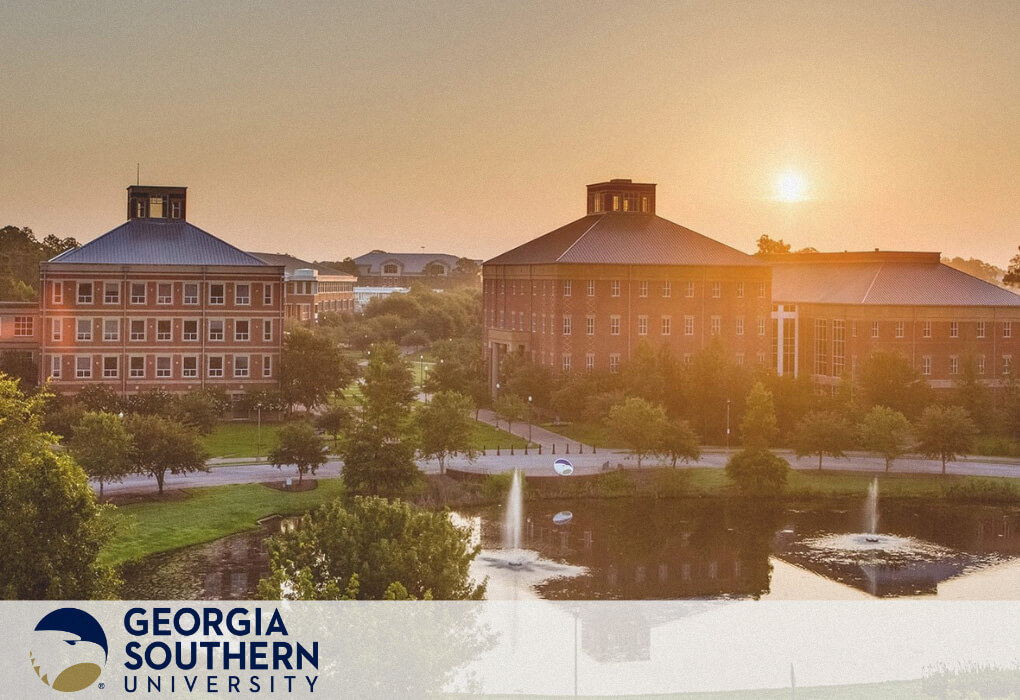 Georgia Southern University is home to the Georgia Southern Bass Anglers.
Being the creators of the Georgia Southern Collegiate Bass Fishing Series, the anglers in this university are excited at the opportunities they have created to compete.
This local competition consists of boaters and co-anglers that have to compete in four qualifying events in Georgia. Qualifying teams compete in a three-day championship in June at Lake Eufaula in Alabama.
This local competition is much cheaper for students to travel to and compete. Winning teams have part of their championship fishing series paid for with the initial entry fee.
While certainly a smaller bass fishing club, the initiative was taken by this group to create such a well-organized local tournament series bodes well for the school and its mindset. 
11. University of Tennessee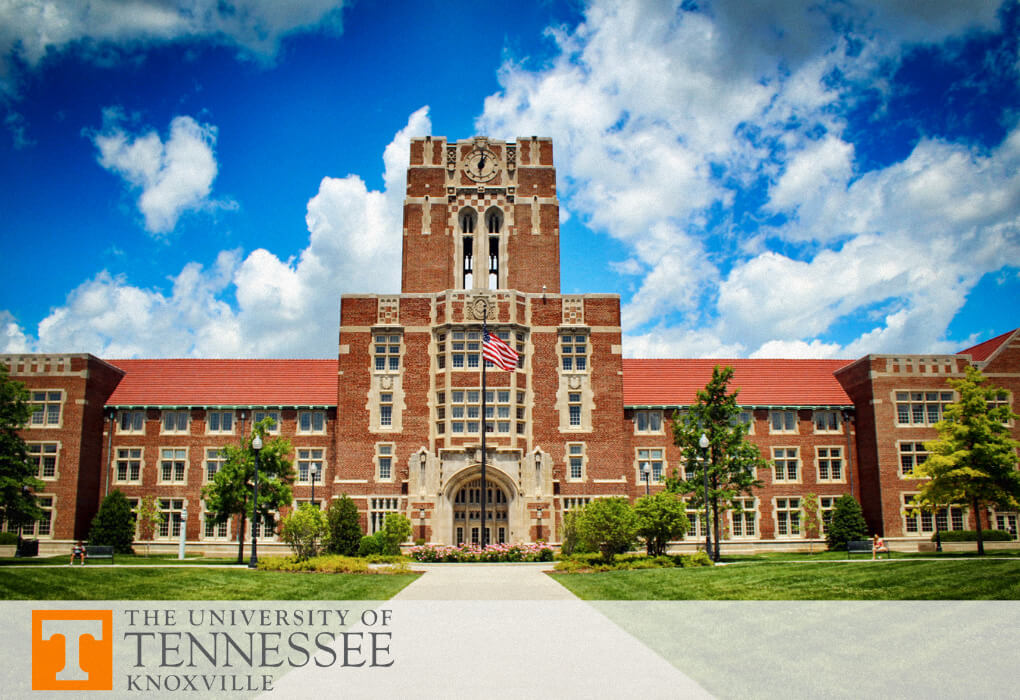 The University of Tennessee is one of the top teams in the country. This university has been placed consistently in the top 25 schools by the Association of Collegiate Anglers. It is near great Tennessee bass fishing.
While rank is not everything, having a consistent placement says something about the school.
On top of placements, having a school close to the Tennessee River and Fort Loudon lake gives its anglers slight advantages when competitions are held on these waterways.
12. Blue Mountain College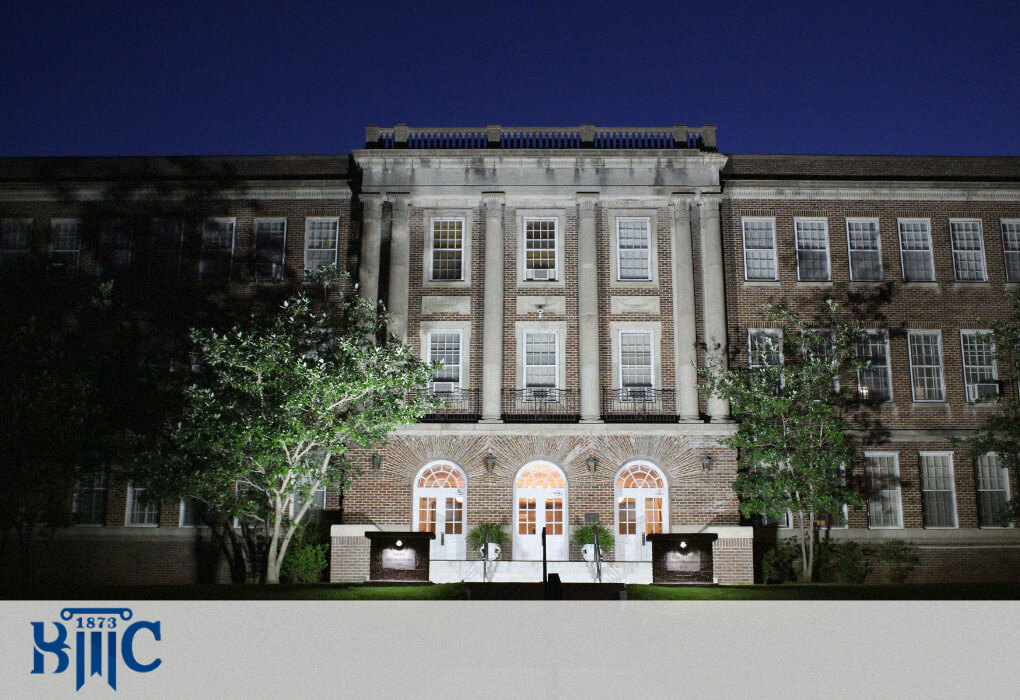 Collegiate bass fishing is quite popular at Blue Mountain College. Of the Bass Pro Shops School of the Year rankings, Blue Mountain College ranked 11th as of 2020.
This fishing team is one of the newer ones on the list today, but its ranking proves that it is not one to be trifled with at collegiate bass fishing tournaments.
13. Drury University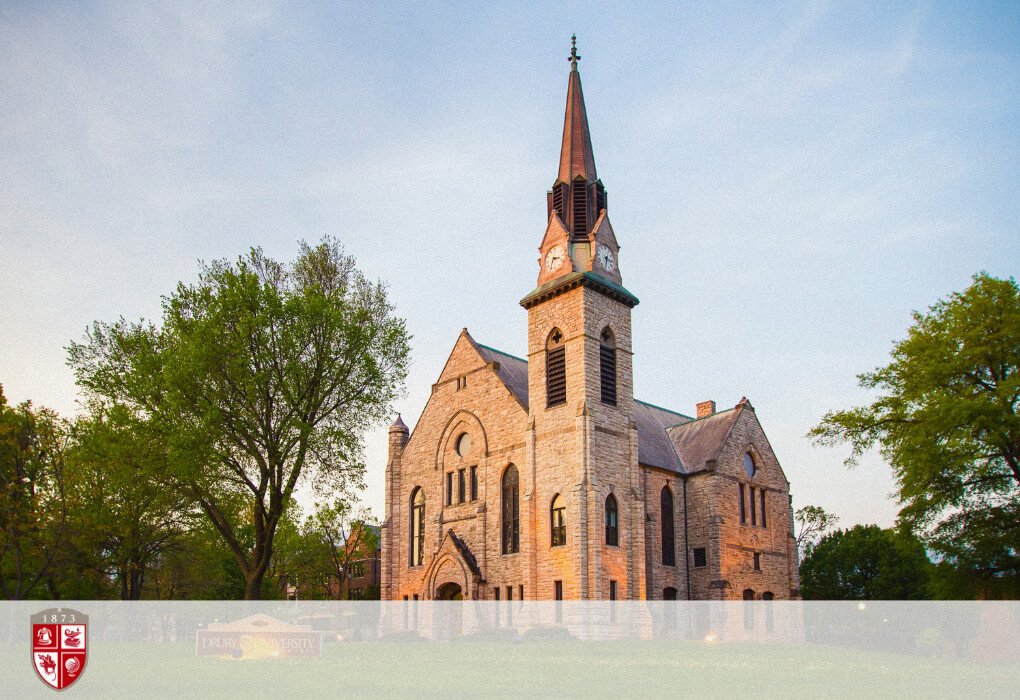 Drury University is home to the Lake of the Ozarks, a lake famous for its abundance of catfish, walleye, and bass fishing.
On top of its local fishing lake, Drury University has also won a recent Abu Garcia college fishing tournament at Grand Lake in 2021.
This was a hard-pressed win for the team, and they celebrated its success with pride.
This college's team is renowned for its good sportsmanship and fun-loving nature in fishing. This attitude toward the sport makes it a top choice for upcoming college students as one of the top bass fishing colleges.
14. University of North Alabama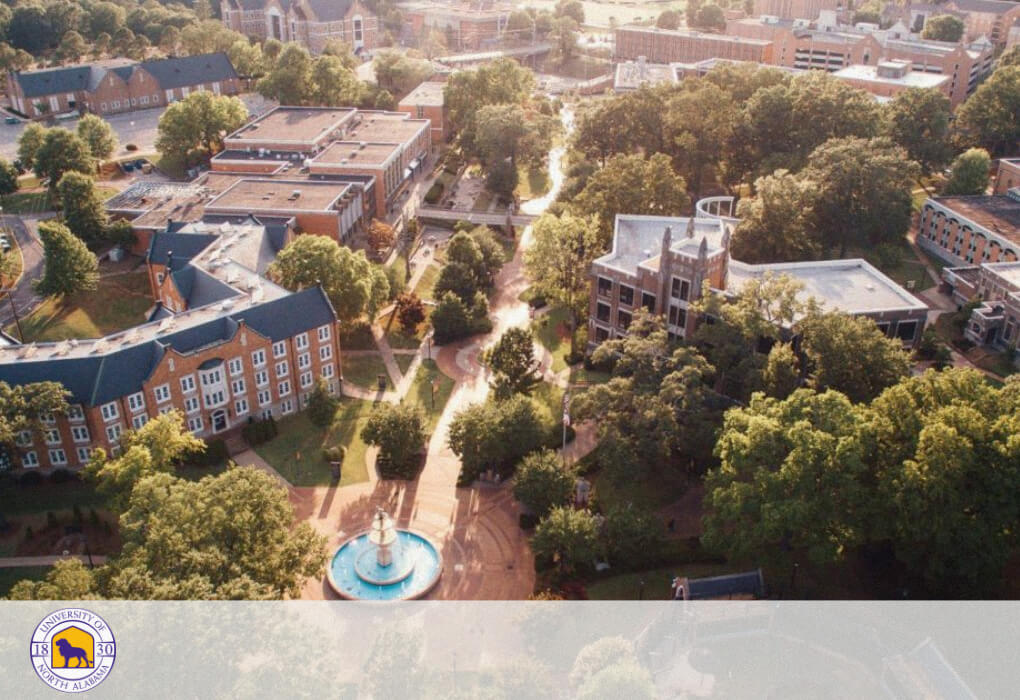 The University of North Alabama may be well known for its traditional athletics. Still, they certainly excel at fishing.
Being only minutes away from Pickwick lake and Wheeler lake, the campus is undoubtedly spoiled for its choice of fishing locales.
The University of North Alabama sends its bass fishing team to major competitions.
In March 2019, the club won the YETI FLW College Fishing Tournament at Guntersville Lake. The team also placed in the FLW College Fishing National Championships only a year later, in 2020.
This college has a consistent track record and a great location to make it another school of choice for those looking to fish competitively.
15. Clemson University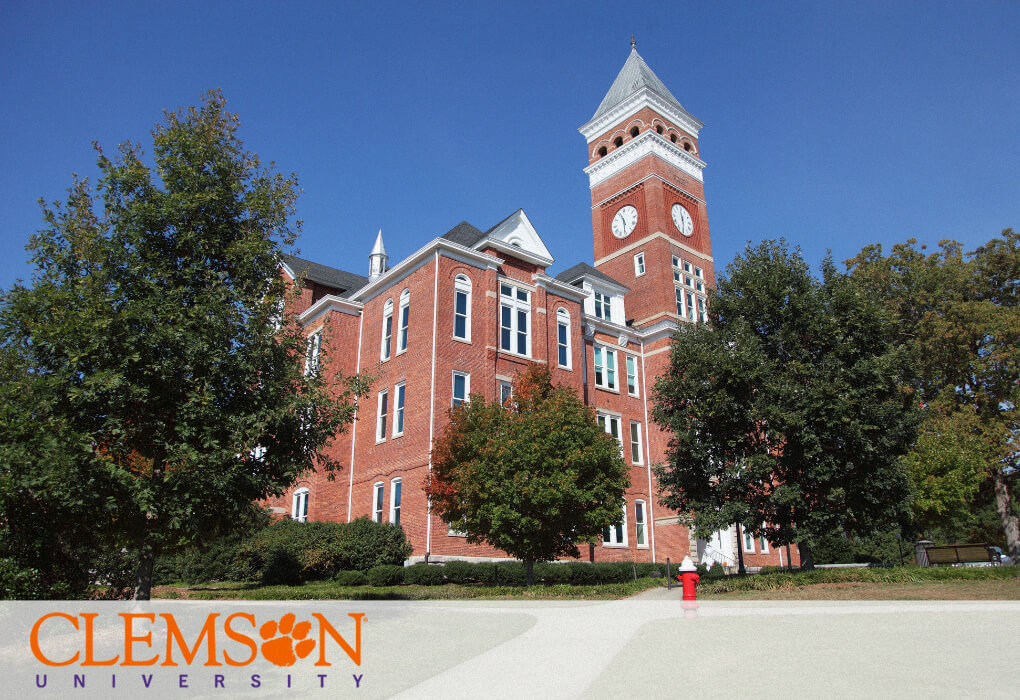 This pristine university is located in the heart of South Carolina. As such, the campus is one of the best bass fishing colleges.
A bevy of bass-rich water surrounds this coastal university. The college is just south of Lake Keowee and Lake Jocassee, north of Lake Richard Russell and Clark Hille Lake, and west of Lake Murray and Lake Greenwood.
This means that many large bodies of water surround this college, and this premier location makes it an apt campus for prospecting fishermen.
If you like varied waters, including lots of trout fishing, this college is undoubtedly for you.
16. Emmanuel College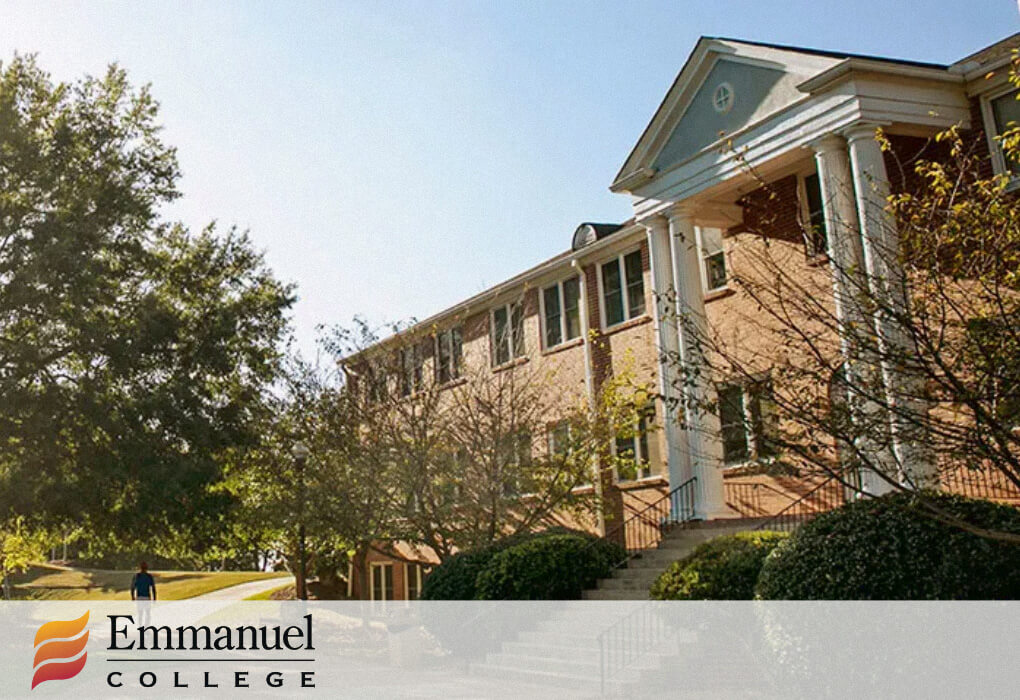 Located in the heart of Georgia, Emmanuel college stands out as one of the top fishing colleges in the country. This school's team ranked top 20 at the Carhartt Bassmaster College Series Championship in 2021.
Grab your bait and get ready to hit the lake, as this team of anglers is notorious for their dedication to the sport.
The team has not only ranked in the Carhartt Bassmaster College Series National Championship but also won the MLF Abu Garcia college fishing competition in 2022.
This win earned the team a spot in the 2023 national championships. 
If you want to join an up-and-coming fishing team while they are hot on the trail of success, Emmanual college is the college for you.
17. Louisiana State University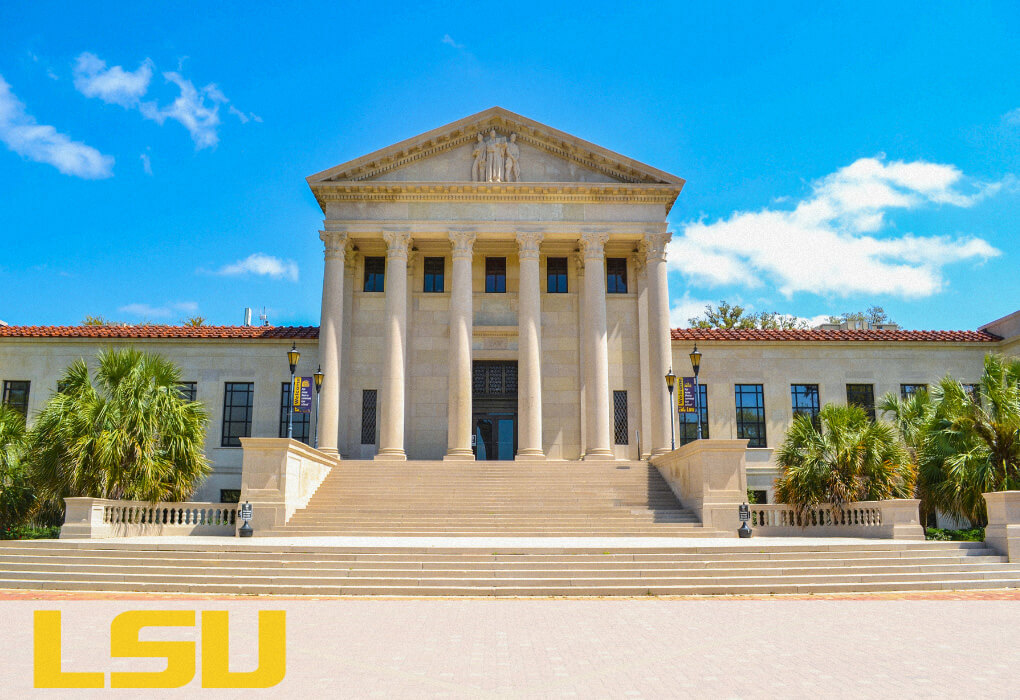 If you're looking at colleges with bass fishing teams, look no further than Louisiana State University. This school's club is one of the older ones on the list today and has quite a reputation for its competitiveness.
Having been around for a long time, this club has won most of the significant fishing competitions at least once during its lifespan.
Highly competitive anglers would do well to consider Louisiana state as one of their top college choices.
18. Stephen F. Austin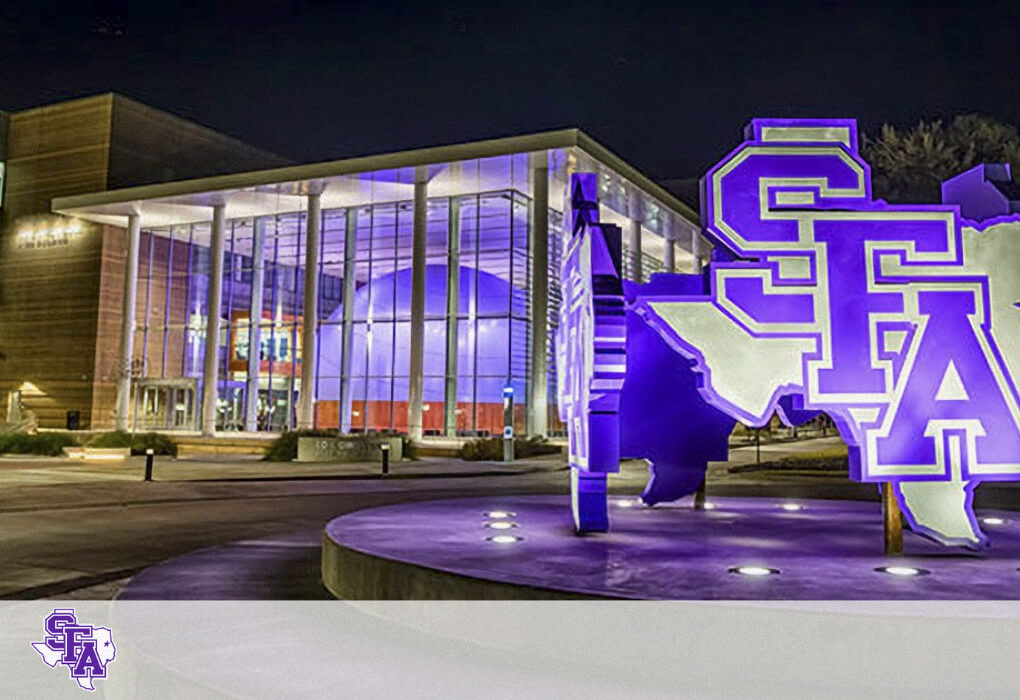 As one of the more obscure campuses on this list today, up-and-coming bass anglers may be hesitant to consider this college a choice.
Rest assured, Stephen F. Austin has several victories to back its place as a top bass fishing school.
The college had a recent win at the Abu Garcia College Fishing National Championship in 2020 and another Abu Garcia win back in 2006.
On top of the school's history of victories, Stephen F. Austin is another school that solidifies its place through geography.
The school has 31 different lakes within proximity, making it the most varied school of those on this list.
While none of these nearby lakes are giant, the sheer variety of fisheries makes for a great experience in learning about fishing in different bodies of water.
Overall, Stephen F. Austin separates itself as a competing campus with results to boot.
19. University of Florida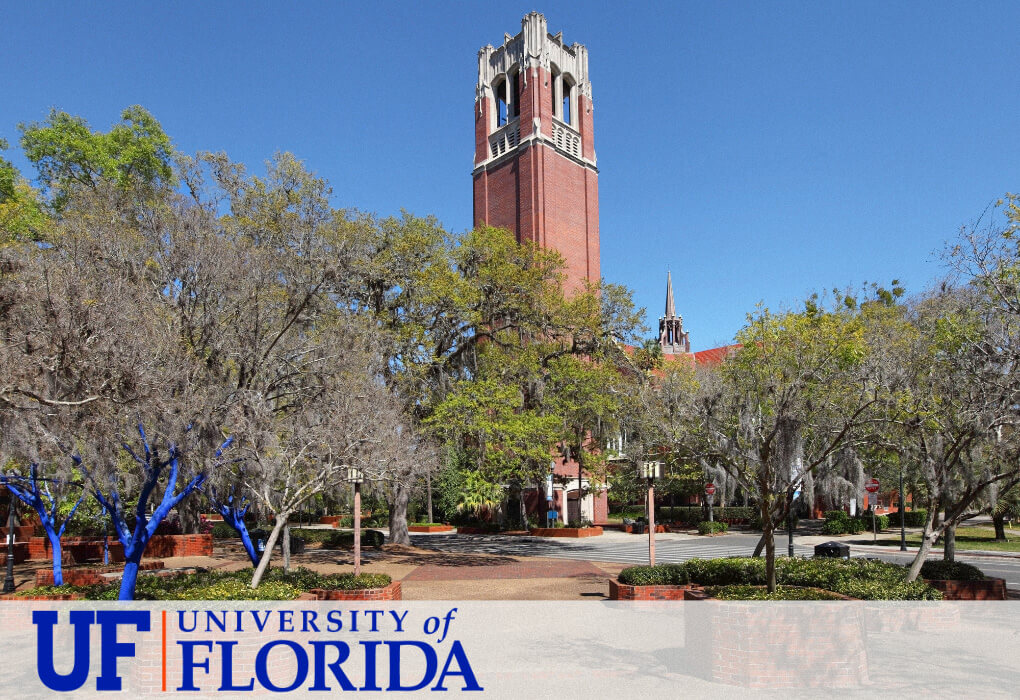 Home to one of the top college fishing teams, the University of Florida is an excellent choice for those looking for a bass fishing college.
While Florida may be known for its bevy of beaches and saltwater access, there are many freshwater lakes for bass fishing within a ten-minute drive of campus.
20. Virginia Tech
Virginia Tech remains one of the top bass fishing campuses in the country.
Virginia Tech, or Virginia Polytechnic Institute and State University, has seen significant success in the past. The college's team won a National Guard FLW College Fishing Northern Division event in 2009.
For practice, team members often head to Smith Mountain Lake and Claytor Lake, which are within 100 miles of campus.
These fisheries stand out as great angling spots, and many of the club's qualifiers are hosted here.
Many members of the club here say that there are not only practice fishing days but a lot of days where the team goes fishing for fun.
The team frequents the New River in kayaks and canoes, which has been said to host some of the best smallmouth bass fishing.