---
We independently research, test, and recommend the best products; you can learn more about our review process here.
Some of the best fishing technology money can buy is the live scanning transducer. This literally provides you with up to the second data of everything in the water as it reacts to what you're throwing.
The Lowrance Livesight is a great example of this and what can go wrong with a product.
From the second it was released, it was a bit lackluster compared to the Garmin Panoptix Livescope.
But, I'll let you make that determination for yourself after reading my Lowrance Livesight review.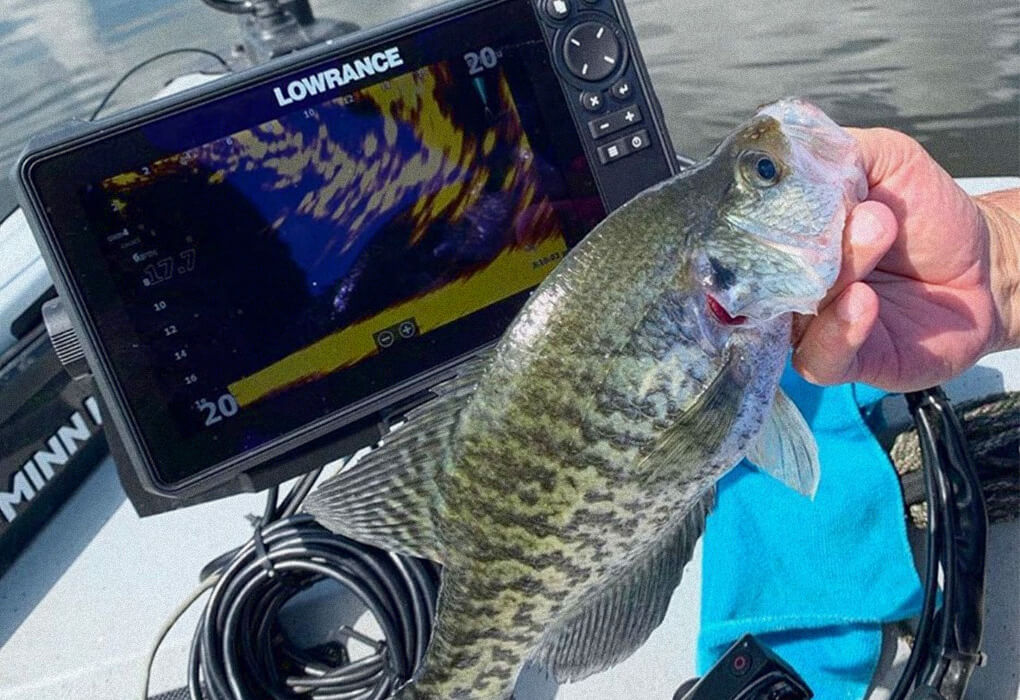 Pros
Live scanning technology provides real-time data
Simple to install
Cons
Low-quality grainy imaging
Discontinued
---
Overview of the Lowrance Livesight
The Lowrance Livesight hit the market in 2019 and is compatible with the HDS Live and HDS Carbon models.
It sold for approximately $1,000 but is now discontinued. However, the Livesight's short-lived life span sheds light on some of its shortcomings and reasons for its failure to succeed.
One of the Livesight's primary issues was its clunky design, which lacked clarity. Although it was slightly easier to install than the Garmin Livescope, it failed to perform where it mattered most.
Additionally, the transducer was only compatible with two models, making it difficult for many anglers to justify the additional cost, especially with the already steep price tag of the Lowrance HDS Live.
If you are interested in purchasing a Lowrance Livesight, you may need to scour the internet, search eBay, or browse trade sites.
All in all, it's believed that the patents and control that brands like Garmin have over the live transducer design is what led to the issues with the Lowrance Livesight.
They could find their way around the patents which reduced the quality and flexibility of their design.
Things to Consider Before Buying a Live Transducer
Before you decide to invest in a live transducer like the Lowrance Livesight, there are a few things you should consider to ensure you get the best value for your money.
Installation
Installing a live transducer can be a challenging task, especially if you are not familiar with the process.
Before you buy a live transducer, ensure that you have the necessary skills and tools to install it correctly. If you are not confident in your abilities, you can hire a professional to install it for you.
The Lowrance Livesight is a pretty simple transducer to install and hook up directly to your trolling motor.
Lowrance makes a lot of the most popular trolling motors out there so it's compatible with a lot of options.
Frequencies
Different live transducers operate at different frequencies, and the frequency you choose will depend on the type of fishing you do.
If you fish in shallow water, a high-frequency transducer will provide you with the best results, while a low-frequency transducer is ideal for deep water fishing.
In my experience, the Lowrance Livesight offers a standard dual-frequency compared to any other fish finder transducer like it. It uses a 455 kHz and 800 kHz frequency with high resolution scanning.
Sonar Cone/Range
The sonar cone is the area that the live transducer covers beneath the water, and the range refers to how deep it can penetrate.
Before you buy a live transducer, ensure that it has a wide enough sonar cone and range to cover the areas you plan to fish.
This is by far my biggest gripe about the Lowrance Livesight and something I cover extensively in my Garmin Livescope vs Lowrance Livesight comparison. 
The Lowrance Livesight offers a very narrow cone that creates a lot of dead area in the water as indicated in the image above. You can't see anything outside of the cone even if it's 5-10 feet in front of you.
Display Compatibility
The live transducer you choose should be compatible with your fish finder or display unit. Before you buy a live transducer, ensure that it is compatible with your current display unit or plan to buy a compatible one.
The Lowrance Livesight is compatible with the HDS Live and HDS Carbon models which are the only active models left. It also works with the Elite Ti2 displays but these are also discontinued.
Features and Benefits of the Lowrance Livesight
Now let's take a look at some of the features and benefits that make people still seek out the Lowrance Livesight year after year.
Real-Time Sonar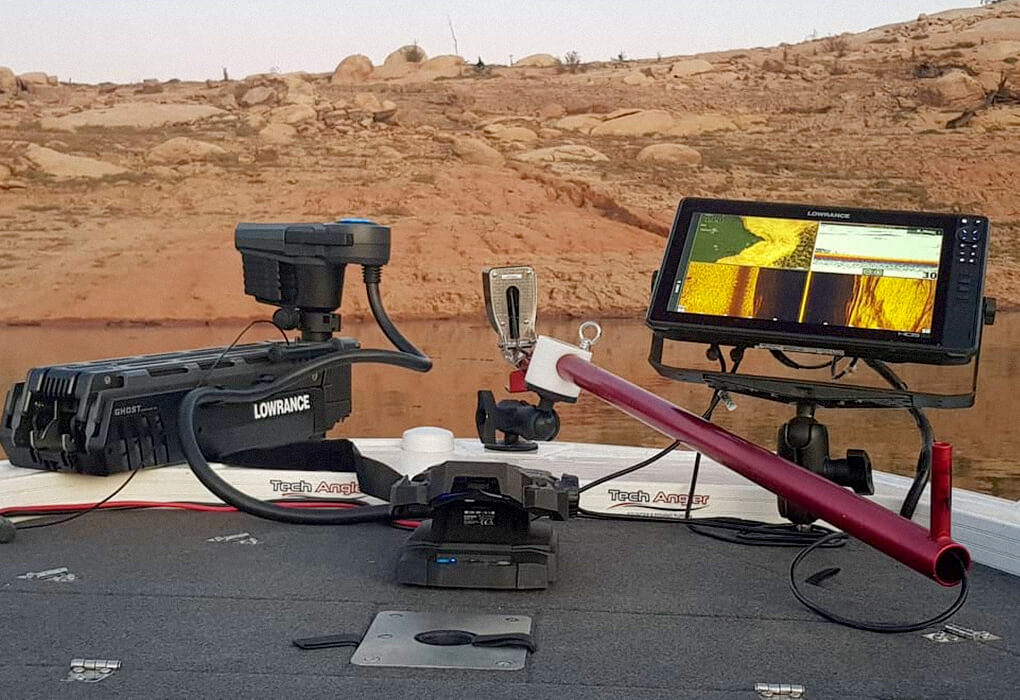 One of the primary features of the Lowrance Livesight is its real-time sonar. This allows anglers to see what's happening beneath and around their boat as it happens.
The Livesight uses an active imaging technology that updates the display in real-time, allowing anglers to see fish movements, structure, and bottom contour changes immediately.
This is an important feature for anglers who want to be able to track and target fish more effectively. It's essentially the reason people purchase a transducer like this, right?
The Lowrance Livesight does a pretty good job of doing this at a basic level. It does provide responsive live sonar but the images are a bit grainy and foggy.
Down and Forward Scanning
Another key feature of the Livesight is its ability to scan both down and forward. This is a standard feature that I look for in any fish finder I purchase.
I wasn't necessarily impressed nor unimpressed by the down/forward scanning on the Lowrance Livesight.
Downscan provides a detailed view of the bottom, including structures, rocks, and vegetation, while forward scan helps anglers see what's ahead of them and locate fish that might be out of their line of sight.
This dual scanning capability provides anglers with a comprehensive view of the underwater environment, allowing them to make informed decisions about where to cast their lines.
Adjustable Sonar
The Livesight allows anglers to adjust the sonar cone to their preferred width and angle.
Again, this is a feature that would be a problem if it didn't have it. Even basic fish finders under $500 come with dual scanning sonar that allow you to adjust the frequency based on the depth of the water.
This provides greater control over the view and allows anglers to focus on specific areas of interest.
By adjusting the sonar cone, anglers can customize their view to match the conditions they're fishing in, whether they're targeting shallow water or deeper depths.
Simple Installation
While the design of the Livesight was somewhat clunky, it was still easier to install than other live transducers on the market.
The transducer could be mounted on the transom, trolling motor, or through-hull, providing flexibility in installation options.
The Livesight also came with an installation manual and mounting hardware, making it a convenient addition to any setup.
Affordability
The Livesight was sold for around $1,000, making it more affordable than some of the higher-end live transducers on the market.
This price point made it accessible to a wider range of anglers, providing them with access to live sonar technology that was previously only available to those willing to pay a premium price.
I do believe that this is a primary thing that drove people to this livesight transducer right off the bat. The price was astonishingly affordable compared to some of the other options available at the time.
Unfortunately, Garmin has found a way to match the price of the Livesight with their Panoptix Livescope so there's really no comparison anymore.
Alternatives to the Lowrance Livesight Transducer
Okay so by this point of the Lowrance Livesight review, you've probably realized that this might not be the best option for you.
The good news is, there are a ton of great alternatives and Lowrance even provides one of them. Let's take a look.
Lowrance HDS Live
The HDS Live uses ActiveTarget 3-in-1 transducer and sonar technology which is essentially the upgraded version of what the Livesight provided. There are a number of benefits that come along with that.
This unit provides superior clarity and resolution compared to the Livesight. This is due in part to its high definition touchscreen display and the use of advanced imaging technologies such as CHIRP and StructureScan 3D.
You also get the amazing FishReveal technology which comes in most of the new Lowrance models.
Pairing that with Active Imaging 3-in-1 provides exceptional down imaging and sidescan for first time users and experienced ones alike.
These technologies work together to provide anglers with a more detailed and clear view of what's going on under the boat when you're on the water.
The HDS Live is also able to scan at higher frequencies, allowing it to provide more detailed information in regards to the size of fish and their location.
This live unit offers a wide range of mapping options, including C-MAP Genesis and Navionics.
These mapping options allow anglers to customize their chartplotters to match their fishing preferences and the areas they're fishing in.
The HDS Live also provides real-time mapping updates, making it easier to keep track of changes in the underwater environment.
That said, this is about double the cost of the Lowrance Livesight but you actually get the heads up unit and not just the transducer. It's worth it, trust me.
Learn more in our complete Lowrance HDS Live review.
Garmin Panoptix Livescope
The closest thing on the market right now to the Lowrance Livesight is the Garmin Panoptix Livescope which we've tested endlessly.
This unit provides real-time imaging and uses a forward-looking sonar system to provide this live view, allowing you to see fish, structure, and even your bait in real-time.
The Livescope provides superior clarity and resolution compared to the Livesight. This is due to its use of advanced imaging technologies such as CHIRP sonar and StructureScan 3D.
Its high-resolution display makes it easier to see fish and structure, even in low light conditions.
The Livescope offers a greater range than the Livesight, with a forward and down scanning range of up to 200 feet.
This extended range makes it easier to locate and track fish, even when they're farther away from the boat. The Livescope also has a wider field of view, allowing you to see more of the underwater environment at once.
The unit also offers a wider cone angle which creates less dead space in the water meaning you can get live readings of more fish around the boat.
The Livescope provides excellent target separation, making it easier to distinguish between fish and structure.
This allows you to focus your efforts on the areas where you're most likely to find fish, increasing your chances of a successful catch.
Overall, the Garmin Panoptix Livescope is a better alternative to the Lowrance Livesight due to its real-time imaging, superior clarity and range, easy installation, advanced networking capabilities, and excellent target separation.
Learn more about the Garmin Panoptix Livescope in our full review.
Final Thoughts
If we've learned one thing from this Lowrance Livesight review, it's that there are better alternatives out there and they're worth the added cost.
The Lowrance HDS Live offers all the features of the Livesight and provides a better experience.
If you have a compatible unit and you don't want to have to purchase a whole new display, you can go with the Garmin Panoptix Livescope and you'll be more than happy with what you get.
I highly recommend either of those based on my experience and test runs. Give them a further look and let me know what you think in the comments!