---
We independently research, test, and recommend the best products; you can learn more about our review process here.
The way technology moves today, when you find yourself writing a Humminbird Mega Live review, two years since its initial release, that says something about the product.
It doesn't hurt that Humminbird has since released the TargetLock, something that changes the paradigm in many ways.
In fact, Mega Live Imaging Target Lock rocketed the Humminbird Mega Live transducer and Minn Kota's built-in imaging and Spot-Lock back to the forefront of the conversation.
According to Kevin VanDam, "They're independent of each other to help me with my boat control and target acquisition."
The Mega Live is already a phenomenal sonar.
Now that it's locked in with an independent targeting system (yeah, that sure sounds very Marine Corps, doesn't it? Hoorah), it placed the Mega Live at the forefront of the sonar, fish finder industry.
---
Overview of the Humminbird Mega Live
Right out of the box you have your mounting hardware—mounting brackets, ethernet cable, and shaft mount pieces.
Both are precisely designed with enough heft to let you know they aren't cheap mounts you can only count on for a few trips out on the lake.
The transducer is flat and square-shaped, about two hands wide in size and an inch and a half deep. This design is crucial for the shaft mount since the transducer mounts with the length vertical and parallel to the shaft.
It takes a little effort to shift the sonar cone up and down but that's a good thing. I've had my fair share of transducers getting moved around due to a power cable pull or an inadvertent touch.
With the up and down movement secure, the left and right movement is determined by the trolling motor. If you're using forward imaging, just sweep the trolling motor back and forth.
Humminbird Mega Live Compatibility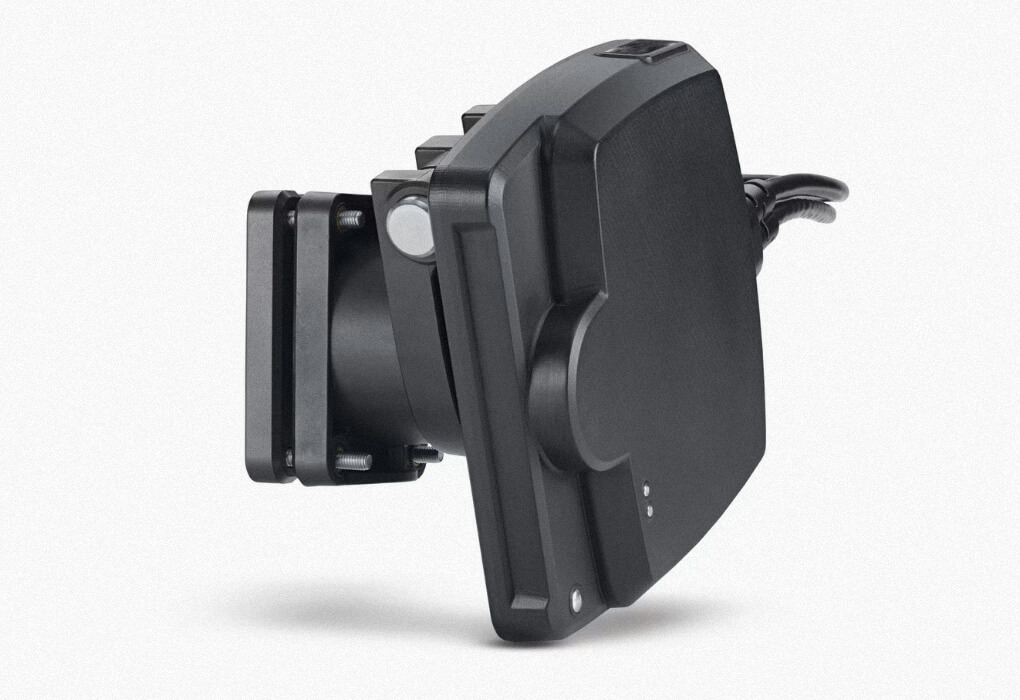 Now on to the best news of the day. The Humminbird Mega Live transducer is compatible with all Apex head units, all Solix head units, Humminbird Helix 8 G3N through 12 G3N, and Helix 7 G4N through 15 G4N.
Bassmaster champion Greg DiPalma says the Minn Kota Ultrex trolling motor is one of the best trolling motors on the market.
Well, Mega Live is perfectly suited for it. In fact, Humminbird highly recommends the Ultrex or the Fortrex.
You can purchase them with Humminbird Mega Live Imaging built-in, and all you need from there is the head unit and cables to hook everything up.
It's hard to go wrong with a built-in Mega, and the Apex, Helix, and Solix series are all fantastic options to go with it.
Features and Benefits of Humminbird Mega Live
Humminbird doesn't fix what isn't broken. The Mega Live features forward, down, and landscape. Without Target Lock, you adjust the transducer manually to get the best advantage for where you're going.
If you're taking a step up from a more standard fish finder, the images you get from Mega Live will blow your mind. Everything is relayed to your head unit in real-time without a single hitch.
If you own a Solix or an Apex control head, you can use Mega Live in conjunction with Mega 360, which is an incredibly useful 1-2 combo.
Combine both with Target Lock, and you'll be a god on the water. Alone, Mega Live is loaded with features and capabilities.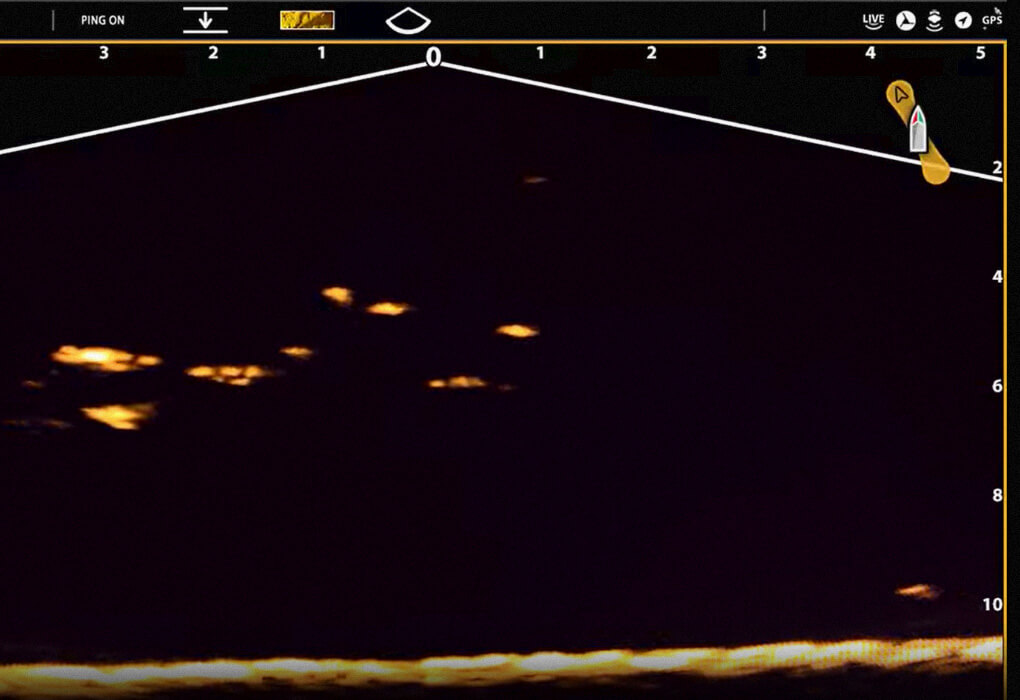 Precision and optimized cone angles

Capture real-time visuals of your lure, fish, and structures

Compatible with all Solix and Apex head units (some Helix)

Works best with Minn Kota Ultrex and Fortrex trolling motors

Trolling motor shaft mount provides all three adjustments

Wide, 20° sonar

Switch viewing modes on the fly
The 20° sonar beam is wide enough to keep an eye on your lure and see fish reactions without losing the view if you drift a little to the left or right.
With TargetLock, that's no longer an issue, but alone, 20° is the best you can get on the market.
The best part about Mega Live's setup is the absence of a module. That makes life so much easier. You can incorporate Mega 360 or run a built-in Mega Imaging straight to the control unit.
Waypoint marking, chart plotting, and contour mapping are all here with any choice of the above-listed head units.
Humminbird Mega Live TargetLock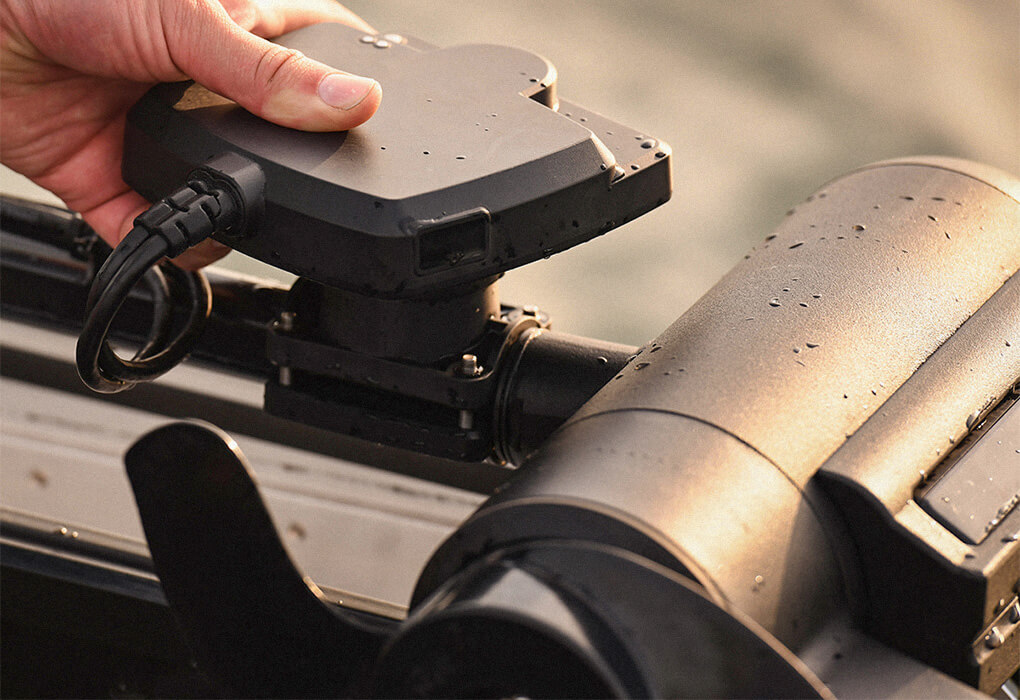 Comparing Mega Live to Garmin's LiveScope Panoptix transducer or Lowrance Active Target is a difficult proposition.
They all have their pros and shortcomings. But not list of features and benefits is complete without mentioning Humminbird's TargetLock.
Of all the Humminbird models released in recent years, nothing approaches TargetLock. Forward-facing sonar is still controversial in angler circles, and TargetLock probably won't make it any better.
But, if you're looking for that edge, there's nothing better on the market right now.
Target Lock takes Minn Kota's Spot-Lock Jog feature and combines it with Mega Live Imaging, forward-facing sonar.
Simply press a button, and TargetLock will lock onto an underwater structure, remaining that way no matter what maneuvers you make in the boat.
Before TargetLock, anglers had to choose between using the Minn Kota Spot Lock feature or the imaging hardware. TargetLock combines the two into seamless coordination, making sonar coverage an exercise in simplicity.
Alternatives
Juggling different brand transducers and head control units is a hard thing for anglers to do. I've had to do it more times than I can count.
This technology is an incredibly useful tool, and Lowrance, Garmin, and Humminbird are at the top of their game, producing products that are nearly mirror images.
Much of it simply boils down to brand loyalty, since the differences are so small. Alone, the Mega Live Imaging Transducer only separates itself from LiveScope and Active Target by a tiny degree.
Garmin LiveScope Plus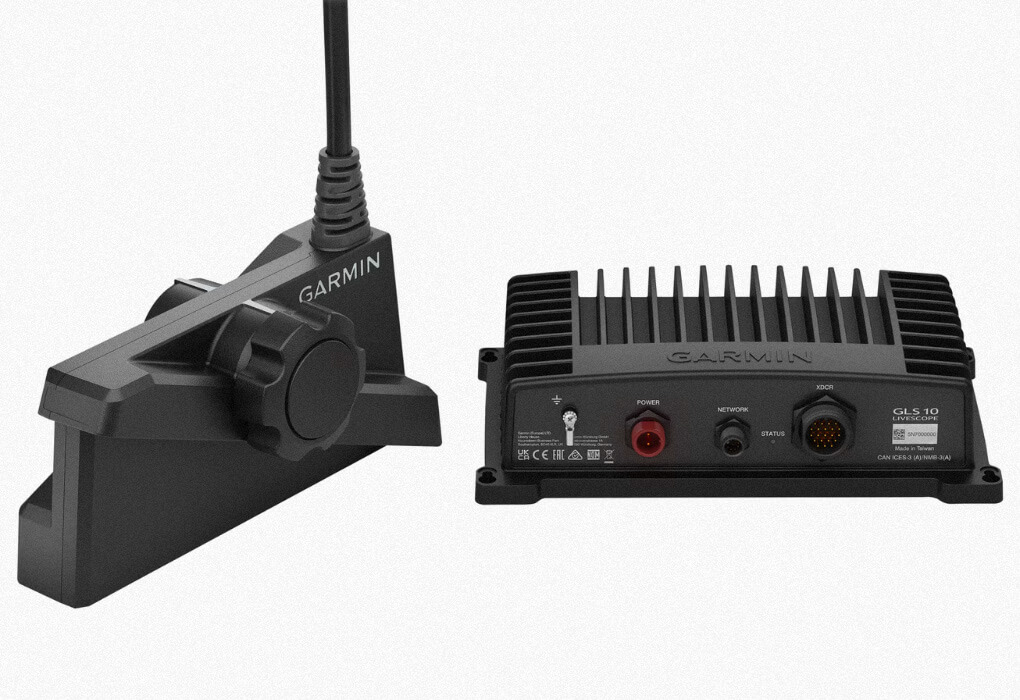 In a hands-on comparison, the biggest difference between the Garmin LiveScope Plus and the Humminbird Mega Live is the latter's module absence.
Mega Live doesn't require one while Garmin's Livescope requires the GLS 10 module.
Garmin is the premier name in the GPS and fishfinder industry, and for the videophiles out there, Garmin's premium head units, combined with LiveScope, provide slightly better clarity.
The images produced by LiveScope are probably the best on the market.
Like Mega Live, LiveScope features down, forward, and Perspective (Garmin's "scout" mode). Unlike Mega Live, LiveScope is designed for mounting on the trolling motor (in two ways) and a transom mount.
LiveScopes sonar range is 200' compared to Mega Live's 150', and LiveScope capabilities in shallow water, 20' or less, are noticeably better than anything Humminbird or Lowrance can provide.
The biggest drawbacks with LiveScope are compatibility and mounting.
LiveScope has a narrower range of compatible head units, and LiveScope doesn't come with the mounting hardware necessary for alternate trolling motor or transom mounting options.
Lowrance Active Target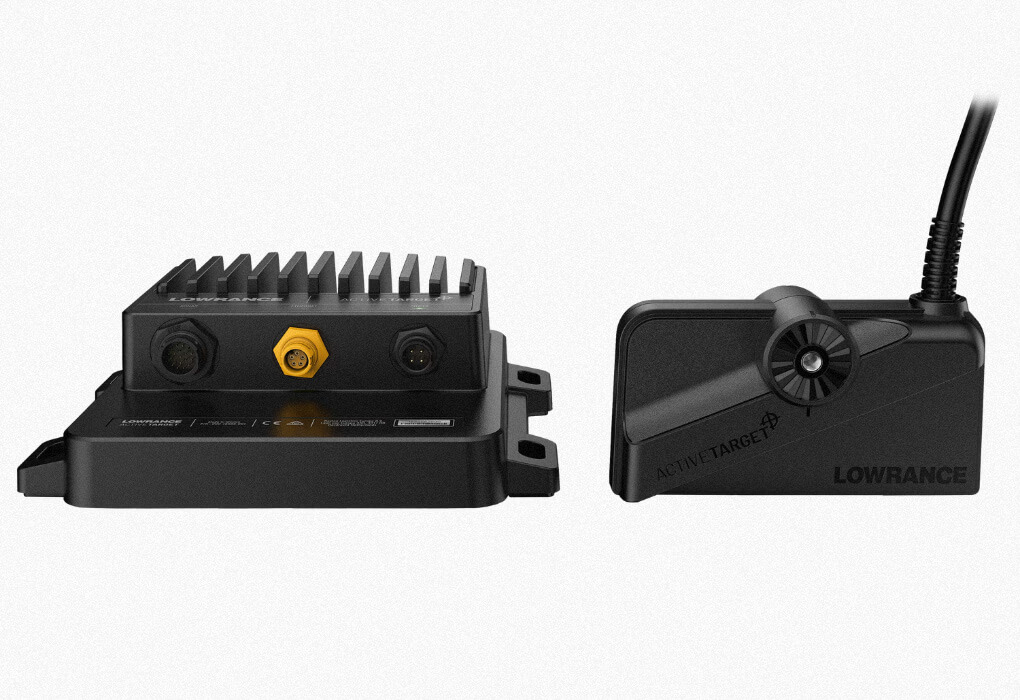 Like LiveScope and Mega Live, Lowrance's Active Target offers down, forward, and "scout" viewing capabilities.
Active Target separates itself from LiveScope and Mega Live in deeper water, where the imaging clarity is bar none.
Active Target doesn't come with a transom mount, but it is outfitted with three trolling motor mounting options. Two on the motor itself and one on the shaft. Active Target is closer to Mega Live in compatibility terms.
You can match Active Target with HDS Live, HDS Carbon, and Elite FS head units, along with some of the newer HDS Pros. Paired with Ghost Trolling Motor, Active Target provides "Ghost 360°" imaging with CHIRP sonar, SideScan, and DownScan with Fish Reveal.
With the right peripherals, Lowrance Active Target is a force to be reckoned with, approaching the capabilities of Mega Live combined with TargetLock and Mega 360.
Frequently Asked Questions
What do you need for Humminbird Mega Live?
All you need for Humminbird Mega Live is a compatible head unit, which includes all of the Solix models, all of the Apex models, Humminbird Helix 8 G3N through 12 G3N, and Helix 7 G4N through 15 G4N.
Can you troll with Mega Live?
You can troll with Mega Live, although the imaging is a casualty of the trolling motor. If you have to bank, the imaging turns as well.
With TargetLock, however, you can troll and see the imaging you want, independent of the trolling motor's motions.
What are the screen sizes for Mega Live?
The Mega live is a transducer so there are no screens.
Since it is compatible with Solix, Apex, and some Helix head units, the screen size of choice (within those models) is entirely up to you and includes everything from 7" to 16".
How many transducers does Mega Live have?
Mega Live is a single transducer, compatible with Apex, Solix, and some Helix control heads.
Is Humminbird Mega Live easy to set up?
Humminbird Mega Live is very easy to set up. This is especially true since it has not extra module. The included cables simply run from the transducer directly to the head unit.
Bottom Line
Well, is Mega imaging worth it? While Garmin led the pack with the LiveScope reveal and release, Humminbird didn't make the mistake of rushing to the factory to produce a competitive product.
It certainly made my Humminbird Mega Live review easier, without the tell tale release flaws that accommodate rushed products.
Humminbird took their time and produced a quality transducer that matched Garmin's LiveScope in many ways.
With the addition of TargetLock, Humminbird now has Garmin and Lowrance on their heels, faced with the same decision to rush or wait.
When I speak to anglers who have an affinity for fish finders (not necessarily Humminbird specifically), they appreciate the advantage the Mega Live brings to the table.
There's little doubt that the addition of TargetLock sets Humminbird above and beyond the pack, answering the question as to whether Mega Imaging is worth it.
Have you played around this transducer before? If so, leave us a comment and let us know what you think!