---
We independently research, test, and recommend the best products; you can learn more about our review process here.
Most marine electronics manufacturers are always trying to figure out ways to outdo their competition. Raymarine took a whack at it with the Wi Fish remote fish finder. This unit doesn't come with a display but instead, you hook it up like a normal fish finder and see your sonar readouts on your smartphone or tablet.
The goal of this Raymarine Wi Fish review is to help you understand what makes it different, why someone would purchase this over a regular unit, and what stands out most about it. This is quite different from the other dozens of fish finders I've reviewed so let's get into it!
NOTE: The Raymarine Wi Fish has been discontinued. If you'd like to see alternatives to this portable fish finder, click here.
---
What is Raymarine Wi Fish?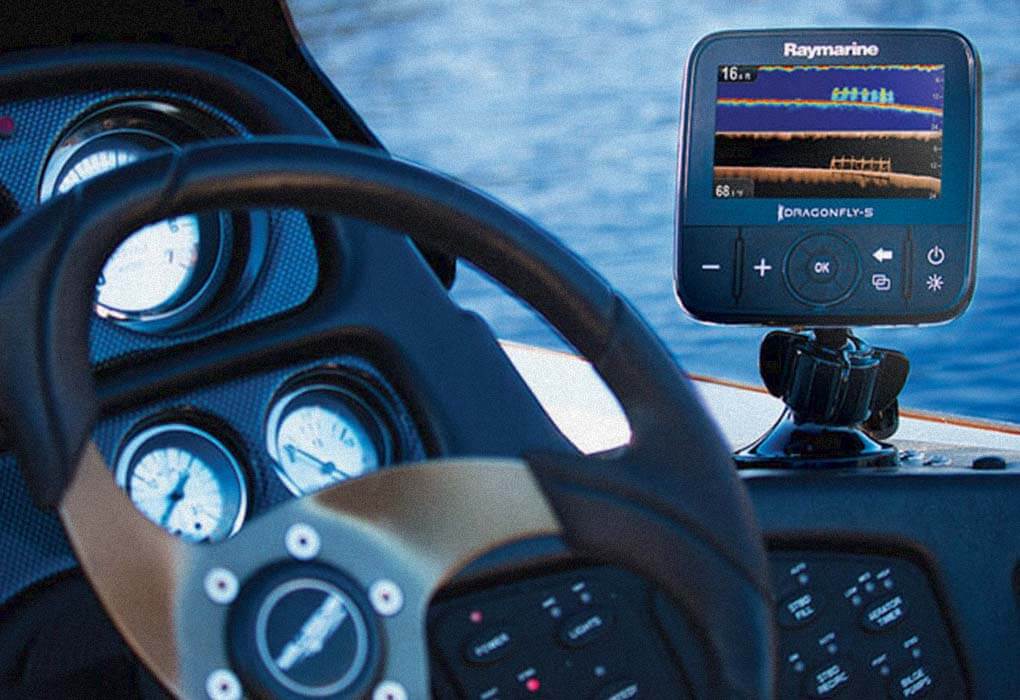 The Raymarine Wi-Fish device allows you to turn your Android or iOS smartphone or tablet into a fish finder. This is one of the only products that I've ever seen that can do something like this so you can imagine it caught my interest pretty quick.
One issue that a lot of anglers struggle with is having a way to use a portable fish finder from the shore or when they're renting a boat.
That said, if that is your issue, you'll still be out of luck with the Raymarine Wi Fish because it requires you to mount a transducer and the wifi connecting device as well. So, it's a portable but also permanent device. The only thing that separates it from a regular fish finder is the fact that it doesn't come with a display unit.
Raymarine Wi Fish Review: Main Features
Let's talk about some of the standout features I noticed in my wifish review.
Sonar
The real time sonar you get with this is the equivalent of a regular Raymarine fish finder like the Raymarine Element. It uses downvision sonar and CHIRP to provide two different viewing options. The downvision operates at a high frequency and the CHIRP does so at a lower frequency.
The result is more versatility and various viewing options based on the speed you're moving and where you're fishing.
It comes with a CPT-DV transducer which works with the Raymarine Dragonfly 4. You can transom mount it and there are also optional upgrades you can add as well.
The transducer has a scanning range of 600 feet which is solid and the dual channel CHIRP sonar can reach up to 900 feet.
GPS/Mapping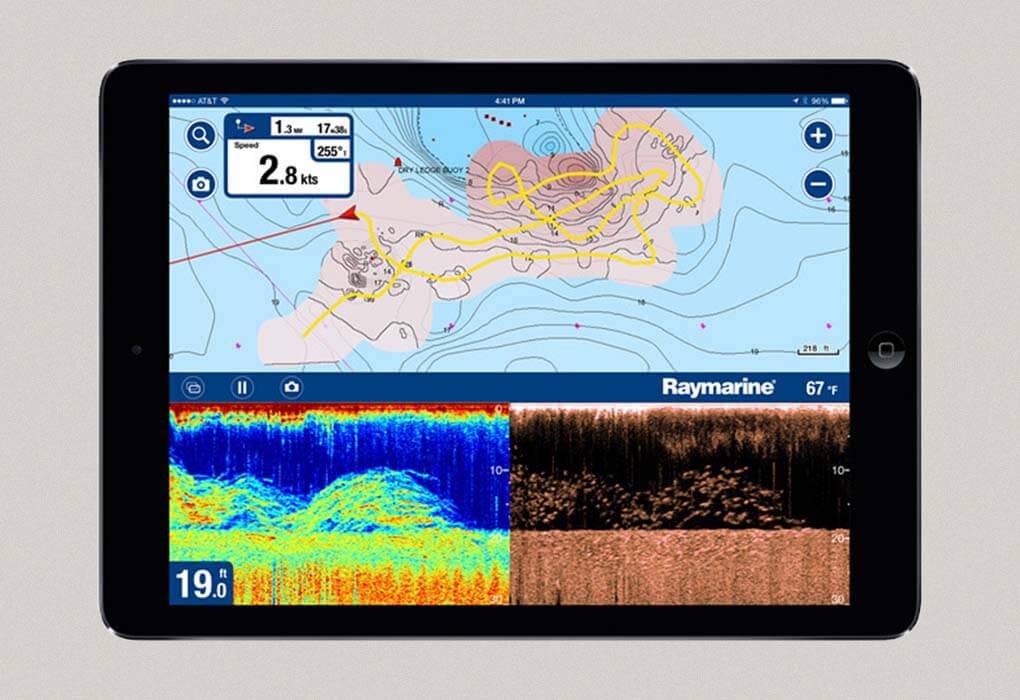 The Raymarine Wifish doesn't have any type of GPS, waypoints, or mapping functionality but there is a way to get navigation on your smartphone. If you download the Navionics app you can use the sonar data that you capture on the device and create your own chartplotter on the wifish app.
Of course, these types of features come at an added cost and the Navionics app is certainly not free either.
Networking
One of the features that makes the wifish popular is the fact that it comes with the wifi hub and a microSD slot for a card up to 32GB. The company releases updates for the Android 4.0 and Apple mobile app and allows you to record data and store it on the unit.
You can zoom, rewind, save information, and share your experiences with other anglers.
My Personal Thoughts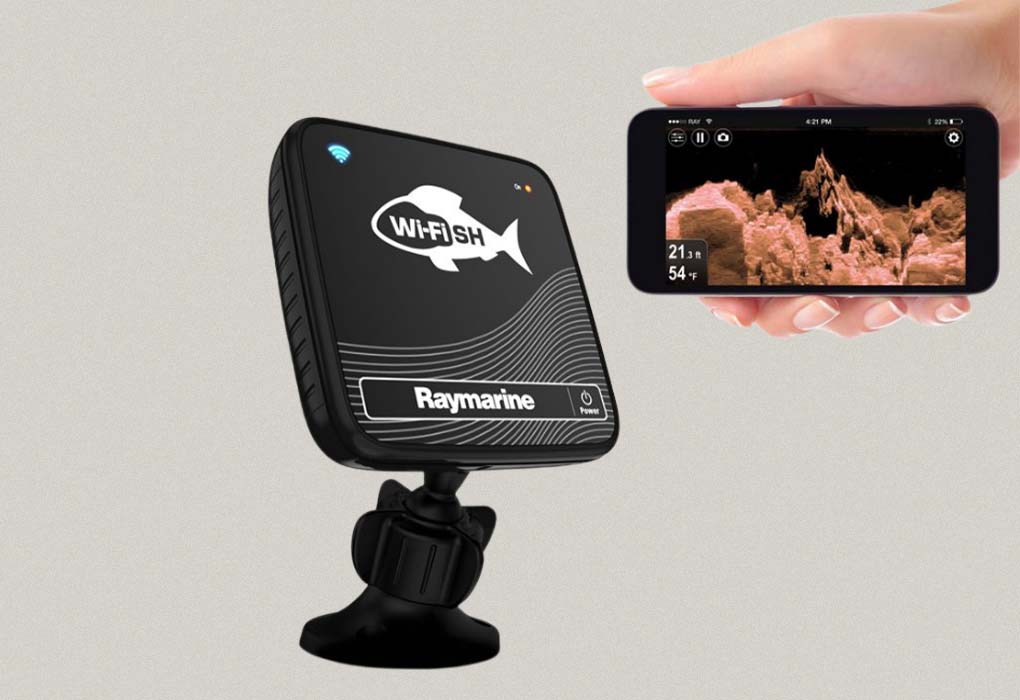 Overall, I find the features and components of the Wifish to be incredibly limited and lackluster at best. I get what they're trying to do with this unit by making it portable and compatible with smartphones but the features compared with the price simply don't stack up.
If you're determined to get something super portable, I'd recommend going with a castable fish finder. If you're on a budget, there are plenty of budget-friendly fish finders as well.
This "jack of all trades" fish finder simply doesn't check enough boxes for me to think it's a worthwhile purchase so as a result, I'd recommend against buying it. Not to mention the fact that it's actually discontinued by the manufacturer so you'll have to buy it used and deal with the lack of product updates from Raymarine.
So, you came here for a Raymarine Wi Fish review and all I did was tell you not to buy it. Let me redeem myself by offering some better alternatives.
Alternatives to the Raymarine Wi Fish
Deeper Smart Sonar CHIRP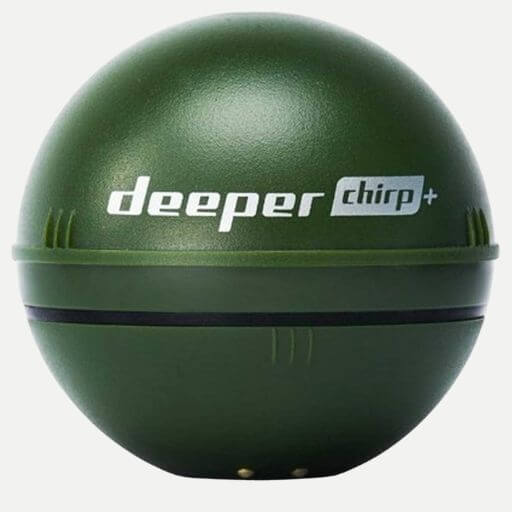 If the portability aspect is what you're looking for, you can't go wrong with a castable fish finder like the Deeper Smart Sonar. These fish finders are awesome, they have three-beam sonar, great range, and they also come with a full GPS and mapping system. Best of all, you can control all of this from your phone and they have a great app that works perfectly.

The fish finder will run for six hours on a full charge and it really does offer state-of-the-art sonar for a fish finder that is affordable, easy to use, and doesn't require you to mount anything. So, you can use this from the shore or even from a boat you've rented.
Garmin Striker Vivid 7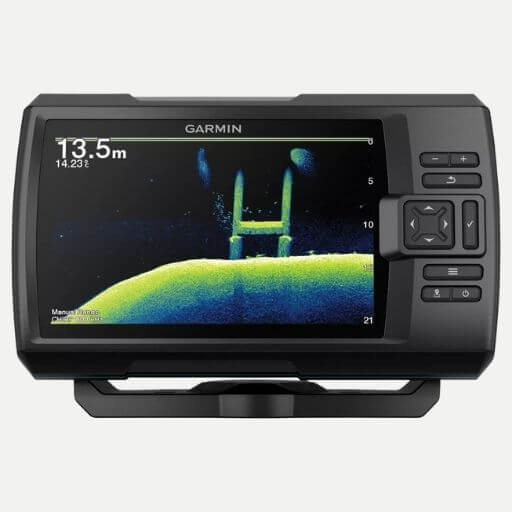 The Striker Vivid 7 is more of your standard fish finder but it's worth recommending here because not everyone may know what they want.

If you came here thinking that you wanted something you could control from your smartphone, let me try and sell you on a regular unit. First of all, it's easy to use, it offers a great 800x480 pixel screen, and it comes with both CHIRP downvision sonar and side scanning.

You can also use the chartplotting and mapping features here to draw your own maps and look at them while scanning using the split screen technology. There's really no comparing a smartphone unit to an actual screen. The only downside is, you need an actual boat to mount this on but that would be the case with the Raymarine Wifish as well.
Final Thoughts
It's pretty clear from this Raymarine Wi Fish review that "screenless" fish finders haven't really taken off. With the exception of castable units, I've never seen anything else quite like this.
It's a smart idea that keeps the cost low because the manufacturer doesn't have to produce a display unit but they obviously missed the mark since it's been discontinued.
If you're in need of a portable fish finder, I highly recommend giving the Deeper Smart Sonar a further look and comparing it to other castable units. If you have a boat and are looking for something more permanent, but you don't want to spend $1,000, the Garmin Striker Vivid gives you a lot of bang for your buck. 
Weigh the pros and cons of each and decide which option is best for you. Good luck out there!