Last Updated on June 2, 2023
Obtaining a fishing license in Ohio is an essential part of fishing legally and responsibly.
A valid Ohio fishing license will allow you to legally catch and keep fish from the state's waterways for recreational purposes.
Obtaining a license is easy, but it does require some preparation and planning before your fishing trip. Here's what you need to know about how to get your own Ohio fishing license.
Going fishing in Ohio? Then give a read to our Best Bass Fishing Lakes in Ohio review.
---
Who Needs a Fishing License in Ohio
Ohio DNR Fishing License
Residents
Non-residents
16+ Years Old
16+ Years old
In order to fish in Ohio, you will need a valid fishing license is required.
An annual fishing license in Ohio is valid for 365 days from the date of purchase. Multiyear licenses are also available and are valid from the date of purchase until their printed expiration date.
Fishing licenses are also required for taking frogs or turtles on public and private property, as well as for accessing privately owned ponds, lakes, or reservoirs that are open to public fishing through an agreement or lease with the Ohio Division of Wildlife.
Anglers must have their license in their possession while fishing and must show it upon request. An image of the valid fishing license can be displayed on their mobile device upon request of a game warden.
Additionally, members of the U.S. Armed Forces on active duty and stationed in Ohio are exempt from purchasing an ODNR fishing license if they can provide proof that they are always stationed in-state while fishing.
Lake Erie Fishing License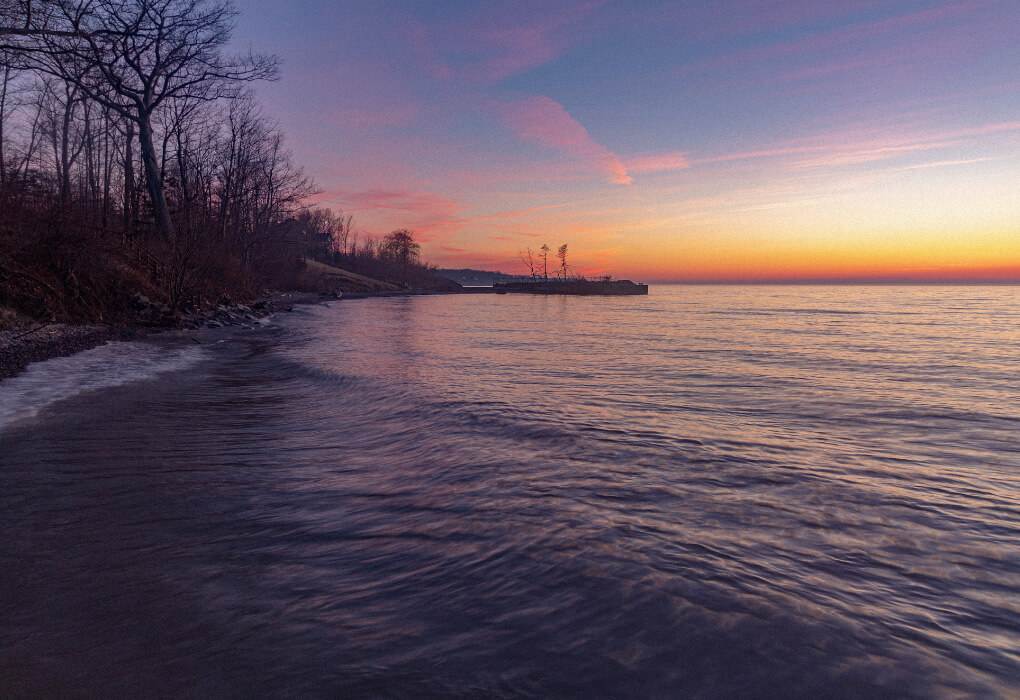 Anglers who want to fish in Lake Erie will need to follow specific fishing regulations in place for that specific area.
In the Lake Erie fishing district, it is mandatory for fishing guides to hold a valid Ohio Division of Wildlife license, without which they are not allowed to operate or offer their services.
These licenses are valid until April 15 and are only granted to those who apply before March 1. The renewal applications must be submitted on or after March 17 along with a fee of $50.
Moreover, having a current and valid U.S. Coast Guard (USCG) license is also a prerequisite for obtaining a Lake Erie Fishing Guide license.
State Park Discounts
Ohio State Park Lodges are offering discounts on their rooms and cabins to outdoor enthusiasts with valid fishing, hunting or trapping licenses, or who hold an Ohio Wildlife Legacy stamp.
Those who have a Wildlife Legacy stamp will get a 25% discount, while those with a fishing, trapping or hunting license will get a 10% discount. All you need to do is show your valid license or stamp when you check-in to the lodge.
The discount is available for advance bookings as well as walk-ins – though there may be certain blackout days and other restrictions that apply.
The following lodges and hotels are where you can take advantage of the offer:
Burr Oak State Park Lodge

Deer Creek State Park Lodge

Hueston Woods State Park Lodge

Maumee Bay State Park Lodge

Mohican State Park Lodge

Punderson Manor State Park Lodge

Salt Fork State Park Lodge

Shawnee State Park Lodge
Lifetime Fishing Licenses
To obtain a lifetime license, buyers may go to an Ohio Division of Wildlife office or send in a paper application. Along with the submission, proof of age and residency must be provided for verification.
What Age Do You Need a Fishing License in Ohio?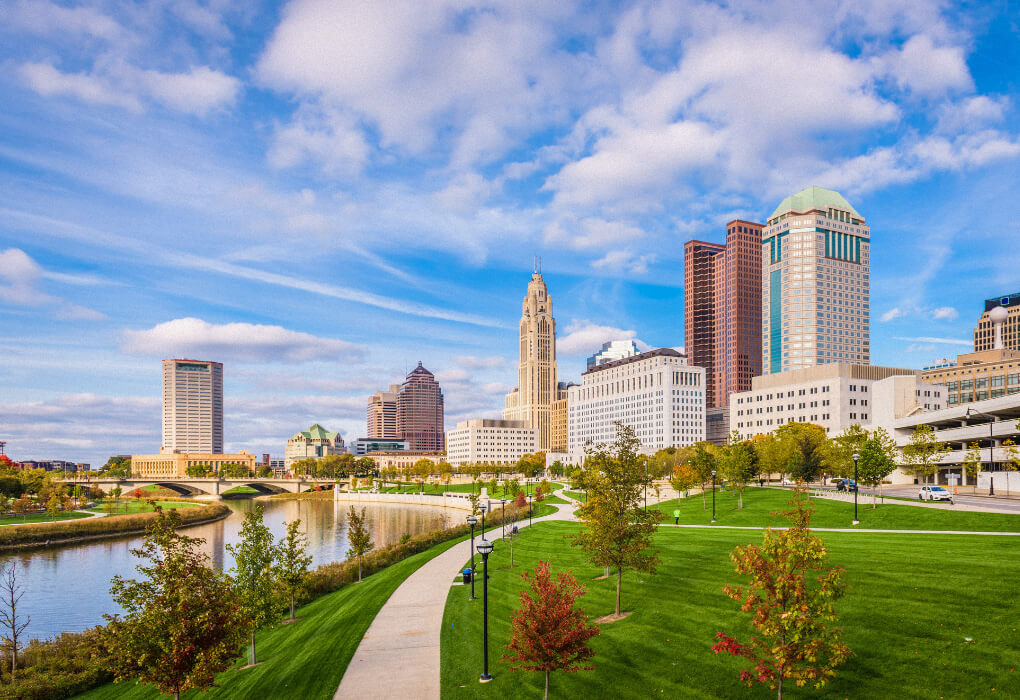 Anglers over the age of 16 need a fishing license in the state of Ohio.
Resident
Some residents are eligible for exemption from a fishing license:
Ohio residents born before 12/31/1937 are eligible for a free license;

Online or at any local license outlet;

Those needing assistance to cast/retrieve, holders of veteran license plates showing wheelchair symbols, permanently disabled veterans, residents of state/county institutions, and former prisoners of war are also eligible.
Non-resident
Non-residents who want a fishing license in Ohio are able to get many of the same licenses at a higher price.
Non-residents are also not eligible for a multi-year license or a lifetime license.
How to Buy an Ohio Fishing License
Fishing licenses can be purchased online, in person, or over the phone.
Anyone looking to purchase their fishing license will need to provide ODNR Division of Wildlife with their social security number, full name, date of birth, gender, address, height, weight, hair color, and eye color
Online
Anglers can visit wildohio.gov to apply for and purchase their fishing license. Licenses are emailed to purchasers after the order is complete.
In Person
Licenses can also be purchased online from a license retailer, which can be found by using the Official Vendor Locator Map on the Ohio Government website.
Phone
Lastly, license sales are also done over the phone by calling 1-866-703-1928 between 6 a.m. and 10 p.m.
There is a $5.50 fee that will be added to the final price of the license.
How Much is a Fishing License in Ohio
Ohio Fishing License Cost
License Title
Price
Resident 1 Day License
$14.00
Resident 1 Year (annual License) Upgraded from a 1 Day License
$12.00
Resident 1 Year License (Annual License)
$25.00
Resident 3 Year License
$72.11
Resident 5 Year License
$120.18
Resident 10 Year License
$240.36
Resident Lifetime License
$599.04
Resident 1 Year License
$10.00
Resident 3 Year License
$27.04
Resident 5 Year License
$45.07
Resident Lifetime License
$84.24
Nonresident 1 Day License
$14.00
Nonresident 1 Year License Upgraded from a 1 Day
$37.44
Nonresident 3 Day License
$25.00
Nonresident 1 Year License
$50.96
Youth Licenses Persons under 16 years of age are not required to purchase a fishing license. Resident Youth Lifetime License
$430.56
Ohio Fishing Regulations
Ohio has statewide fishing regulations anglers need to follow in terms of how many of each species they can catch and where.
Fishing Regulations
Species
Daily Limit
Minimum Size Requirement
Blue & Flathead Catfish (under 35 inches)
No Limit
None
Blue & Flathead Catfish (35 inches or larger)
1 of each (statewide)
35 inches
Channel Catfish (under 28 inches)
No limit
None
Channel Catfish (28 inches or larger)
1 (statewide)
28 inches
Largemouth, Smallmouth, & Spotted Bass
5 (singly or in combination)
12 inches
Muskellunge
1
None
Striped, Hybrid-Striped, & White Bass
30 (singly or in combination)
No more than 4over 15 inches
Trout (all species except brook trout)
5 (singly or in combination)
None
Walleye, Sauger, & Saugeye
6 (singly or in combination)
None
Yellow Perch
30
None
Related Articles
Frequently Asked Questions
At what age are fishing licenses free in Ohio?
The age that fishing licenses are free in Ohio is from 0-15.
Who can fish without a license in Ohio?
You can fish without a license in Ohio if you are under the age of 16 or if it is during a free fishing day.
Does Ohio have a 3-day fishing license?
Yes, Ohio has a 3-day fishing license for non-residents and a one-day license for residents. 
What is the Ohio fishing license age limit?
The Ohio fishing license age limit is 16. This is the age anglers need to be to purchase their license.
How do I obtain a Ohio fishing license?
You can obtain a Ohio fishing license online at wildohio.gov, over the phone by calling 1-866-703-1928 or in person at one of the hundreds of license aggents in the state. 
Can I get an Ohio fishing license at Walmart?
You can get an Ohio fishing license at Walmart. When purchasing your license in person you will need to provide proof of identification. 
Final Thoughts
Getting a fishing license from the Ohio Department of Natural Resources is an easy process that allows you to fish legally in the state.
Furthermore, anglers have an obligation to safeguard the species they fish and protect waterways.
Fortunately, funds from fishing licenses are reinvested into state programs that strive to do just that – maintain fisheries and support aquatic wildlife conservation for future generations of fishers.
Once you have your Ohio fishing license, download our bass lures cheatsheet, so you always know the perfect lure no matter where you're fishing.