Last Updated on June 2, 2023
Are you ready to head out and try your luck at some fishing in Washington? Before you throw your line in the water, make sure you have the right license for the type of fishing you plan to do.
A valid Washington fishing license will help you enjoy fishing in the state while also supporting conservation efforts that protect fish habitat and natural resources.
In this article, we'll provide all the information you need to know about how to get a fishing license.
Going fishing in Washington? Then give a read to our Best Bass Fishing Lakes in Washington review.
---
Who Needs a Washington State Fishing License?
Fishing License Washington State
Residents
Non-residents
15+ Years Old
15+ Years old
Anglers age 15 and older must have a Washington fishing license regardless of their residency.
However, there is no need for a license if you are fishing for common carp, crawfish, and bullfrogs or collecting shells.
Anglers who meet the following criteria are able to get a free or reduced price license:
You may qualify for reduced fees if you are a resident or non-resident veteran with a service-connected disability of 30% or more

A resident or non-resident veteran 65 years and older with any service-connected disability

Washington residents who permanently use a wheelchair, are blind or visually impaired or have a developmental disability
Annual Fishing License
Annual licenses for Washington State include a Catch Record Card (CRC) for salmon, steelhead, and sturgeon.
Included in the WA license is an Annual Fish Washington License, endorsements for two-pole and Puget Sound Crab fishing, plus a discounted fee for Deer + Elk + Bear + Cougar Licensing with Deer, Elk, Bear, and Cougar tags.
You'll also receive two Turkey tags, a Migratory Bird Permit, and Migratory Bird Hunt Authorization.
Fish Washington License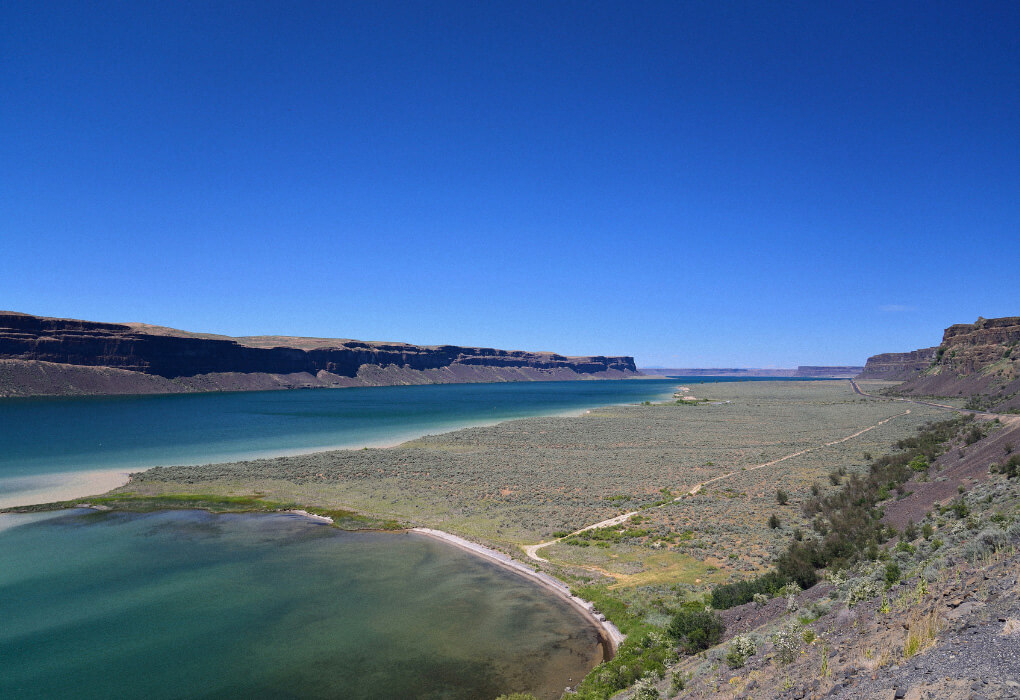 The Washington State Fish license includes an annual combination license, freshwater, saltwater, shellfish harvest (see Shellfish/Seaweed License on the same page), and seaweed.
It also includes two endorsements, the Two-Pole and Puget Sound Dungeness Crab, plus a Catch Record Card for Puget Sound Dungeness crab, salmon, steelhead, and sturgeon.
To fish for Halibut, you will need to add the Catch Record Card.
Annual Combination License
The Washington State Combination License allows you to fish in freshwater and saltwater, and harvest shellfish (see Shellfish/Seaweed License on the same page) and seaweed.
Additionally, anglers can get a Catch Record Card (CRC) for salmon, and steelhead at no extra cost.
Short-Term Combination License
The Washington State Short-Term Combination License gives you the same access as the Combination License, but for a shorter period of time.
It includes a Catch Record Card (CRC) and is valid for activities such as saltwater fishing, shellfish harvesting, and seaweed collecting.
Please note that this license does not include game fish during the 8-day period beginning the 4th Saturday in April (April 22-April 30, 2023) unless you are active-duty resident military personnel.
Saltwater
Allows anglers to only fish in saltwater.
Freshwater
Allows for fishing in freshwater only.
Shellfish/Seaweed License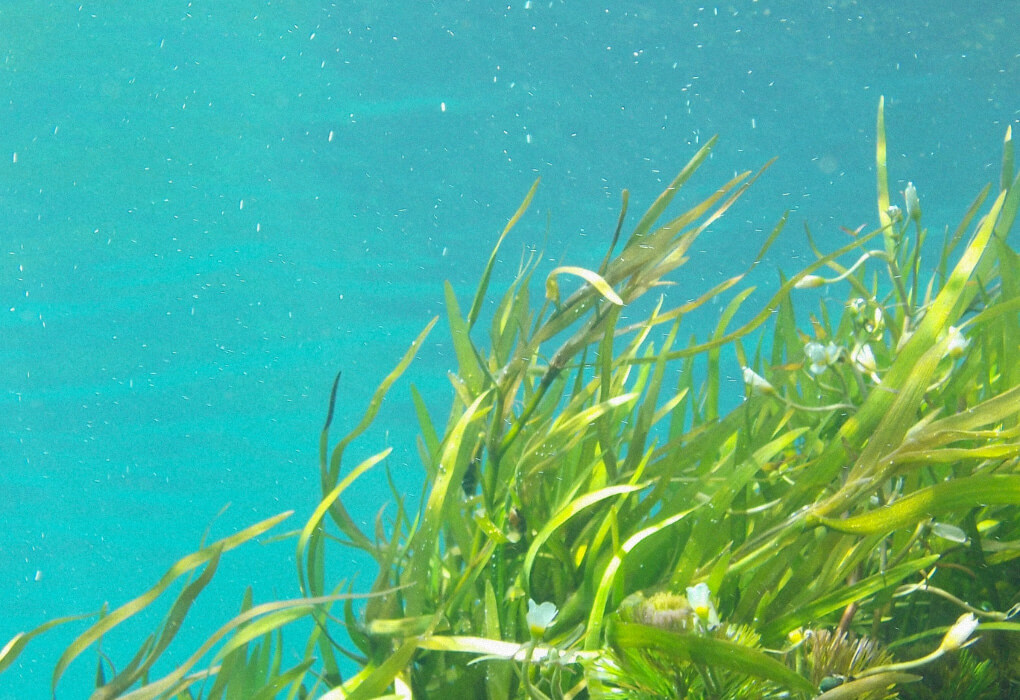 The Washington State Shellfish/Seaweed License allows you to harvest various shellfish and seaweeds along the coast.
It covers activities such as razor clam harvesting, red rock crab fishing, mussel harvesting, and octopus and oyster collecting, among others.
In addition, a Puget Sound Dungeness Crab Endorsement is also required when catching crab in this area. No Catch Record Card (CRC) is necessary, except for Puget Sound Dungeness crabs.
Razor Clam License
This license (available as an annual or three-day short-term license) allows you to harvest razor clams.
You do not need this license if you already have a shellfish/seaweed or combination license. No CRC is required. This license does not include a Vehicle Access Pass.
What Age Do You Need a Fishing License in Washington?
Anyone 15 years of age or older is required to have a valid fishing license in order to legally fish in Washington waters. Additionally, they must also have a Catch Record Card (CRC) and any endorsements needed.
If you are 14 years or younger you do not need a fishing license, but you will still need a catch record card.
Resident
In order to qualify as a Washington state resident, you must meet the following criteria:
Have a valid Washington state driver's license or identification card

Maintaining a permanent place of abode within the state for at least 90 days preceding the license purchase

Not being licensed to hunt or fish as a resident in another state or country

Having military identification with a copy of orders showing Washington as your current duty station.
Non-resident
If you do not meet the criteria for a resident, you will need to purchase a non-resident fishing license.
License Endorsements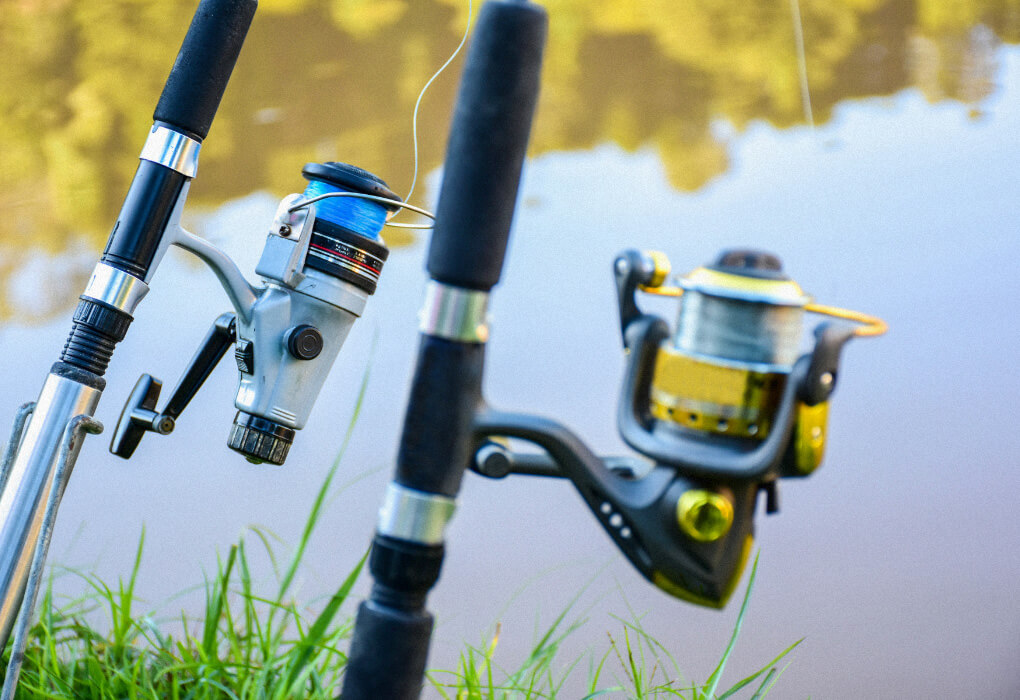 Washington State Fishing License Endorsements are additional licenses that must be obtained in order to fish specific species.
Two-Pole Endorsement
A Two Pole Endorsement is required for all anglers aged 15 and older who want to fish with two poles in freshwater lakes, ponds, a few sections of certain rivers, and a few marine areas.
This endorsement must be added to any annual or short-term license (excluding Shellfish/Seaweed or Razor Clam Licenses).
It is important to note that the use of two poles is not permitted in most rivers and marine areas, and this endorsement is not offered to youth anglers and is not required on Free Fishing Weekend.
Catch Record Cards (CRC)
A Washington Catch Record Card (CRC) is a document required by the Washington Department of Fish and Wildlife for harvest of certain species, such as Puget Sound Dungeness crab.
The card must be held on your person when fishing and allows harvesters to report their catch in detail within specific biological seasons.
Complimentary cards are issued with a Puget Sound Dungeness Crab Endorsement, however, if your catch is not reported by the deadline there will be an administrative fee of $10.
Catch Record Card + Halibut
This Catch Record Card is only necessary when fishing for halibut, and not for other species.
One-day Charter Stamps and Temporary Catch Record Cards
Licensed charters and guides may offer a one-day combination license and Catch Record Card for a fee.
This temporary Catch Record Card is valid for a single day and allows the user to legally fish in Washington waters without having to purchase an annual Combination or Saltwater fishing license.
How to Buy a Washington Fishing License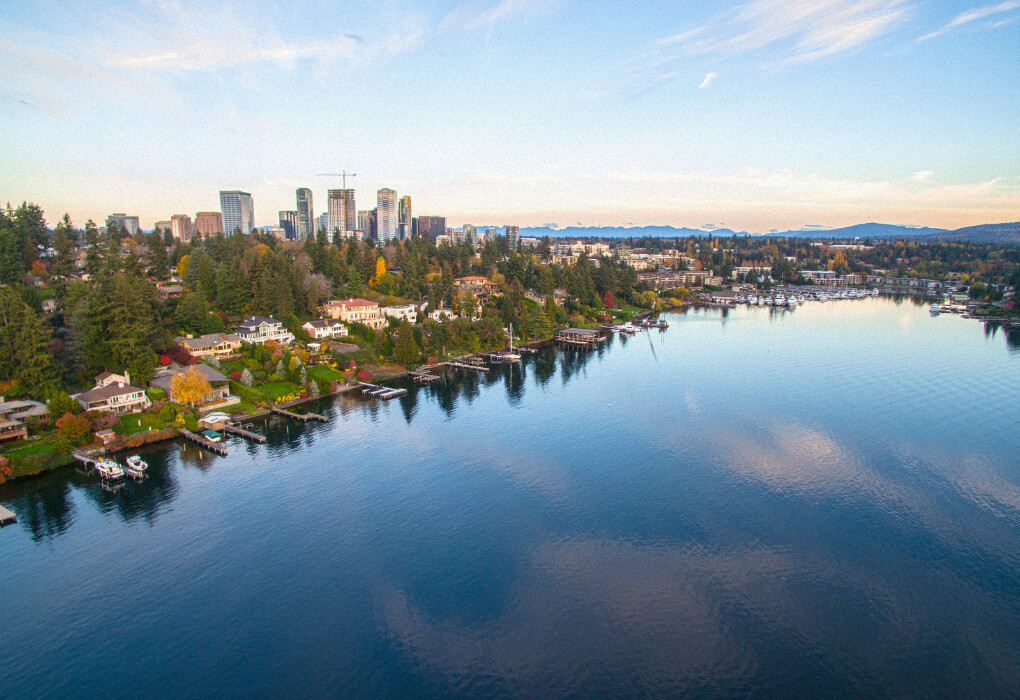 You can purchase a Washington fishing license online or in person from a license dealer such as a sporting goods store or a Walmart.
Online
To purchase your Washington state fishing license online, go to fishhunt.dfw choose whether or not you want a commercial (a license for business purposes) or recreational (hobby) license, follow the prompts, and purchase the license and relevant permits needed.
Local Retailers
If you would prefer to get your license in person, most sporting goods stores will sell them. You can also search for a local license dealer by searching on the DFW website.
How Much is a Fishing License in Washington
The prices for Washington fishing licenses vary depending on residency and the duration desired.
WDFW License Fee List
Resident Price
Non-resident Price
Senior Resident Price
Youth Age 15 Price
Resident Reduced Price
Non-resident Disabled Veteran
Washington Annual Licences
Get Outdoors
$236.18
N/A
N/A
N/A
N/A
N/A
Fish Washington
$69.55
N/A
N/A
N/A
N/A
N/A
Comination License
$55.35
$124.65
$19.05
$8.05
$11.35
$55.35
Freshwater license
$29.50
$84.50
$7.50
N/A
N/A
N/A
Annual Saltwater License
$30.05
$59.75
$8.05
N/A
N/A
N/A
Shellfish/Seaweed
$17.40
$36.10
$7.50
N/A
N/A
$36.10
Razor Clam
$14.10
$21.80
$14.10
N/A
N/A
$21.80
Short Term Licenses
1 Day Combination
$11.35
$20.15
$11.35
N/A
N/A
$20.15
2 Day Combination
$15.75
$28.95
$15.75
N/A
N/A
$28.95
3 Day Combination
$19.05
$35.55
$19.05
N/A
N/A
$35.55
3 Day Razor Clam
$9.70
$9.70
$9.70
$9.70
$9.70
$9.70
License Endorsements
Two-Pole Endorsement
$14.80
$14.80
$6.00
$14.80
$14.80
$14.80
Puget Sound Crab Endorsementto use with an annual license
$8.75
$8.75
$8.75
$8.75
$8.75
$8.75
Puget Sound Crab Endorsement to use with a temporary license
$3.80
$3.80
$3.80
N/A
N/A
$3.80
Record Cards
Catch Record Card
Free
Free
Free
Free
Free
Free
Catch Record Card with Halibut
$5.50
$5.50
$5.50
$5.50
$5.50
$5.50
Permits
Aquatic Invasive Species Prevention Permit
$24.00
$24.00
$24.00
$24.00
$24.00
$24.00
Related Articles
Frequently Asked Questions
Can you fish without a license in Washington?
You can fish without a license in Washington in certain situations. 
This includes Native American Tribal members fishing on Tribal lands, and kids under the age of 15 fishing with a parent or guardian who has a valid Washington state fishing license.
How much is a fishing without a license ticket in Washington state?
The tickets for Fishing without a license in Washington state can cost up to $5,000 and having to spend up to 364 days in jail.
How long is a Washington fishing license good for?
How long a Washington fishing license is good for depends on the duration of the license that is purchased.
There are licenses that range from one day to one year. Annual licenses are valid from April 1 to March 31 the following year.
What does a Washington fishing license allow you to do?
What a Washington fishing license allows you to do, really depends on the type of license that is purchased. 
The most popular are annual salt water and freshwater licenses which allow you to fish in the ocean and in fresh bodies of water like lakes and rivers.
While Washington has its fair share of fishing regulations, at the core, a fishing license in Washington allows you to fish in Washington.
Final Thoughts
Obtaining a fishing license in Washington is an important part of responsible fishing where you live. Not only is it the law, but it helps to preserve the natural resources that are so vital to one of the most popular outdoor activities in the state.
Getting your license is quick and easy, so take the time to do it right so our fisheries can be enjoyed for generations to come.
Once you have your Washington fishing license, download our free bass fishing lure cheat sheet so you'll always know the best lure to throw no matter where you're fishing.