Last Updated on June 2, 2023
Anglers visiting the Green Mountain State should not miss the opportunity to cast their lines in some of its premier fishing spots.
Before you get started, however, it's important to make sure that you are properly licensed and within regulations when it comes to fishing in Vermont.
In this guide, we will walk you step-by-step through what is necessary for obtaining your Vermont Fishing License, so that you can spend more time enjoying the rewarding experience of angling instead of figuring out paperwork.
---
Who Needs a Fishing License in the State of Vermont
VT Fishing License Requirements
Residents
Non-residents
15+
15+
Anyone is able to purchase a Vermont fish and game license regardless of prior experience. Make sure to complete all required information carefully, as it will appear exactly as provided on the license.
A Vermont Fishing license is valid for fishing throughout the year. Vermont Combination licenses provide more than just fishing access.
They also cover late-season bear hunting, November buck hunting, small game hunting, early-season bear and deer seasons (archery and muzzleloader), and turkey hunting (which requires its own tags).
If you are looking to buy a term license (a limited-duration license), be sure to include the exact dates that you are planning to start fishing.
To obtain certain hunting, combination, or trapping licenses, applicants must have previously held such a license in Vermont, another state, or Canada, or have successfully completed a safety course approved by Vermont.
State Border Fishing Regulations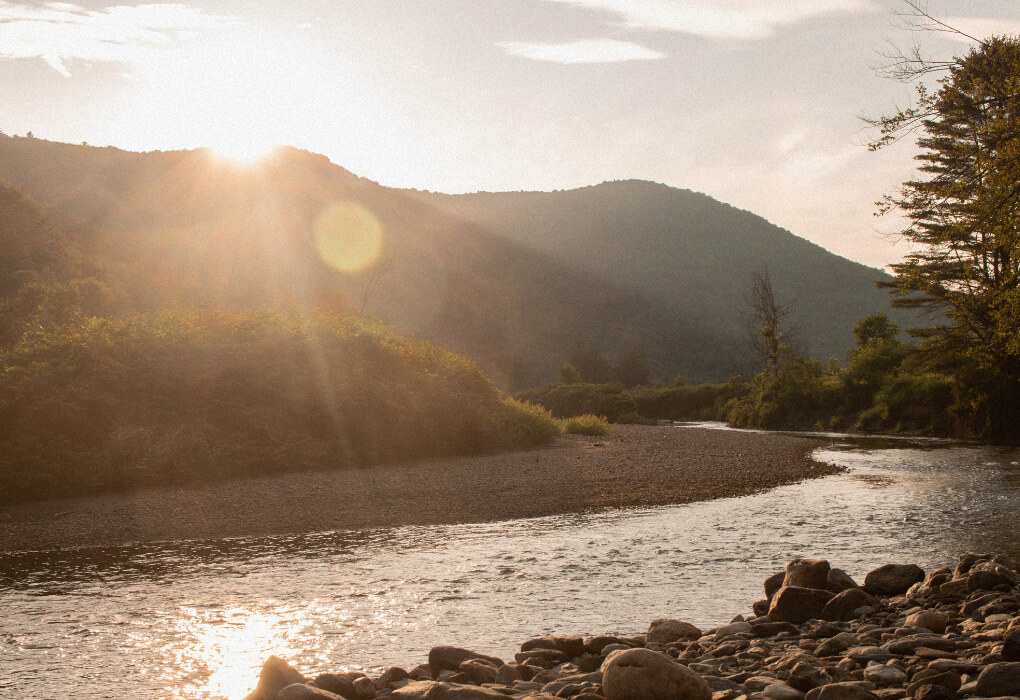 Vermont residents possessing a valid fishing license can take fish within the entirety of the Connecticut River, abiding by both Vermont and New Hampshire's regulations.
Hunting licenses are only valid up to the state border on the Vermont side – which is defined as the low-water mark of the Connecticut River.
Free Fishing Day
Vermont offers two Free Fishing Days each year: the second Saturday in June and the last Saturday in January.
On these days, both residents and nonresidents can fish without a license, but all other legal fishing methods and limits are still in effect.
What Age Do You Need a Fishing License in Vermont
All anglers over the age of 15 in Vermont are required to have a valid fishing license, regardless of residency.
However, Vermont residents may have some exemptions and free licenses in certain circumstances.
Resident
To be eligible for a resident annual license, an individual must have been living in Vermont for the six months preceding their application and must not have claimed residency elsewhere.
To be qualified for a resident lifetime license, the applicant must have resided in Vermont for at least 12 months or be a dependent of a resident.
Residential Exemptions:
Residents of Vermont, along with their spouse and minor children, who own land within the state are exempt from needing a license to hunt on their property during an open season and to fish in any private ponds on the land (unless the right is suspended for other reasons).
Non-residents who own land have similar privileges as long as it is not stated that hunting is prohibited (not including safety signs).
Active duty members of the United States military who are residing in Vermont may be entitled to a free hunting or fishing license if they have been on active service for a minimum of 120 days or have been engaged in a homeland defense or stateside contingency operation.
Military personnel can keep their licenses until expiration even if they discontinue their service.
Permanent License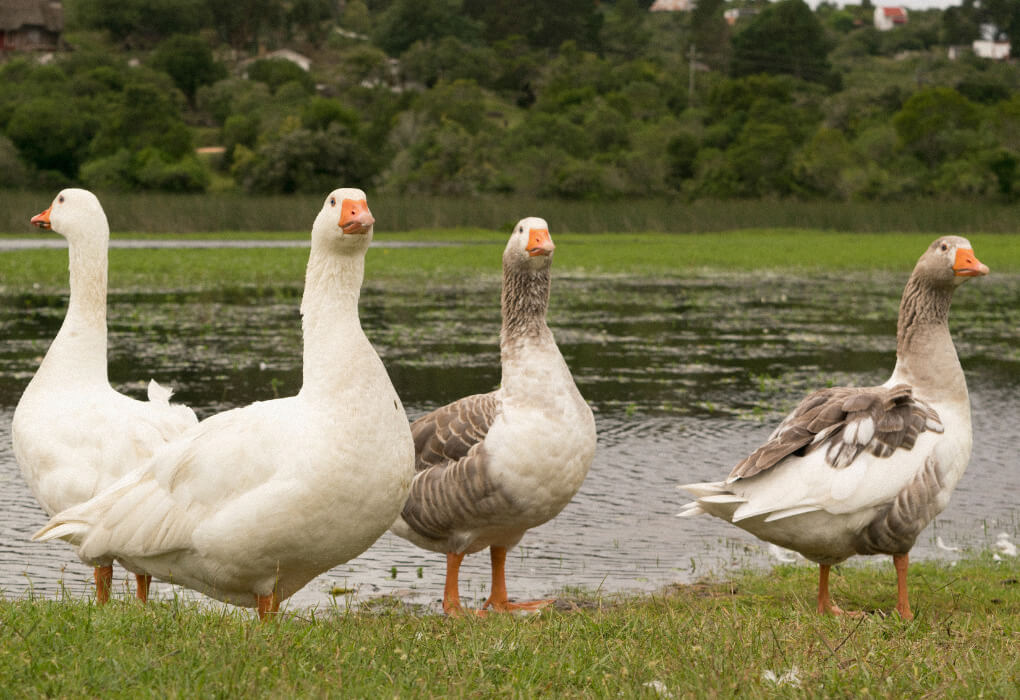 Vermont residents who are 66 and over can apply for, purchase, and renew a permanent license online, from an authorized vendor, through a district office, or by mail.
This license does not include the separate archery license needed to hunt more than one deer.
If waterfowl hunting is part of the plans, both state and federal duck stamps must be acquired, as well as registering with H.I.P. annually.
Free Permanent Licenses:
Vermont residents with legal blindness can obtain a free permanent fishing license from the Fish & Wildlife office or online.

Those with certified, permanent severe physical mobility disabilities may receive a free permanent fishing, hunting, or combination license.

Veterans who are 60% disabled due to service-connected disabilities are eligible for a free fishing or combination license as long as they can provide a certificate that has been issued by the Department of Veterans Affairs.
Duck stamps or any moose or antlerless lottery permits are not included in a permanent license.
Non-resident
Nonresident students enrolled in a high school, college, or university in Vermont are eligible for a resident hunting, fishing, or combination license.
To obtain their license, the student must have successfully completed two successive semesters at a qualifying institution in Vermont, present an admission card, and pay the applicable resident fee.
Nonresident members of the armed forces stationed within Vermont can purchase licenses at the resident fee.
Trout Fishing Regulations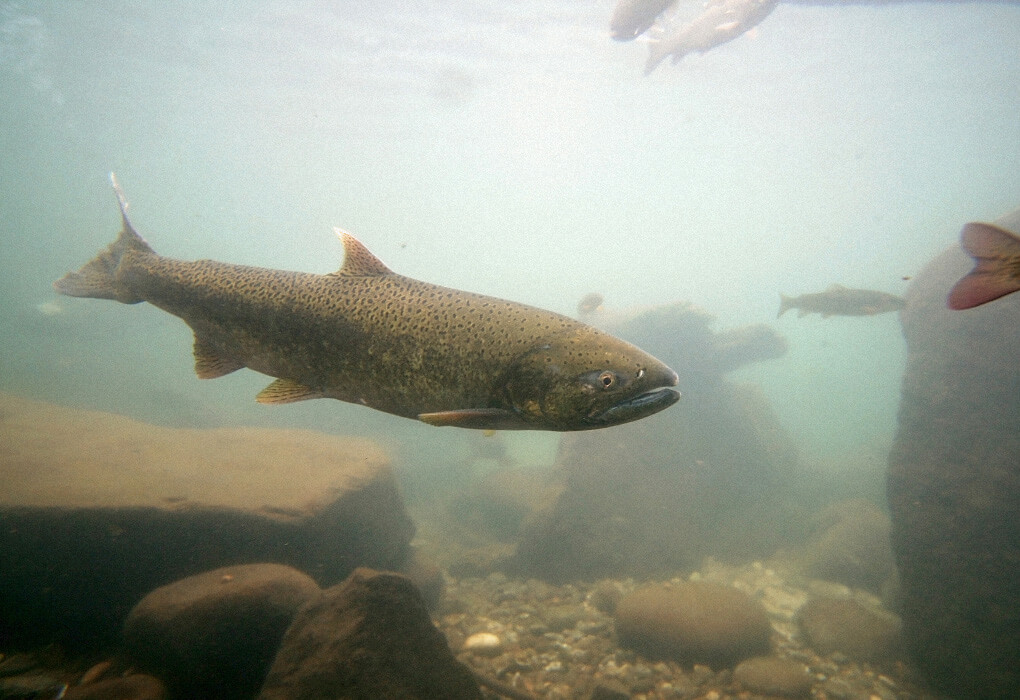 Vermont's waterways offer year-round trout fishing opportunities, even when the open season has ended.
Anglers can fish with artificial flies and lures any time of the year, although they must observe strict catch and release rules outside of the open season for trout (2nd Sat. in April – Oct. 31).
During this period, anglers must abide by normal size restrictions, daily limits and possession limits.
How to Buy a Vermont Fishing License
To purchase all Vermont fishing or combination licenses, there are three methods available: online through the website, by mail-in application, or at a local agent.
Online
To purchase online visit www.vtfishandwildlife.com You will need Adobe Acrobat Reader installed on your computer and a valid credit card for payment.
Authorized Agents Through the VFWD
To purchase a Vermont fishing license, you can visit one of the district offices or an authorized license agent.
A list of these agents is available on www.vtfishandwildlife.com, and by calling (802) 828-1190, you can contact them to locate the nearest one.
By Mail
Alternatively, you can print out a license application form on www.vtfishandwildlife.com and submit it along with your payment in order to complete the process.
How Much Is a Fishing License in Vermont
A Vermont fishing license cost varies according to age and residency.
It is important to note that short-term fishing licenses are valid only on consecutive days, so it is important to purchase the license for the exact date(s) when planning to fish.
Vermont Fishing License
License Type
Resident Price
Non-resident Price
Annual Fishing License
$28.00
$54.00
5-Year Fishing License
$134.00
$264.00
Youth Fishing License (ages 15-17)
$8.00
$15.00
1-Day Fishing License
Not Available
$21.00
3-Day Fishing License
$11.00
$23.00
7 Day Fishing License
Not Available
$31.00
Combination Fishing and Hunting License
$47.00
$143.00
Youth Combination Fishing and Hunting License (under 18)
$12.00
$30.00
Permanent Licenses (66+ Residents)
$60.00
Not Available
Reciprocal Vermont Licenses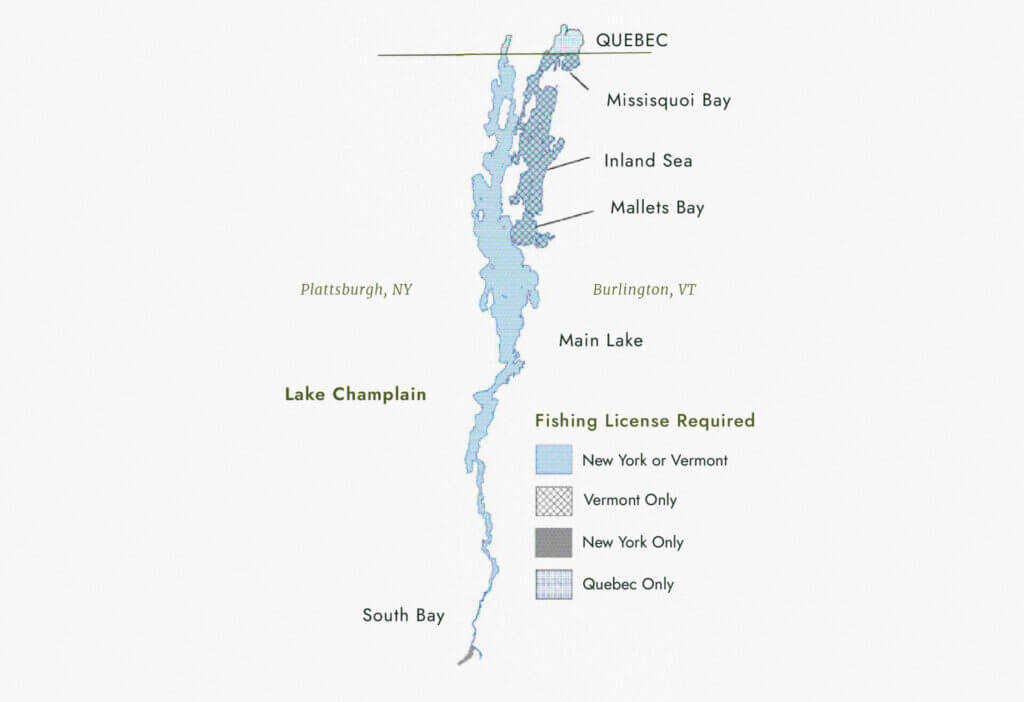 Fishing licenses from either Vermont or New York can be used for most of Lake Champlain, with some restrictions in place (e.g. NY license holders cannot take from East Bay, VT license holders cannot fish South Bay/tributaries).
When fishing either side of the lake, anglers must adhere to the relevant state laws and regulations with regard to seasons, length limits, and daily creel limits.
Although there is a reciprocity agreement between Vermont/NY and NH, no such arrangement is in place with Massachusetts or Quebec in Canada.
When fishing on the Connecticut River, residents of both Vermont and New Hampshire are allowed to take fish from either state, while those with a nonresident fishing license in New Hampshire may only take fish east of Vermont's low water mark.
Related Articles
Frequently Asked Questions
How much is a non-resident Vermont fishing license?
How much a non-resident Vermont fishing license is depends on the license purchased, as there are a number of variations available.
The most popular out-of-state fishing license Vermont offers is the annual option for $54.
However, there is also a five-year license, as well as short-term licenses lasting from one day to seven consecutive days.
Do I need a fishing license in Vermont?
You do need a fishing license in Vermont if you are over 15 years old, or it is a free fishing day.
Can I buy a Vermont fishing license online?
Can you get a one-day fishing license in Vermont?
Yes, you can get a one-day fishing license in Vermont if you are a non-resident, for $21.
Final Thoughts
Obtaining a fishing license is an important part of following the law and helping to protect the waters we fish.
It is easy to obtain a fishing license in Vermont, with varying costs based on age and residency.
We urge all anglers to take responsibility for what they are doing and purchase the necessary licenses before they find the perfect fishing spot.
Not only is it the right thing to do, but it also helps protect our precious fisheries resources.
Once you've gotten your Vermont fishing license be sure to download our bass fishing lures cheat sheet so you always know the best lures to throw no matter where you're fishing.