Last Updated on June 2, 2023
Rhode Island offers a lot of fishing opportunities, boasting plenty of fish species for anglers to reel in.
But before you cast your line, it's essential to familiarize yourself with the process of acquiring a Rhode Island fishing license.
In this comprehensive guide, we'll walk you through all the necessary steps, requirements, and helpful tips to ensure a seamless and hassle-free licensing experience in the Ocean State.
---
Who Needs a Fishing License in Rhode Island
Fishing License RI Requirements
RI Freshwater Fishing License
RI Saltwater Fishing License
Ages 15+
Ages 16+
Anyone over the age of 15 needs a freshwater fishing license to fish in the state of Rhode Island's freshwater bodies.
Anglers over the age of 16 need a Rhode Island saltwater fishing license if they plan to fish in coastal or marine waters.
Freshwater
Annual freshwater licenses are valid on March 1st and ends on the last day of February.
RI fishing licenses are reciprocal with CT for Beach Pond, Killingly Pond, Hazard Pond, and Peck Pond, and with MA for Wallum Lake.
A fishing license is not required of any blind person or landowner and their family when fishing from the property they own.
Special, permanent licenses may be obtained by veterans with 100% disability rating or individuals 100% permanently disabled, as well as residents over 65 years of age.
Those who are exempt from needing a freshwater fishing license:
Landowners and their families do not need a fishing license when fishing on the land they are domiciled;

Blind persons do not require a fishing license.
Saltwater
Annual Saltwater fishing licenses are valid from January 1st to December 31st.
The recreational saltwater fishing permit for Rhode Island is applicable in all of the state's marine waters, commencing at the inland boundary of all tidal water locations and expanding seaward for a distance of three miles.
Rhode Island's saltwater fishing license is also recognized in the state waters of Massachusetts, Connecticut, New York, and Maine.
Those exempt from needing a saltwater fishing license include:
Anglers younger than 16;

Anyone fishing onboard a licensed party or charter boat;

Anglers with a reciprocal state license are exempt from the requirement of a local license;

Those with an NOAA Fisheries registration are exempt from needing to purchase a license;

Anglers holding Highly Migratory Species Angling Permits are excused from needing to obtain a local saltwater fishing license;

Anglers on leave from active military duty;

Blind or permanently disabled anglers.
Combination
Anglers can also purchase a combination fishing and hunting license in Rhode Island which allows you to do both, hunting and fishing legally in the state.
However, in order to qualify for a combination license, anglers need to finish a hunting safety course.
Trout Permit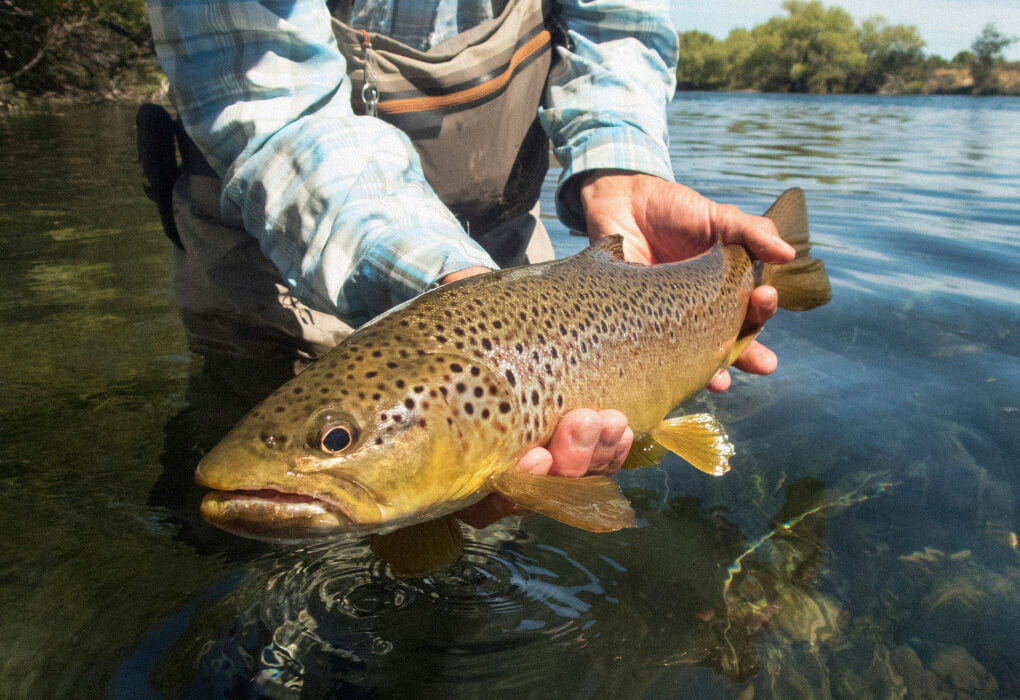 Rhode Island fishing regulations require anyone who wants to keep or possess a trout, salmon, or charr caught in Rhode Island waters or to fish in a "catch & release" or in a "fly fishing only" area must have a Trout Conservation Stamp.
Proof of purchase must be available and shown on request, and the stamp is valid until the last day of February every year.
A Rhode Island Trout Conservation Stamp is not required for the following individuals:
Minors younger than fifteen;

Residents and non-residents over 65 years of age;

People with a 100% disability;

Landowners or members of their families fishing from a property they own do not need to purchase a stamp;

Private trout caught in ponds that share a border with another state is excluded from the stamp requirement;

Privately-owned trout caught in privately-owned ponds do not need to be accompanied by a Trout Conservation Stamp.
Shellfish License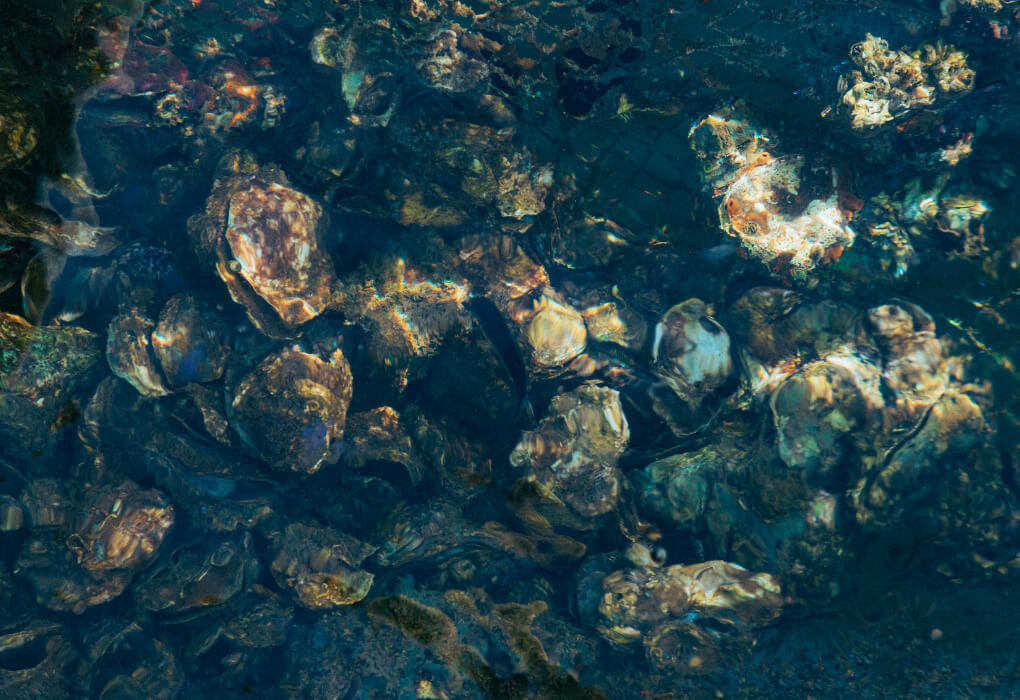 Recreational shellfishing is open to both Rhode Island residents and non-residents.
Residents do not need a license to collect whelk or bay scallops, however, non-residents must obtain a license before embarking on their recreational shellfishing activities.
Non-residents are able to purchase one of the three available license types:
Non-resident Shellfish License Fees
License Title
Price
Annual Shellfish License
$200
14 Day License- Allows license holders to fish for 14 consecutive days.
$11
Annual Non-resident Landowner- Someone who is not a resident of RI, but owns land in the state.
$25
Anyone who holds a commercial shellfish license, all holders of multipurpose licenses who intend to harvest shellfish, and all holders of landing permits who want to fish for shellfish must complete a self-guided tutorial to obtain certification for their RIDEM commercial shellfish harvester's license or landing permit.
This applies to both license renewals and new licenses. Certificates are valid for 5 years before re-certification is required.
For any new shellfish licenses or permits, certification must be obtained before its issuance.
If someone who holds a multipurpose license or landing permit becomes engaged in the harvest and taking of shellfish in Rhode Island (with the exception of whelk and scallops if shucked prior to landing), they must get certified within 90 days of their first landing.
Free Fishing Days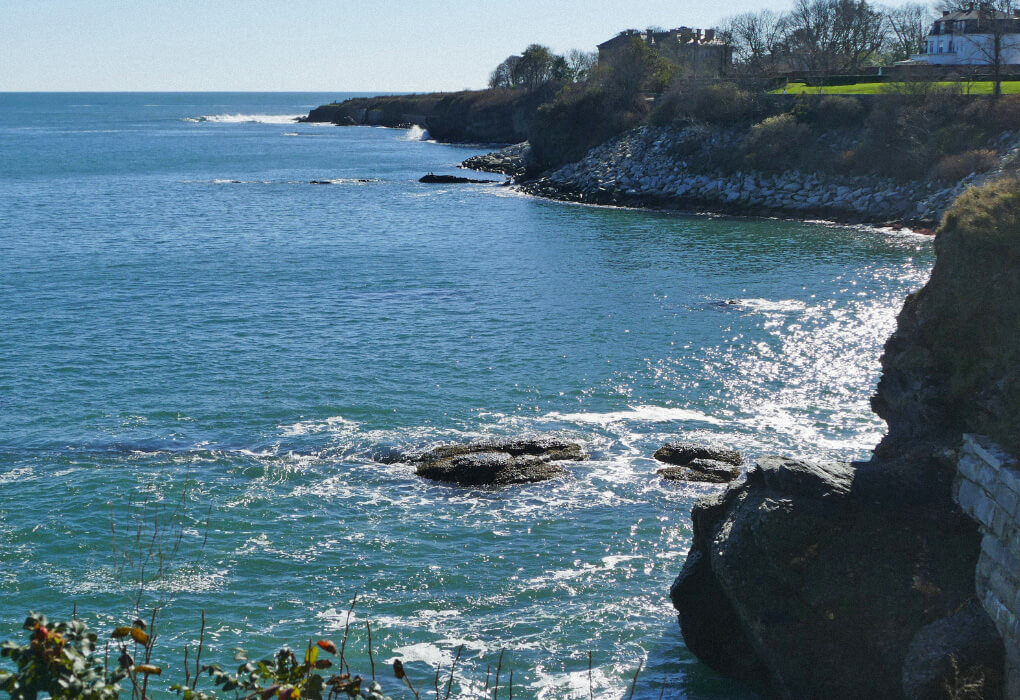 Rhode Island offers Free Fishing Days during the month of May.
On those dates, neither a Freshwater Fishing License nor a Trout Conservation Stamp will be necessary for residents or non-residents to enjoy recreational fishing.
You will still need a saltwater fishing license if you plan to fish in marine fisheries.
What Age Do You Need a Fishing License in Rhode Island
Both residents and non-residents need a fishing license if they are over the age of 15 for freshwater and 16 for saltwater.
Rhode Island Residents
In order to be classified as a resident of Rhode Island, an individual must either be domiciled in Rhode Island or maintain a place of abode within the state while spending a minimum of 183 days there.
Anglers who fall into the category listed above are able to get a fishing license at a resident rate, which is less expensive than non-resident fishing licenses.
Non-residents of Rhode Island
A non-resident of Rhode Island is any individual who does not fit the definition of a resident or part-year resident, even if they earned income within the state.
These individuals will need to purchase a fishing license at the non-resident rate.
How to Buy a Rhode Island Fishing License
To purchase a fishing license in Rhode Island, you can either go online or visit any of the in-person sales vendors located across the state. Hunting and fishing licenses and permits are available for purchase at these locations.
Online
To purchase your license online, go to the Rhode Island Outdoors website, ri.gov, apply and purchase the license that is right for you.
In Person
If you would prefer to not order your license online, you can go to a licensed retailer or to the DEM's Boating Licensing & Registration Office in Providence:
235 Promenade Street, Rm 360, Providence, RI 02908
How Much is a Fishing License in Rhode Island
Keep in mind, there are additional license fees when purchasing your license in person, reflected below.
Rhode Island Freshwater Fishing License
License Title
Online Price
Vendor (In Person) Price
Resident License (or current member of the armed forces)
$21.00
$23.00
Combination (Hunting & Fishing)
$38.00
$40.00
Non-resident License
$38.00
$41.00
Non-resident tourist (three (3) consecutive days)
$18.00
$21.00
Resident Trout Conservation Stamp
$5.50
$6.00
Non-resident Trout Conservation Stamp
$5.50
$6.00
RI Recreational Saltwater Fishing License
License Title
Price
RI residents (annually)
$7.00
Non-residents (annually)
$10.00
7-Day license
$5.00
Related Articles
Frequently Asked Questions
Do you need a fishing license to fish in Rhode Island?
You do need a fishing license to fish in Rhode Island if you are over the age of 15 for freshwater and 16 for saltwater unless it is a free fishing day.
Do you need a fishing license in Rhode Island for freshwater?
You do need a fishing license in Rhode Island for freshwater if you are over 15 unless it is during a free fishing day.
Where do I get a fishing license in RI?
Final Thoughts
Purchasing a fishing license in Rhode Island is easy and accessible with both online and in-person vendors.
This important purchase provides the opportunity to legally enjoy the state's rich waters while ensuring they are protected for future generations.
Once you do have your Rhode Island fishing license, be sure to download our free bass fishing lures cheat sheet, so you'll always know the best lure to throw to keep you reeling in monster bass.