Last Updated on June 2, 2023
If you plan on fishing in Maine, it's important to make sure you're up-to-date with the Maine fishing license regulations.
Fortunately, getting a fishing license in Maine is pretty straightforward. Most licenses are valid for one year from the date of purchase, with varying fees based on age and residency.
Once purchased, anglers are well on their way to enjoying Maine's wide array of fresh and saltwater species. But if you're feeling overwhelmed about where to start, we have all the information you need to get the right license.
---
Who Needs a Fishing License in Maine
Maine Fishing License Age Requirements
Residents
Non-residents
16+ Years Old
16+ Years old
Both residents and non-residents need to have a valid Maine Fishing License in order to fish in inland waters or transport any fish taken from them.
Other Fishing Regulations in Maine
A fishing license must always be with the angler while fishing or transporting fish and must be shown to any warden, department employee, guide, or landowner upon request.
An electronic license or permit can also be displayed instead of a physical paper version. Possession of tackle without a valid license is considered evidence of illegal fishing.
The commissioner will allow a licensee who has received a complimentary fishing license to have a person accompany and assist them in fishing without obtaining an additional license.
Still, that person must stay within the immediate proximity of the licensee. They also cannot help with more than one rod and reel.
What Age Do You Need a Fishing License in Maine?
The Department of Inland Fisheries requires that anyone over the age of 16 have a Maine State fishing license.
Resident
Residents 16+ require a valid fishing license in the state of Maine.
Complimentary Licenses For Residents
Maine offers a variety of special permits specifically for residents with disabilities.
Those with an Acquired Brain Injury, Blindness, or Developmental Disabilities, and those in the custody of DHHS can get a complimentary fishing license which is valid for the life of the license holder and must be obtained from MDIFW's main office in Augusta.
Disabled Veterans who have a service-connected disability evaluated at 50% or more may also obtain a complimentary license to fish, trap, hunt, and guide.
This is available to residents of Maine as well as certain states with a reciprocal agreement with Maine.
Non-resident
Non-residents need to get a Maine out-of-state fishing license if they are over 16. Anyone under 16 years old is exempt from needing a license.
Saltwater
Those wishing to saltwater fish do not need a Maine saltwater fishing license, but they must be registered with the state annually unless they meet one of the exemptions.
Proof of being Registered or documentation of the exemption must always be kept on them while recreationally fishing or transporting caught fish.
• Individuals under 16 years of age are exempt from registering for saltwater recreational fishing in Maine.
• Holders of a valid Maine Freshwater Fishing License (not Lifetime) are exempt.
• Holders of valid ME DMR Commercial Fishing Licenses do not need to register.
• Maine residents fishing recreationally on Memorial Day, July 4th, and Labor Day weekends don't need to register.
• Members of the Passamaquoddy Tribe, Penobscot Nation, Houlton Band of Maliseet Indians, and Aroostook Band of Micmacs are exempt from registering.
• Passengers on for-hire vessels captained by a licensed operator also do not need to register.
• Anglers fishing from docks, piers, or wharves owned by a licensed operator don't need to register.
• Renters of smelt fishing camps owned by someone with a valid recreational license are exempt as well.
• Out-of-state anglers registered/licensed in another state or with the National Registry don't need to register in Maine either.
Reciprocal Licenses
New Hampshire, Vermont, Rhode Island, and Texas all have a reciprocal fishing license relationship with Maine, so if you have a valid fishing license in one of those states, you are able to fish legally in Maine with it.
Super Pack License
The Super Pack License grants eligibility to hunt and fish all legal game and fish species while also allowing muzzleloaders, crossbows, migratory waterfowl, pheasant, spring/fall turkey, bear hunting, coyote night hunts, plus three expanded archery antlerless permits.
Plus, the Super Pack License includes a hunting permit, which must be obtained from the MDIFW Augusta office, and one free chance in the moose lottery and entry for the antlerless deer lottery.
How to Buy a Maine Fishing License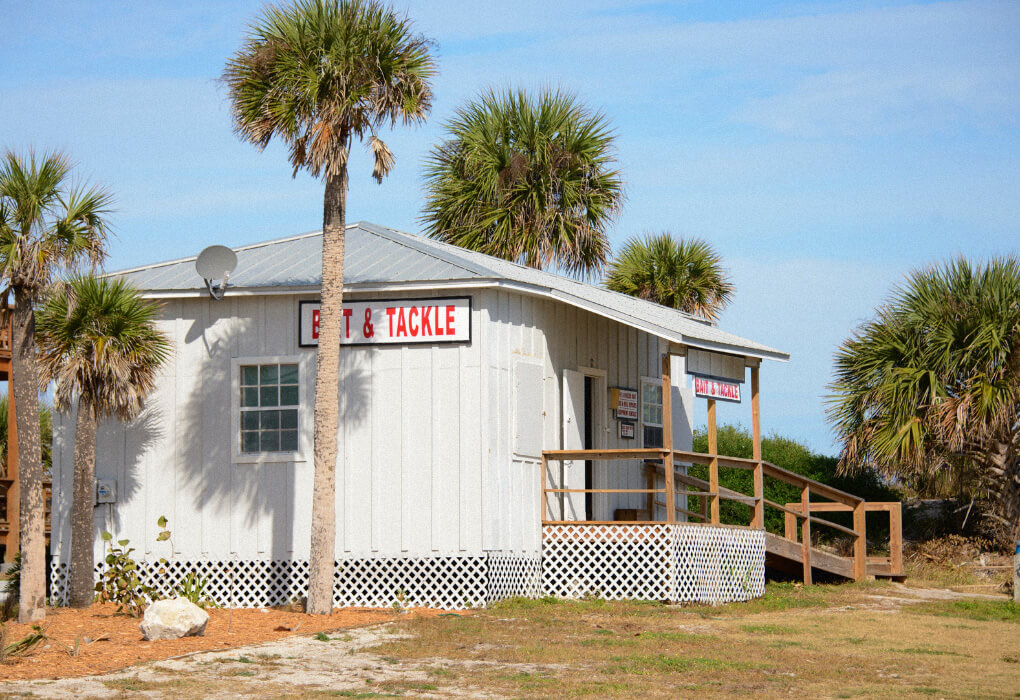 The department of inland fisheries and wildlife offers residents and non-residents various ways to purchase a fishing license, either online or in person.
Anglers need proof of residency (or non-residency) to get their license, in the form of a driver's license or valid government-issued ID.
Online
Anglers can go online to the IFW website, maine.gov, and fill out the short application to purchase their license there. Licenses can be printed out immediately after purchase.
In Person
If you would prefer to purchase your license in person, you can go to sporting goods stores, convenience stores, town clerk's office, turnpike service centers, or from the Department office in Augusta.
How Much is a Fishing License in Maine
Below is a breakdown of the costs of different fishing licenses according to the Maine Department of Inland Fisheries & Wildlife website.
Resident Licenses
License Title
Price
Season Fishing (16 and older)
$25
Combination Fishing and Hunting License
$43
Combination Fishing and Archery
$43
1-Day Fishing License
$11
Serviceman Combination
$3
Serviceman Dependent Combination
$20
Serviceman Dependent Fishing License
$10
Duplicate
$2
Super Pack
$201
| | |
| --- | --- |
| Non-Resident Licenses | |
| License Title | Price |
| Season Fishing (16 and older) | $64 |
| Combination Fishing and Hunting | $150 |
| 15-Day Fishing | $47 |
| 7-Day Fishing | $43 |
| 3-Day Fishing | $23 |
| 1-Day Fishing | $11 |
| Duplicate | $2 |
Additional fishing laws to consider when purchasing a license include:
• Maine residents may exchange their 1-day fishing license for season fishing or combination hunting and fishing, by paying the difference between the respective fees. Season license, plus the agent's fee.
• Nonresidents may exchange their 15-day fishing license for a season fishing license upon payment of $17 plus the agent's fee. Agent fees are not included in the listed fees.
• Alien licenses will no longer be available effective January 1, 2019; nonresidents must purchase a non-resident license instead.
• Nonresidents enrolled full-time in college in Maine may be eligible for a resident rate fishing, hunting, and trapping license if obtained at the main office in Augusta.
• Nonresidents operating motorized watercraft or aircraft with pontoons must display a Lake & River Protection Sticker and a current boat registration sticker.
Lifetime Licenses
Maine offers a variety of lifetime licenses to both residents and non-residents, with prices depending on age.
Resident Lifetime Fishing License Age Requirements
Price
Up to 5 years of age
$150
6 – 15 years
$300
65 years
$50
66 years
$40
67 years
$30
68 years
$20
69 years
$10
70 and older
$8.00
Nonresident Lifetime Fishing Licenses
Price
5 years & under
$450
6 – 15 years
$900
Related Articles
Frequently Asked Questions
Do non-residents need a fishing license in Maine?
Non-residents need a fishing license in Maine if they are over the age of 16.
How long does it take to get a fishing license in Maine?
How long it takes to get a fishing license in Maine is dependent on how you purchase it.
If ordered online, you can print the license instantly after purchase. If you go in person to purchase, it might take a bit longer, depending on the wait and the individual location. 
If you need your license quickly, printing it out at home would be best.
Do you need a fishing license in Maine to fish saltwater?
You do not need a fishing license in Maine to fish saltwater, but you do need to register with the state annually.
What is the age requirement to get a fishing license in Maine?
The age requirement to get a fishing license in Maine is 16 years old. Anyone under the age of 16 (resident or not) is exempt from needing a license.
Final Thoughts
Getting your fishing license is not only a legal requirement but also an effective way to contribute towards preserving Maine's natural resources.
The funds gained from issuing license fees go towards stocking waters with game fish and improving the fishery's habitats.
So, by purchasing a Maine fishing license, anglers are helping to promote the conservation of the state's environment and fisheries for generations to come.
Once you've got your license purchased, don't forget to download our free bass fishing lures cheat sheet. So you always know the best lure to throw and when to throw it.